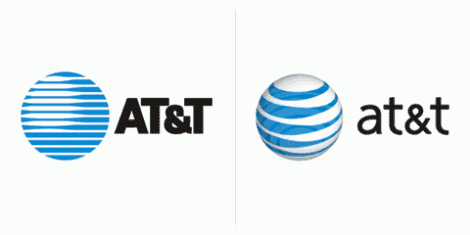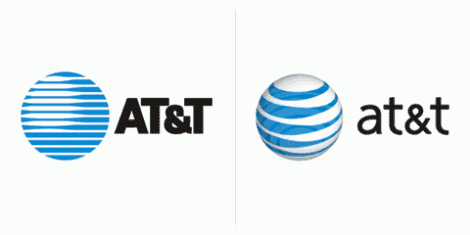 Saul Bass Logo Designs – Past And Present
Excellent post by Christian Annyas–a very talented graphic designer–where he compares a number of famous logo designs by the legendary Saul Bass with the new and updated versions of today.
When you read the specifics of each of Saul Bass Logo Designs, via Christian's post, it's only then you realise how long lasting Sauls work has/is, stretching to many decades for some.
Christian Annyas: Some facts and figures about the logos: 15 years after Bass' death 13 of the 23 logos displayed above still remain the same (this also includes refreshed logos), 6 logos 'died' when companies went bankrupt or merged with others.

Only 4 logos were replaced by completely redesigned versions. Most significant proof of a job well done is the longevity of Bass' logos. The average lifespan of the 23 logos on this page is 34 years. Let me repeat that:

The average lifespan of a Saul Bass logo is 34 years.
Below are just a handful of designs I picked out from Christian's post, head over to his website to see the rest.
Saul Bass – Past And Present
WikiPedia: Saul Bass (/ˈbæs/; May 8, 1920 – April 25, 1996) was an American graphic designer and Academy Award-winning filmmaker, best known for his design of motion-picture title sequences, film posters, and corporate logos.
During his 40-year career Bass worked for some of Hollywood's most prominent filmmakers, including Alfred Hitchcock, Otto Preminger, Billy Wilder, Stanley Kubrick and Martin Scorsese. Among his most famous title sequences are the animated paper cut-out of a heroin addict's arm for Preminger's The Man with the Golden Arm, the credits racing up and down what eventually becomes a high-angle shot of a skyscraper in Hitchcock's North by Northwest, and the disjointed text that races together and apart in Psycho.
Bass designed some of the most iconic corporate logos in North America, including the Bell System logo in 1969, as well as AT&T's globe logo in 1983 after the breakup of the Bell System. He also designed Continental Airlines' 1968 jet stream logo and United Airlines' 1974 tulip logo, which became some of the most recognized airline industry logos of the era. He died from non-Hodgkin's lymphoma in Los Angeles on April 25, 1996, at the age of 75.[1]