The Santa Brand Book AD 2013 Edition – Santa's Brand Refreshed for 2013
Excellent. Just excellent. Simon Grover over at Quietroom sent me a note earlier. In that note was a message telling me they have been busy foraging around gathering updates for The Santa Brand Book, something they previously won accolades and hugs for given it's importance to us all.
*Santa* is a Concept, not an idea. It's an Emotion, not a felling. It's both Yesterday and Today. And it's Tomorrow as well.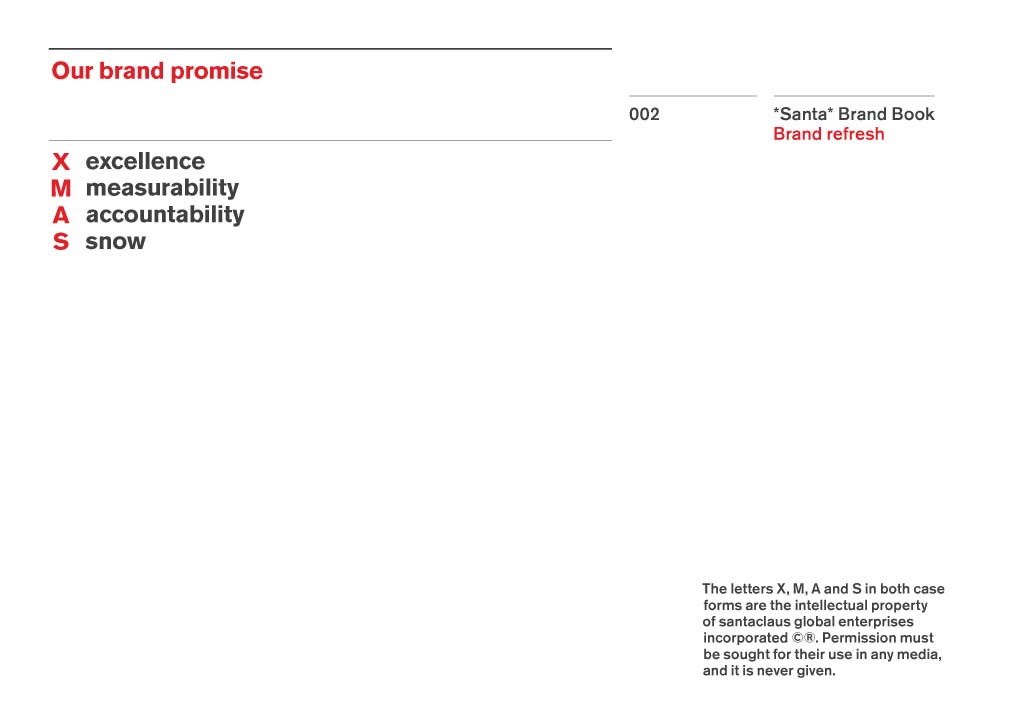 We now have, thanks to Quietroom, a new and updated version of the Santa Brand for AD 2013 with 15 pages of: Santa trivia, identity guidelines, stats, graphs and venn diagrams.
It's a compelling read, and I now have a much broader appreciation of the structure and personality of Santa's brand.
This can only be a good thing as we roll ever closer to Christmas 2013.
Go and check The Santa Brand Book: The AD 2013 edition, over at: http://www.quietroom.co.uk/santa_brandbook
*Santa* winds infinite Possibilities around finite Limitations to evoke the essence of invention and the Odour of Nostalgia. It has the complexity of Simpleness and the Simplicity of complexitiveness."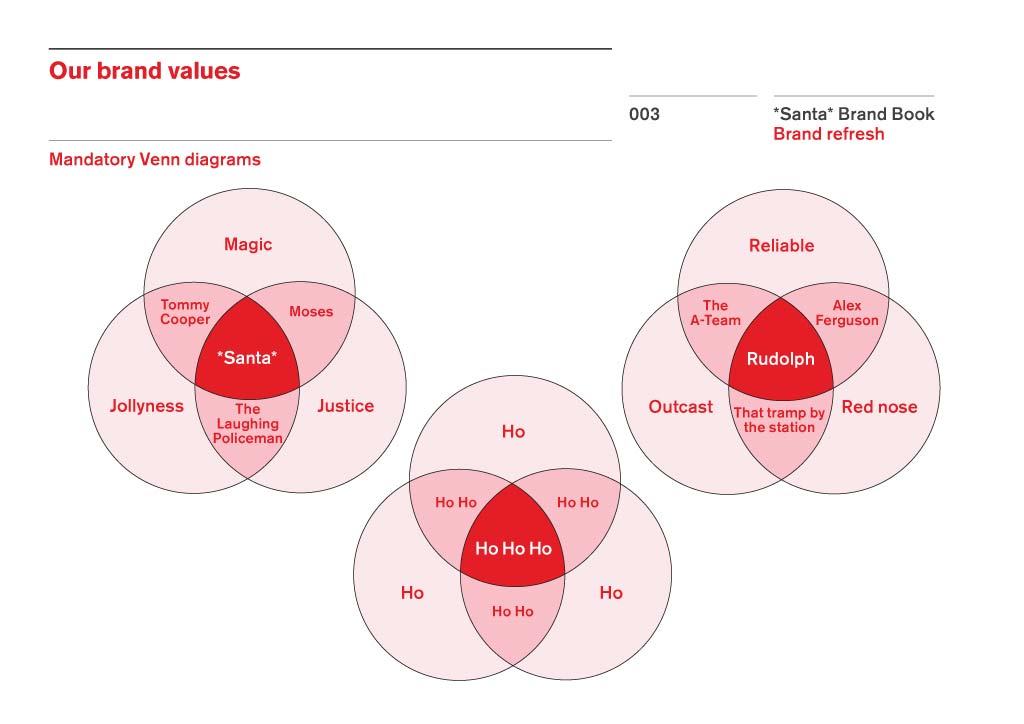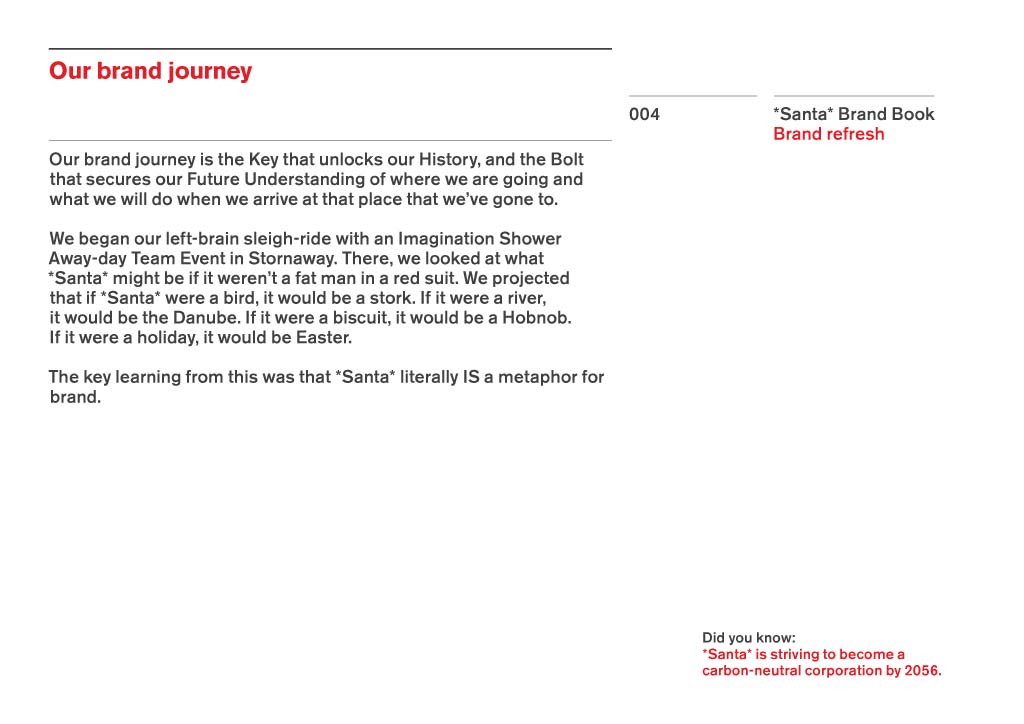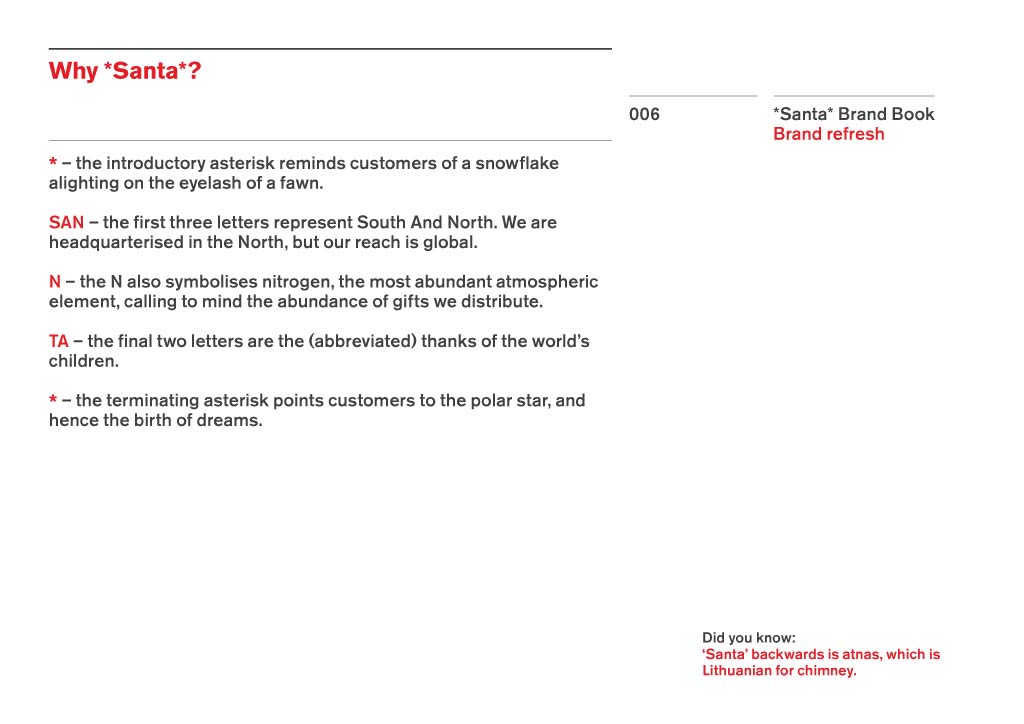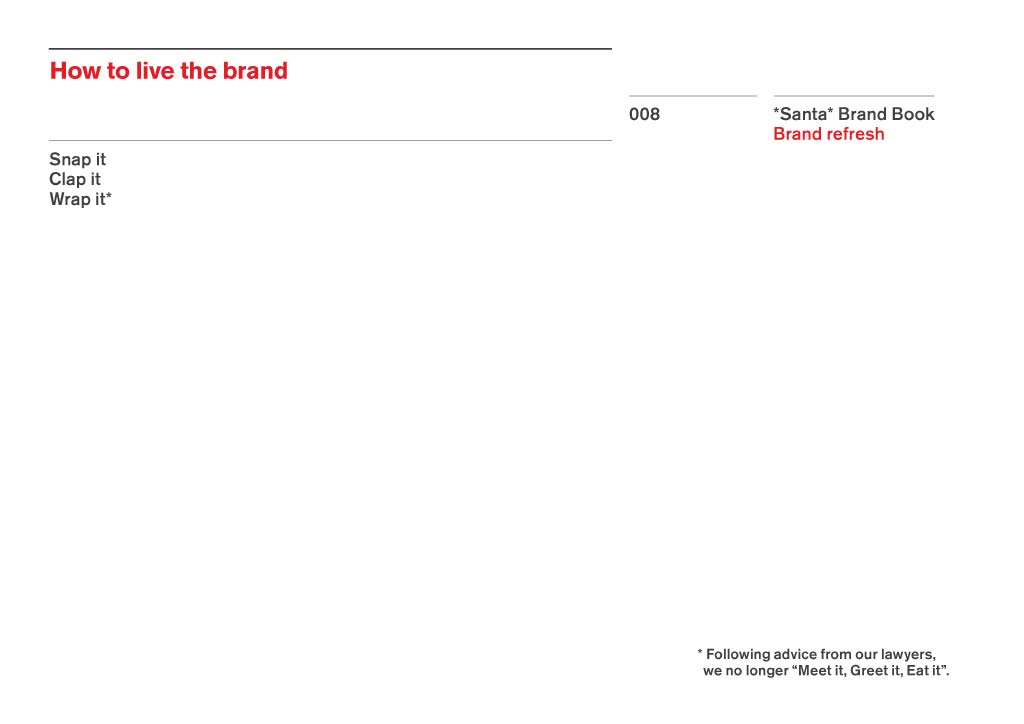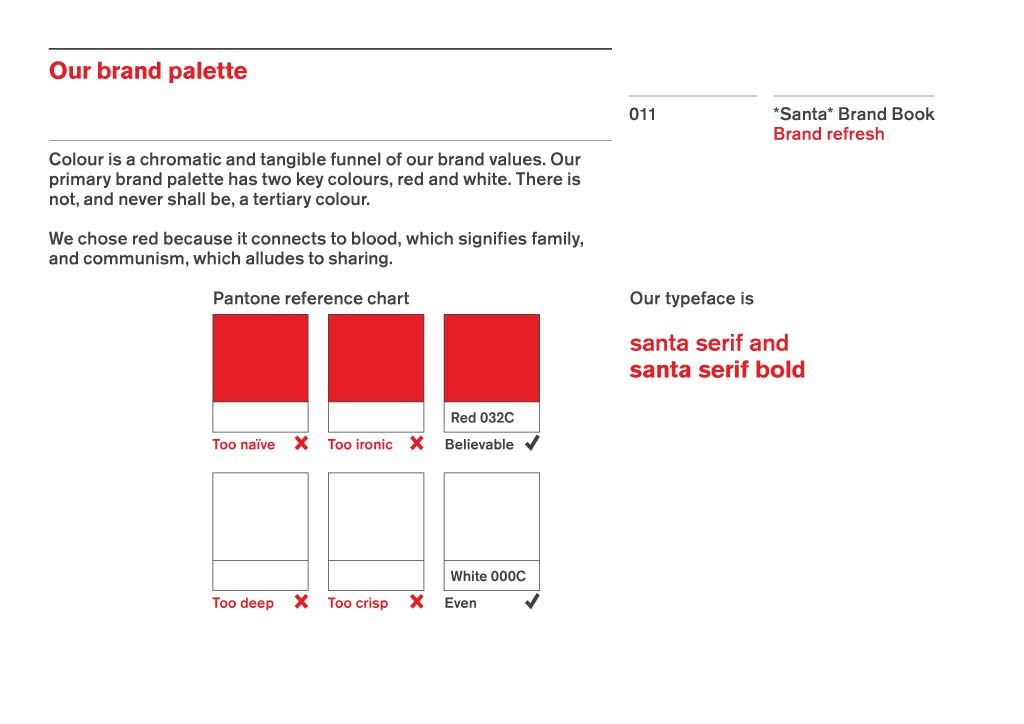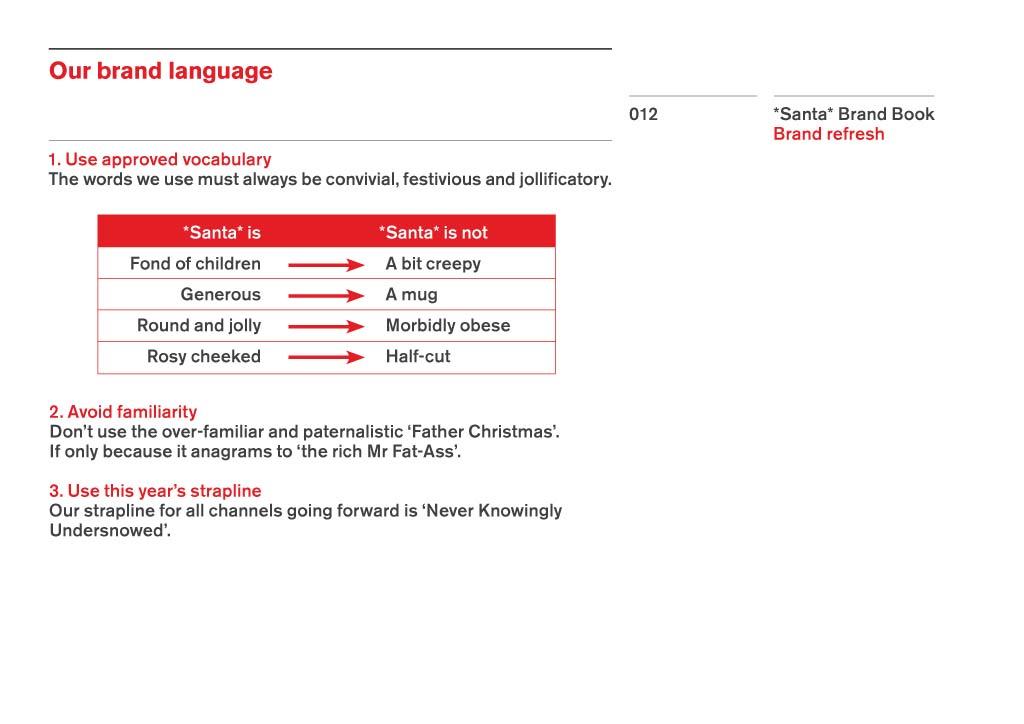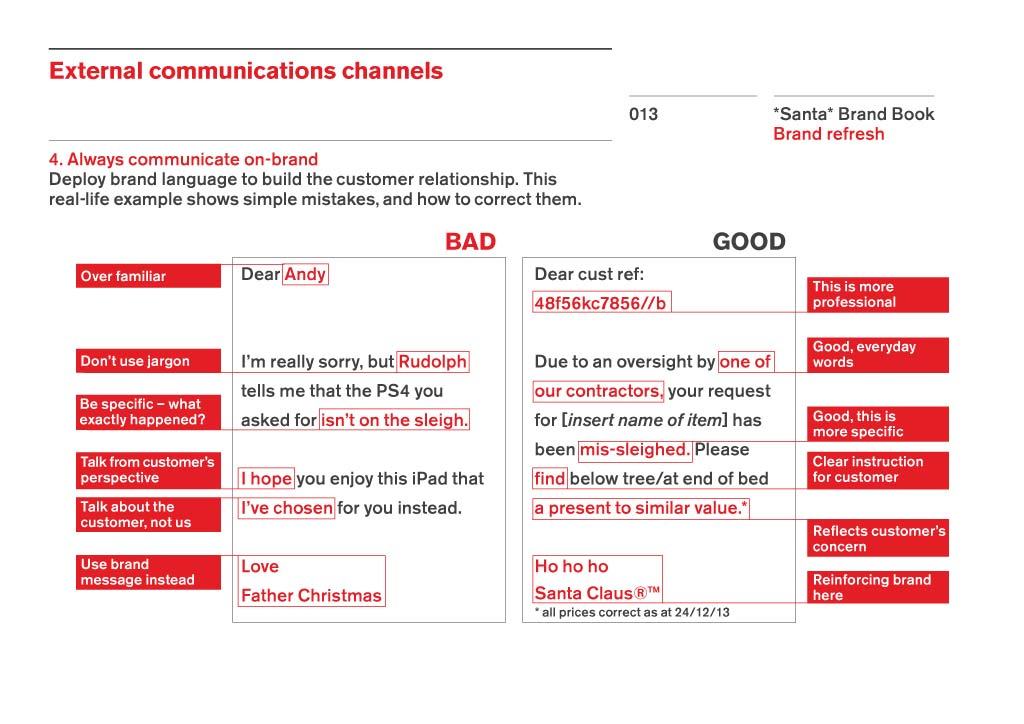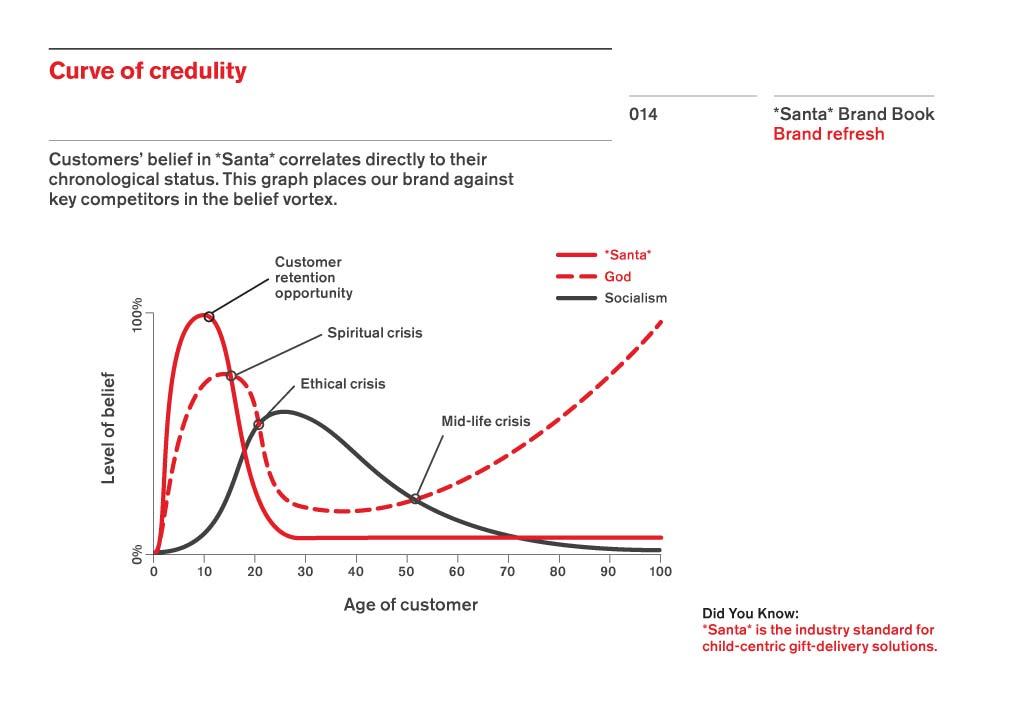 ---
About this Post
Written by:
Graham Smith
:
Date of Publication
First Published on:
2013/12/06
and Updated on:
2019/10/12
Post Categories
Filed In Categories:
Designer Spotlight, Logo Guidelines
Post Tagged by
View More Posts by Category
---
---
If you like the Logo & Brand Identity Design work I have done in my Portfolio, and Case Studies and Monomarks, and are looking to hire yourself a Highly Talented, and Super Experienced (28 Years), Freelance Logo & Brand Identity Designer, then look no further. Visit Hire Me, and fill in the Design Brief, or just Contact me.
The Logo Smith has Full Business Idemnity Insurance (FCA Regulated).