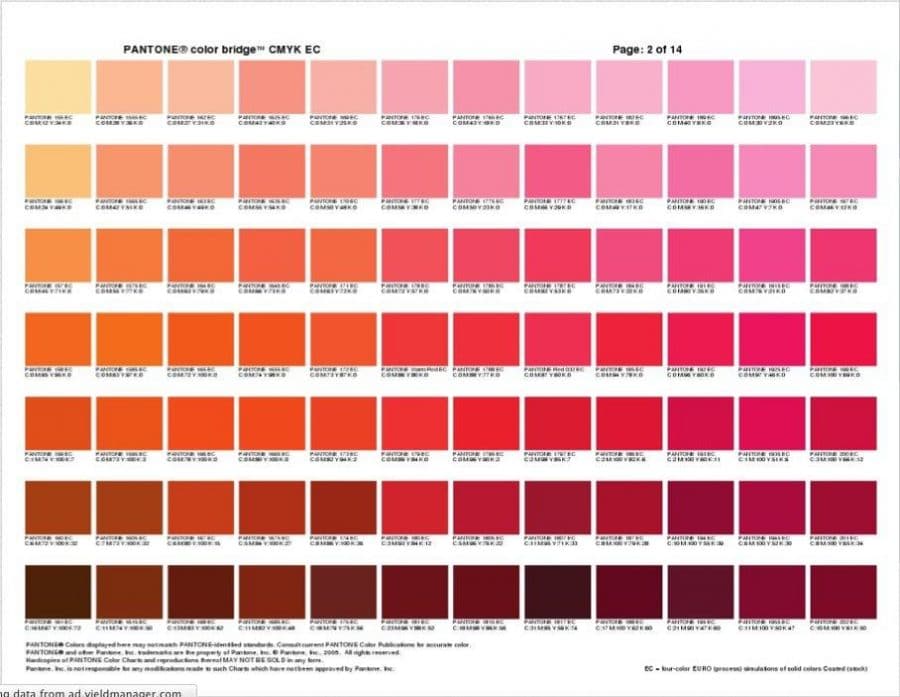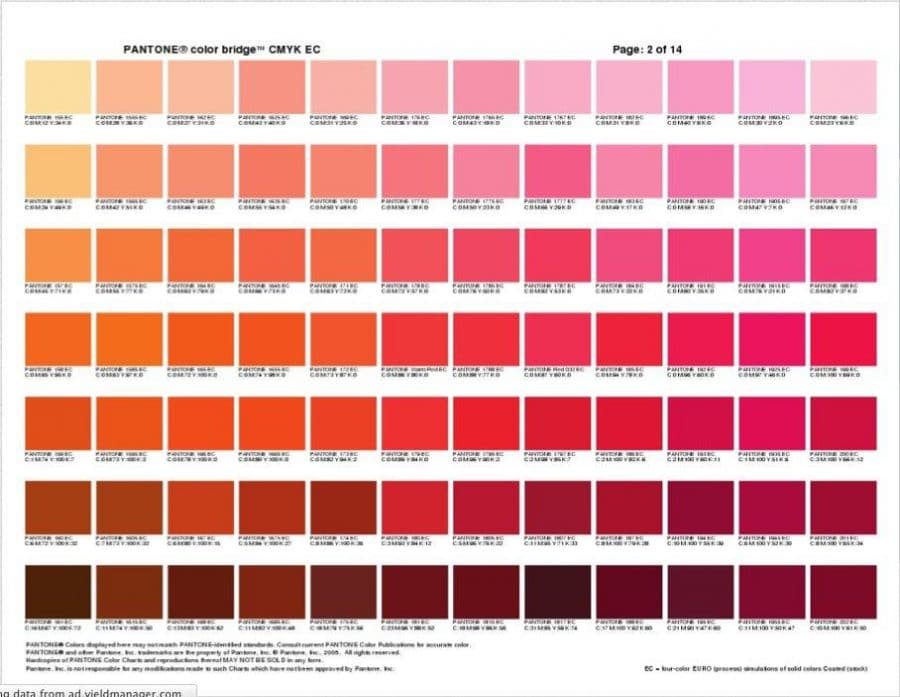 Pantone Color Bridge Plus and CMYK Cheat Sheets
These Pantone Color Bridge documents: Pantone Plus Color Bridge CMYK & Pantone Color Bridge Plus Coated on Scribd are really very useful as an online resource for Pantone to CMYK colour conversions.
Note: In order to partially view these Scribd documents you do need to sign-up, and at least trial Scribd for a month in order to access the full documents.
I have previously written about the Pantone Color Bridge Swatch Books and how important these Pantone book are for any designer.
There are limitations with an onscreen version of these cheat sheets, namely you can't see how a specific Pantone colour actually looks printed. It is still useful as a casual reference guide in searching for CMYK value breakdowns of a Pantone colour.
There is nothing like having the actual printed Pantone Bridge swatch book to hand. They are incredibly valuable when it comes to finding and specifying colours for a logo design.
No one likes guess work with something as crucial as colour for a brand identity. Bonus feature: you get the RGB and HTML conversion values along with CMYK.
Buying yourself one of these Pantone books is a solid tip from me…
Pantone Color Bridge Cheat Sheet documents: Pantone Plus Color Bridge CMYK & Pantone Color Bridge Plus Coated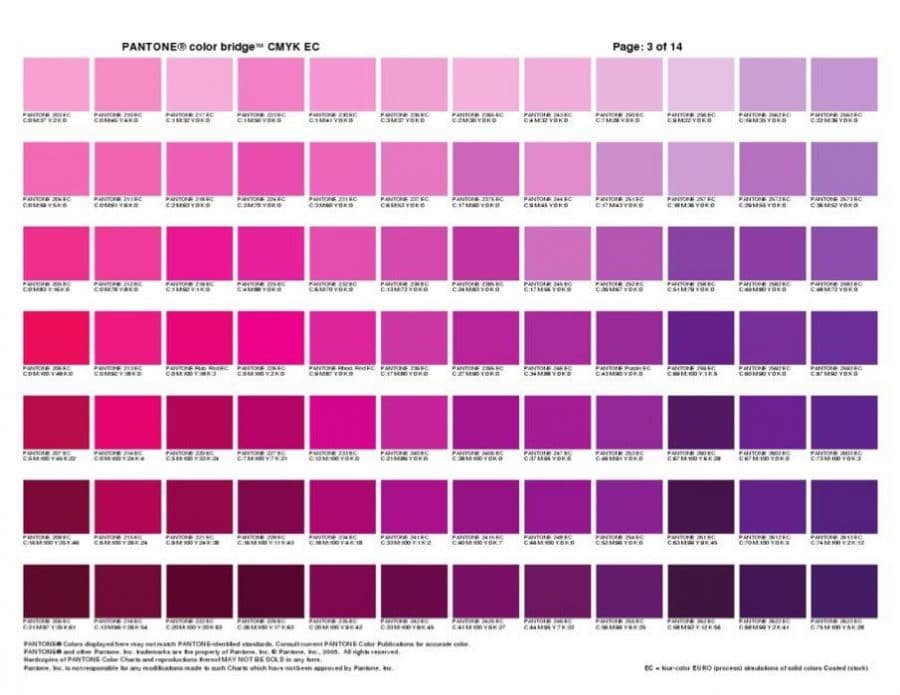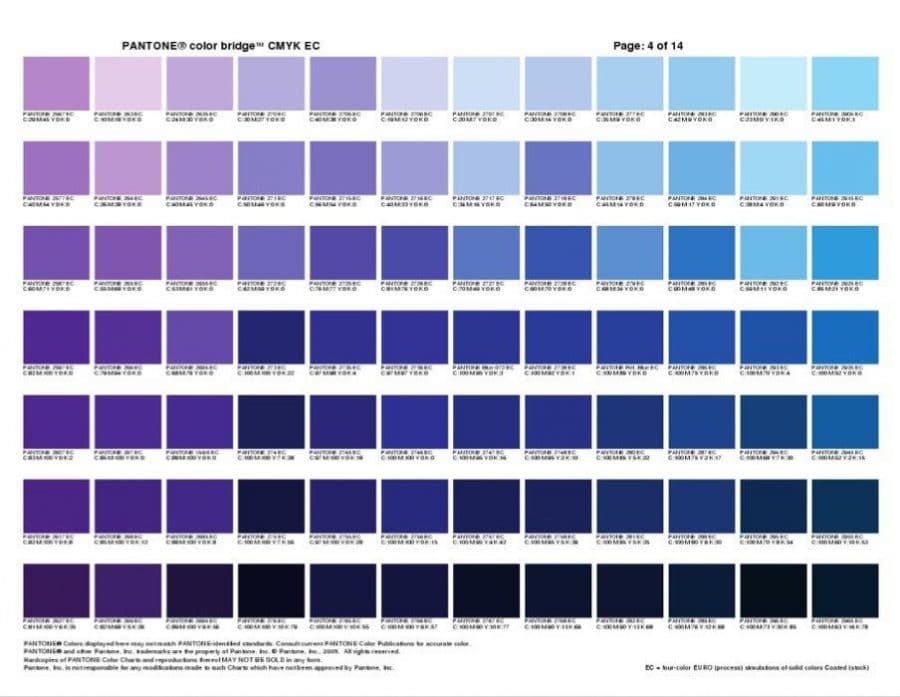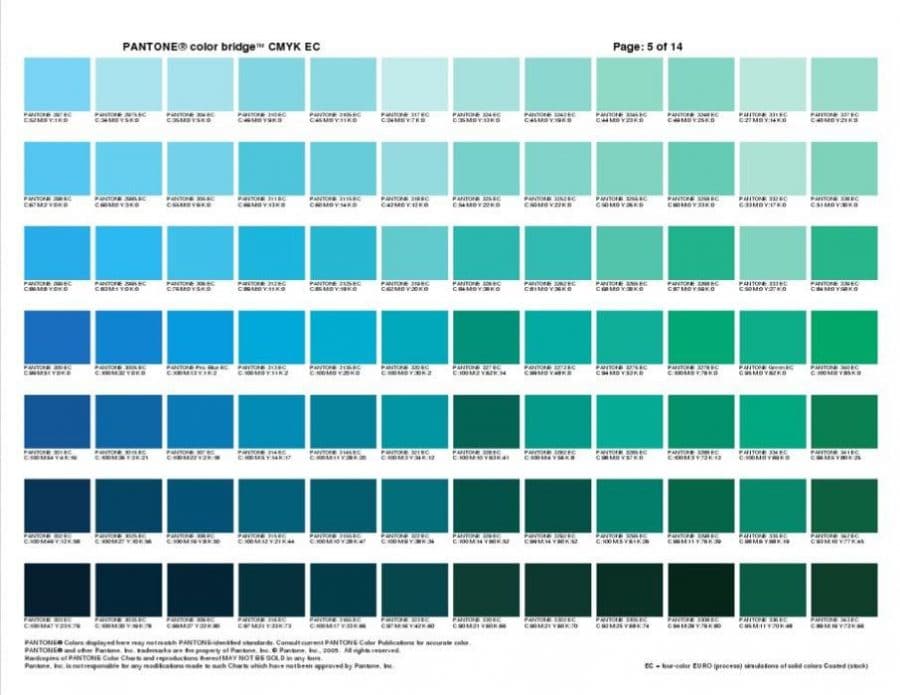 Pantone began in New York City in the 1950s as the commercial printing company of M & J Levine Advertising. In 1956, its founders, advertising executives brothers Mervin and Jesse Levine, hired recent Hofstra University graduate Lawrence Herbert as a part-time employee. Herbert used his chemistry knowledge to systematize and simplify the company's stock of pigments and production of colored inks; by 1962, Herbert was running the ink and printing division at a profit, while the commercial-display division was $50,000 in debt; he subsequently purchased the company's technological assets from the Levine Brothers for $90,000 (equivalent to $5,880,000 in 2018) and renamed them "Pantone".[3]

The idea behind the PMS is to allow designers to "color match" specific colors when a design enters production stage, regardless of the equipment used to produce the color. This system has been widely adopted by graphic designers and reproduction and printing houses. Pantone recommends that PMS Color Guides be purchased annually, as their inks become yellowish over time.[4] Color variance also occurs within editions based on the paper stock used (coated, matte or uncoated), while interedition color variance occurs when there are changes to the specific paper stock used.[5]
---
---