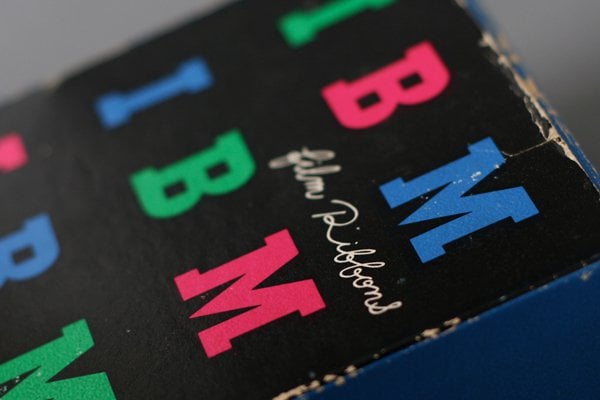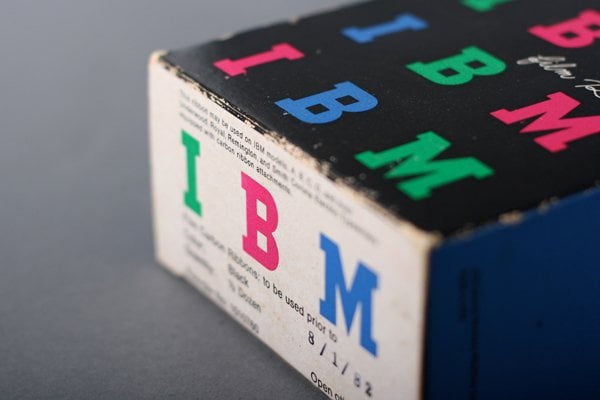 IBM Film Ribbon Packaging Vintage Design by Paul Rand
Absolutely had to share this beautiful example of 60's IBM film ribbon packaging courtesy of the master, Paul Rand.
Javier Garcia unearthed this box of IBM film ribbons in his Dad's office apparently still wrapped and unused.
Paul Rand produced work for IBM from the 1950s to the late 1990s. The exact date of this particular design is unknown, but thanks to my eagle-eyed forensic analysis of the expiry date (12/6/71) in following picture, and based on the fact that the IBM Selectric Typewriters were only introduced in 1961, this box dates back to the mid 1960s.
Stunning colour and design.
Credits
Design: Paul Rand | Year: Mid 1960's | Photo: Javier García | Research: Typedeck
Found on FuckYeahPackaging
IBM Film Ribbon Packaging Designed by Paul Rand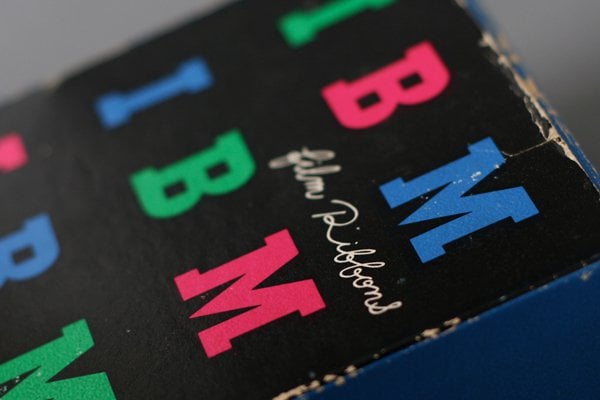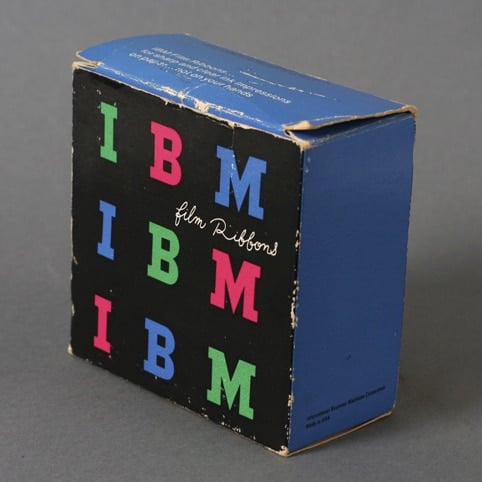 Wikipedia
The IBM Selectric typewriter was a highly successful line of electric typewriters introduced by IBM on 31 July 1961.[1][2]
Instead of the "basket" of individual typebars that swung up to strike the ribbon and page in a typical typewriter of the period, the Selectric had an "element" (frequently called a "typeball", or more informally, a "golf ball") that rotated and pivoted to the correct position before striking.
The element could be easily changed so as to use different fonts in the same document typed on the same typewriter, resurrecting a capability that had been pioneered by typewriters such as the Hammond and Blickensderfer in the late 19th century. The Selectric also replaced the traditional typewriter's horizontally moving carriage with a roller (platen) that turned to advance the paper but did not move horizontally, while the typeball and ribbon mechanism did.