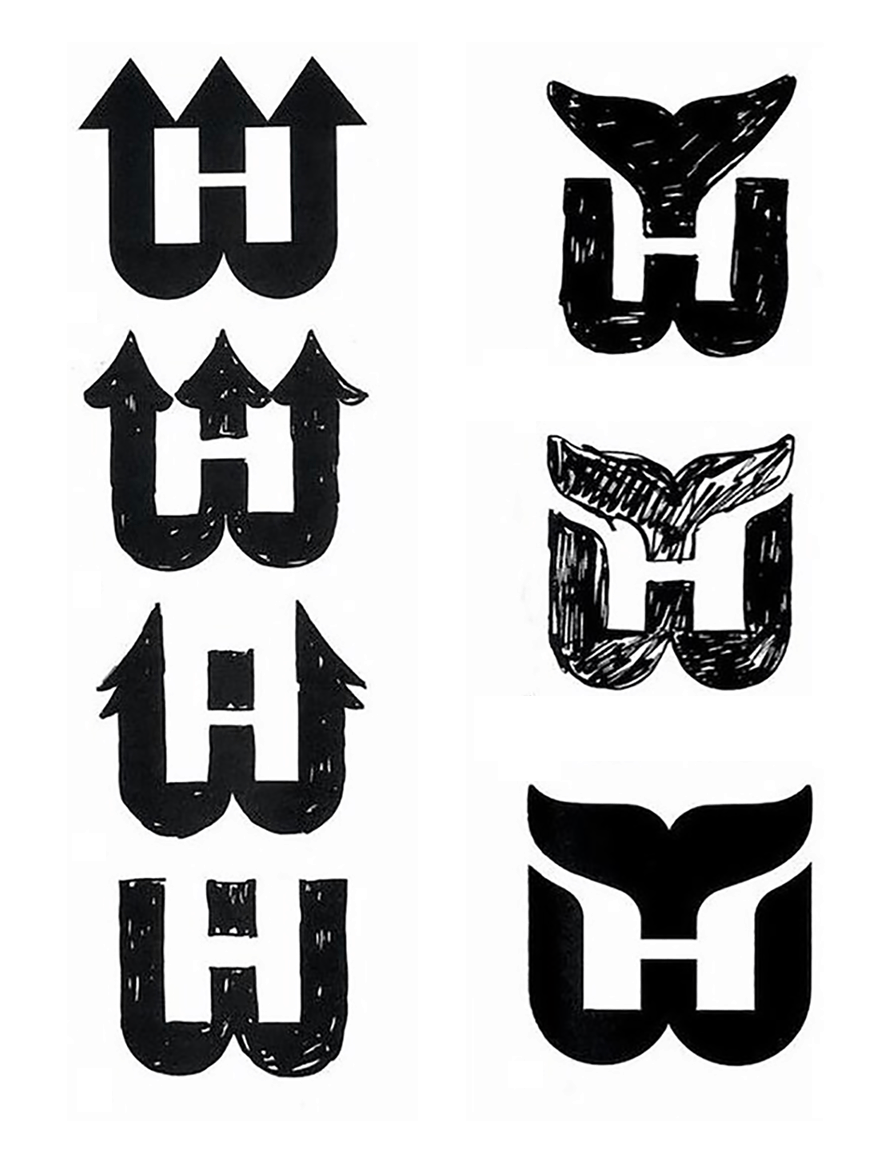 This is the Hartford Whalers Logo Design, designed by Peter Good, which were an American professional ice Hockey team based for most of its existence in Hartford, Connecticut.
The Hartford Whalers played in the World Hockey Association (WHA) from 1972 until 1979, and in the National Hockey League (NHL) from 1979 to 1997.
In 1979, the WHA folded and the New England Whalers were one of only four teams absorbed into the NHL. The franchise was renamed and in need of a new logo. Peter Good was the designer hired to create a new identity for the HARTFORD WHALERS.

On June 29, WFSB-TV in Hartford, Conn. aired an interview between Face the State host Dennis Houseand Good — from the Connecticut design firm Cummings & Good. During the 9-minute conversation, the two talked about the genesis of the logo and all things Whalers.
The following images shows some of the early Hartford Whalers design drafts that Peter Good explored before settling on the final version in blue and green.
There's a more detailed article, including a video of an interview with Peter Good about the logo process and development of the Hartford Whalers logo, over at: https://www.icethetics.co/
Early Logo Drafts for the Hartford Whalers
"Early drafts for the Hartford Whalers logo."https://t.co/UFBq4IMguw#logos #logodesign #GraphicDesigner #logodesigner #negativespace #letters pic.twitter.com/d9rc4ETqpZ

— The Logo Smith: Design Studio (@thelogosmith) November 14, 2018