The Ads Portfolio of prints, by Andy Warhol, is one of his most sought after and iconic sets of prints.
This Andy Warhol portfolio includes images of: James Dean, Judy Garland, Apple Macintosh, Chanel, VW, Mobilgas, Paramount, Van Heusen and Life Savers.
In this Ads series, Andy Warhol created each of the images as a stylised interpretation of the subject matter at hand.
The most iconic in my opinion is the Apple logo, so It would be no surprise to those that know me, that the Macintosh Ad would be my favourite.
However, it's not just the depiction of the Apple Logo that I like, it's also the back story to how this particular Ad print came about:
Toward the end of his career, Warhol was enthusiastic about computers and embraced the technology.

He was introduced to the computer than none other than Steve Jobs, who brought a Macintosh computer to the 9th birthday party of Sean Lennon, son of John Lennon and Yoko Ono.

At first, Warhol and Keith Haring – who was also in attendance – watched as Jobs showed Sean how to work the machine. After a while, Warhol took his place in front of the [Apple] Mac while Jobs explained how to use the mouse.

After a while, Warhol used the pencil tool to draw, 'Look! Keith!' he exclaimed to Haring, 'I drew a circle!'

The introduction of creating art with computers seemed to have impressed Warhol that several months later he purchased an Amiga 1000 computer in 1986. Using the ProPaint programmed, he began experimenting with various color variations in images that he captured.

Asked what he liked most about doing art on the computer, Warhol stated that 'I like it because it looks like my work.'

https://guyhepner.com/the-ad-series/
---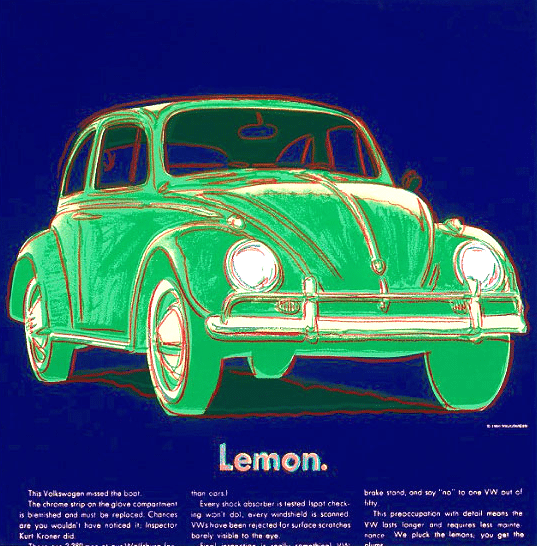 If this Ads Portfolio excites you, then it's really worth heading over the Guy Hepners website, and reading all the descriptions relating to each of the Ads shown.
In most cases, there's some connection with Andy Warhol and the Ads subject, be it a personal link or a professional.
So much like his experience with Steve Jobs and the showing of the first Apple Macintosh, there are similar stories worth reading.
It's also worth remembering that Andy practically invented a form of personal and professional social media from which to promote and further his work and image:
"Warhol succeeded in creating a powerful public image for himself – the Andy Warhol 'brand' – with his trademark straight blonde hair and dark glasses.

He became a master at cultivating his own celebrity profile as his fame grew.

He constantly documented his daily life through photography and film, an early version of today's social media."

The Ad Series by Andy Warhol – Text from Guy Hepner
→ Read More: The Ad Series by Andy Warhol, Guy Hepner
The Ads Portfolio of Prints by Andy Warhol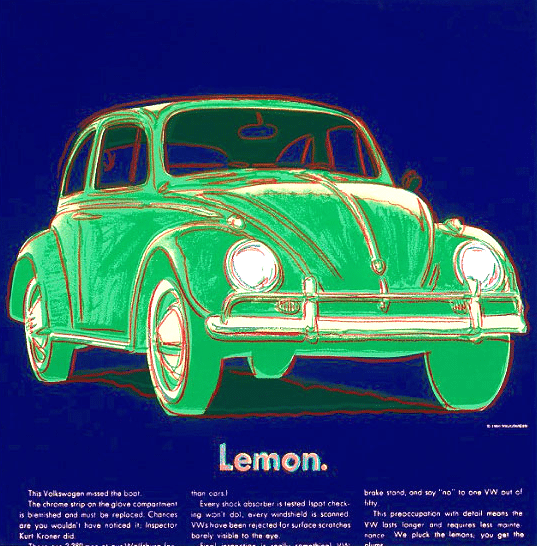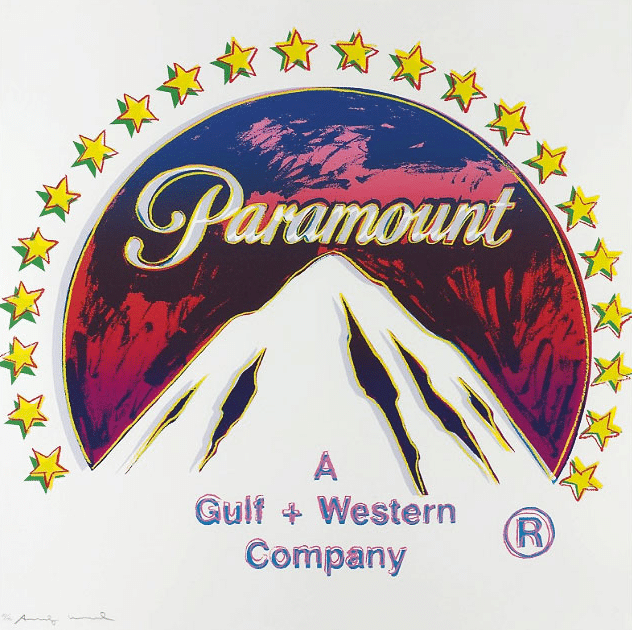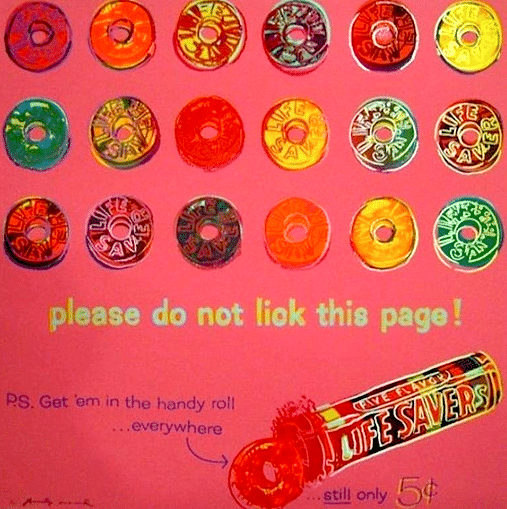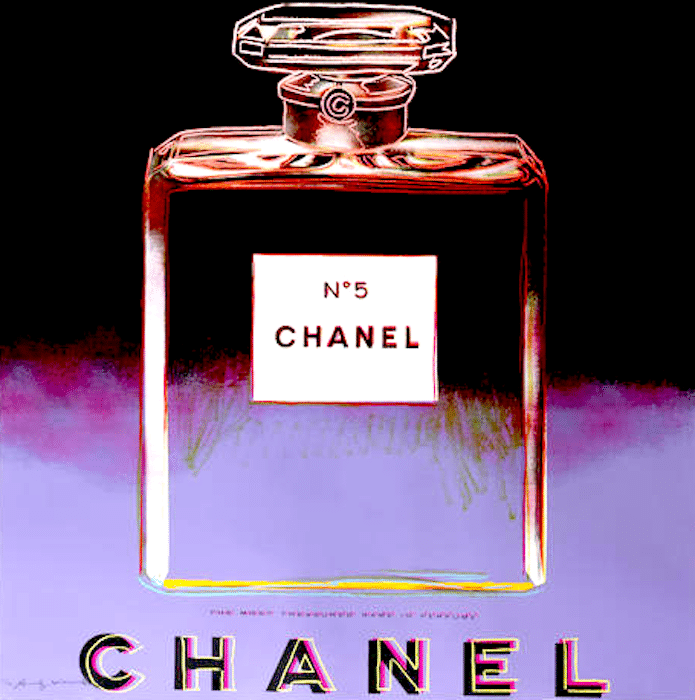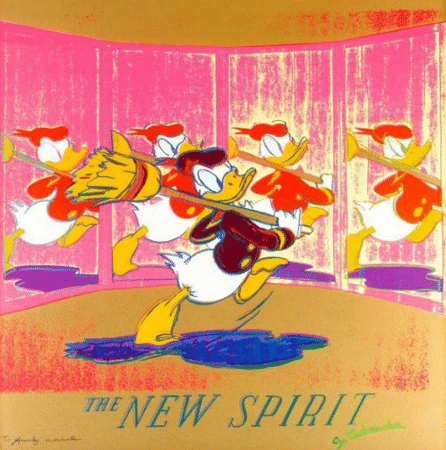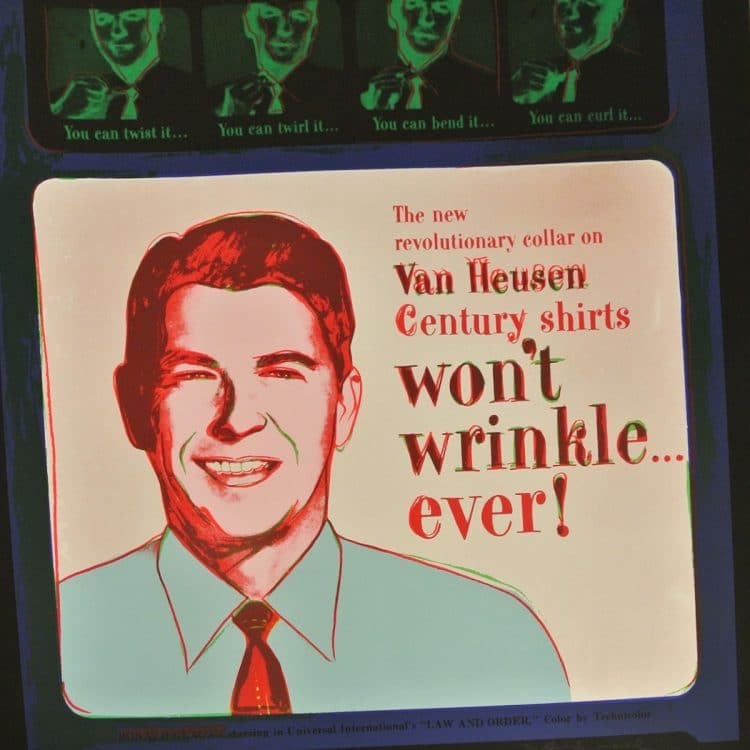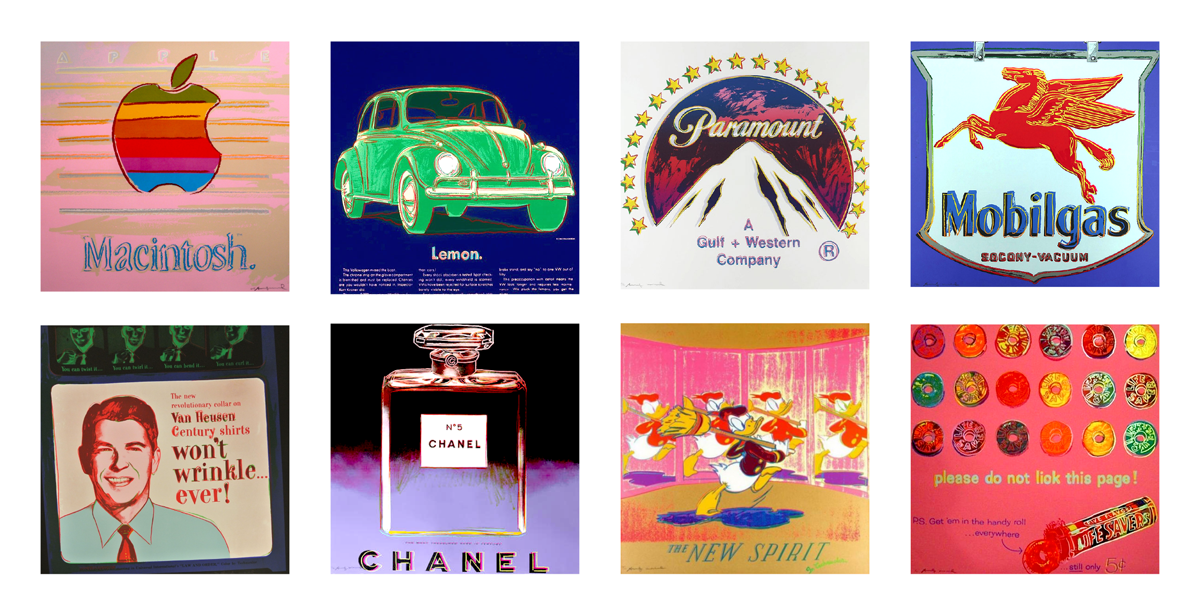 About Andy Warhol
Andy Warhol born Andrew Warhola; August 6, 1928 – February 22, 1987) was an American artist, film director, and producer who was a leading figure in the visual art movement known as pop art.
His works explore the relationship between artistic expression, advertising, and celebrity culture that flourished by the 1960s, and span a variety of media, including painting, silkscreening, photography, film, and sculpture.
Some of his best known works include the silkscreen paintings Campbell's Soup Cans (1962) and Marilyn Diptych (1962), the experimental film Chelsea Girls (1966), and the multimedia events known as the Exploding Plastic Inevitable (1966–67).
Born and raised in Pittsburgh, Warhol initially pursued a successful career as a commercial illustrator.
After exhibiting his work in several galleries in the late 1950s, he began to receive recognition as an influential and controversial artist.
After gallbladder surgery, Warhol died of cardiac arrhythmia in February 1987 at the age of 58.