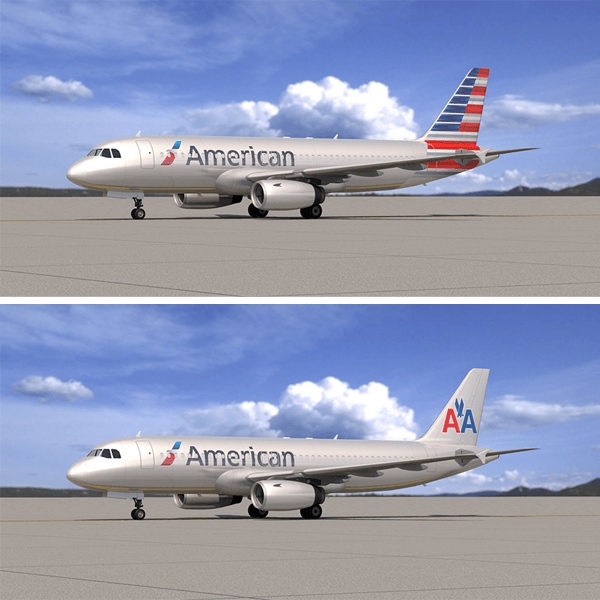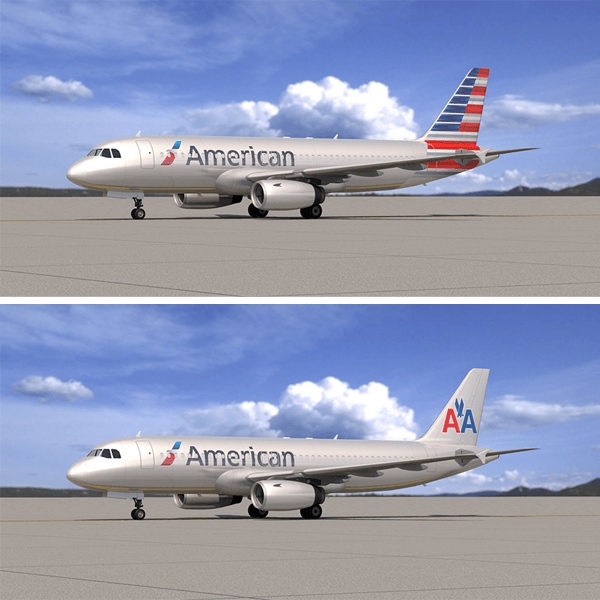 Apparently, according to the Aviation Blog division of the DallasNew.com:
"Doug Parker, the new chief executive officer of American Airlines Group, told employees Monday that he'll let them decide what the tail on AA jets should look like.

There will be two choices:

A. The new tail adopted last January by the old AA regime, or

B. The old tail that had been in use basically since 1968.

"As we build our new company, we want all of our employees to have a voice in who we are as an airline, and that starts  with what we look like," Parker wrote in the internal "Arrivals" newsletter. "As such, today we launched a survey for all employees of the combined company to vote on what we should do with our new look for the tail – keep the work that was done, or go back to the previous American."
For me I just love the fact that he is even considering using the old American Airlines logo on the tails of his fine fleet. Something about a new CEO referencing a brand from the past, I think, is quite cute.
Also love that he simply doesn't care which design gets the vote:
"People have already begun to ask me, "Which livery do you hope wins?" The answer is I honestly do not care."
I mean, that is just awesomely casual of him. Obviously rebranding with the old AA logo/tail livery wouldn't be without some issues, complications and confusion, but other than that, I think it's a brill idea.
Moving upward to a more practical choice: looking at the recently introduced flag design (the 2nd option from Doug), and then some photos of how the planes look like in the air with this design (above, and provided by a commentator on Brand New), I can quite confidently say that if they are looking for a tail design that looks so distinctive from 100's of feet away, then this is the way to go.
I would air on the side of practicality and visual robustness, at least in this example, over a possible emotional attachment to the past. However, as a person with no ties to American Airlines, and indifferent to it's future success, I would die to see them use the old logo, from 1968, for the tail design.
Both of the above photographs are from BrandNew's post: American Airlines Tail Future