Logo Design Proposal Template for Download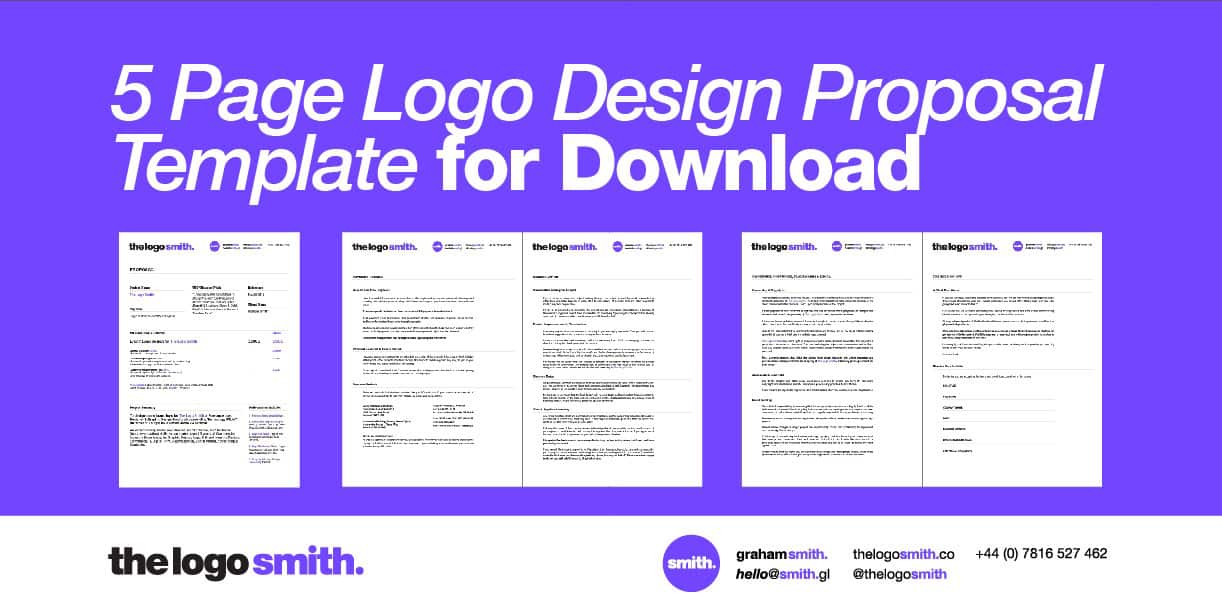 ---
This is an updated version of my previous Logo design proposal/contract/estimate template which is still available for you to download should you want it.
I have made a number of changes to the first page, of this revised proposal, which provides more information on: pricing and deposit breakdowns, more detailed information on the scope of the project as well as expected final deliverables.
As my projects are getting more complex it has been necessary to cover all expectations right at the beginning, where as I used to be a little less detailed and more free flowing.
Worth bearing in mind that my proposal also acts as a loose contract and estimate in one as I like to keep it all together and under one roof. I find this makes it easier for each party to keep on top of those dreaded "expectations", and provides a useful reference should there be any discrepancies further down the line.
Some of this may be overkill, and for some of you it may not even be close to detailed enough, but please feel free to take any inspiration you need from this.
I have not made any major changes to the other 4 pages, so these remain as the previous template.
Please note: I am not making any claims to how wrong/right/appropriate this template is. This is what I personally use, and has NOT had any kind of legal approval whatsoever. Please don't take this template as being legally solid in any way, and I certainly do not intend to be blamed should any difficulties arise from your use of this template.
Download Logo Design Proposal Template
---
---