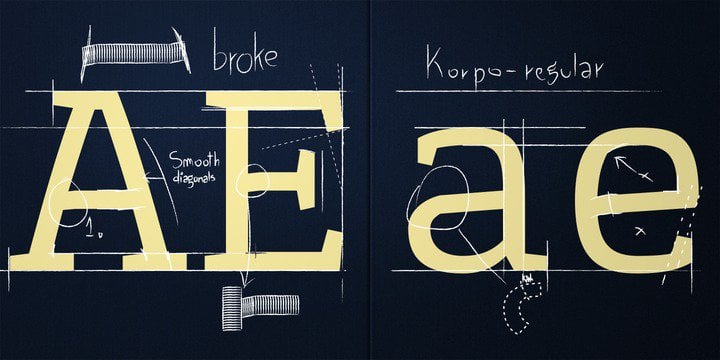 Another fab sale offer, on MyFonts, for Korpo Serif, designed by Mateusz Machalski. You can currently pick up this serif type family, consisting of 10 weights, for just $30 instead of $150:
MyFonts on Korpo Serif: Korpo Serif, designed by Mateusz Machalski, is a serif type family with a friendly feel. Serif style brings to mind egyptian or slab styles. This type contains 10 variants with two different "a" ang "g" glyph per style. Korpo contain Small CAPS in two styles. Broken details were made intentionally for better readability. The low contrast and high x height is perfect for longer text and Headlines.
Tend to find that finding a serif font that I like is usually quite tricky.
There are plenty to choose from, but I have quite a specific idea of what a good, useable and versatile serif, especially for logo designs, is thus it's great when one surfaces like Korpo Serif.
It has some presence, not too spindly or narrow, feels welcoming as well as having strength. Ticks all the boxes for me, and I've just downloaded it for a new logo project I'm currently working on.
Buy Korpo Serif, by Mateusz Machalski, for $30.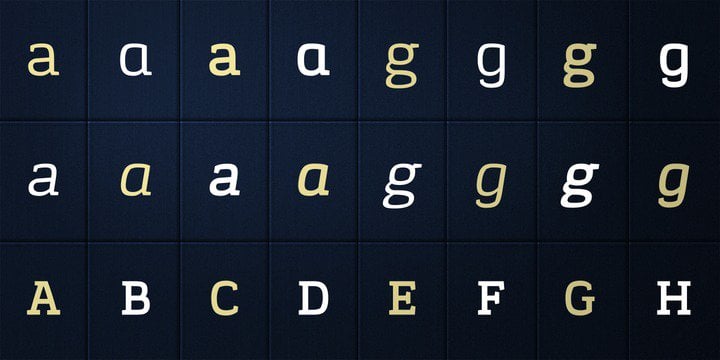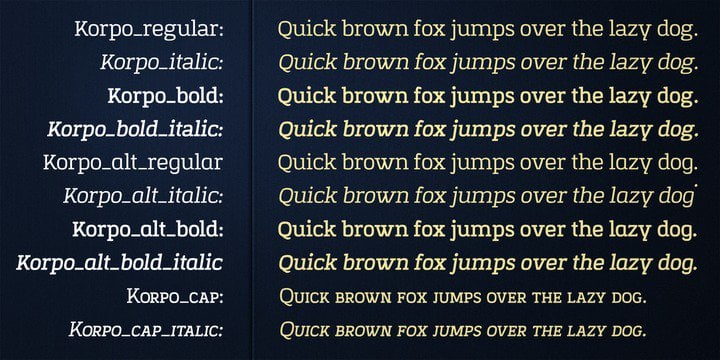 Type Hero for Logo Designers
Type Hero is where I pick out certain fonts and typefaces that I find particularly cool. For the most part the font choices will be geared towards styles that I feel could work well in a logo design.
MyFonts has become a steady source of font inspiration, so many will be sourced from there, but I will also highlight fonts direct from font foundries when possible.
I also have or have recently purchased all Type Hero fonts, so I am talking the walk and walking the talk.