All Archived Posts in ios

Pretty pleased so far on progress of these icons I'm designing for a Color Picker & Swatch application, for iOS.
There's already so many app icons, that are based on multi coloured elements, used for iOS applications such as: photography, drawing, photo editing etc, that it's quite a challenge to design something striking, and hopefully relatively different and unique.
The overall theme is based on traditional coloured paper tabs, or swatches like Pantone books, but these are styled with very rounded ends.
Then the main idea was to fashion a form of 'arrow' into the ends of each swatch tab, so that it looks like a continuous movement of colour choice.
As this icon design project is in very early stages, I've so far come up with the two following variations, but I'm already leaning towards the right-hand sider version with the white arrow tips.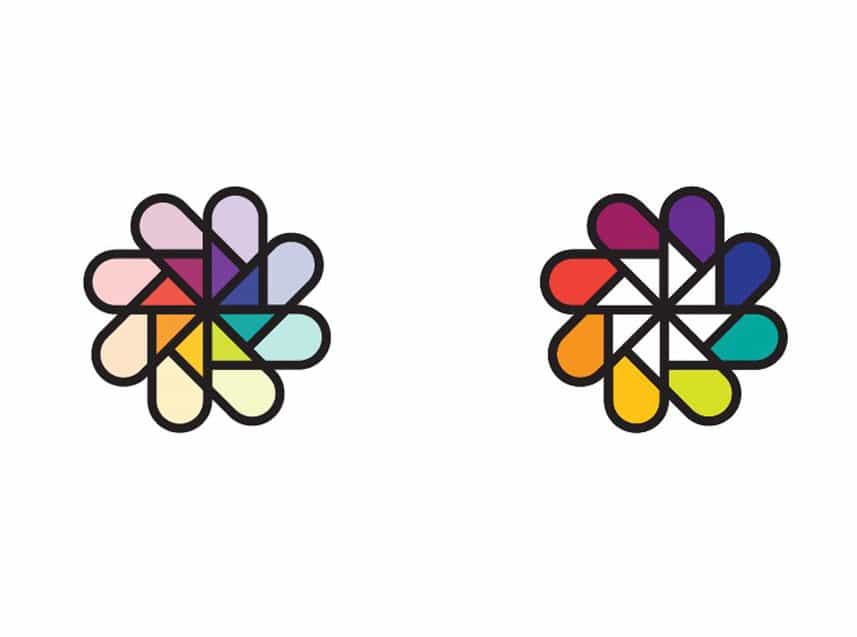 This post will be updated during the course of the project.
Case Study: Baze iOS Application Icon & Baze Logo Design
This Baze logo is an example of a client asking for a cheeky 'quick and cheap' logo & iOS application icon design; me being in an usually festive and cheery mood, and going along with said cheeky request.
From the client emailing me about doing a possible application icon for Baze, and me doing said Baze logo, took all of 30 minutes or so.
Probably the quickest, most efficient logo design project I've ever taken on, and the result being an incredibly pleased, and supremely grateful, new client.
Plus I love it, so it's a great logo design for the portfolio, and a bit of pocket money for me in the process.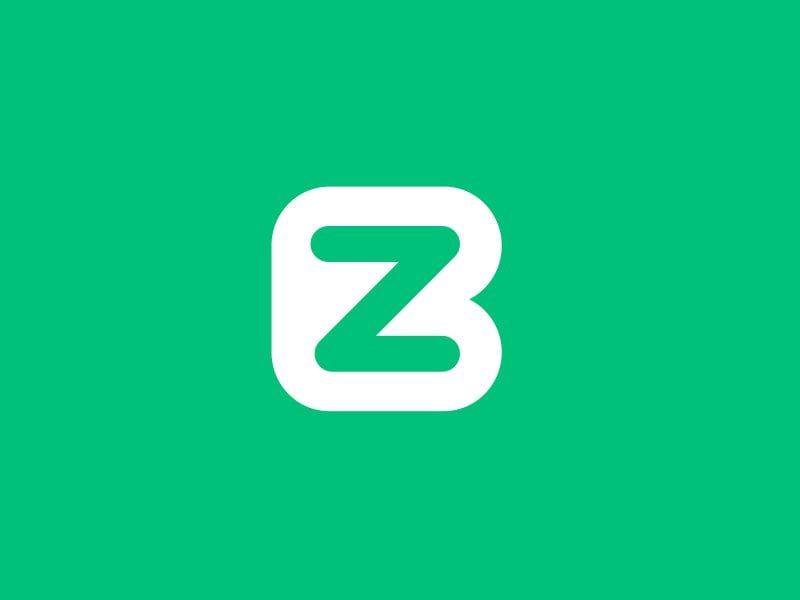 The Baze Logo & Icon
It's a pretty simple idea, that just came to mind pretty quickly after drawing a relatively bold and clean letter 'B'.
The client also wanted to see if it were possible to shoe-horn the letter 'z' within the 'B', for which I saw a likely solution in my head.
After a few well placed curves, circles and a few round guides, it did look like the usually awkwardly shaped letter 'z', could actually be neatly positioned within the 'B'.
All without the overall logo looking like this angular shape was literally shoe-horned in.
VIEW'D - Logo Design Case Study
VIEW'D is a new logo design and iOS app icon design project, which I'm currently working on, and am happy to share the ongoing logo design case study of this ongoing branding project.
I will update this ongoing logo design case study with new screenshots and photos of my mock-ups, sketches, and scribbles as they are done.
In this post are just a few snapshots of the later stages of the project, showing the most recent logo design concept (above), as well as some initial thoughts on the style of typography for the VIEW'D brand name.
VIEW'D - Logo Design Case Study 
This is proving to be a fun and interest project to work on, mostly because it's challenging. I like a challenge. It's challenging because there are a few direct competitors to VIEW'D: namely Skype and iChat, but this app has some practical advantages that could make it a worthy contender.
Getting the styling and branding right, and probably the iOS app icon in particular is really important.
I know for a fact that a nicely designed application icon is important, and can play a big role on someone choosing to download it, or place it pride of place on their main home page screen.
Its like the 'don't judge a book by it's cover; but a lot of us do.
To this effect I've chosen to adopt more of an overall visual graphic, than a regular logo. As in, the brand name and typography is pretty secondary to the actual eyeball, as this is what will ultimately be seen first.
Actually the same was true for the Feedly logo (which was also animated) and app icon design I did some years back, and that's still going strong.
There was more of a design focus on the cross platform application icon, that the actual logo as a whole. You rarely see the 'feedly' name (set in Helvetica).
VIEW'D is set to be a new dynamic application that brings phone and video calling to a whole new experience.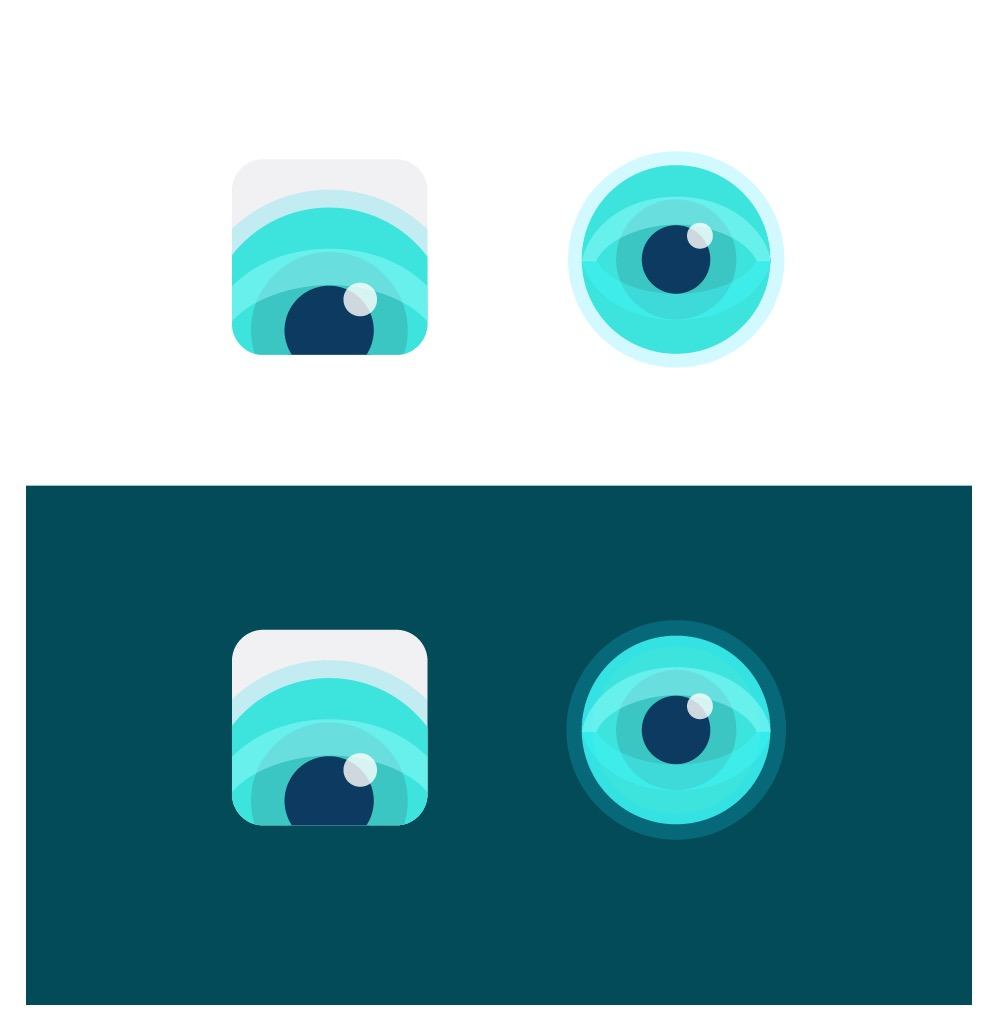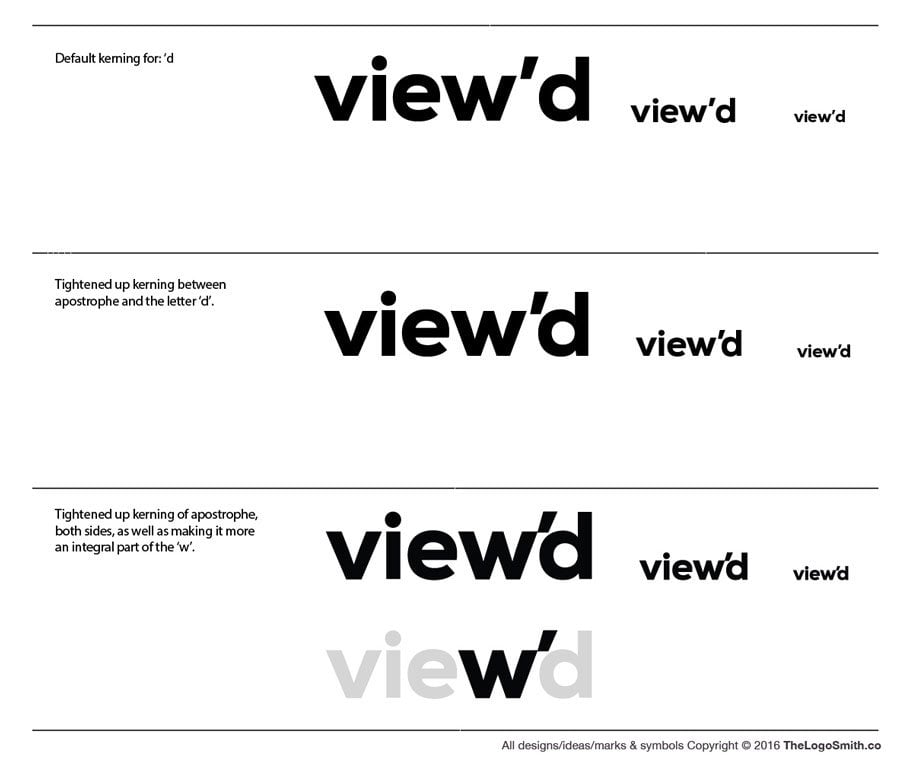 Design Updates: 07.09.16
Some minor changes to the eye, by removing the outer light blue border that was previously  there.
Also enlarged the inner dark blue circle (iris) and the Play icon relative to it's surrounding elements.
As a freelance logo designer, the number of logo ideas and concepts that end up either off-the-mark, or simply no-good, can vary from project-to-project.
However, I like to feel there is rarely a wasted moment on a project as some of the unused logo ideas can either be repurposed for another client, or in my case, sold as mentioned in this post: Custom Logo Designs for Sale, and currently shown on the Logo Designs for Sale page.
This logo design can also be viewed on Dribble: https://dribbble.com/shots/2904763-View-d-Logo-iOS-App-Icon-Design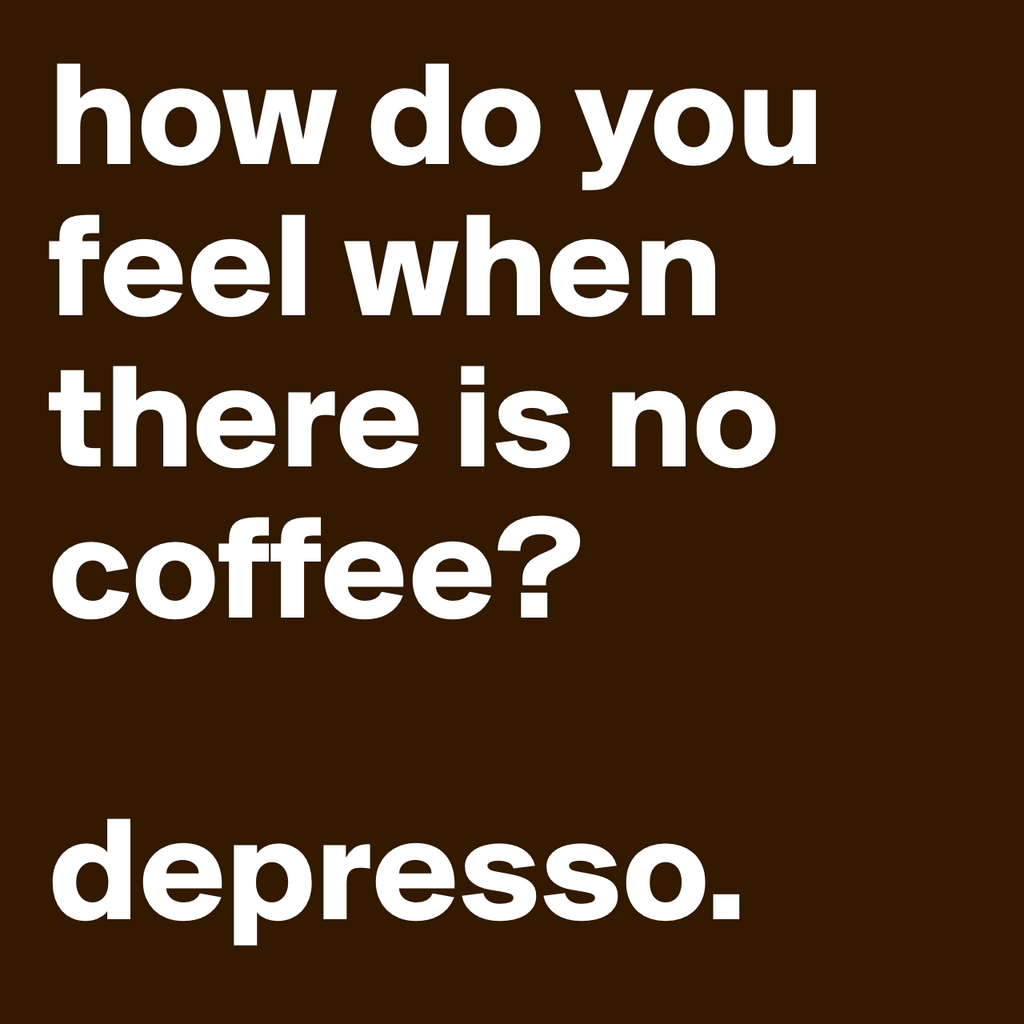 how do you feel when there is no coffee? depresso.
This just really hit-the-spot. Found on Boldomatic, which has to be my favouritist (I know favouritist is now a legit word) new Apple iOS app in some time. Boldomatic is such a simple idea, and the clincher is how it's been wrapped up and delivered in such a genius and aesthetically gorgeous iOS app design.
Here's my Boldomatic Profile: http://boldomatic.com/view/writer-feed/thelogosmith
I actually came across Boldomatic through an image I repinned on Pinterest, which you might have seen: "A yawn is a silent scream for coffee." I didn't realise it was from Boldomatic, and simply through it was just a great quip created in Photoshop or Illustrator.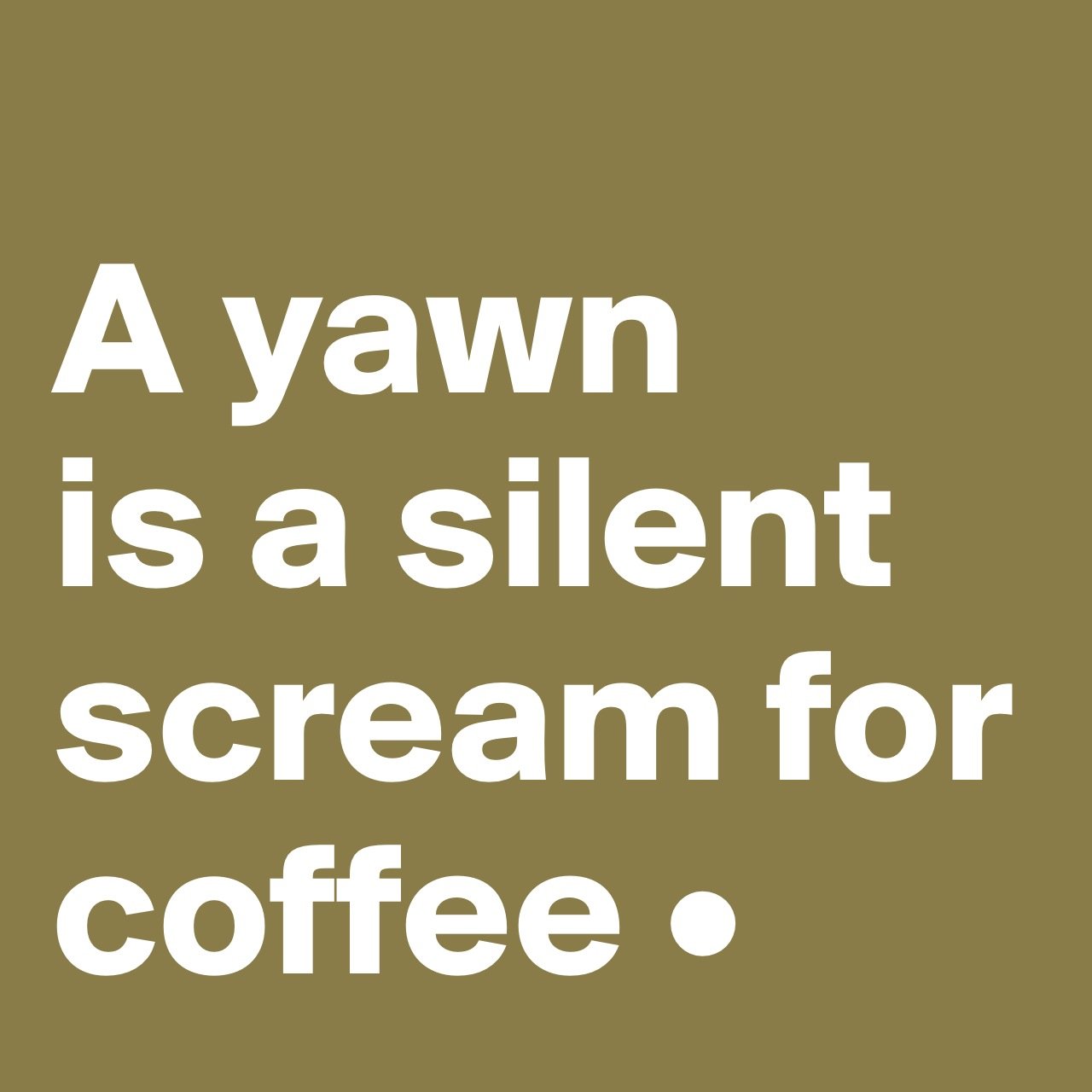 Boldomatic iOS App
The whole app—which is free—looks and feels gorgeous, and just begs you to keep playing with it. The interface is Big and Bold, Cean and Precise.
Such fun being able to post random thoughts, the challenge of trying to come up with that one genius quip, quote, statement, all whilst packaging it up and sharing/pinning it to your favourite social networks, or simply keep it a private thought. I guess try not to take it too seriously, not everyone has the ability to come up with hilarious one-liners time and time again, so I'll be just posting what I like, without second guessing myself too much.
The image that is shared is an extra large jpg that comes in at a size of 1024x1024px, so plenty big enough to really make a statement, or ensure that the quality is actually worth sharing, say on Pinterest, Facebook, Tumblr etc.
I've only just started combing through the many Boldomatic posts, but here are just a couple of the ones I like: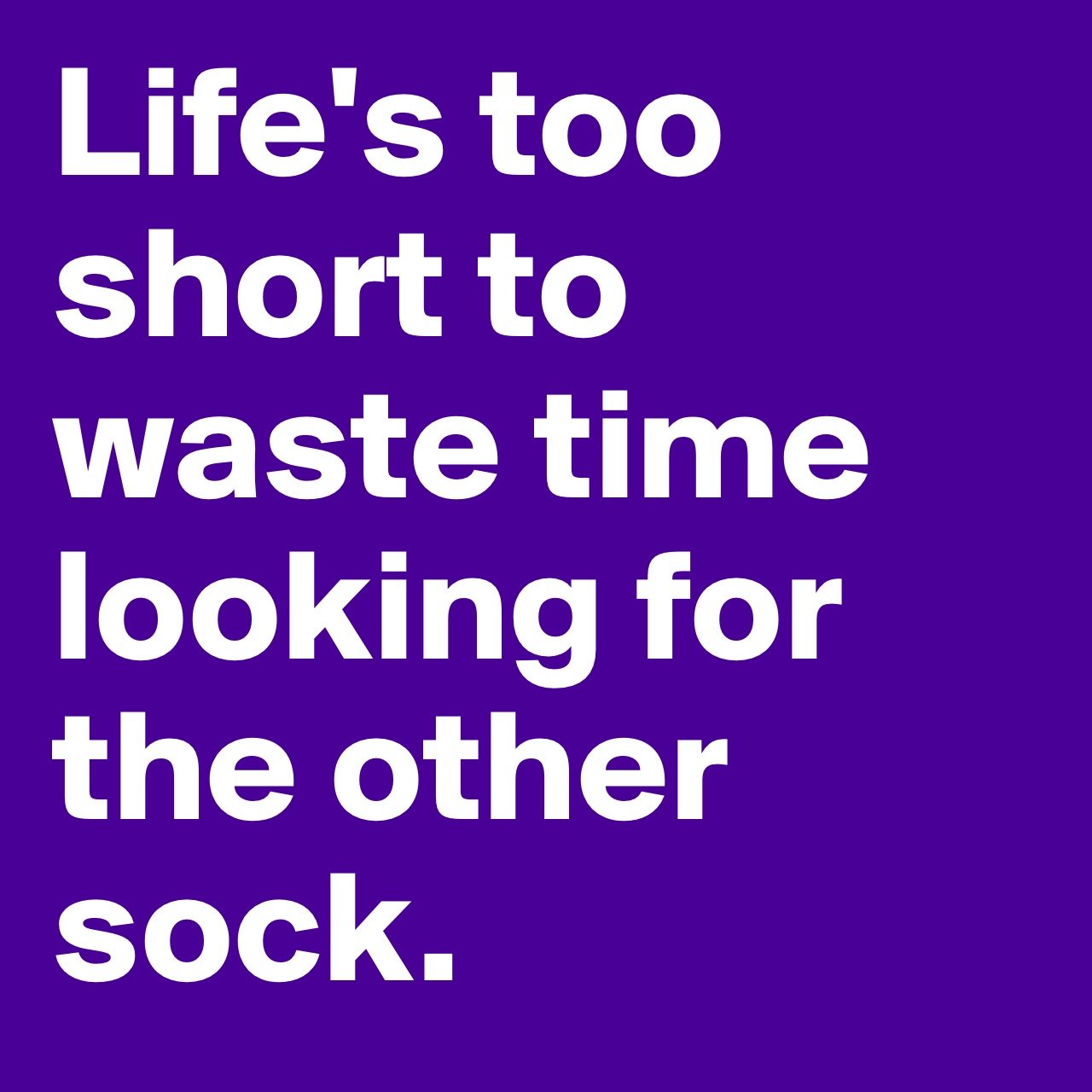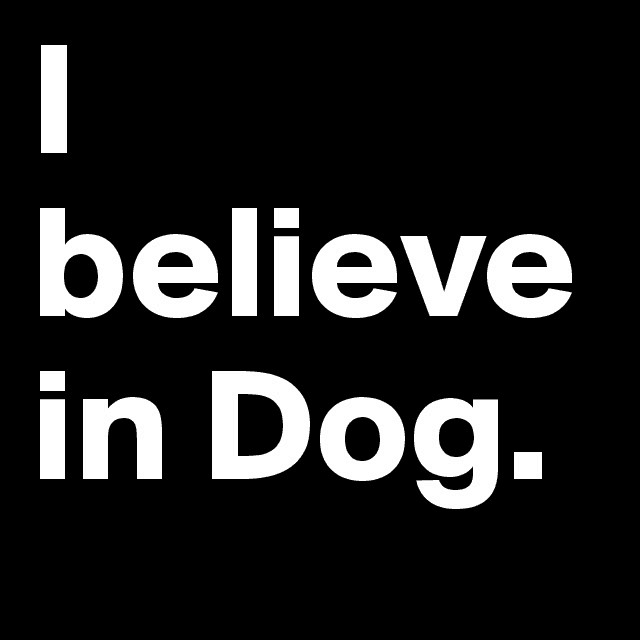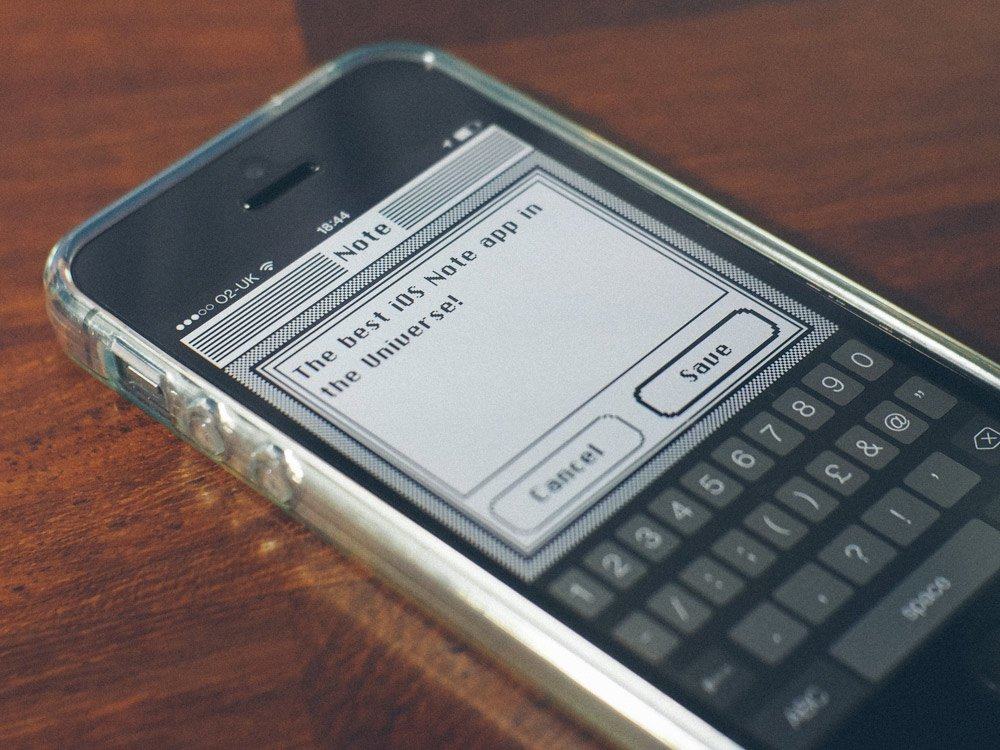 I really think this is the first time, in a long time, that I got so excited about installing a new iOS app (Classic Notes) on my iPhone. When I say excited I really mean just totally bonkers excited. This was another excellent offering from: GetApp
You don't just get note taking capability either with Classic Note, you get a: Calculator, Fortune (random quotes) and Wrangler: Catch the DogCow, all accessed via the Tools menu
I'm going to use Classic Note for ever and ever…
Take your notes like it's 1985. Classic Notes puts the days of one-button mice and 3.5" floppy disks in your pocket, without breaking your back. On sale for a limited time! Follow us on Twitter at @ClassicNoteApp.
These really were the days, and having Classic Note on my iPhone is flooding my synapses with tidal waves of nostalgic endorphins. Want more good news? Classic Note is currently available for free on the Appstore.
You can send all your thanks to Digital Worlds Entertainment, and GetApp, for bringing you this most awesome gift.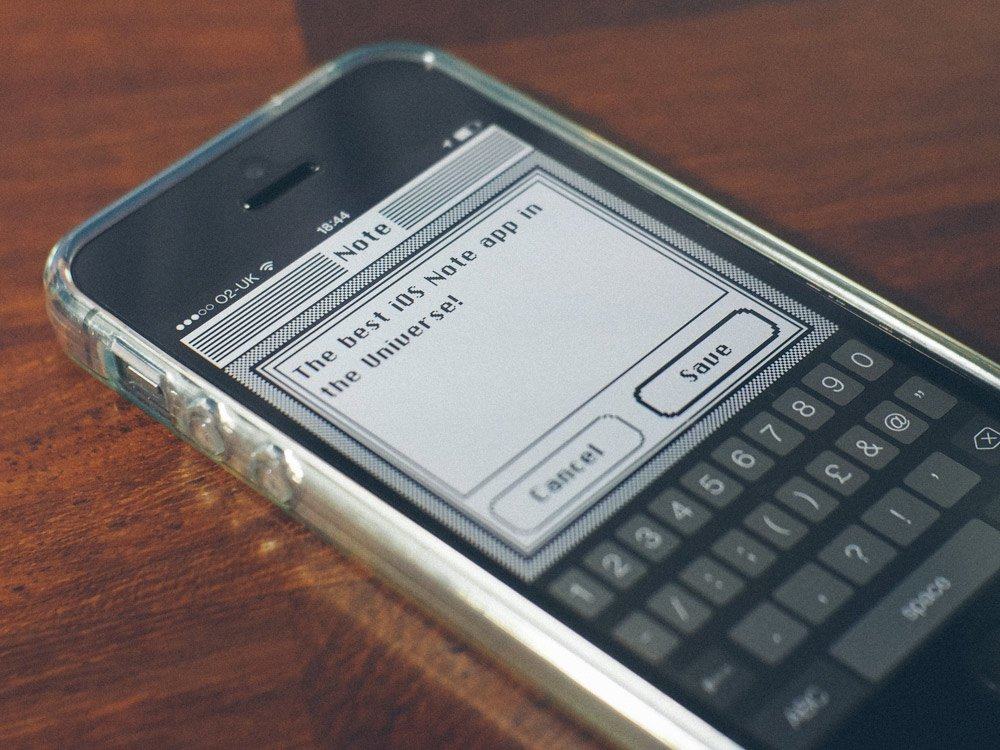 Interesting web based application in the form of makeappicon.com The simple idea is to slip in your 1024px icon master then makeappicon hurls out a number of popular app icon size for both iOS and Android.
I tried it 'oh so quickly with my simple grape iOS app icon and it gave me 10 new app icon sizes in about 3 seconds.
Please note that I have not opened up and checked these individual files for quality, signs of degradation or other 'too good to be true' unwanted pixel scenarious.
I always create each app icon size manually so as to be able to ensure the whole pixel-fitting is in order, and would hazard a guess that makeappicon.com wouldn't be able to automagically do this.
However, even if the individual icons are not 100%, the fact that you have a simple and quick means to knock out some provisional app icons for testing etc is a huge potential time saver for when you are at the early stages of the icon design and just want to get a quick feel for how the design will look in-situ and at smaller sizes. Plus, even if you don't want to rely on it for individual icon sizes you still get a quick way to get an iPhone phone mock-up with icon in place with text.
It's definitely worth a go especially as it's FREE!
» Via: http://makeappicon.com
The amount of hate I have seen over the last few weeks aimed at both Apple and Samsung leaves me feeling pretty sad overall. I'm now seeing blogs, that I revered and enjoyed reading, now acting with such venomous spite that it leaves me a little dry in the mouth. I think there is some element of tounge & cheek, but it's very diluted.
Everyone now seems to be a legal and patent expert with their own thoughts on what Apple or Samsung have done or didn't do.
Nothing wrong with some harmless speculation, but what I am seeing on some established blogs are legally incompetent bloggers aimlessly lobbing Molotov Cocktails against the other side because they have no idea how to articulate something they can't possibly ever fully understand. All this school yard name calling is just dickish at best, irresponsible and unprofessional at worst.
I'm interested in the outcome as much as the next person, but no one truly knows what will happen at the end, least even the Judge.
Back to me
I am a long time Apple user going back to the early days of the mono Mac Classic, and I still have a Color Mac Classic sitting in my studio. I use a wicked Apple Mac Pro with recently purchased 27" Cinema Display. 
I love what Apple has done with technological design over the last decade, and will continue to be a devoted Apple customer and will continue to buy anything that I love and is useful, or not useful, but may be just pretty to look at.
The flip side is that I have also come to love the freedom and creativeness that Android can provide, and being a designer having total freedom to use your device as YOU see fit is really rather important for me, and it's just insanely fun.
I have only been using Android now for over a month, since the Nexus 7 came out, but I am way beyond happy with the experience, far far more than I thought I would ever be. I purchased the Nexus 7 so that I could finally familiarise myself with icon development on forthcoming logo and icon app projects, so this was initially mostly a work tool purchase
The next bit of the Android story unfolds where I was picked by Samsung and WeAreSocial.net to be the VERY fortunate recipient of VIP tickets to the Olympic Ceremony, plus 3 further days experiencing the Olympics: no expense spared.
This was a blinding marketing strategy: providing 4 bloggers an opportunity to experience the Galaxy Note in a vibrant and colourful event such as the London Olympics.
I was in a VERY fortunate position to have been the recipient of both the Samsung Galaxy Note and Galaxy SIII during the Olympics and this was my first real experience of using a non Apple smartphone for days at a time.
The real reason for this little post is just to say that I will not be taking sides, spitting out angry and hostile hatred against one company, or another as so many other websites, blogs and individuals seem to be doing. I did partake in this myself on the odd occasion as I had absolutely NO experience of Samsung or Android, so basing your hatred on nothing now seems rather pathetic, for which I am most ashamed.
The more I see this toxic battle between Apple fans, Samsung fans, iOS and Android fans, the more I pity each and every one.
My simple experience has been that the Galaxy Note, at least for me, is a VERY capable smartphone and just turns out to be the one device out of my collection: iPad, Nexus, Galaxy Note, Galaxy SIII and iPhone that I now use on a daily basis. This is not a declaration that my allegiance has shifted, nor that I now think the iPhone sucks as it certainly does not. It's just that the iPhone currently sits on my kitchen table, and I haven't yet felt a need to take it out with me.
This is just me saying that for my own personal and professional needs: the bigger screen on the Note is far easier on my eyes than the iPhone, it provides an amazing photographic experience at its core one that I do believe beats the iPhone, as well as having a fun and versatile Android OS that I love exploring and fully customising to my creative hearts content.
The New iPhone (5) may come out, and I once again, I may make a purchase, but if I do it will be because the new iPhone provides new features that are essential to me, but who knows. I'll call that at the time.
Fortunate
I realise that the practicalities of buying into a different device, and platform/iOS, is a massive financial drain for the majority of us. That's reason enough to stick with what you know, and was indeed the reason I stuck with the iPhone for so long. I was always tempted to try Android just because I am a curious sort, but the thought of spending more money on another device I didn't need, and singing up to another contract after just finally getting out of my existing one, was not something I could never really justify.
I have been incredibly fortunate to find myself in this position of being gifted these two Samsung handsets, and the only thing I have needed to do is get a couple of Pay As You Go SIM's in order to use them.
The least I can do is to share my experiences of Samsung, Android, Apple and iOS, and hope that this new found objectivity will be of use to some.
All that I do know now—a huge thanks to: WeAreSocial.net and the amazing team of: Seb Robert, Tom Kelk, Tom Ollerton, Allison Cairns, Lauren McGregor and Lauren Wellicome; and also, of course, Samsung Mobile, specifically Damian Koh—I was given/provided with an extraordinarily generous, and eye-opening opportunity, to broaden my horizons with a different mobile platform, and for that I am exceptionally grateful.
With these wider eyes you will now see me blog and Tweet useful and interesting things about both: Apple-iOS and Samsung-Android, and trying hard to not fall into a pitiful love and hate, back and forth.
Objectivity is my goal.
Disclaimer of Sorts
Some have said that Samsung now own me, and that I am their marketing bitch. How very wrong you would be.
I have no commitment to Samsung, I am not sponsored or receive any financial gain other than being gifted the two devices to use. If I feel the need to, then I would and will talk and blog about it. If I found either of the devices to be shit, then you would have heard me say so. It just so happens, that at least for me, they are not shit and I genuinely love using the Galaxy Note. In fact my eagerness for the anticipated Note 2 borders on the excitement I feel when a new iPhone is due.
Anything you see that I Tweet or blog about Android, Samsung, Apple or iOS is off my own back, and because I feel I have something useful or important to share, and not because I sold my soul. Equally I don't have a quota of nice things to say about Samsung and Android as so directed by Samsung to fulfil.
If you really think that, then I pity your cynical little soul.
Apple's Icon Ecosystem is an indispensable article, and/or resource by Chris Sauve (@pxldots) if you design Apple Macintosh iOS icons for a living, or are thinking about designing them at some point.
I have designed a few iOS icons myself: Feedly (being the first), Extensive Font Fuse, (unused), Happiest (recent) and Macintosh app icons for Sifter, and it's fair to say I would have found this superlative resource by Chris to have been invaluable during the research phase.
Designing the icon is just one small part of the process. If you want your iOS icon to stand out, for the right reasons of course, then it's paramount to do your app research before even thinking about starting the doodles, sketching and pixadoodling. The very least you need to look at are what app designs already exist so you can avoid ending up with similarly designed app icons. Studying app competitors so you can, hopefully, design something that pops a little more, or a lot more than those your app will be running against.
Chris has put together this stupendously detailed and thorough examination covering a variety of Macintosh iOS and OS X app icons. It should hopefully leave you with some useful data to work with, and thoughts to ponder over, prior to starting your next project.
I am currently working on two major iOS icon app projects, so thank you Chris Sauve for taking the time to put this together.
K Read more on: Apple's Icon Ecosystem or: Carrying the Quality All The Way Through
Quite possibly the most outstanding retro-concept mash-up of the Apple iPhone iOS and vintage Macintosh OS circa 1986 which would put these OS Icons around System Software 3.0-3.2.
Those monochrome icons look particularly at home within on the black iPhone 4 body. I absolutely and positively believe this is a huge improvement over the existing iOS theme and would like to slap anyone in the face if they think otherwise.
Can't quite determine the designery attributary particulars as it's all hosted on a LiveJournal blog with absolutely no information save for the username: reopen and I can't even be sure these are the property of this reopen
Update: This fine fine work belongs to Anton Repponen
K Found on thisisn'thappiness
There are a number of nifty, cool, simple, detailed to-do solutions to choose from, the iPhone itself offering a bewildering assortment of solution. I have tried most of the available app's, but I suffer from having too much choice, and I end up not making any lists due to the bewildering choice of places for me to make them.
So over the weekend I decided to simplify.
There is one solution that I know passes many people by in preference for the more polished iOS solutions, but if you can focus on flexibility over pure aesthetics, then Evernote could be a solid solution for quick, clean and basic To-Do lists. Evernote has had this functionality for ages, this is just a kindly nudge.
Instant Cloud Syncing
Using Evernote means you have instant cloud syncing across your desktop, iPhone and iPad plus a healthy choice of other mobile platforms are supported. Cloud syncing is important, and many of the iPhone app's don't offer this, they work entirely within the iPhone.
Email
For some time I have been using Captio on the iPhone to email myself things that I think of out and about. When I get home, I have a email of the previous epiphany and I can act on it as I see fit. What I wanted in my To-Do app's was this same basic function. With some lists, I would like to be able to send a quick email reminder, especially if it's an important To-Do.
Multi and cross platform
As mentioned, Evernote is multi everything. Whatever smart phone you use, doesn't matter if you swing Mac or PC or even practice multi platform activities, Evernote has you covered.
Tags & Archiving
Evernote has a powerful yet simple search and tag system, making it easy to locate and archive reminders and lists. So you can tag each To-Do Note with 'todo' for example. Then with one swift search, all your previous notes will show up.
Doesn't cost a penny
The basic version of Evernote is free, this includes the desktop, mobile and iPad versions. So you have nothing to looe by at least trying it out.
How I do my To-Do
This is not set in stone, you can format yours however you want, but image above shows you how I work with Evernote for super simple, fuss free To-Do.
First step is to make a new Notebook which I entitled To-Do Lists
I then created seven individual Notes for each day of the week.
In each day, I formatted the note with a number of check boxes, these are actually called 'Insert To-Do'. This is available from the Format menu.
I then just added some text and set the text colour of each new To-Do in a bright pink with a 'Rule' underneath each one.
That's it.
This is just a rudimentary To-Do list, but could be useful enough for you to get by in your day. When you are next out and about, you can open up Evernote and quickly add a new To-Do and sync up.
If you think you might forget to check Evernote when you get home, but you always check your email, you can quickly send that To-Do note to your email account as a reminder.
When you have completed a task you can 'tick' the box or just delete the whole entry. Ticking the box is handy because it then gives you an archive of tasks you have previously completed.
You may not like thinking too far ahead, so you may just want to create one note, rather than one per day. If you do this, you can then mark that note on the iPhone as a favourite. So then you have super quick access to that To-Do Note when you launch Evernote.
Simplify
I am a sucker for new iOS app's and cool new tools, but I get distracted with too much choice. After showing my girlfriend the wonders of Evernote this past weekend, I realised just how cool it is.
That decision to remove the stunning and aesthetically pleasing To-Do app's was a positive step for me, everything is now much more focused and central. I still use other app's for more comprehensive project management, like Backboard for client and logo version control, but using Evernote for basic To-Do's is dead useful.
Giveaway
Over on the other channel, SingleMeasures, I am offering up one year's subscription to Evernote's Premium package. Now is a good time to flip over.