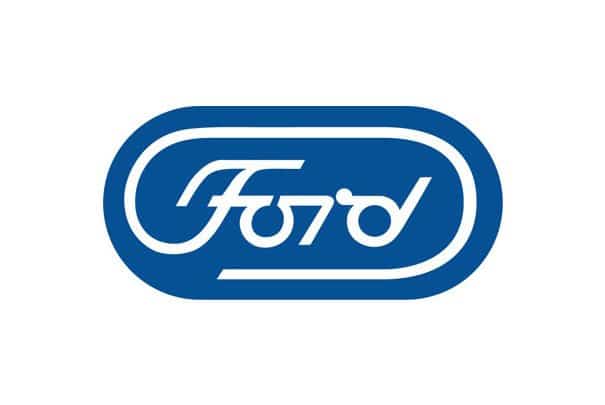 Paul Rands Unused Ford Logo from 1966
For the life of me I can't recall ever seeing this version of Ford's iconic identity, created in 1966  by Paul Rand, but here it is, an alternative Ford Logo, found on DesignHistory.
Except for the few flourishes on the 'F' and 'd', this version of the Ford logo looks super modern, and must have been viewed as totally radical back then. One imagines how the Ford board reacted, one also wonders how they would react now if presented with this design.
It's an interesting snapshot of how iconic designers like Paul Rand did, and could change our perception of what's current and what is 'radical' just by their own interpretation of a company.
Those designery hands wield a lot of power.
---
---
If you like the Logo & Brand Identity Design work I have done in my Portfolio, and Case Studies and Monomarks, and are looking to hire yourself a Highly Talented, and Super Experienced (27 Years), Freelance Logo & Brand Identity Designer, then look no further. Visit Hire Me, and fill in the Design Brief, or just Contact me.
The Logo Smith has Full Business Idemnity Insurance (FCA Regulated).