Do You Have TIGHT NUTS or A RUSTY TOOL? WD 40 Vintage Advert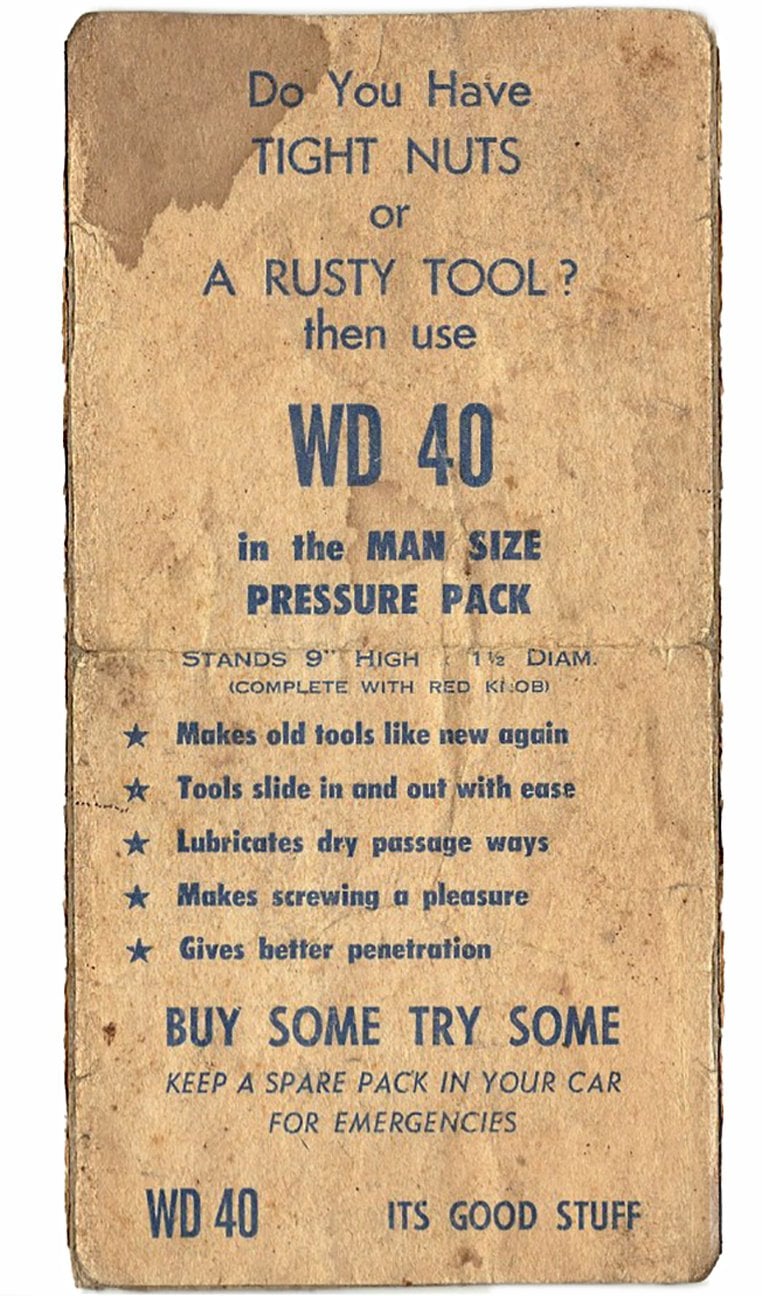 Do You Have TIGHT NUTS or A RUSTY TOOL? WD 40 Vintage Advert
This 'faux'  WD 40 Vintage Advert has just about made my Friday complete, save for some lubing I have planned for later. The innuendo has been masterfully created to work just seemingly with the true facts of what WD 40 can do for you.
Even though it's fake, I still want to believe this is a real advert from the 1960's. It's innuendo at it's most brazen, but oh my my my, so utterly hilarious.
Do You Have TIGHT NUTS or A RUSTY TOOL?

then use WD 40 in the MAN SIZE PRESSURE PACK.

STANDS 9″ HIGH 1 1/2 DIAM. (COMPLETE WITH RED KNOB)

• Makes old tools like new again

• Tools slide in and out with ease

• Lubricates dry passage ways

• Makes screwing a pleasure

• Gives better penetration

BUY SOME TRY SOME. KEEP A SPARE PACK IN YOUR CAR FOR EMERGENCIES.

WD 40 IT'S GOOD STUFF
Similar Posts
Looking to Hire a Logo Designer?