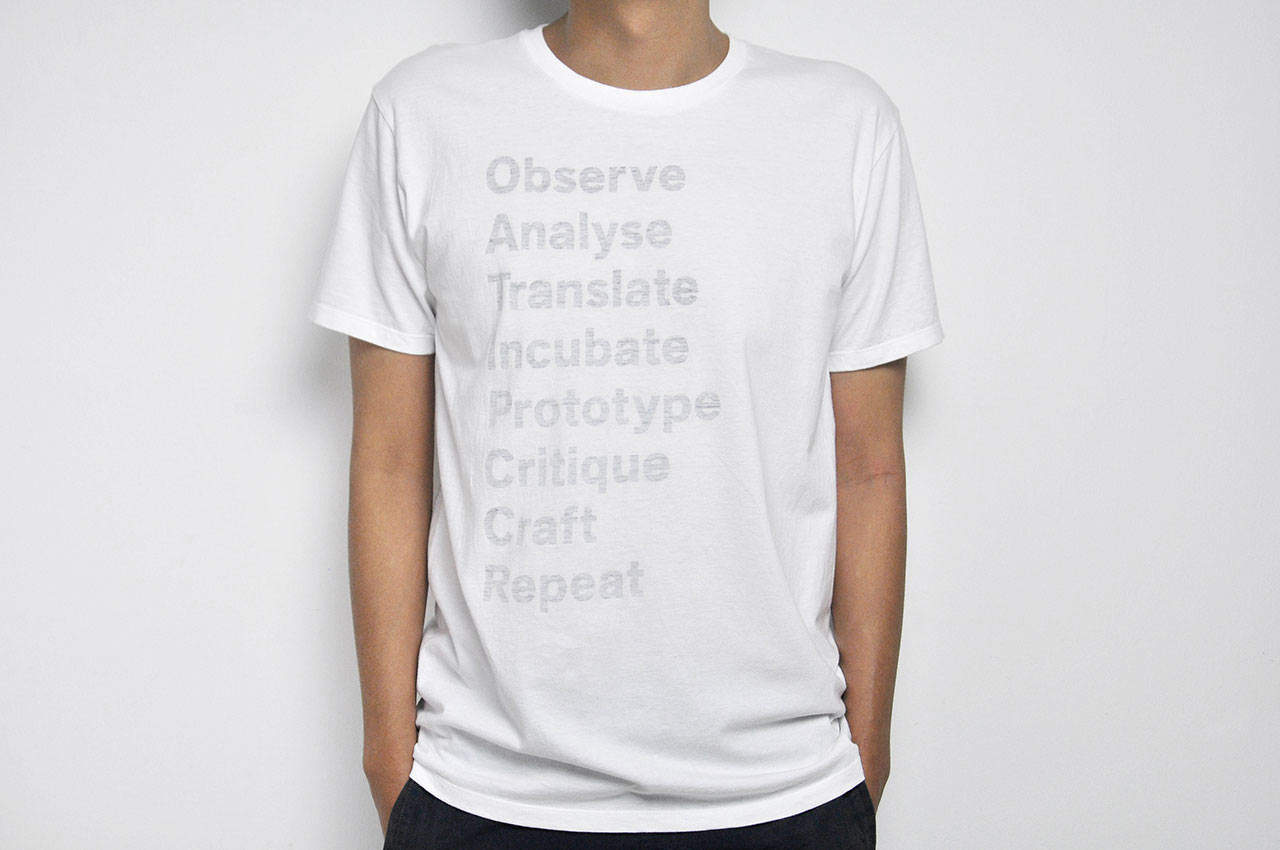 The Art of Design: Graphic Design T-Shirt by Anonymous
Came across this nice little graphic design t-shirt, by Anonymous, when I was looking for new logo designs to include in Logo Stack.
What is particularly nifty: the idea of reverse printing the t-shirt design on the inside, quite novel I thought, and also works well.
Now there is no need to get your Mum to turn inside out to wash… woop.
Anonymous: T"he Art of Design is a special edition T-Shirt series by North East x A Design Film Festival 2014. 7 international designers from Singapore, USA, UK, Germany, Switzerland, Sweden, and Taiwan designed T-shirts based on a creative discipline that they have been assigned.

Anonymous were assigned to design a T-shirt on 'Graphic Design'.

Most people consider graphic design as a superficial "visual" profession — that what a graphic designer does is to choose fonts, colours and create graphics.

We believe that graphic design, when done well, is often invisible and often overlooked is that a graphic designer has many roles. By printing the words on the inner side of the T-shirt, the subtlety and invisibility of graphic design is presented as the words are less visible, until you move closer to it."