Color Leap: Journey through Time to See the Color Palettes of History
Color Leap is one of my favourite all-time colour websites for colour inspiration as it's not just a random collection of pretty colours, but instead each color palette is based on a certain time in history
Color Leap is a handcrafted collection of 180 color palettes that showcase colors used throughout 12 distinct eras in history, covering 4000 years.
Each palette was created by sampling pieces of artwork from the time period. Every color can be copied with a single click and used in your own project.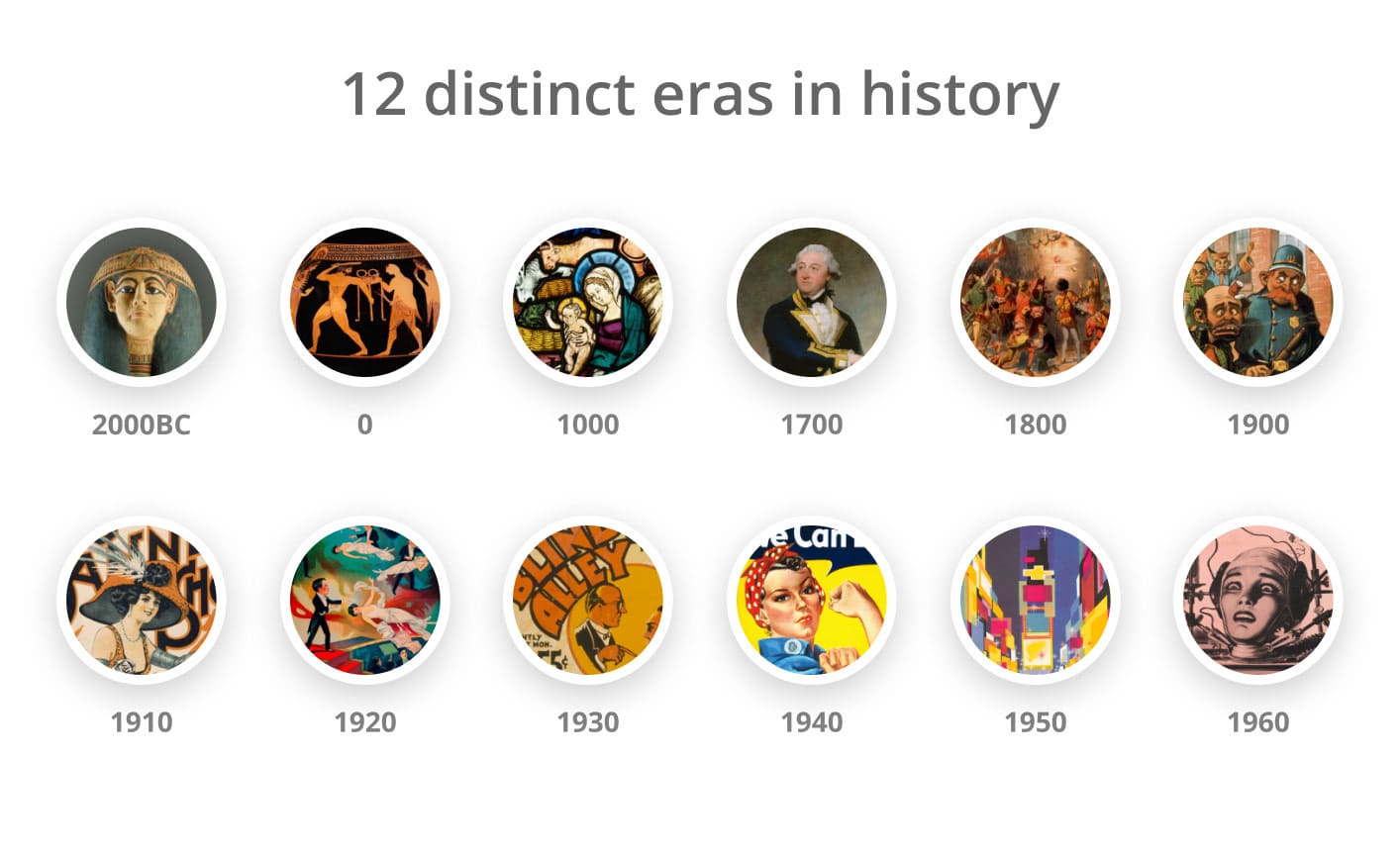 Main Features of Colour Leap
180 historical color palettes, 12 different ages of design history, Save palettes for later use, One-click color copying.
Who Made Color Leap
Brandon Shepherd: @bransshep (Twitter) & Brett Shepherd: @brettsshep (Twitter) Contact them over at contact@thestudiobros.com & www.thestudiobros.com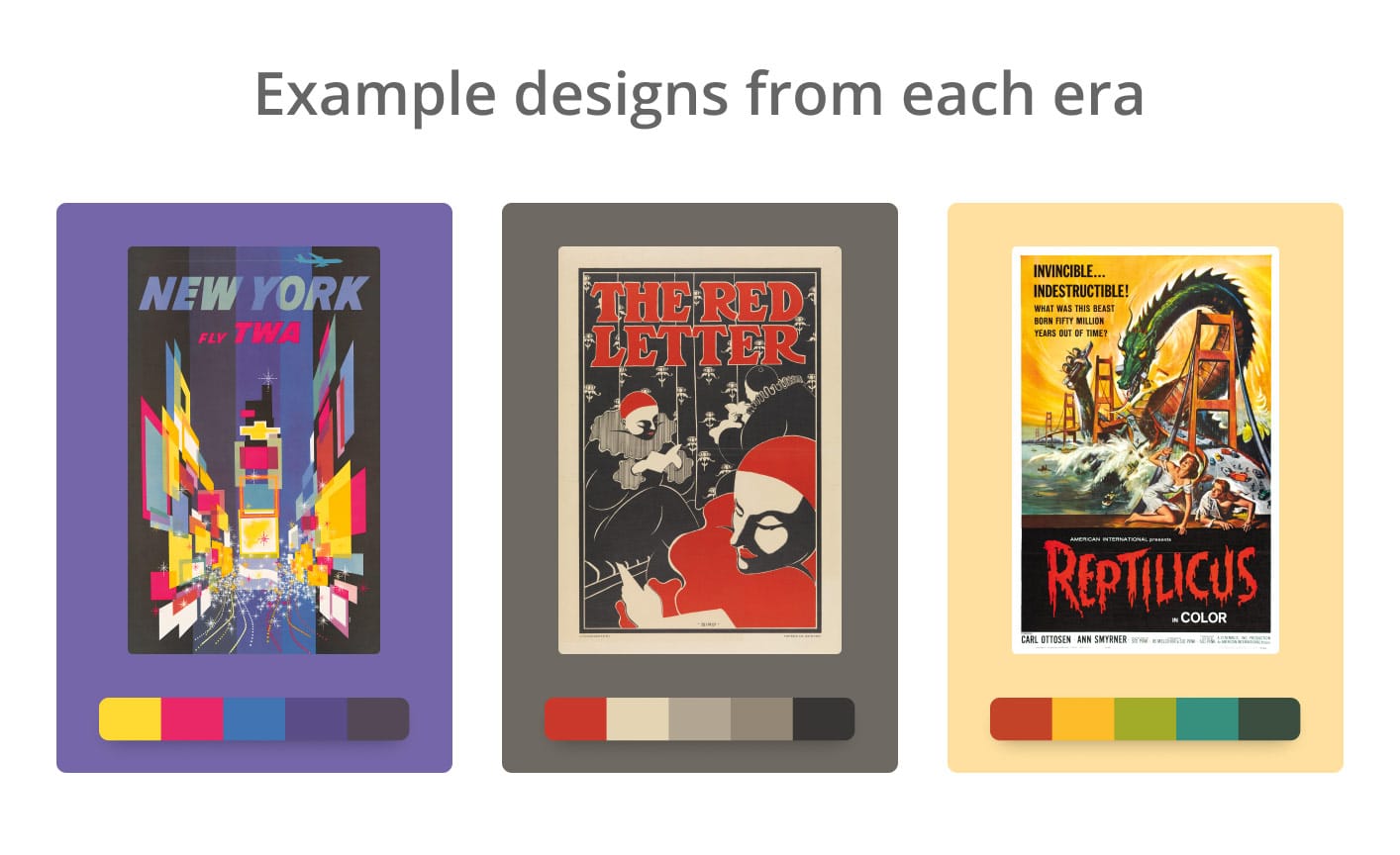 The adverts and posters from the 1900's through to the 1950's are a joy in themselves to view, so being able to then pick up a colour palette from each example and then save it as favourite to use in your own designs.
Much like the previous post by Canva: a massive collection of 100 colour palettes,  you can use the palettes available in Colour Leap to influence your next logo, or graphic design project.
Here's a few examples of images and colours from the 1900's and also the 1950's:
Colours from the 1900's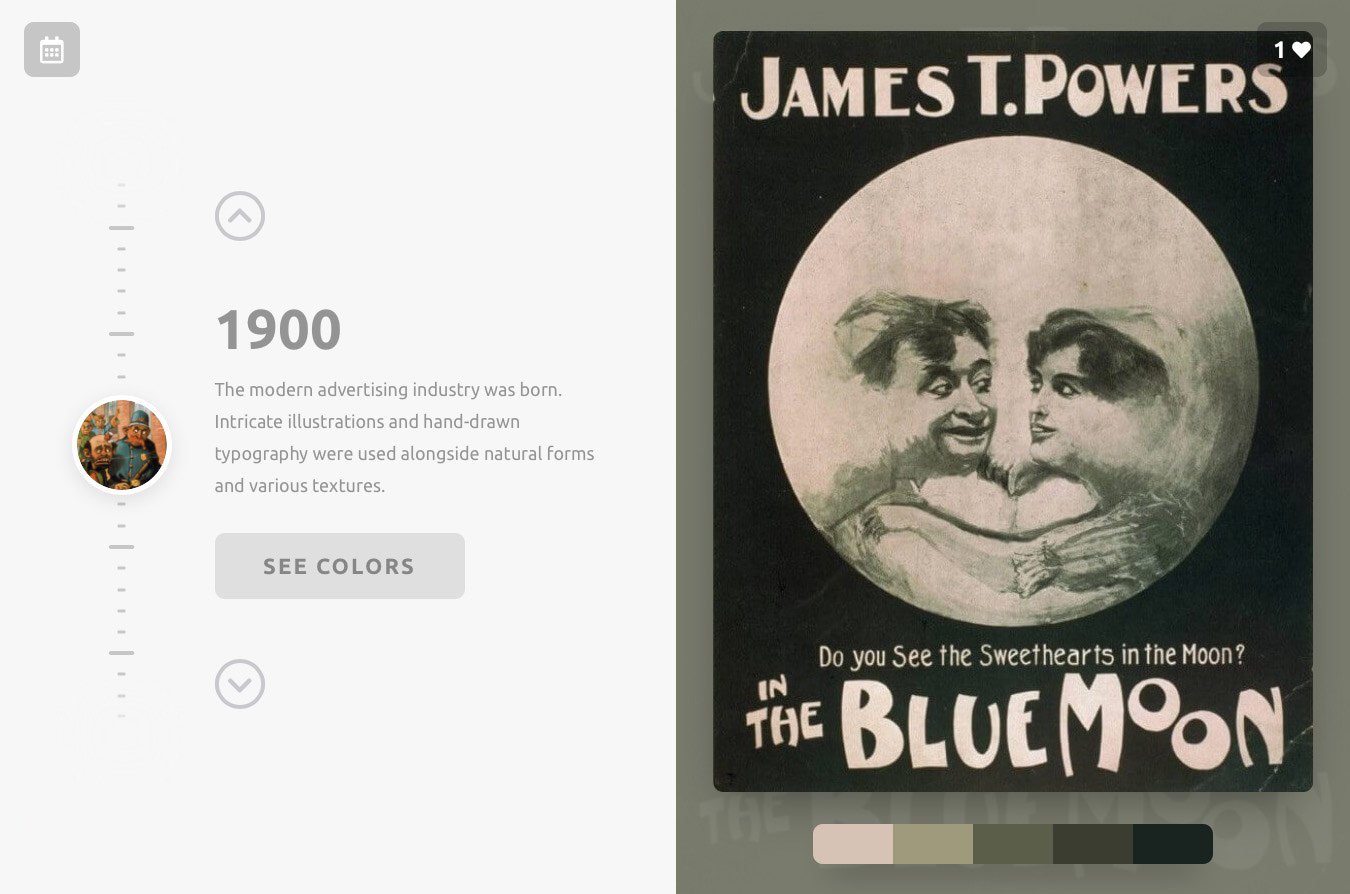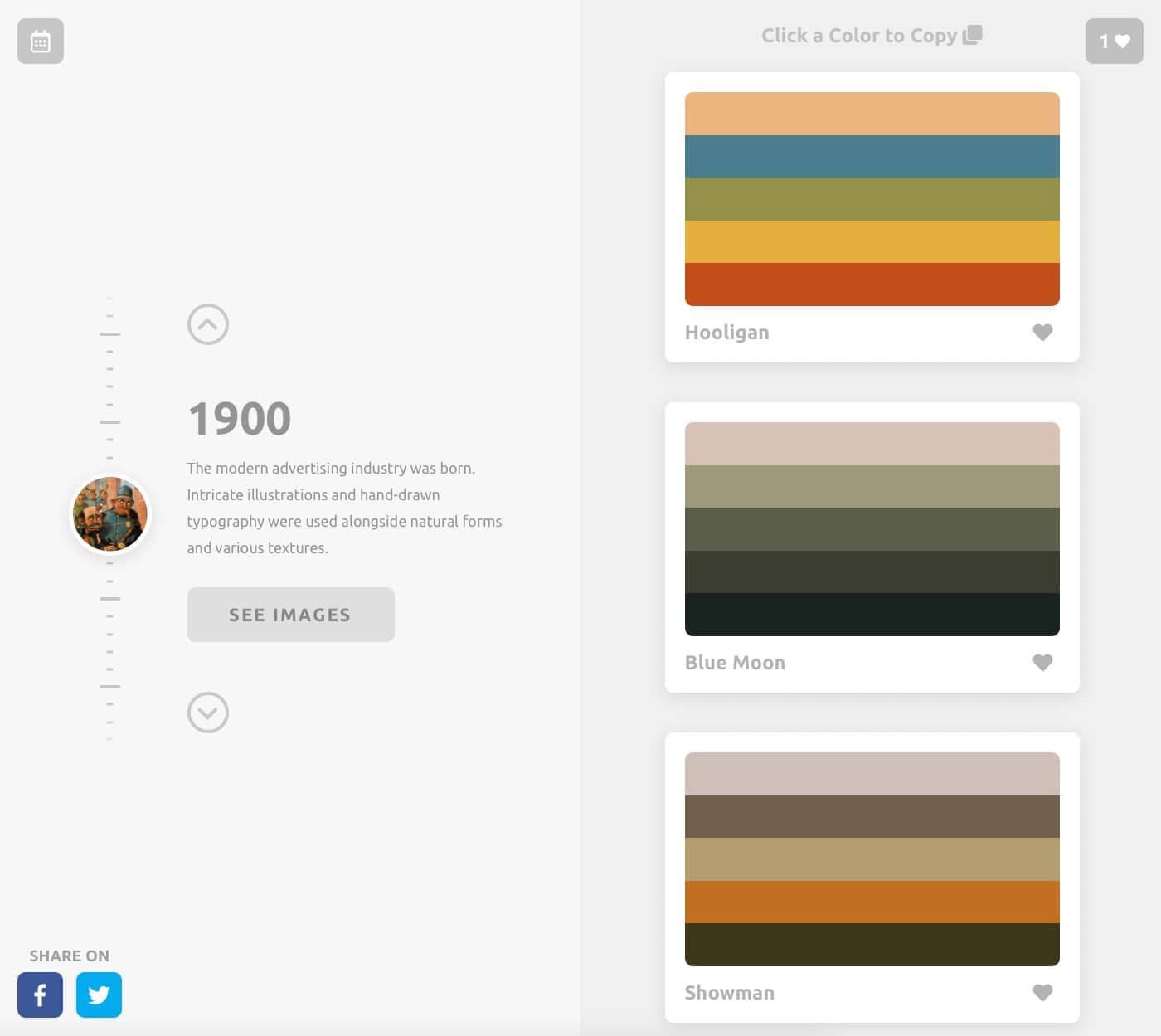 Colours from the 1950's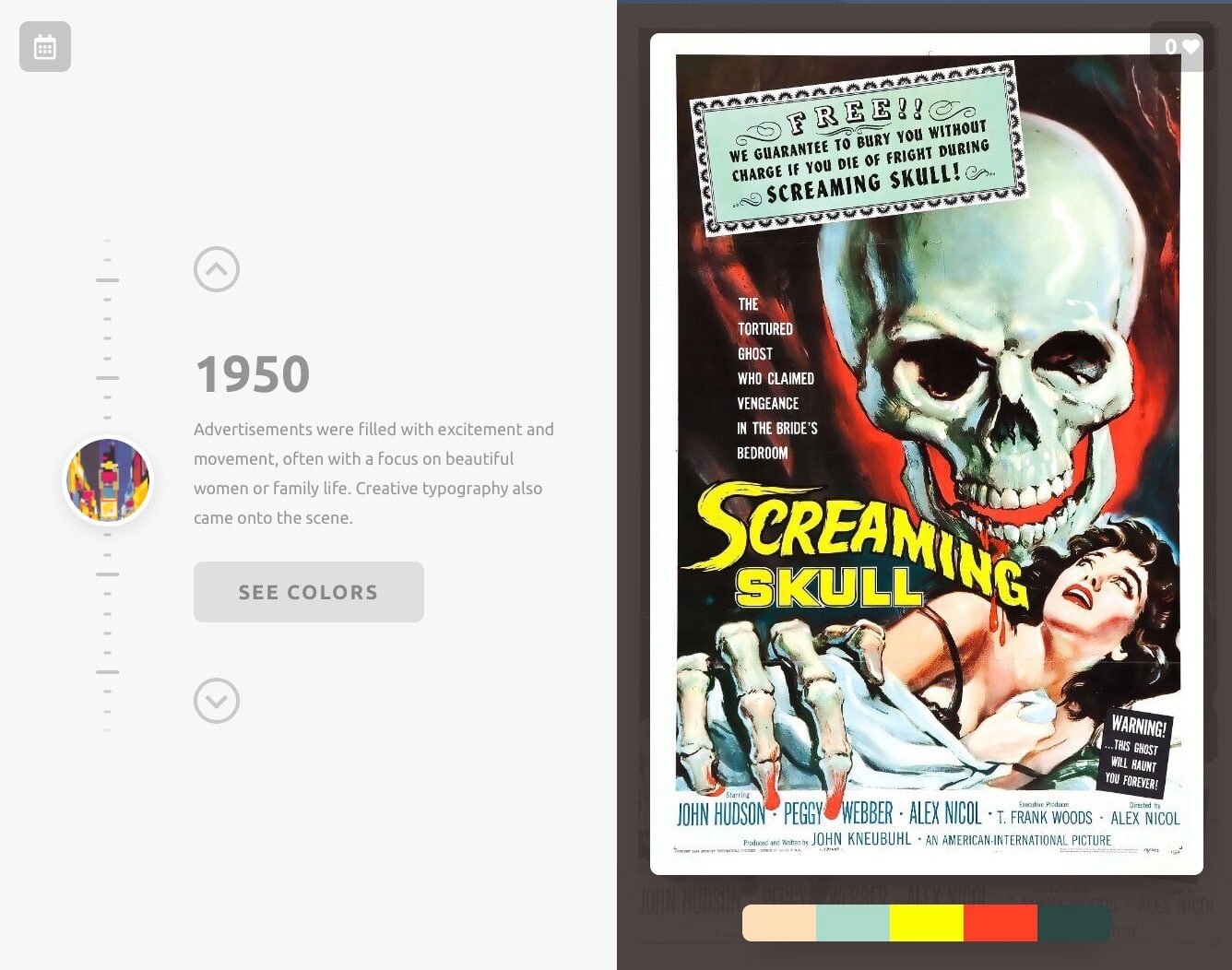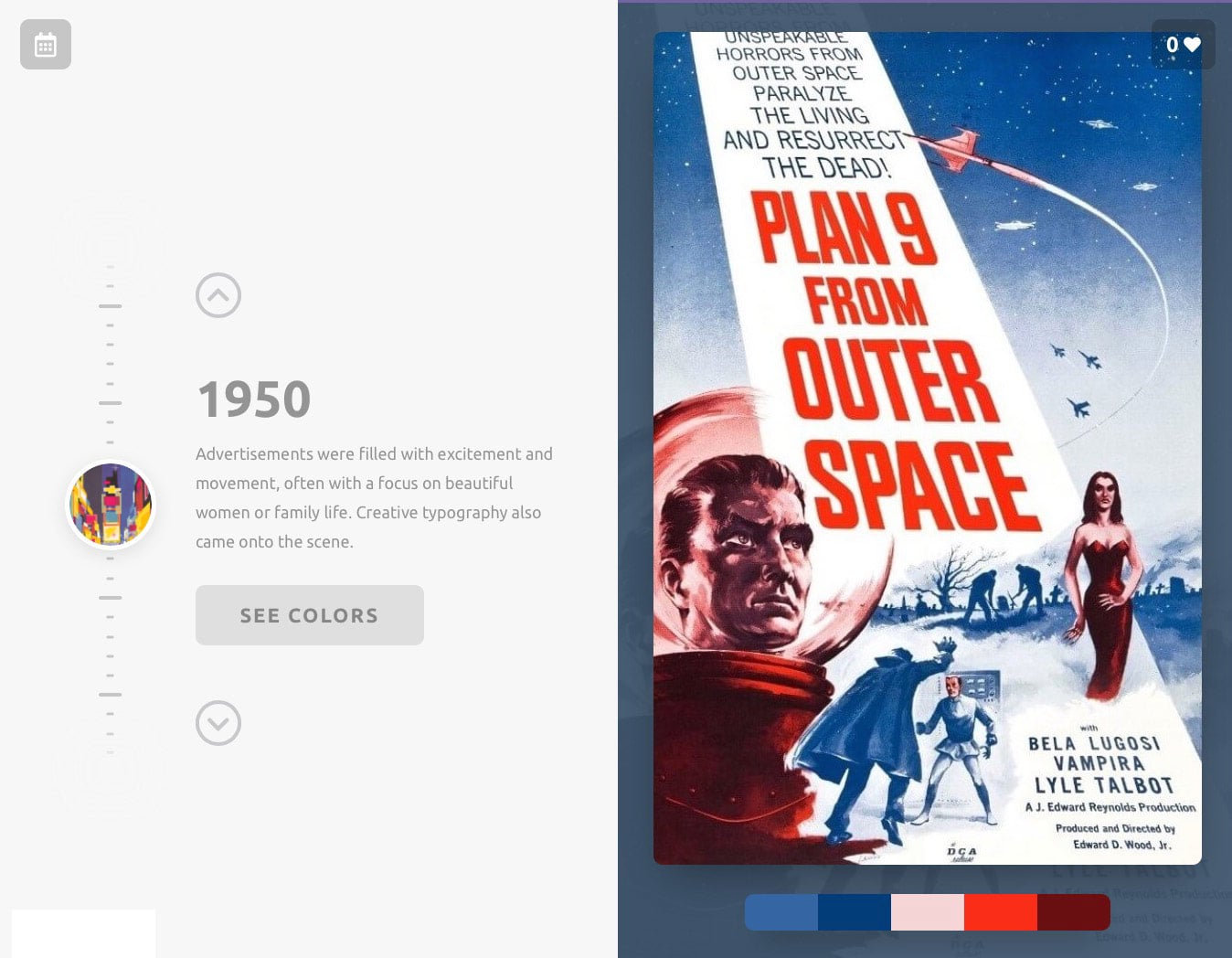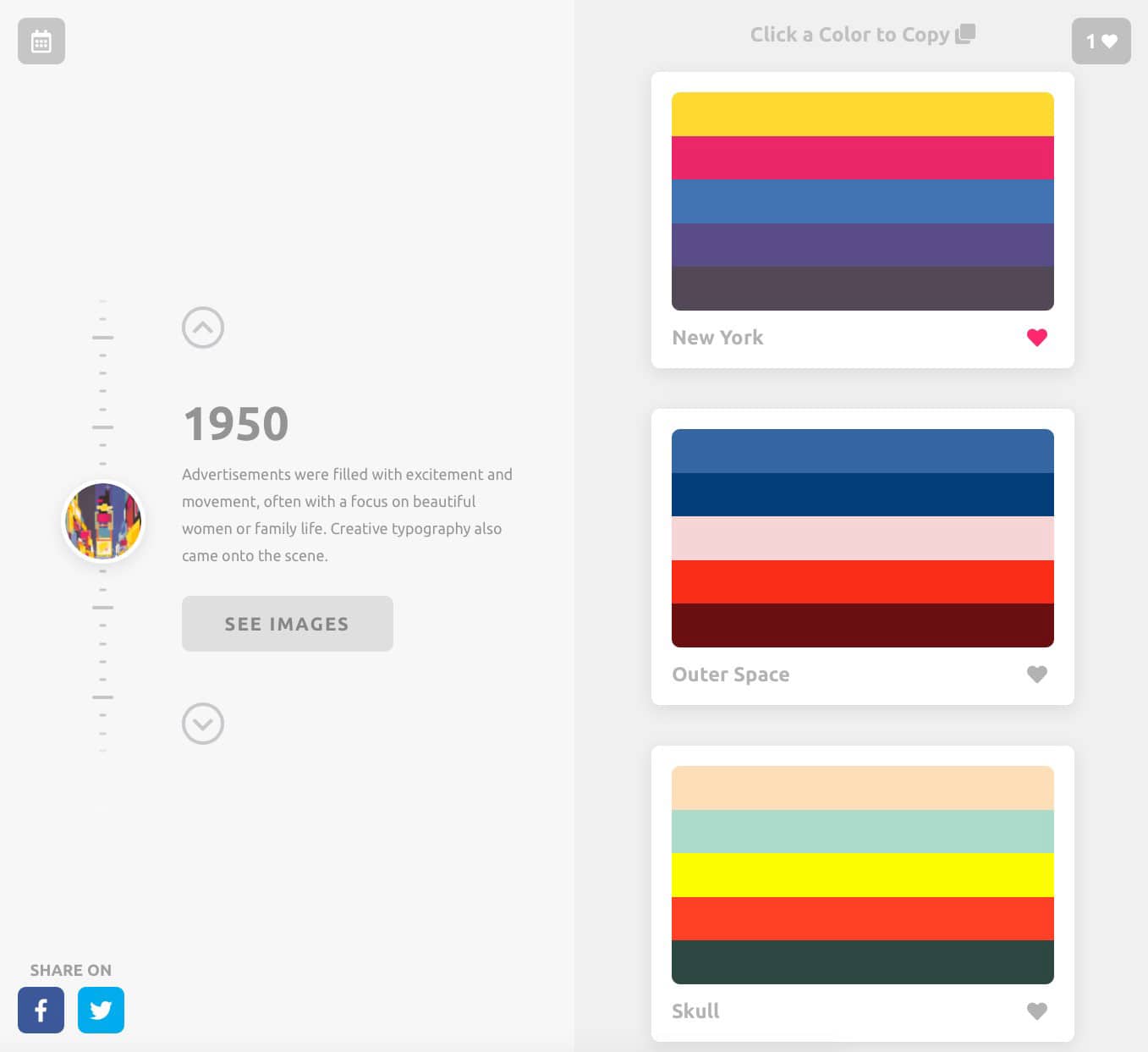 ---
About this Post
Written by:
Graham Smith
:
Date of Publication
First Published on:
2019/09/09
and Updated on:
2019/11/22
Post Categories
Filed In Categories:
Colour, Design Essentials, Inspiration, Poster Design
Post Tagged by
View More Posts by Category
---
---
If you like the Logo & Brand Identity Design work I have done in my Portfolio, and Case Studies and Monomarks, and are looking to hire yourself a Highly Talented, and Super Experienced (28 Years), Freelance Logo & Brand Identity Designer, then look no further. Visit Hire Me, and fill in the Design Brief, or just Contact me.
The Logo Smith has Full Business Idemnity Insurance (FCA Regulated).