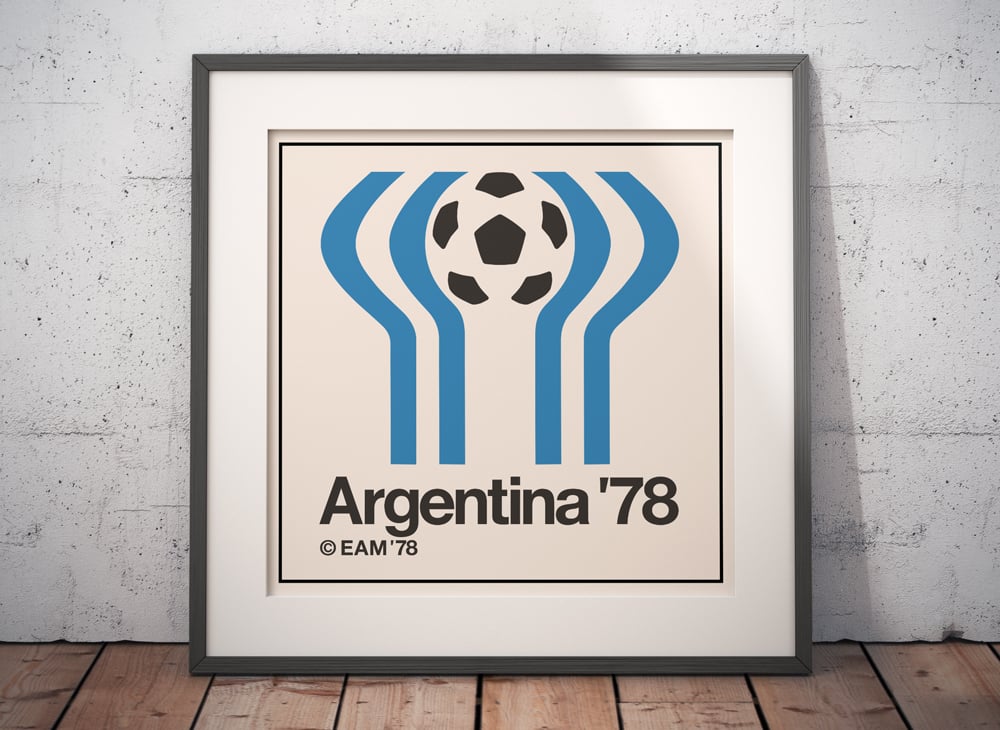 Argentina 1978 World Cup Logo Design – Recreated for Download
I absolutely love this style of design used for the Argentina 1978 World Cup Logo: simple, clean, strong, bold and Helvetica; not to mention I am a real fan of that hue of blue.
Like how this example of the logo (below; view on Flickr) looks with the ever so slightly rounded edges and corners of the type; it's that authentic 'used' look and feel that only period design, production, typesetting and reproduction can impart.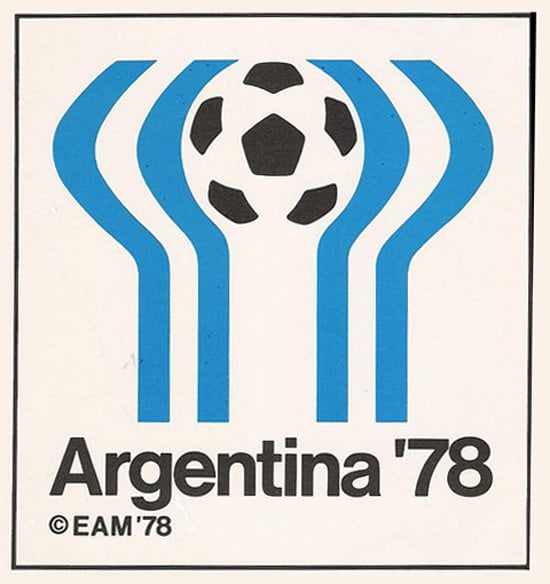 Variations of the World Cup Logo
There are a few versions of the Argentina 1978 World Cup Logo floating around, namely the corners of the black patches on the ball differ from logo-to-logo; some are sharp (as image below), and some are more curved and rounded (original image above).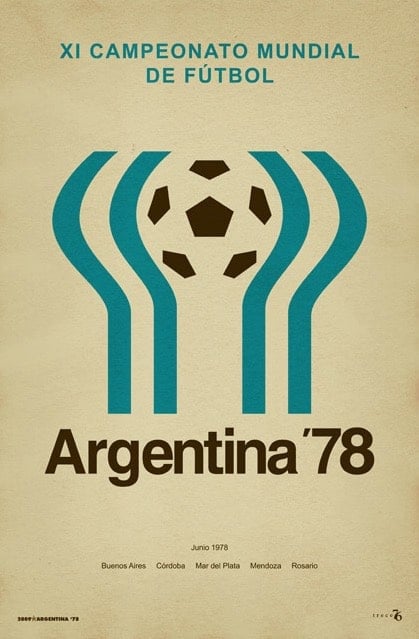 Not sure why this would be, possibly just different people/places creating the various bits of World Cup merchandise, and without any proper asset management, quite easy to just use 'that one floating around'.
You can see both versions of the logo on Google, used for things like: stamps, match posters and programs, etc.
There are also other versions of the Argentina 1978 World Cup Logo from the 2 in this post, but these are clearly 'other' recreations: different font used, differing placements of the ball, even different countries creating their own version for postage stamps, etc.
So hard to say which version is the official official version, but I'm sticking to this 'softer' version for the purposes of the vector recreation.
The images in this post showing the framed mock-up's are of the recreated version of the Argentina 1978 World Cup Logo, not the photographic original.
---
Original Argentina 1978 World Cup Logo & the Recreated Vector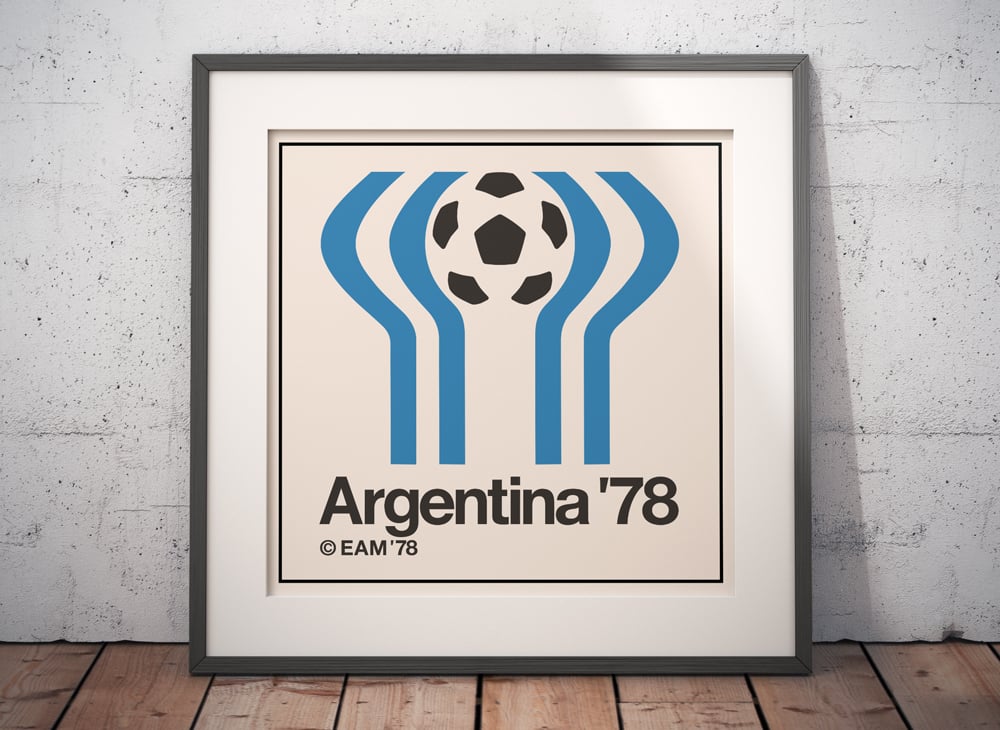 Download Recreated Argentina 1978 World Cup Logo Design
So regarding the recreation, I for the curved & rounded version of the logo for the recreation, as I think it just looks more natural, and less jarring.
You can download the SVG file, and/or drag the following SVG file to your desktop then drag-drop onto your vector app icon of choice.
If you double-click the SVG file it'll likely try and open up a text editor rather than your vector app.
Some Additional Argentina 1978 World Cup Images
Gold Bordered Pin/Badge
Really do love this Pin, probably one of the nicest implications of the logo I've seen, love the gold borders which really set it off, also just how the styling of the typography works perfect. Real nice.
The Official Ball of the Finals; the Adidas Tango
Gaucho the Mascot
Souvenir sheet, issued in 1978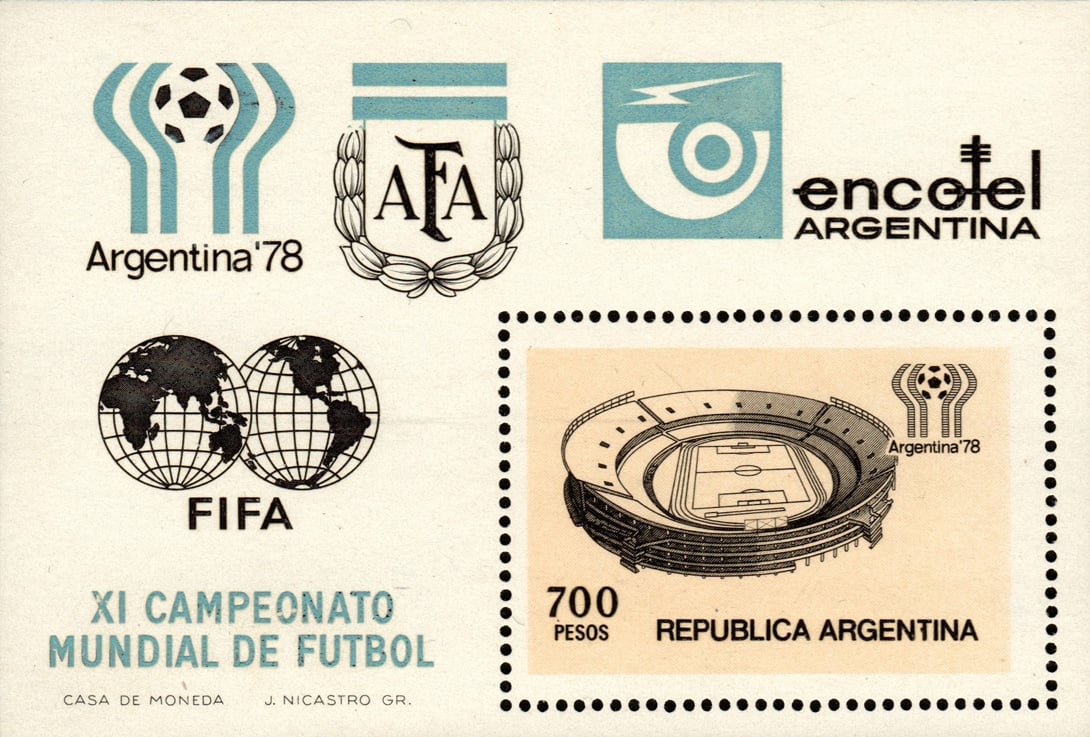 XI Campeonato Mundial de Futbol, Junio 1978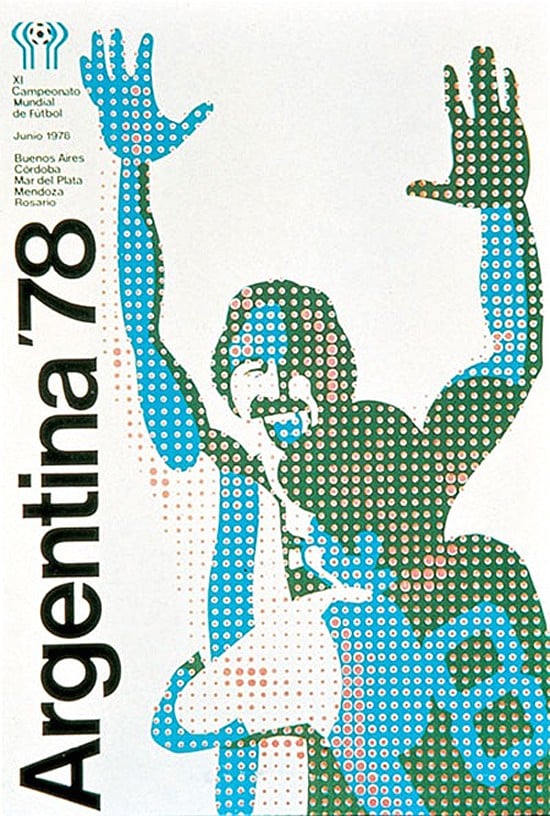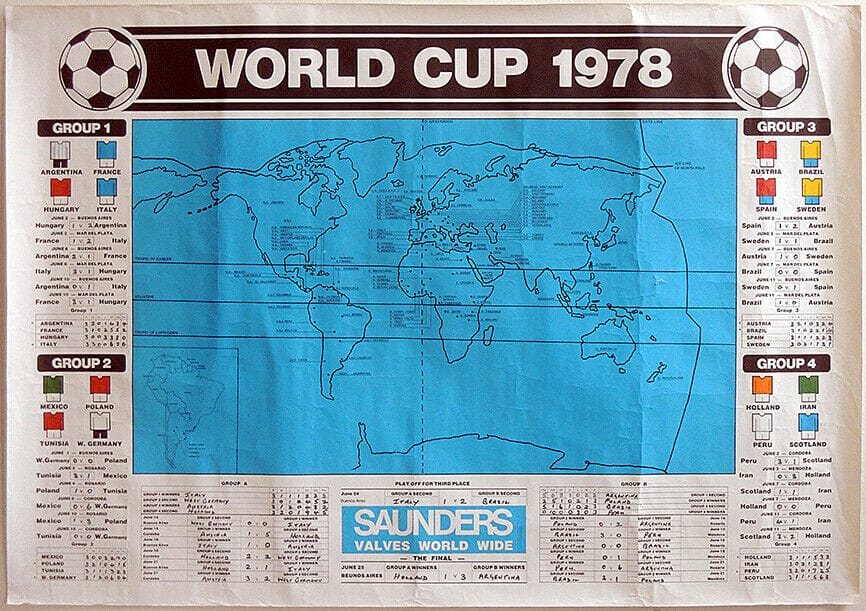 Snippet from Voices of East Anglia:
Voices of East Anglia: "The [Argentinian 1978 World Cup] final was between the Netherlands, who were beaten finalists in 74, and the hosts Argentina, who eased through beating Peru 6-0, which is still the subject of a few rumours about political deals between the two countries. The final itself was a strange affair too. Argentina for some reason delayed coming onto the pitch, some say to whip up the home crowd.

They then proceeded to complain about a plaster cast on one of the Dutch players arms, delaying even more. Once the game kicked off in a sea of ticker tape, it was quite a decent game, but after 90 minutes it stood at 1-1. Argentina found an extra gear in extra time, and run out 3-1 winners, hero Mario Kempes scoring two."