POST UPDATE
Finally found out who composed this marvellous piece, and it was Bob Partridge from Viscosity Sound, in Los Angeles. Thanks to Porter Partridge for the info!

http://www.youtube.com/watch?v=WZr9vVXpAgM
JFK AND THE MUTANT CONSPIRACY — Half a century ago, Magneto was implicated in the mutant plot to assassinate President John F. Kennedy. The events of that fateful day in November have been a point of contention between humans and the mutants ever since.
This has totally made my week: finding the full-length soundtrack to the amazing viral website, "The Bent Bullet—X Men:Days of Future Past."
I can't honestly tell you how many times I have had the website version of this musical score playing whilst working. It's so hauntingly beautiful, and I've not even come close to getting tired of it.
Then Luke Turner, just a few moments ago, tweeted me a link to the YouTube video with the full length score on it.
An absolute delight!
Still unsure to it's origins, name etc, so I do hope someone soon can provide a name so credit can be given. It's well deserved!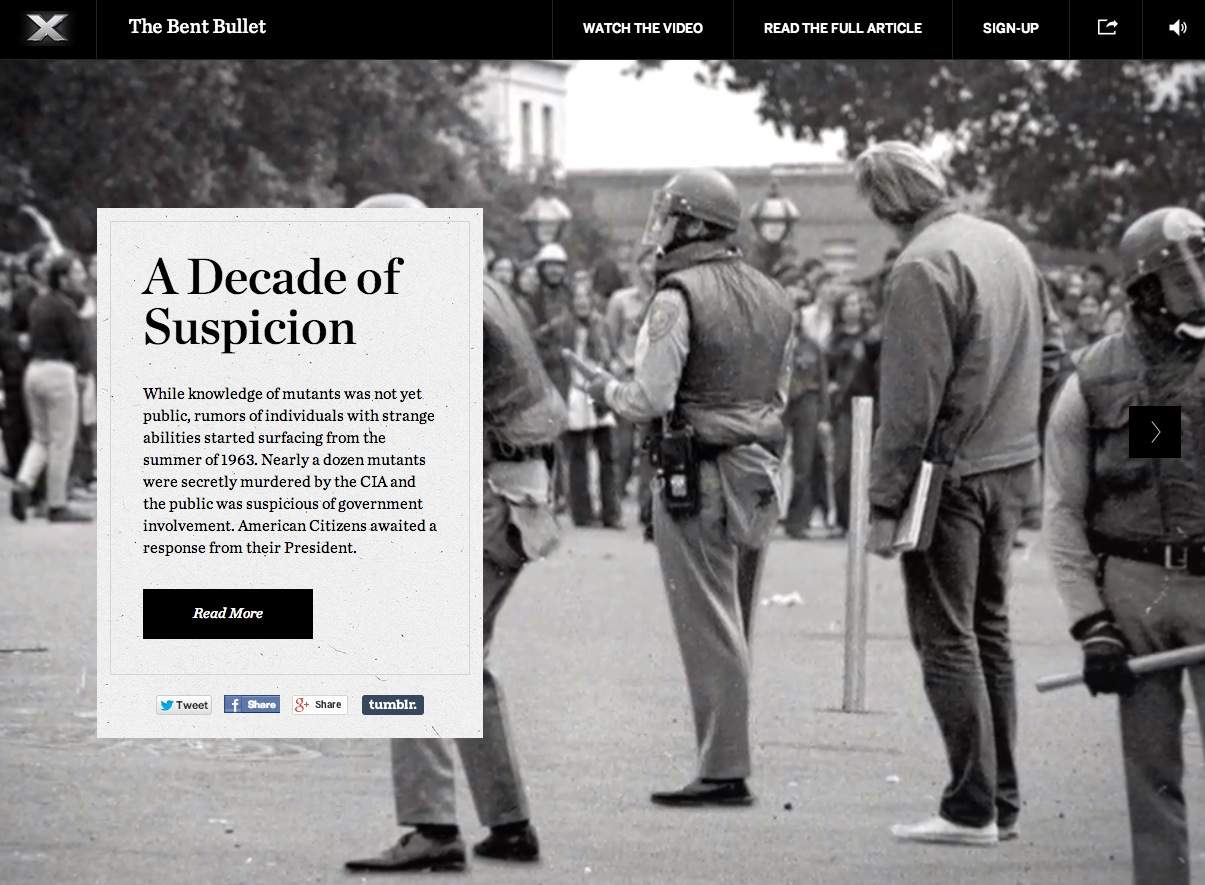 While knowledge of mutants was not yet public, rumors of individuals with strange abilities started surfacing from the summer of 1963. Nearly a dozen mutants were secretly murdered by the CIA and the public was suspicious of government involvement. American Citizens awaited a response from their President.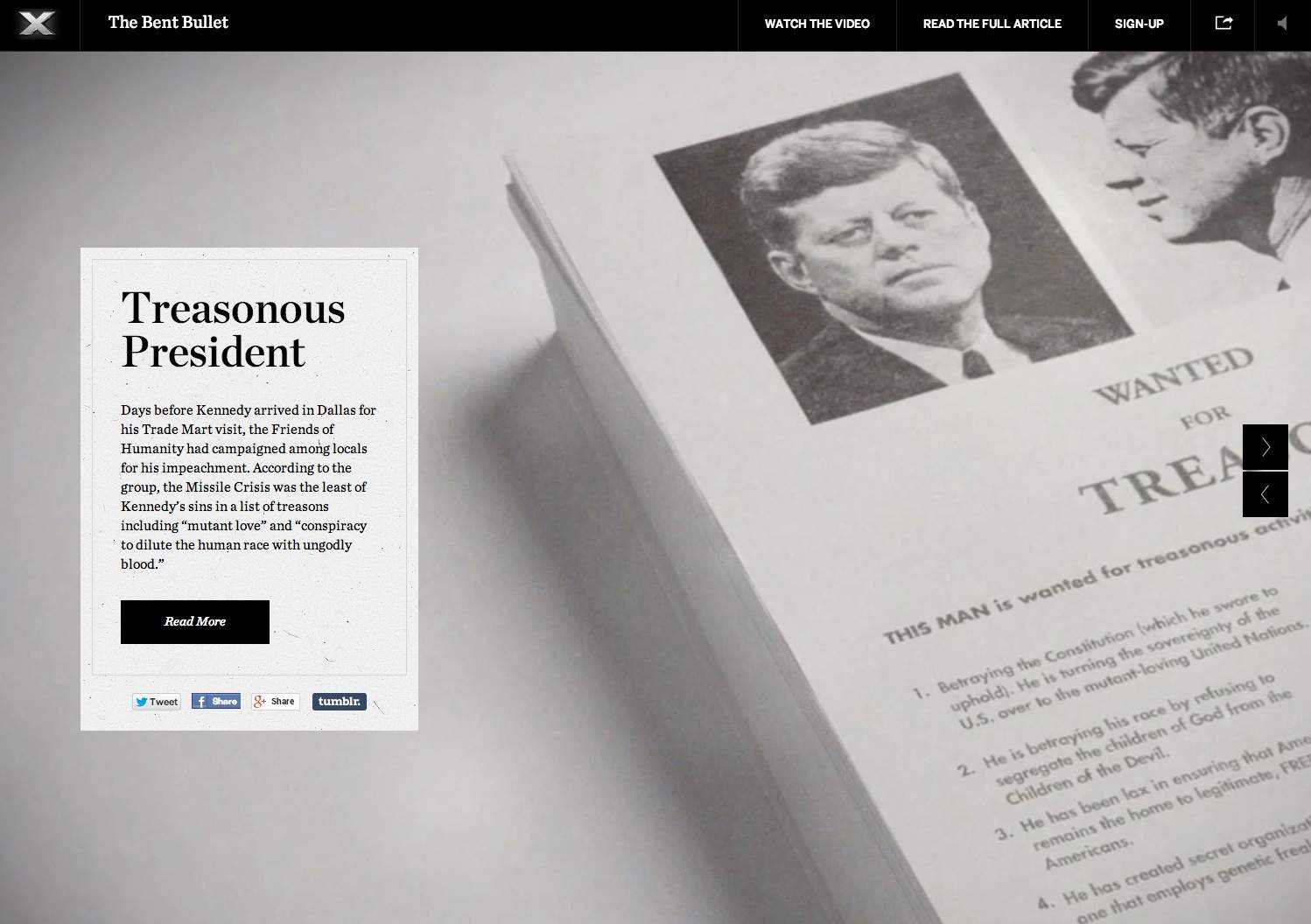 Days before Kennedy arrived in Dallas for his Trade Mart visit, the Friends of Humanity had campaigned among locals for his impeachment. According to the group, the Missile Crisis was the least of Kennedy's sins in a list of treasons including "mutant love" and "conspiracy to dilute the human race with ungodly blood."