Pure Storage: Enterprise Data Flash Storage Company
Project Scope: Logo Mark Design, created under Extensive NDA, and minimal Brief.
---
The Pure Storage logo, designed by The Logo Smith, has been one of the most prestigious projects that I've had the pleasure to have worked on.
Even though I designed the Pure Storage logo back in late 2010, it continues to stand the relative test of time, at least when we're talking about start-up logo designs within the technological industry.
Pure Storage still use this original 'Pure P' logo mark to this day, even though the overall brand identity has been expanded upon by The Signal Company,  during the course of 2017.  Even though the Pure Storage brand has been updated, and expanded by The Signal Company, there was seen to be no need to change the 'Pure P' logo mark in any way, and that is a real real thrill for me:
The following photographs show the Pure Storage logo in use: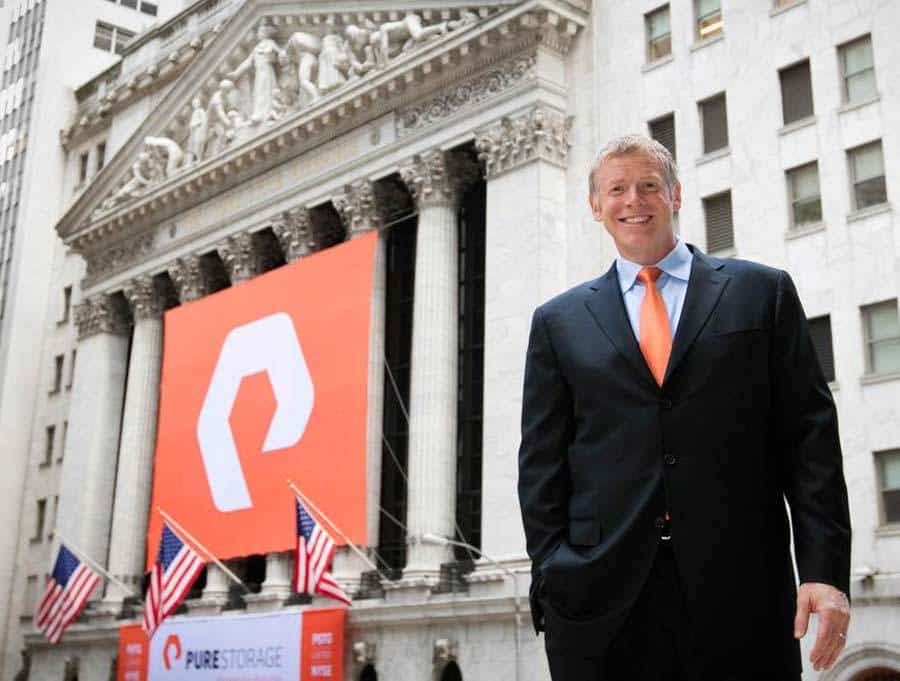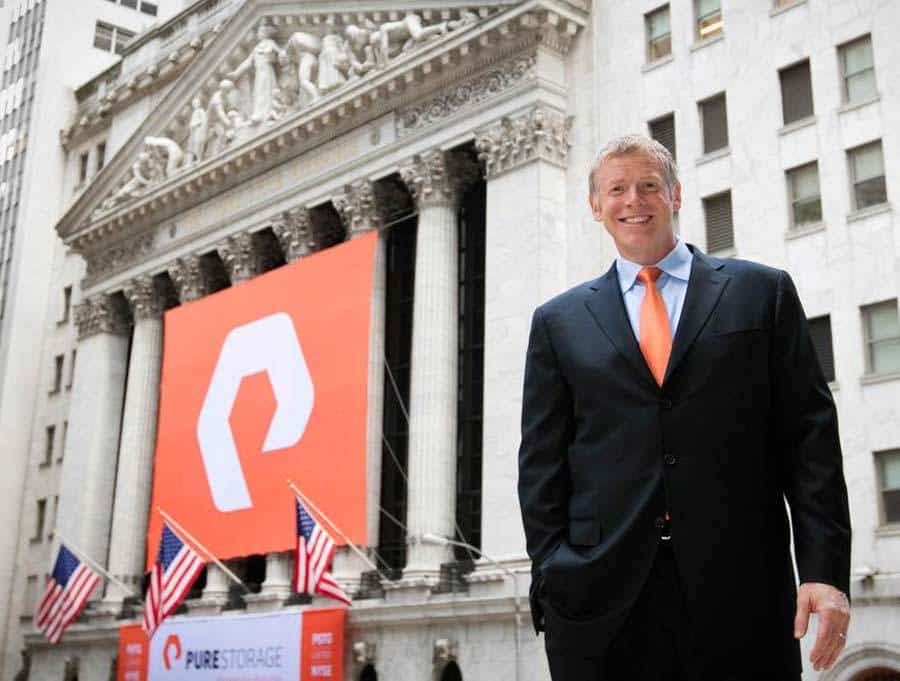 #UnfairAdvantage
---
Pure Storage are rapidly becoming one of the major forces in the Flash storage arena, and to emphasise this fact: Pure Storage now provide substantial Flash hardware, to help the Mercedes-AMG F1 team, @MercedesAMGF1.
Branded as Pure Pit Wall, with hastag #UnfairAdvantage, they provide substantial Formula 1: stat's, fact's, photographs, driver interviews, via some very funky visuals.
You can see the Pure Storage dedicated website at PurePitWall.com, and the Twitter account https://twitter.com/@PurePitWall
Designing the Pure Storage Logo
---
The idea stems from the wonderful busy bee: specifically, the pure aspect of the honey,  that the bee produces, and stores in the hives.
Doing a quick mind-map made me realize there is quite a lot in common between bees & pure honey, and the flash arrays made by Pure Storage: the development of the intricate hive network, the characteristics of the actual bee: organized & reliable work horses, fast and efficient.
The Pure Storage logo mark, therefore, captures the initial P, in a shape that encompasses all of the above associations."
---
Below: A simple Mind Map that showed the path I took from seeing a jar of Pure Honey, that ulimately lead me to the final design. Also a snippet of a quick logo design sketch of my proposed idea, from the Mind Map, that ended up clinching the deal.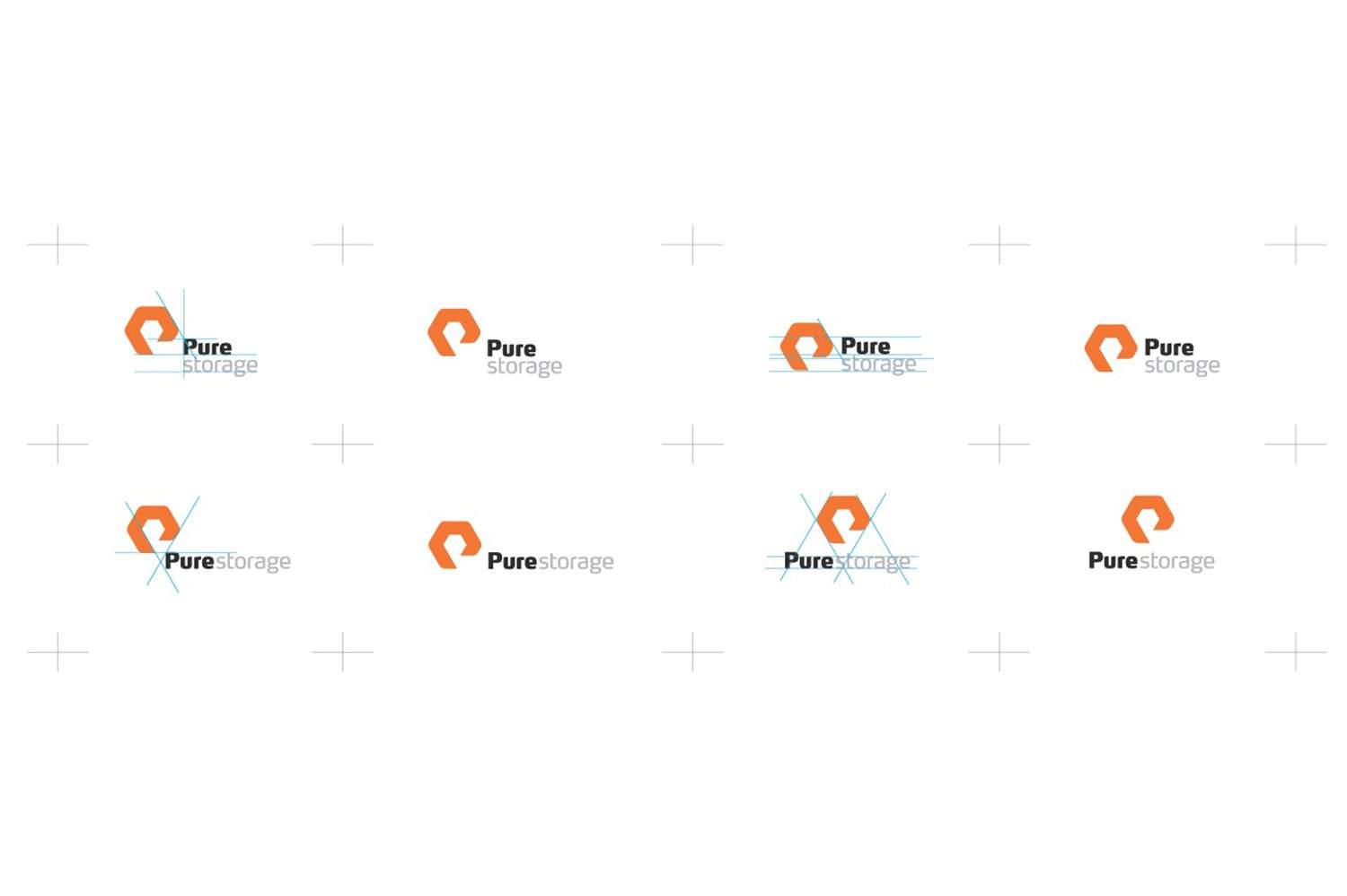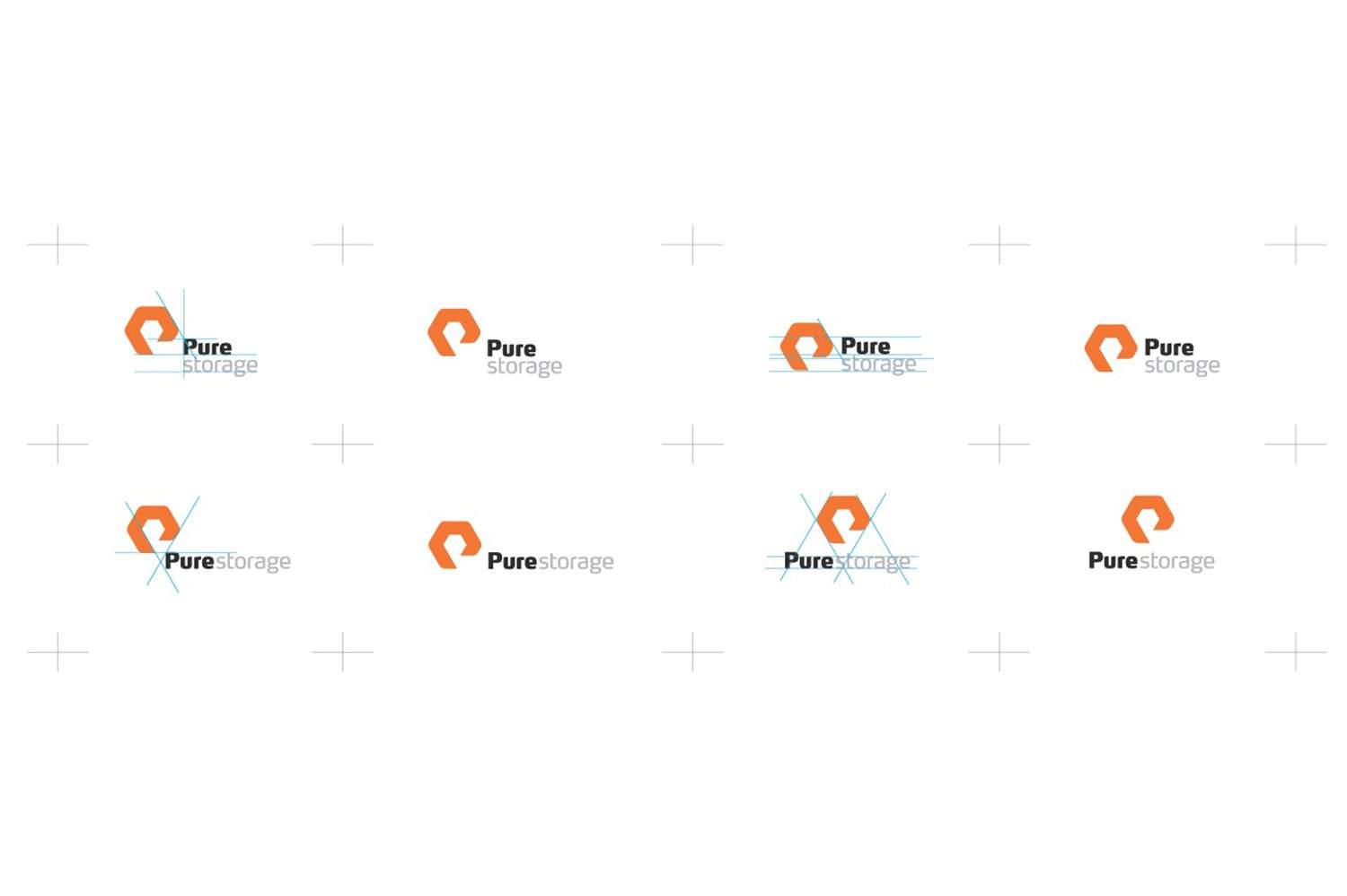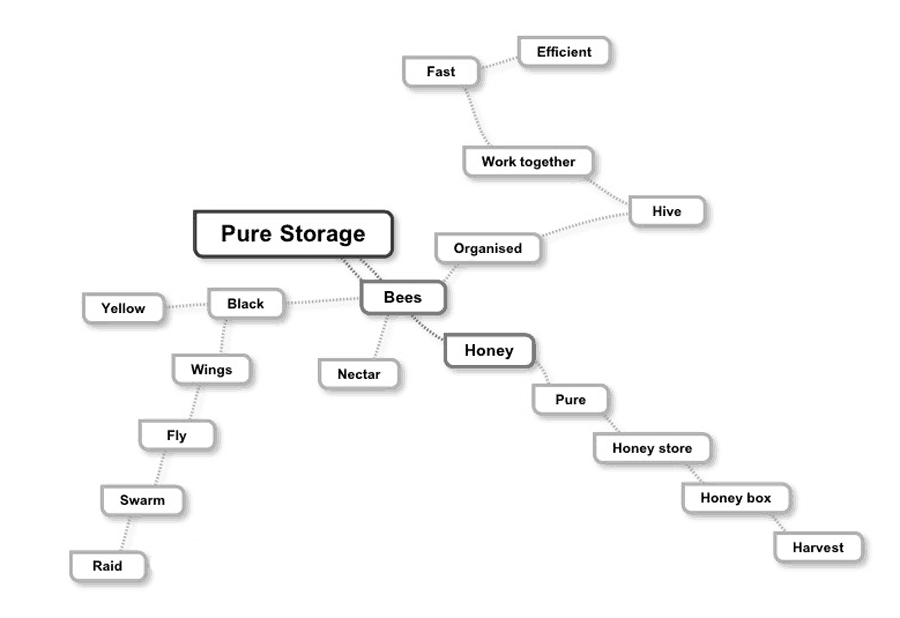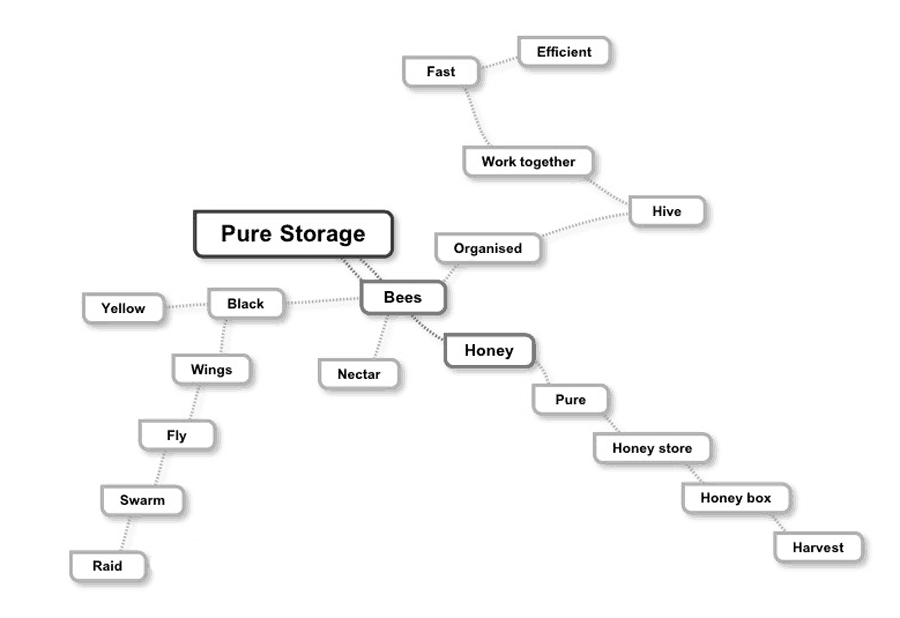 Client Testimonial from Pure Storage
---
Matt Kixmoeller, hired Graham as a Graphic/Web Designer in 2010.
"I hired Graham to drive our identity design at Pure Storage. Despite his remote location (in the UK vs. us in the US), Graham felt like part of the team and really wanted to understand our company and value so that he could drive an identity for us that was reflective of that and differentiated in the market.
I'd say we were a challenging project for Graham.
We hired Graham after a failed project with another designer, and had high expectations for this project and many opinions on our side to bring to ground.
Graham stuck with the process through many rounds of iteration until he had that "flash of brilliance" moment (you can read about this on his blog: Pure Storage Logo Overview), and once we had the right logo everyone was instantly on-board.
Our identity has proven over the past year to be a real asset for Pure Strorage, and has been something that we've feature everywhere from web usage to in physical 3D form on our actual hardware product.
I would whole-heartedly recommend Graham for any logo and brand identity project, that your organization is considering."  Matt Kixmoeller - August 17, 2011
If you like the logo design work I've done for Pure Storage, also like my Portfolio, and also the Monomarks immediately above, and are looking to hire yourself a highly talented, and very experienced (25 Years), Logo and Brand Identity Designer, then look no further.
Just visit my Hire Me page, and fill in the short Design Brief. Or, just reach out to me via my even shorter Contact Form.