Symbolikon – Library of Ethno Esoteric Symbols for Creatives on Kickstarter
Symbolikon is an Extended Visual Library of 650+ EthnoGraphic Symbols categorized with Meanings. Carefully Redesigned in a consistent and modern style, and is currently being funded on Kickstarter.
The Symbolikon Digital Encyclopedia, was created by the Rome-based visual designer Michela Graziani, who spent three years researching more than 650 symbols that will hopefully (if fully funded on Kickstarter) appear on a digital website, and the printed poster.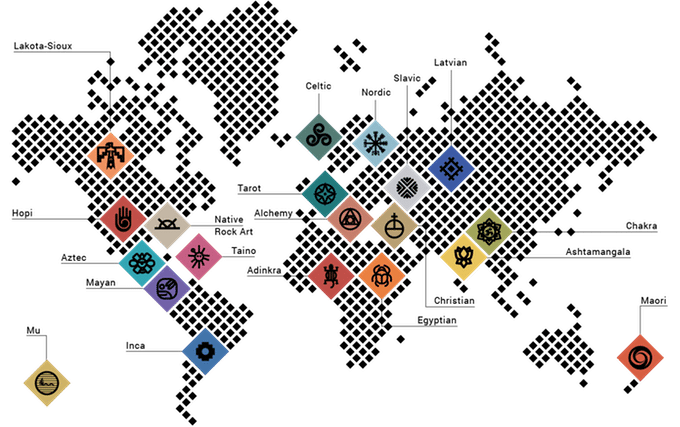 What is Symbolikon project?
Michela Graziani: Before I made Symbolikon, I couldn't find a comprehensive library of symbols throughout ages and cultures, a library that could give me an organic vision of symbology both in term of meanings and graphic signs.
 In addition graphic symbols were a chaotic jumble of different graphic styles and qualities coming from different sources and none offered a vector version of symbols. Anthropographic studies are too much wordy and complex for not experts.

Then the idea popped into my head "Transform human symbols in modern and usable icons" – standardized, simple, beautiful – and vectorized. And so over the course of the last year I focused myself in researching and designing these 650 unique glyphs to share with you – graphic designers, artists, tattoo artists, fashion designers, ceremonial magicians, activists, and aesthetes and symbol-lovers of all kinds.
Categories of Symbols Available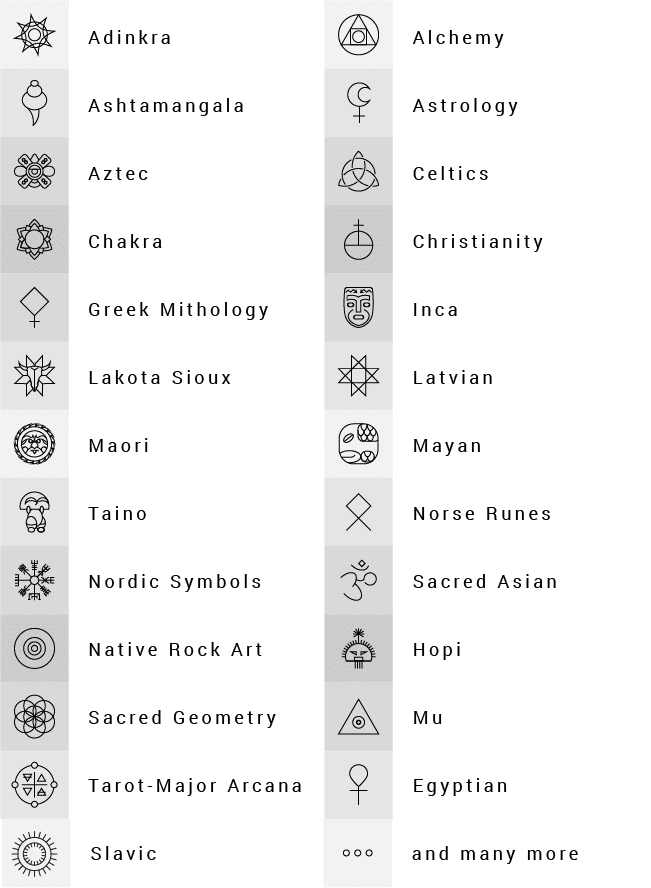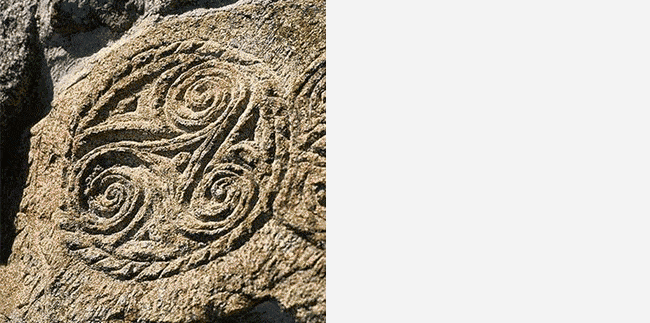 Support and Fund Symbolikon on Kickstarter before 20th August
---
About this Post
Written by:
Graham Smith
:
Date of Publication
First Published on:
2019/07/30
and Updated on:
2019/11/22
Post Categories
Filed In Categories:
Design Essentials, Designer Spotlight, Poster Design
Post Tagged by
View More Posts by Category
---
---
If you like the Logo & Brand Identity Design work I have done in my Portfolio, and Case Studies and Monomarks, and are looking to hire yourself a Highly Talented, and Super Experienced (28 Years), Freelance Logo & Brand Identity Designer, then look no further. Visit Hire Me, and fill in the Design Brief, or just Contact me.
The Logo Smith has Full Business Idemnity Insurance (FCA Regulated).