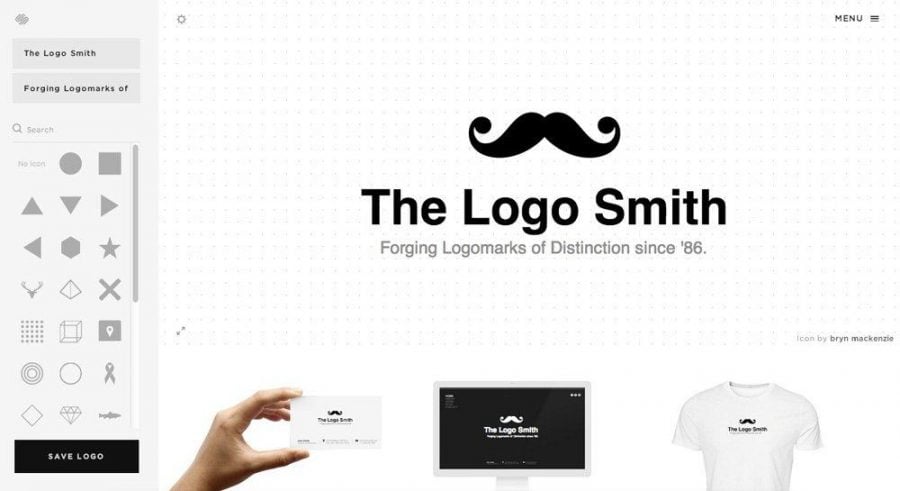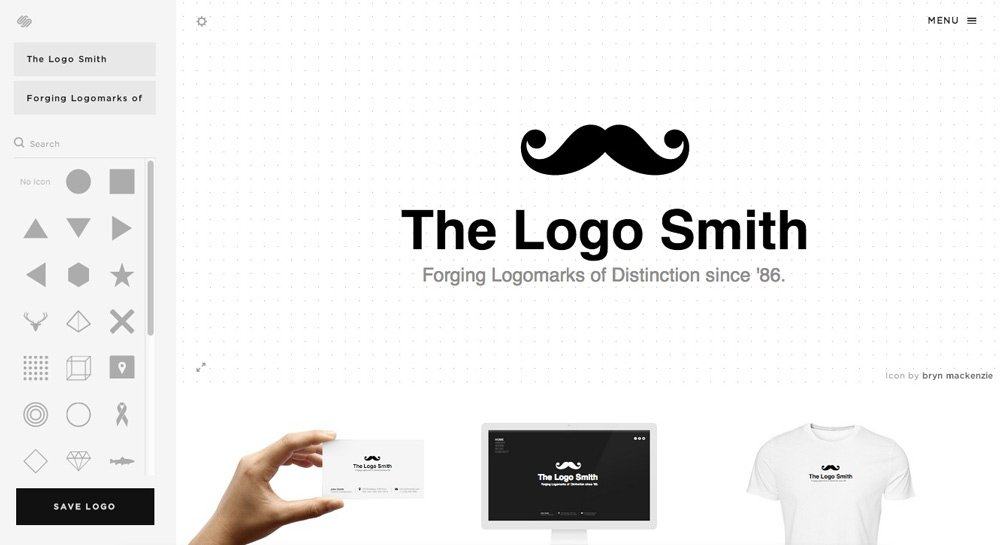 I really have been a little taken aback (in a good way) by the number of people asking me for my opinion on: The Squarespace Logo Design Machine, so here's my tepid reply.
As you can see, my The Logo Smith logo came out really well when having tasked The Squarespace Logo Design Machine to assist me with this little experiment: to update my own logo and identity.
The 'moustache' icon, designed by Bryn Mackenzie, is such a perfect fit for the 'distinction' part of my tag-line, and it goes without saying I used Helvetica—shame only Bold or Regular, as I used Helvetica Black, but no biggy—so for me, I'm completely thrilled to bits with the result: Squarespace Logo has transformed my logo.
I didn't even have to pay the $10 as I simply downloaded the watermarked version (I'll donate $10 to a dog shelter), and screen-grabbed the images you see here. Not sure that's entirely ethical, but hey.
I've had so much fun with this…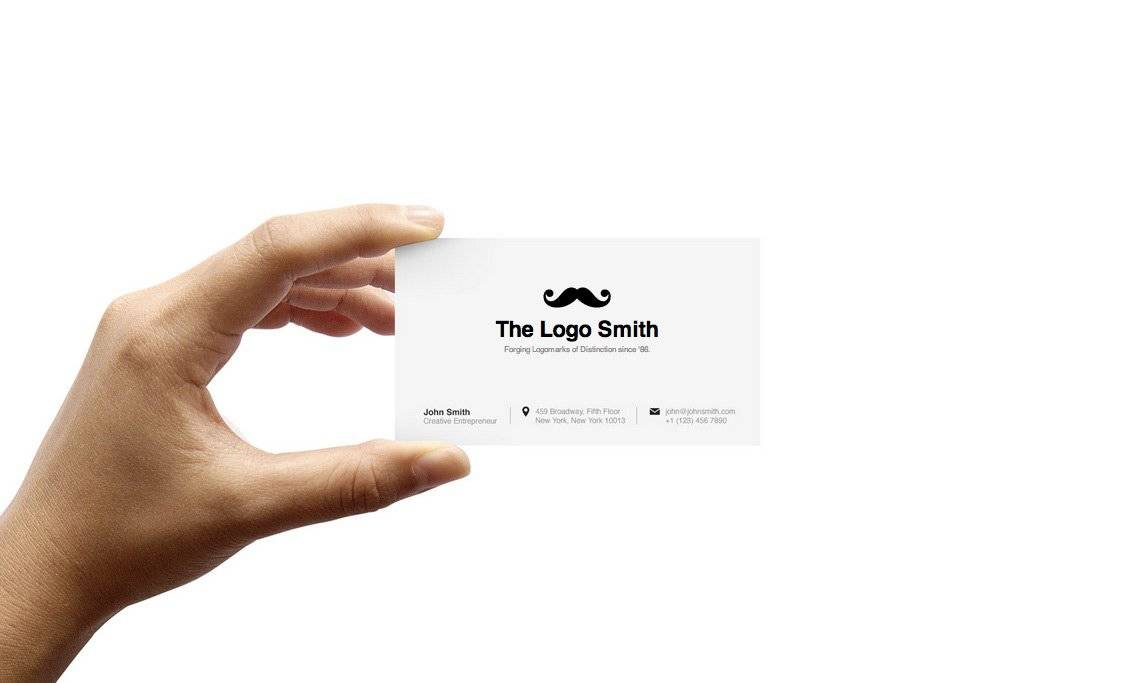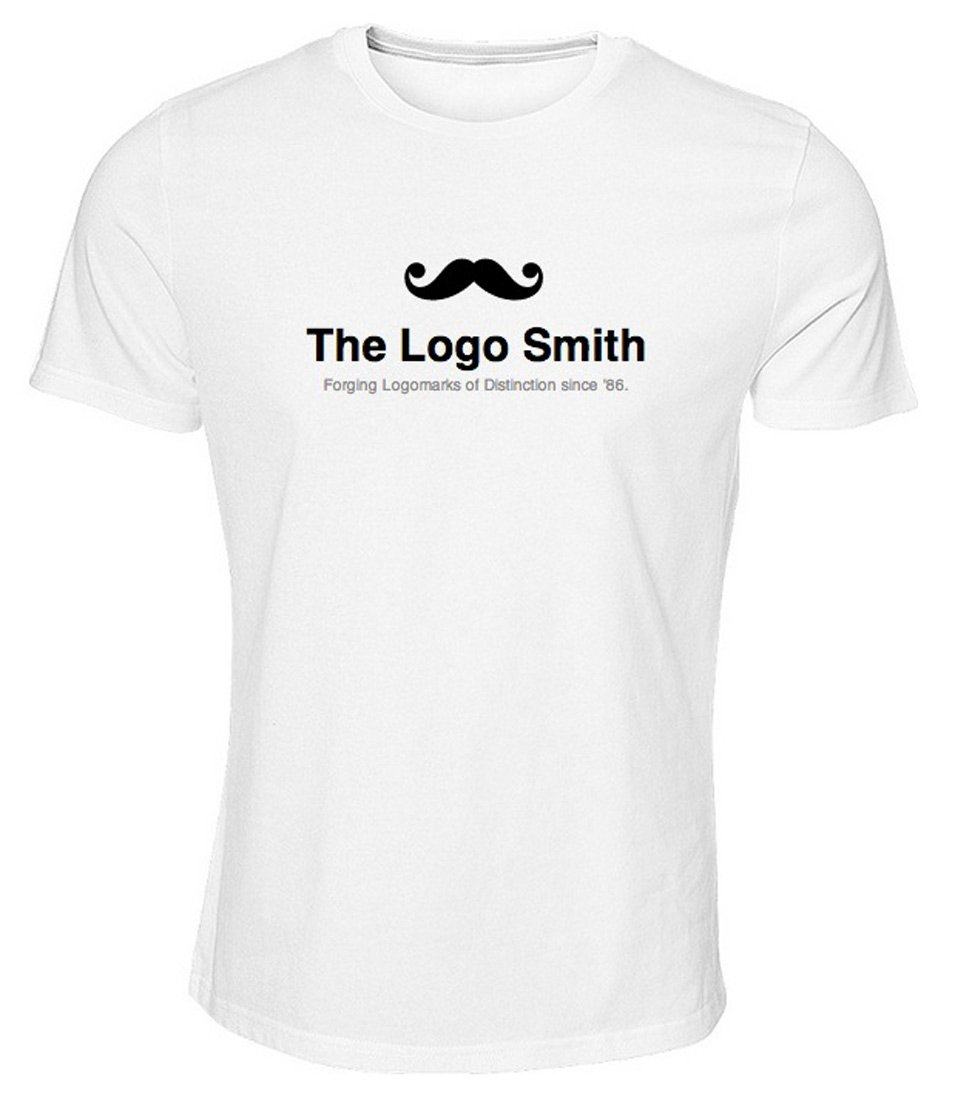 I'll come right out and say: I have already recommended The Squarespace Logo Machine service to some non-potential clients, as they didn't want to spend the £1000's I usually charge.
This is a far better solution for cash-strapped clients than using 99Designs, or hell, Fiverr. Anyone, and I mean anyone, now has the ability to create a logo design that will always far exceed anything you'll get off Fiverr, and for only double the cost!
They may be a little limited in font choices, and Noun Project icons, but that there is the reason Squarespace logo will be popular. By providing some basic constraints, a non designery client would have to be a complete nonce to mess this up.
The general aesthetic that spews out of The Squarespace Logo Design Machine is of the 'minimally flat' variety, and given we are already here with flat design, then Squarespace is saving us from the grim world of Fiverr and Microsoft Publisher gradient filled lumps of smelly poo.
Each design will be clean, presentable, and will instantly create a more beautiful world for us all.
For those designers who feel petrified that Squarespace Logo is a viable threat to their own supply of clients, then you simply need to look at another career choice. For those that have ethical quibbles, then you should really just be thankful that Squarespace Logo is making it possible for cash-strapped/stingy clients to at least have access to aesthetically flat, and clean, designs. Also, don't be such a selfish, head-up-your-own-crystal-ass, narrow-minded jack-ass.
However, not sure where we'll end up when there are a gazzilion companies using my 'moustache' to represent their brand… then I might have to get a little protective of my intellectual property.