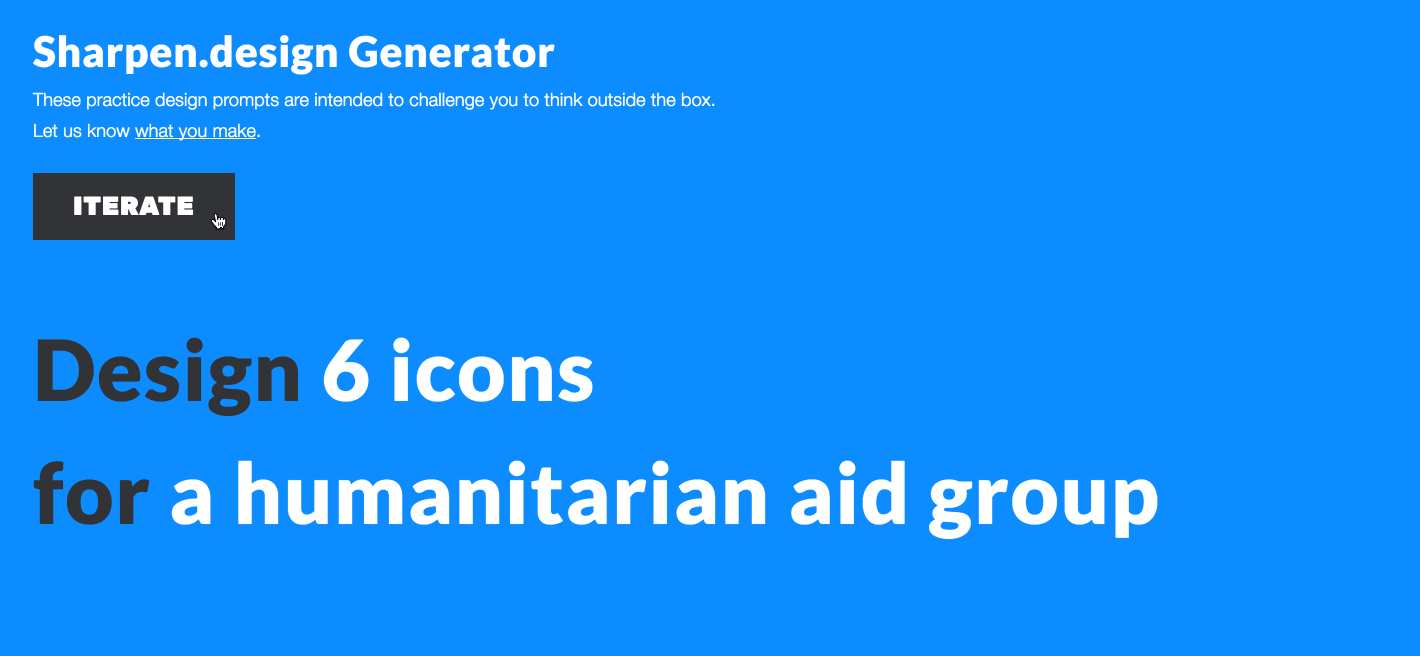 Sharpen Design: Random Graphic Design Challenge Generator
Need to Sharpen Design Skills? Been getting stuck-in-a-rut of late; tied down with a long grinding project that just never seems to finish? Then you need the Random Graphic Design Challenge Generator
Need a fresh injection of something new and random to spend a few hours on?
Once you have completed one or more of the challenges, then you can send them a copy of your work, and/or Buy Them a Beer!
Put the design it in your Portfolio
If you actually end up designing something pretty special with the Generator, then there's no reason why you can't put this in your design portfolio. I have a mixture of client, and self initiated, logo and brand identity design projects in my Logo,  Monomarks, and The Gallery Portfolios.
Your design portfolio is ultimately about showing what you are capable of, not just about how many real clients who you have worked for.
Sharpen Design Generator