2.5k linear Swim Around Brighton Pier and West Pier
This weekend I was fortunate to be playing an active role in Paddle Round the Pier, a yearly water festival in Brighton, taking both photographs and timing the swimmers.
Paddle Round the Pier takes place over one weekend with various water-based activities supported and surrounded by a "Paddle Village" of retail, exhibition and entertainments.
One of the key highlights is the 2.5k linear swim around both iconic Brighton Pier and West Pier, which is is organised by Brighton Tri Club, and is a Brighton triathlon club I have been an active member now for 3 years.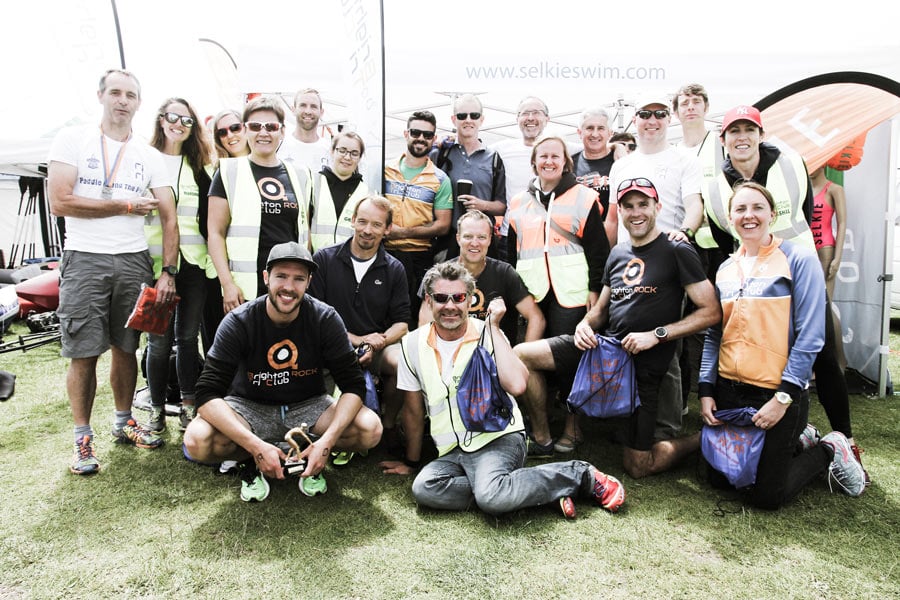 Volunteers from Brighton Tri Club
After the swim was cancelled on Saturday due to heavy swells, it was with relief that the weather improved for the swim to take place on the Sunday.
This 2.5km swim is a highlight for many, and starts east of Brighton Pier (where the big wheel once was), heads out past the end of the West Pier, then heads straight towards and past the West Pier, before heading into land just past the Peace Statue.
A number of us volunteers, from Brighton Tri Club, turned up from 7:30 Sunday morning, to get the race registration set-up, and eagerly await the first of the daring sea swimmers to register.
It was a wonderful morning, and we were so fortunate to have sun and warmth, at least on land anyway.
There was quite a swell, and large shore breaks, waiting for the swimmers on their return, with a number of swimmers needing firm helping hands to help them out after such an exhausting effort.
I was walking fast from Brighton Pier to the West Pier, and was so surprised at how fast the leaders were going. Actually thought I'd not make it to the finish before them!
Here are a few photographic highlights from the swim, that include: race set-up, registration, general milling and waiting around of the swimmers, swimmers in the start pen, the start, some of the finish and finally, all the prize giving at the end.
I so much enjoy doing sports photography for a hobby, and it was such a thrill to be able to photograph an amazing bunch of people, for the 2016 Paddle Round the Pier.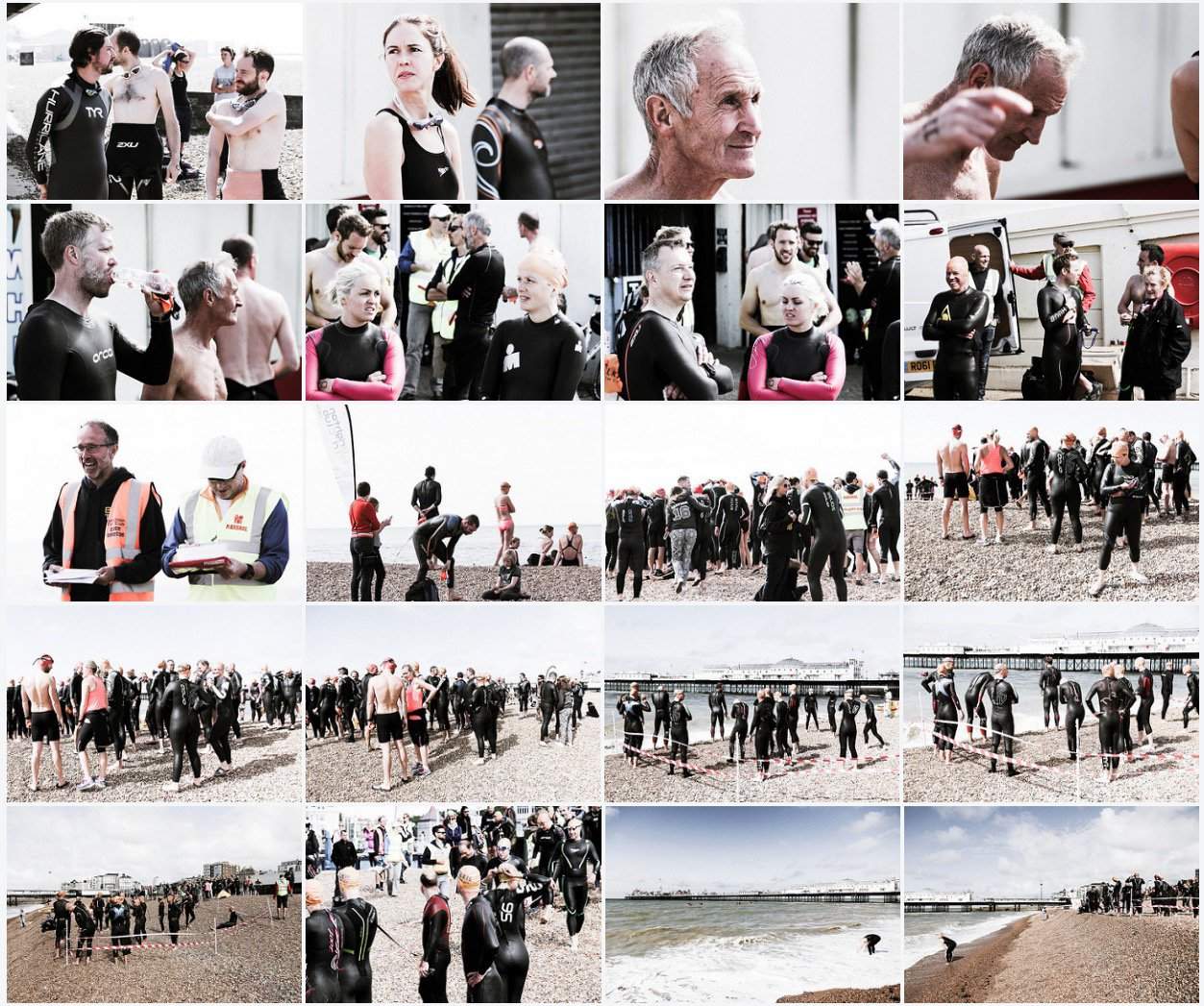 View the Entire Paddle Round the Pier Photo Collection
There are many many more photographs, way too many to include in this blog post, so head over to either my:
Flickr: https://flic.kr/s/aHskDu6dhb or, Facebook: http://smith.gl/29jMYYV
to see the entire gallery of photographs from Paddle Round the Pier, 2016. They are all high resolution, and are free for all to download. Enjoy.
Photo Highlights from Paddle Round the Pier 2016