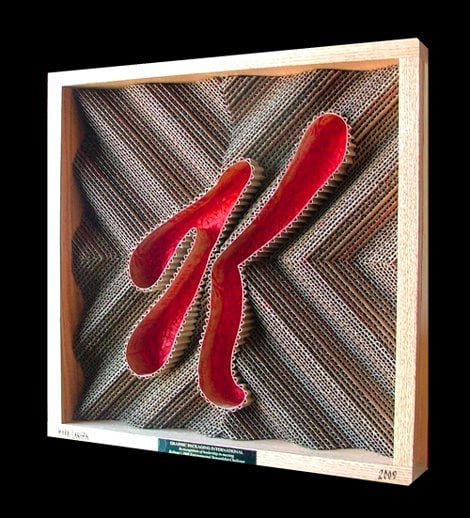 Just a small sampling of the ingenious work by Mark Langan. Since 2004, Mark has focused his creative skills on using reclaimed card, using the resulting corrugated sheets to form these unique art pieces.
A well as being commissioned by companies like Kelloggs to immortalize their brand marks and corportate logos in corrugated cardboard, Mark creates other corrugated masterpieces, which you can view in his Art Gallery.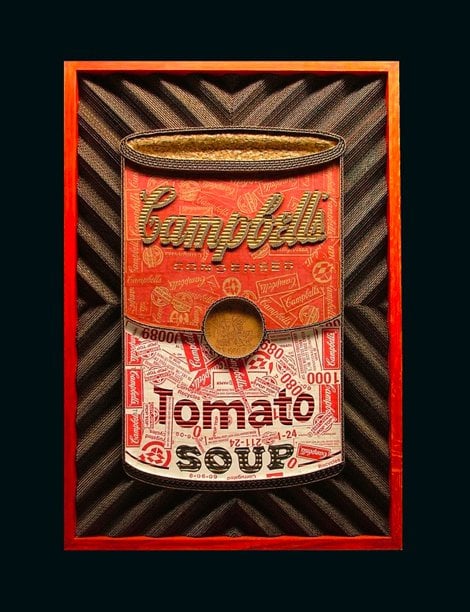 ---
About this Post
Written by:
Graham Smith
:
Date of Publication
First Published on:
2010/11/13
and Updated on:
2014/05/09
Post Categories
Filed In Categories:
Brand Identity, Inspiration
Post Tagged by
View More Posts by Category
---
---
If you like the Logo & Brand Identity Design work I have done in my Portfolio, and Case Studies and Monomarks, and are looking to hire yourself a Highly Talented, and Super Experienced (28 Years), Freelance Logo & Brand Identity Designer, then look no further. Visit Hire Me, and fill in the Design Brief, or just Contact me.
The Logo Smith has Full Business Idemnity Insurance (FCA Regulated).