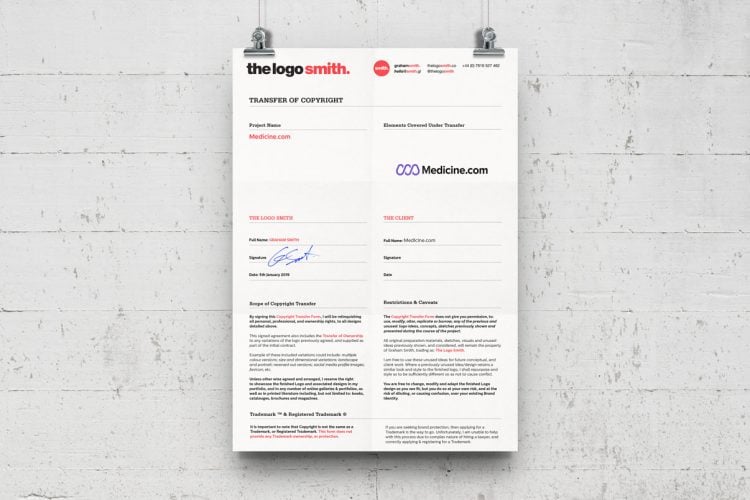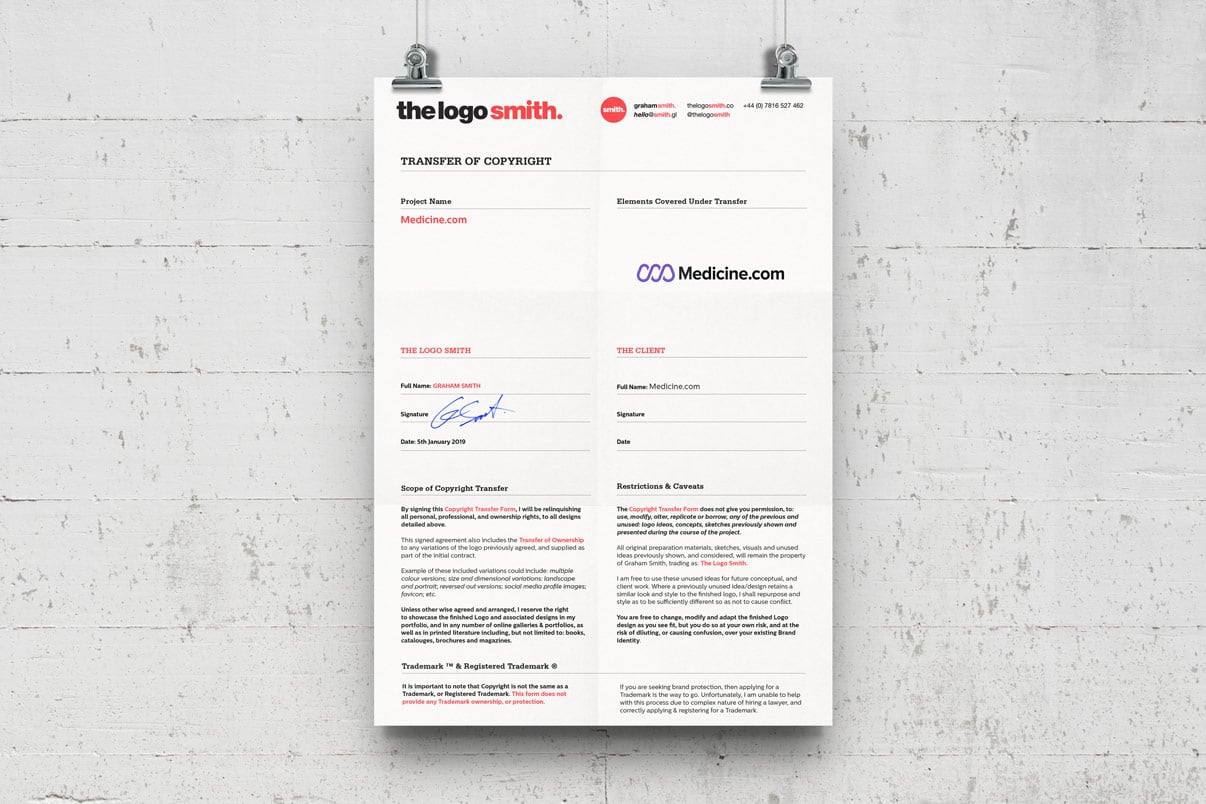 Logo Design Ownership: Make it Easy for your Client to Own the Logo and the Copyright
I'm seeing, and hearing about, cases where some logo designers are not making the practicalities of copyright and logo design ownership straightforward for their clients.
I have also heard of some designers refusing to actually grant, or transfer copyright/ownership, over to the client at the conclusion of the project. I have even heard of one or two unscrupulous logo designers holding clients to ransom over the subject of how owns what and when!
A few people who have been looking around for logo designers have come back to me asking for advice on this very subject.
Both of these situations are not at all desirable, and if you are one of these designers who is not upfront about who will own sole ownership of the design you create for a client, then shame on you.
Also shame on you if you are a logo designer who flatly refuses to grant their client sole ownership and provide transfer of copyright to a client who has paid up.
If a client pays you the money for the work you have done in creating them a unique and professional logo, then there is no reason at all why the client then should be wondering if this design will be used by another client later down the line, or simply if they will be granted ownership of the design.
The clients needs and deserves to know that the logo design they are paying you to create for them, is theirs and theirs alone. Make the subject of logo design ownership, and transfer of copyright, one of the more obvious topics in your proposal.
Transfer of Copyright/Ownership form
Provide a Transfer of Copyright/Ownership form so your clients, and prospective clients, can rest easy knowing that they will own the work they have contracted you to do for them.