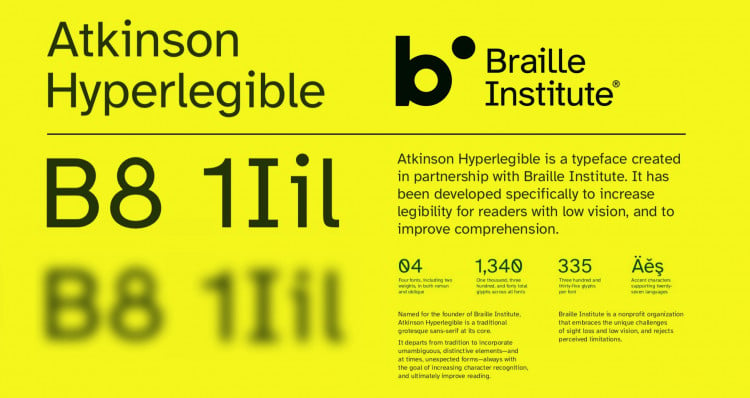 Atkinson Hyperlegible, designed for Braille Institute, is a free typeface created specifically to increase legibility for readers with low vision, and to improve comprehension.
Named for the founder of Braille Institute, Atkinson Hyperlegible is a traditional grotesque sans-serif at its core.

It departs from tradition to incorporate umambiguous, distinctive elements—and at times, unexpected forms—always with the goal of increasing character recognition, and ultimately improve reading.

Braille Institute is a nonprofit organization that embraces the unique challenges of sight loss and low vision, and rejects perceived limitations.
The Braille Institute Logo
As a side note, I have to say I'm really fond of the Braille Institute logo.
The logo mark using the: initial b followed by a braille dot, is as literal as you can get, which is no bad thing when it also looks so clean and strong.
It's a flawlessly practical, and very distinct. Also helps that the typography really looks fantastic.
Features of Atkinson Hyperlegible
04 Four fonts, including two weights, in both roman and oblique.
1340 – One thousand, three hundred, and forty total glyphs across all fonts.
335 – Three hundred and thirty-five glyphs per font
27 – Accent characters supporting twenty-seven languages
Recognizable Footprints – Character boundaries clearly, defined, ensuring understanding across the visual-ability spectrum
Differentiated Letterforms – Similar letter pairs are differentiated from each other to dramatically increase legibility
Unambigiuous Characters – Increase legibility for people with low vision or poor reading comprehension
Exaggerated Forms – Clarify potential misreadings
Opened Counterspace– Defines open spaces better
Angeled Spurs – Increase recognition and define distinctive style
Circular Details – Links to the history of Braille Institute and braille dots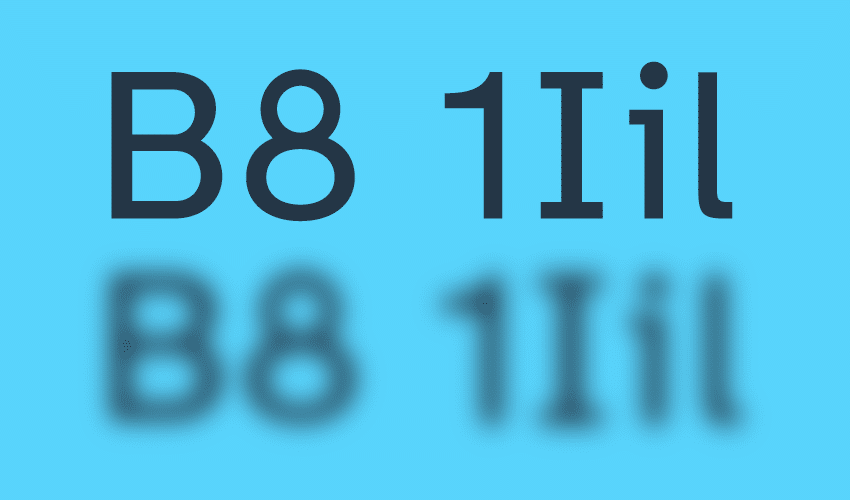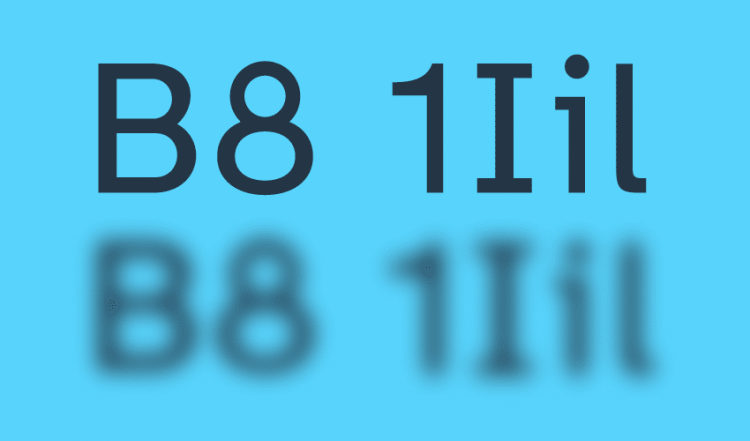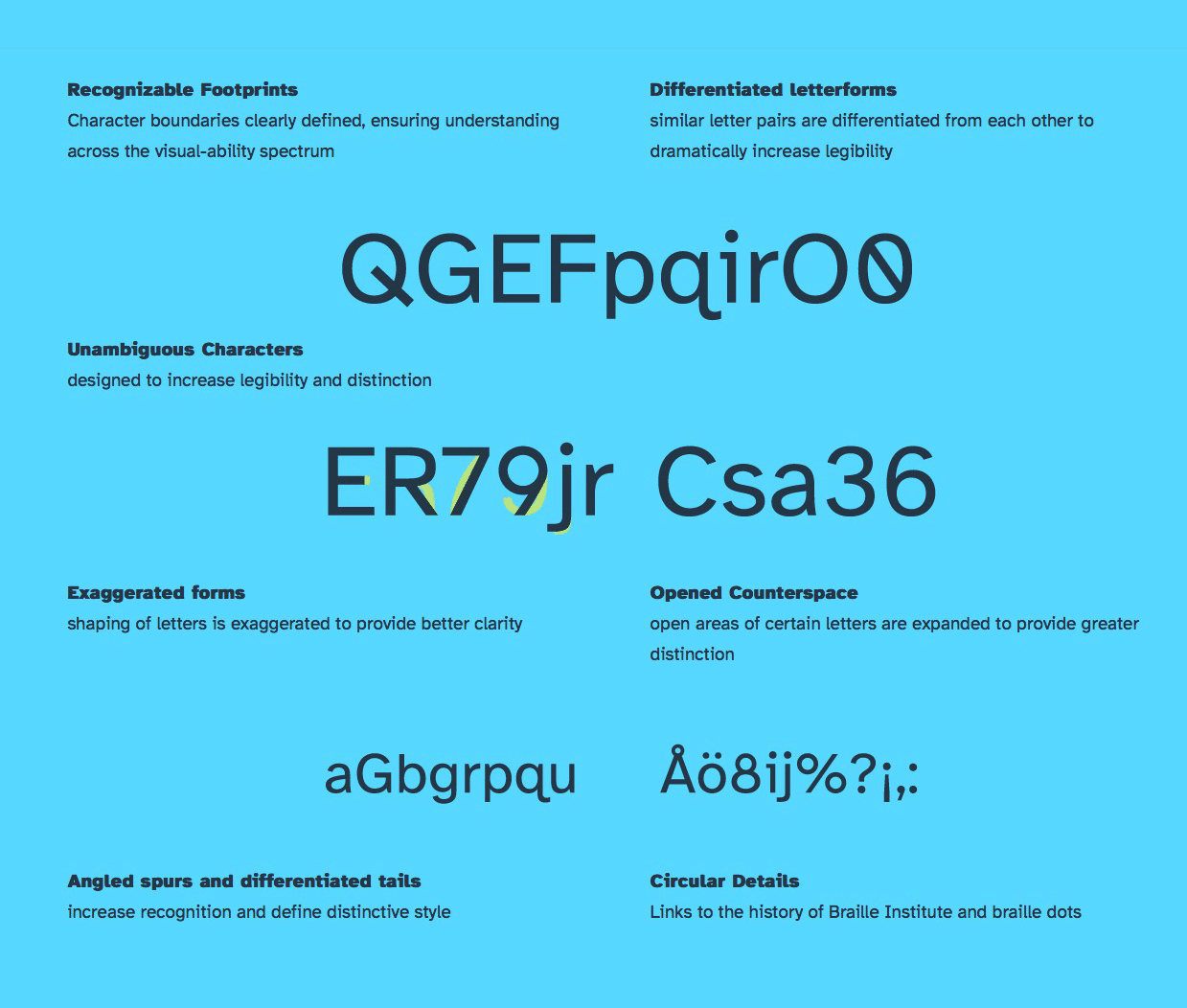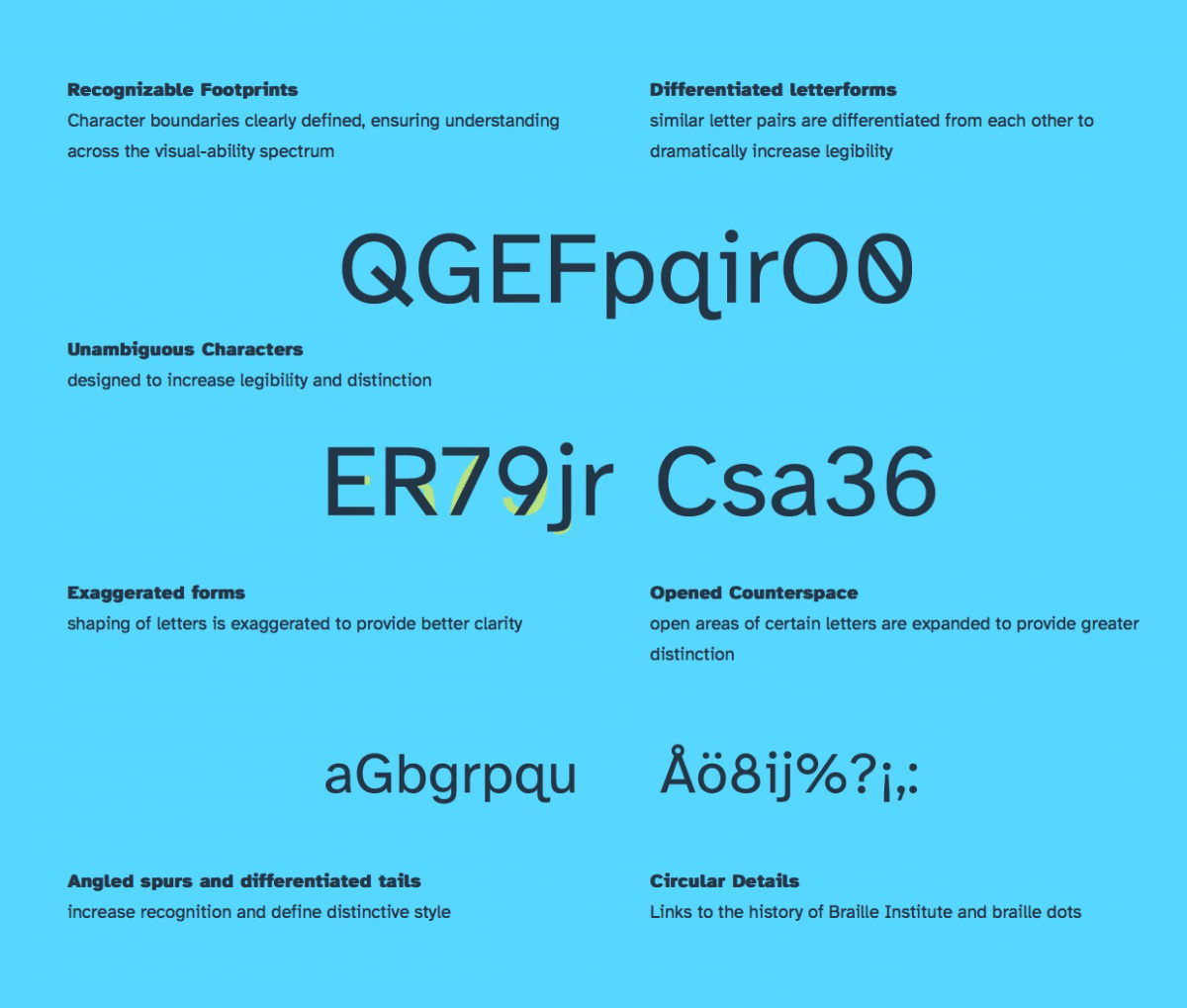 Download Atkinson Hyperlegible
The first downlink, in Red, takes you to the Braille Institute website, where you can find the Atkinson Hyperlegible Typeface Download link.
→ Download Atkinson Hyperlegible
The 2nd download link, in Blue, is a back-up of the download compressed as a ZIP, and saved into my Dropbox.
I've done this as sometimes things change, links get moved, download links disappear, so this way the font files are preserved.
→ Download Atkinson Hyperlegible
---
Atkinson Hyperlegible Specifications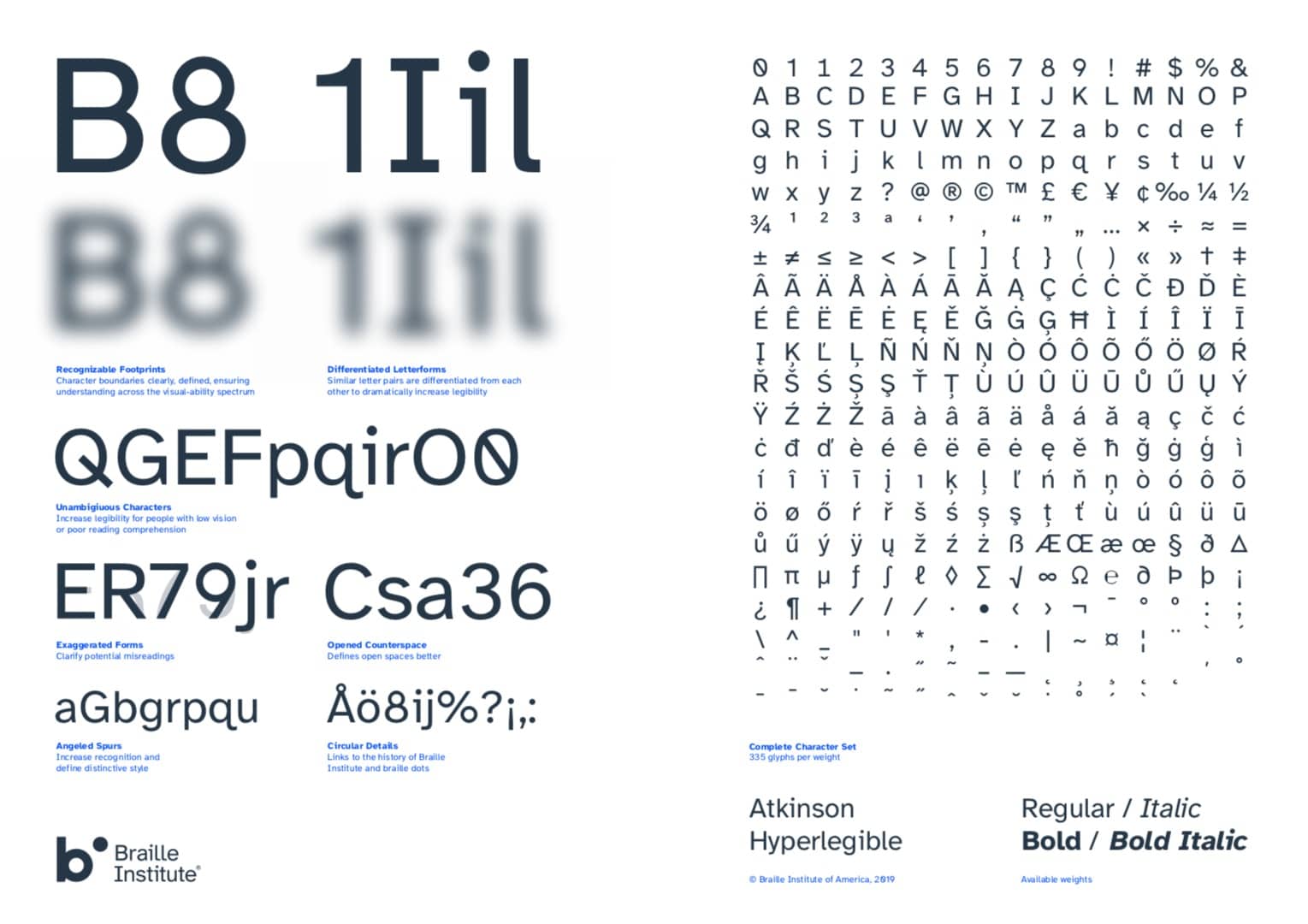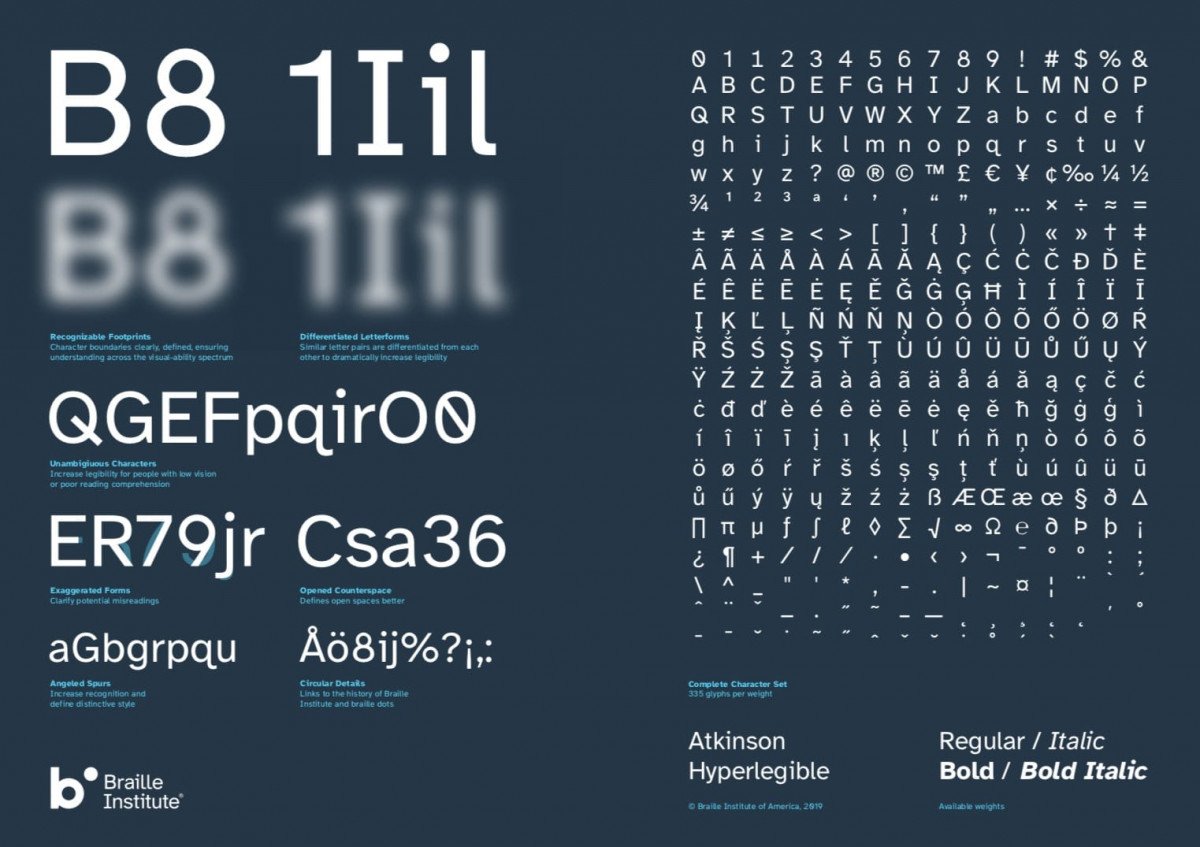 ---
What is Type Hero?
Type Hero is where I pick out certain fonts and typefaces that I find particularly cool, useful, charming, endearing, value for money etc.
For the most part the font choices will be geared towards styles that I feel would work well in a logo and brand identity design scenario.
MyFonts has become a steady source of font inspiration, so many will be sourced from there, but I will also highlight fonts direct from other independent font foundries and font designers, when possible.
---