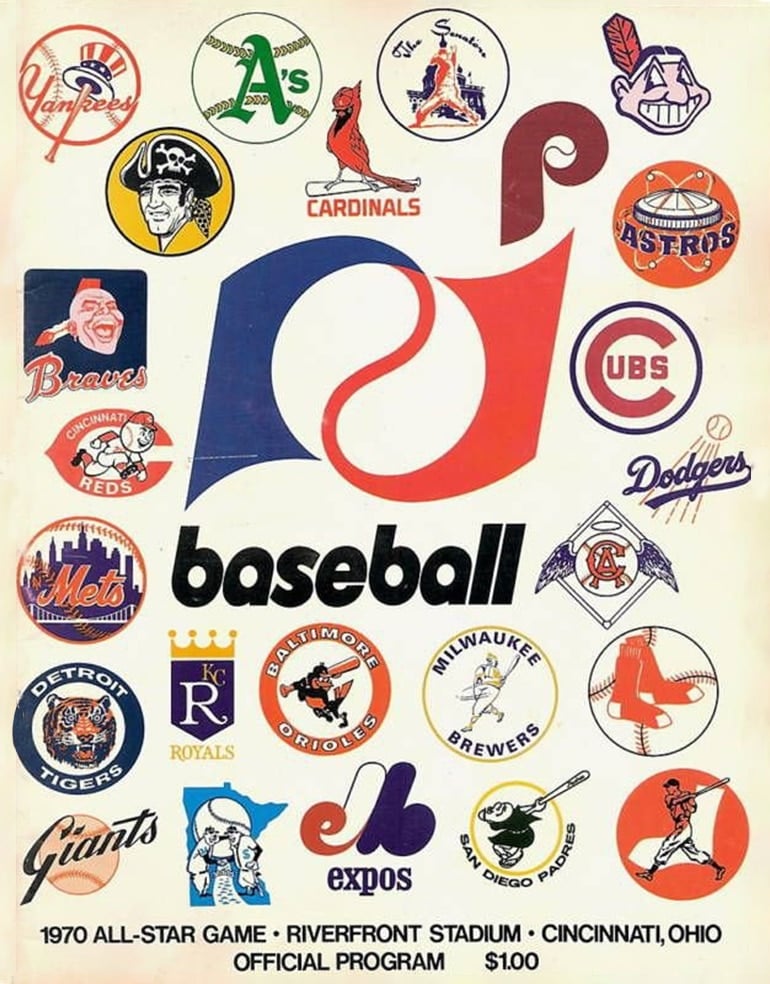 Really don't know anything about Baseball, but when came across this image of the 1970 All-Star Baseball Game Official Program Cover, I just had to grab it.
Design wise it's obviously nothing to shout about, but there's something very authentic about it.
Especially when you have served 3 years as a paste-up apprentice for a commercial printers, back before DTP was even a thing. An appreciation and understanding of what it was like to create everything manually, and the pressure to get it right pretty much 1st time, given no luxury of multiple undoes.
Yes, it's pretty slap dash, but that's the appeal of it for me; the rawness of it makes it feel quite humble, and emotive.
More so when you know that all of this was crafted by hand, from every single baseball team logo, to the design of the program cover.
And I guess if you're into Baseball AND design, then this would surely be quite a visual treat.
It's just a wonderful snapshot of a golden era…
Also, the style of some of these team logos reminds me of some of these.
→ Via Reddit