---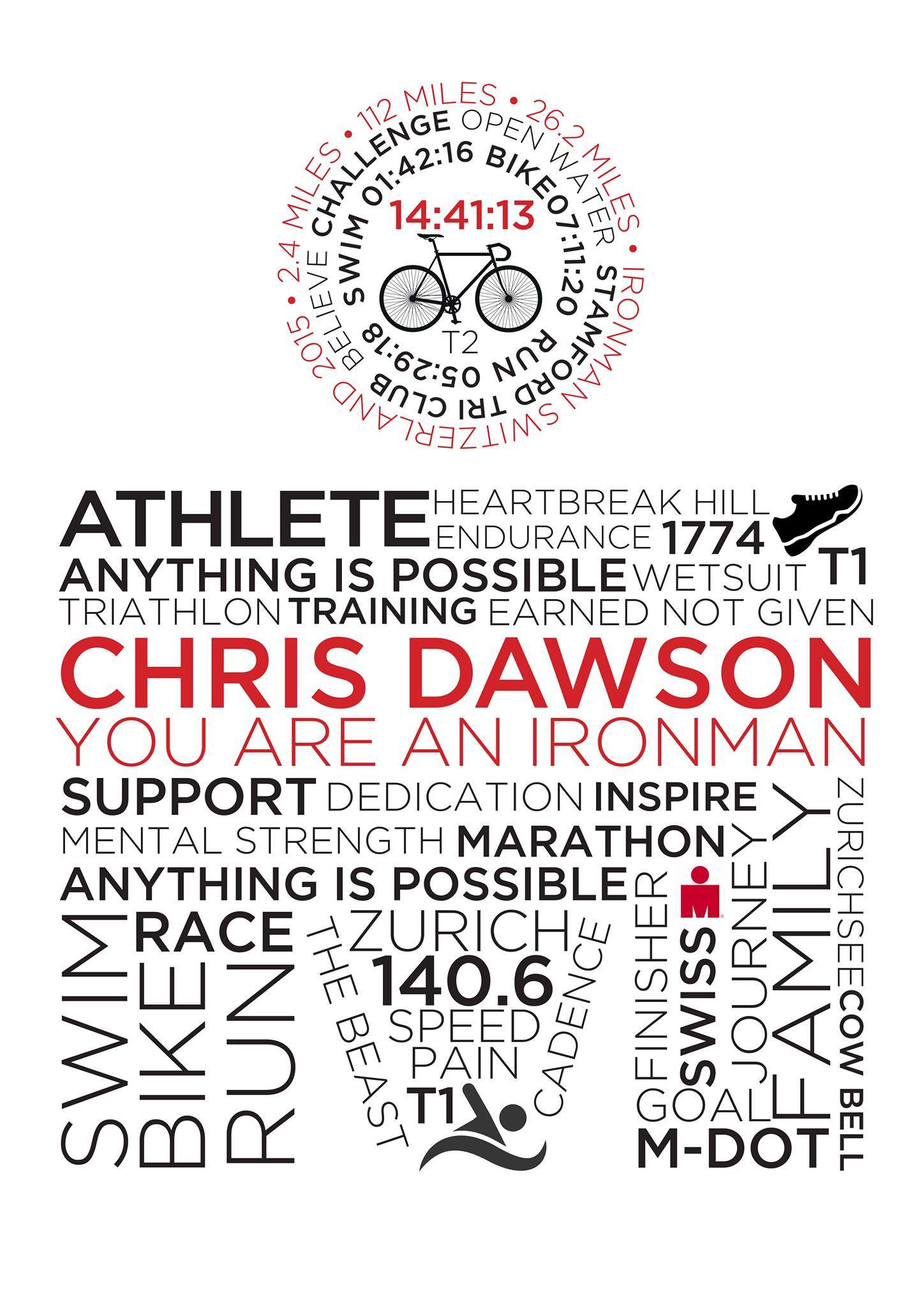 Outlaw Triathlon (IronMan) Typographic Posters Designed by Andrianna Curtis
These Outlaw Triathlon typographic posters, designed by Andrianna Curtis, are far too cool to be kept to a FaceBook Group page, which is where I found them.
Admittedly, it's a bit of a specialised area, not everyone would have heard of the Outlaw Triathlon brand (full IronMan distance triathlon: 2.4m Swim, 112m Bike and 26.2 Run), but when I saw Adrianna's post up on the Outlaw FaceBook Group Page showing these beautiful personalised typographic posters, I just had to share.
Adrianna personalises each one with the Outlaw's competitors name, using the format of the Outlaw logo. Many triathletes who compete in the 'original' IronMan races will actually get a tattoo of the IronMan brand logo (M dot), as a permanent reminder of the gruelling effort and numerous sacrifices they've had to endure. Not all of them very tastefully done, it has to be said.
Anywho, If I'd done the Outlaw, and I know 2 people from the Brighton Tri Club (that I'm a member of), that did do it, I'd certainly hire Adrianna to do one of these for me.
Get Your Own Personalised Outlaw or IronMan Poster
If you come across this post, and did the Outlaw Triathlon, and also any IronMan Triathlon (Adrianna also does personalised IronMan designs), then you can find her on FaceBook: https://www.facebook.com/groups/287319678021088/permalink/958467674239615/?pnref=story#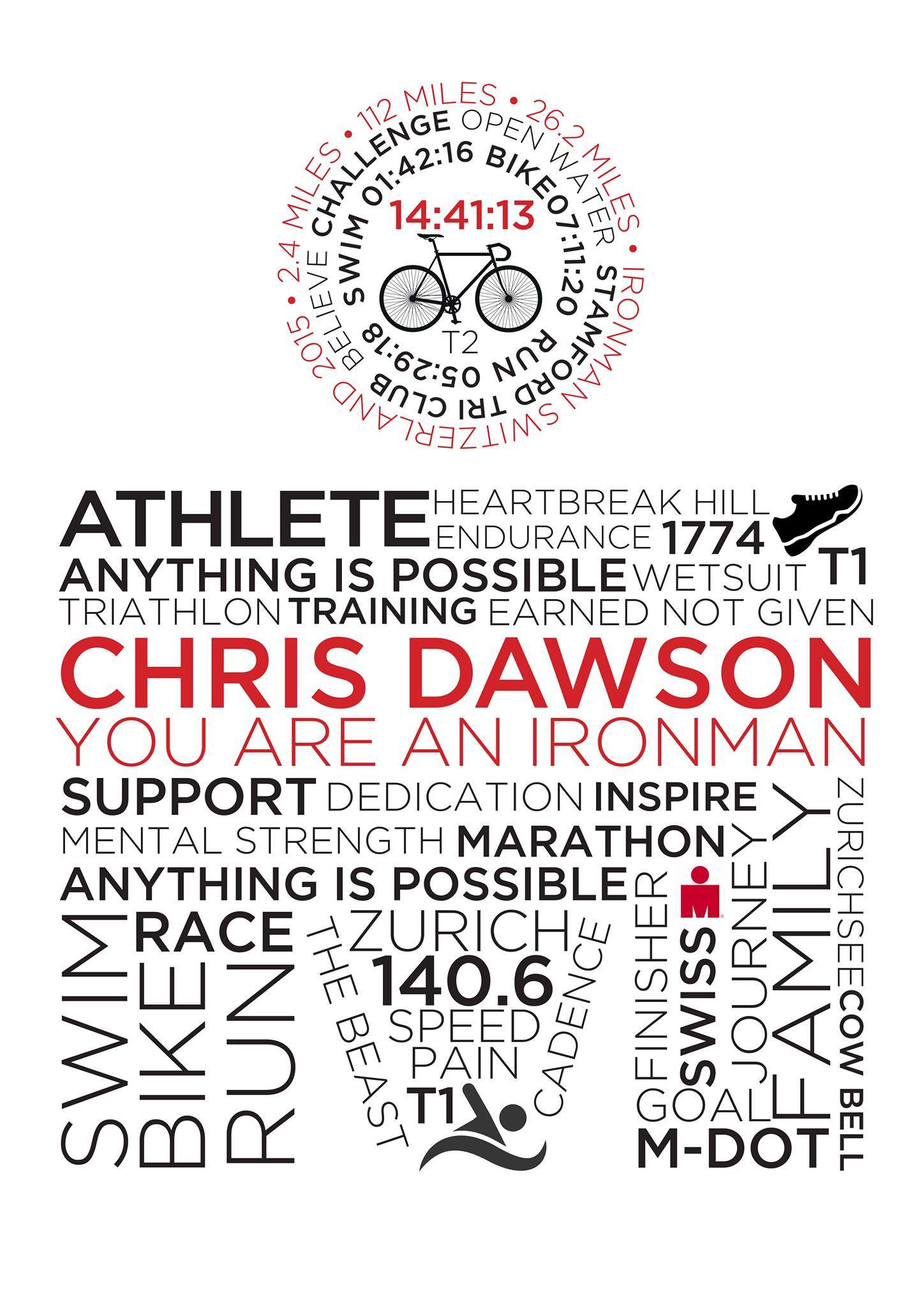 ---
Previous Post:
Typethos: Thoughts on Type from Type People by Bill Dawson
Next Post:
Aquatico Font – Free Typeface Designed by Andrew Herndon
---
Posted By:
The Logo Smith:
Freelance Logo & Brand Identity Designer.
Follow @thelogosmith
Categories:
Design Inspiration
,
Graphic Designer Focus
,
Posters
,
Typography
Tags:
Outlaw
,
Triathlon
,
Typographic
More Posts by Category
---
---
Where Can I Hire a Logo Designer?
If you're looking to hire a Freelance Logo Designer, or want to work with a multi-disciplinary Graphic Design Studio, then look no further than The Logo Smith.
With over 25 years experience,
The Logo Smith
offers the following Creative and Tech Services:
Custom Logo Design; Graphic Design; Tag Lines, Brand Identity Design & Redesigns; Brand & Graphic Standards Manuals & Style Guides; Business Stationery; App Icons; Brand Consultation; Typography; Secure Wordpress Installs, Theme Customisation & Web Site Hosting; SEO & Social Media Consultation; PR Services provided by The PR Room, in: Technology PR, Internet of Things PR, Smart Home PR, and Social Media PR.
I'd be thrilled to hear from you, and find out how I can help you with your logo and brand identity design requirements. Please visit my
Hire Me
page, email me at:
[email protected]
.
---
Home » Blog | The Logo Smith | Logo Designer & Brand ID Studio » Design Inspiration » Outlaw Triathlon (IronMan) Typographic Posters Designed by Andrianna Curtis
Copyright © 2006-2016 All Rights Reserved Goddammit!
The Logo Smith - Freelance Logo Designer, Brand Identity & Graphic Design Studio.
25 Years Experience: Logo & Brand Identity Design, Graphic Design, Advertising and Print.
PR Agency Services: The PR Room -Technology & Internet of Things PR.