Apollo 13 Poster Designed by Justin Van Genderen
This NASA Apollo 13 poster, designed by Justin Van Genderen, is absolutely gorgeous. Justin designed this Apollo poster as part of his: Location, Location, Location series, which you can view on Behance.
You can but limited edition prints via Print Shop, at a cost of $35. You'll get an Edition #2, 16″ x 24″ screen print, with a 2-3 week delivery window.
I initially found this on Reddit, and it's really become a very popular post.
Other Reddit users have been posting various other versions of this poster, even links to more historically useful bits of information relating to Apollo 13. Also see bottom of this post for a nice little animated version.
Go Reddit…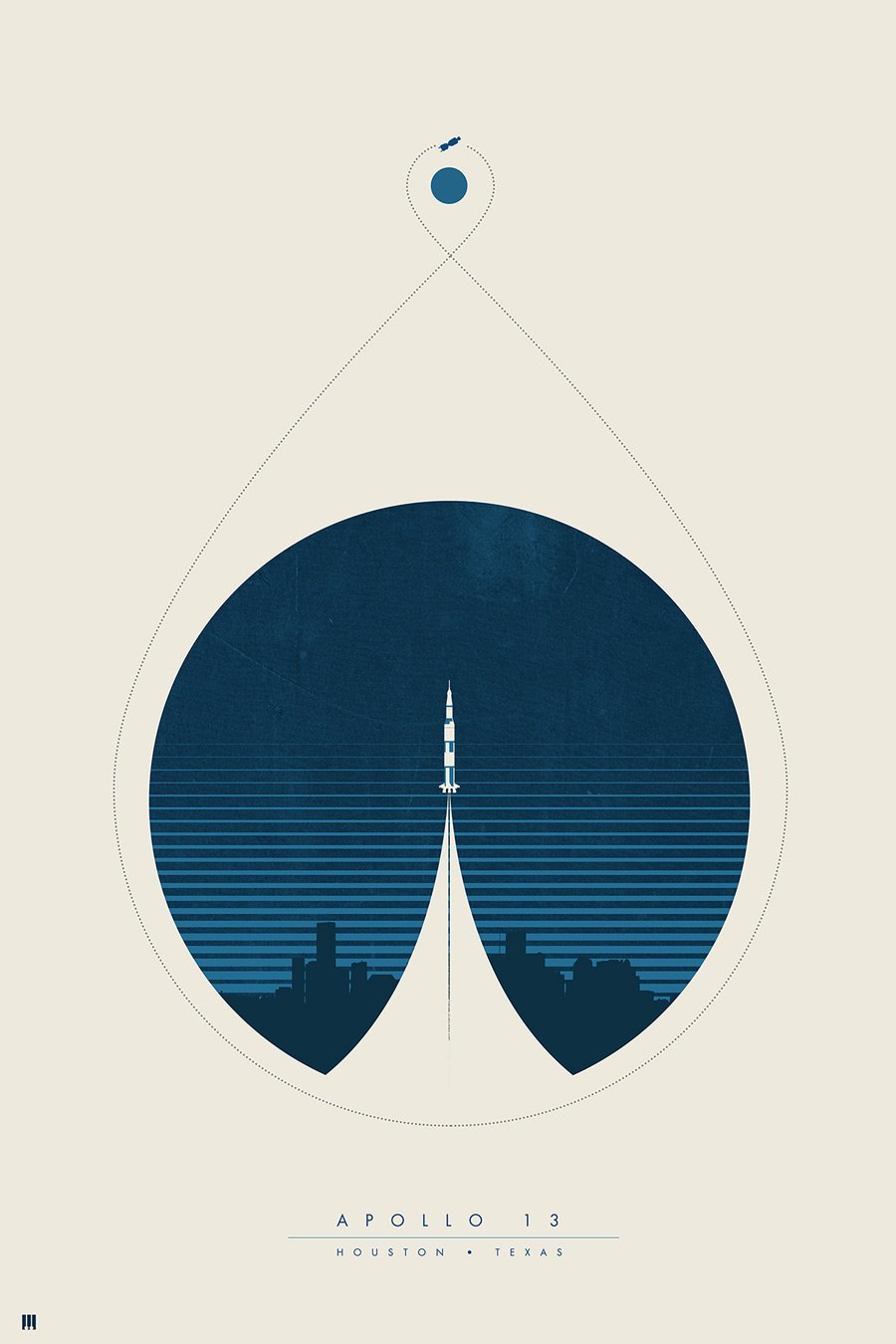 A reddit user: Plastuer, even created an animated version of it, such is this posters overall popularity:
And here's an iPhone background version, by another Reddit user, ELFuhler.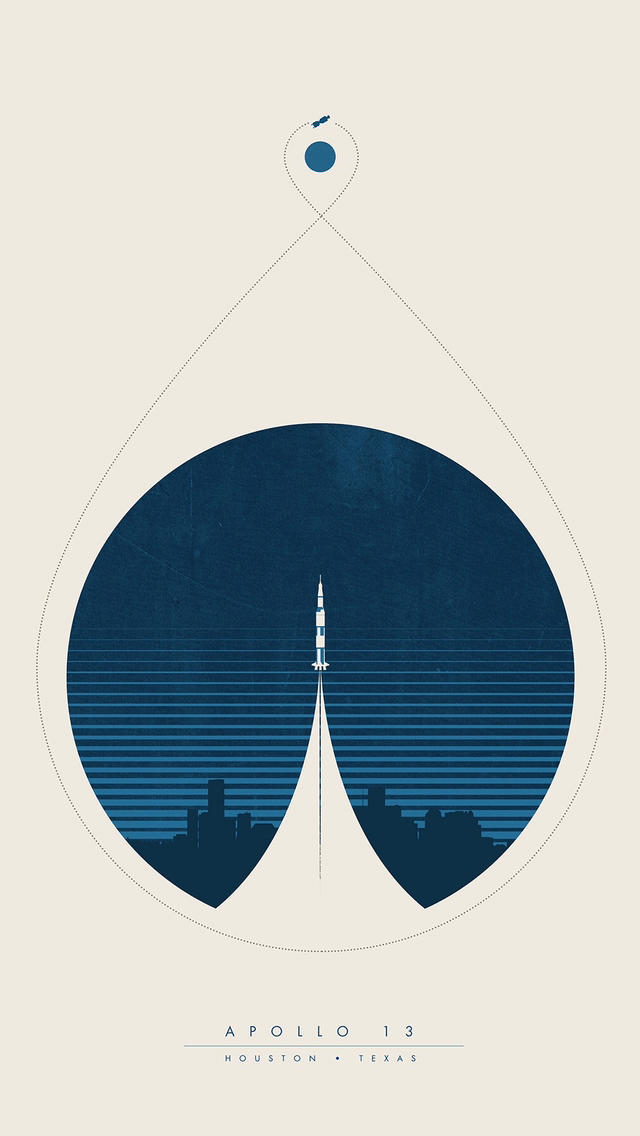 Wikipedia: Apollo 13 was the seventh crewed mission in the Apollo space program and the third intended to land on the Moon. The craft was launched from Kennedy Space Center(KSC) on April 11, 1970, but the lunar landing was aborted after an oxygen tank in the service module (SM) failed two days into the mission. The crew instead looped around the Moon, and returned safely to Earth on April 17, 1970. The mission was commanded by Jim Lovell with Jack Swigert as command module pilot (CMP) and Fred Haise as lunar module pilot (LMP). Swigert was a late replacement for the original CMP Ken Mattingly, who was grounded after exposure to rubella.
The oxygen tank failure was caused by accidental ignition of damaged wire insulation inside it during a routine tank stirring operation. The SM soon lost all its oxygen, needed for breathing and for generating electrical power. Command module (CM) power had to be shut down to conserve its remaining resources for reentry, forcing the crew to transfer to the lunar module (LM) as a lifeboat. With the lunar landing cancelled, mission controllers worked feverishly to bring the crew home alive.