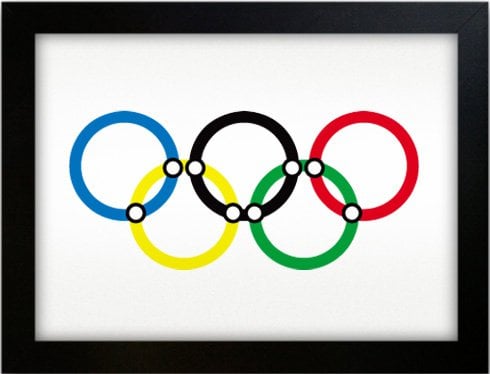 So this is not the official Olympics logo for London 2012—which is too obscene to include next to this lovely artwork by Richard Rhodes—but still certainly beats the official one hands down in my books.
You can supposedly order this as a print called Oylmpic Tube Print, but time of writing the website is down.
Found this link via FormFiftyFive.
2012 London Olympic Tube Logo By Richard Rhodes