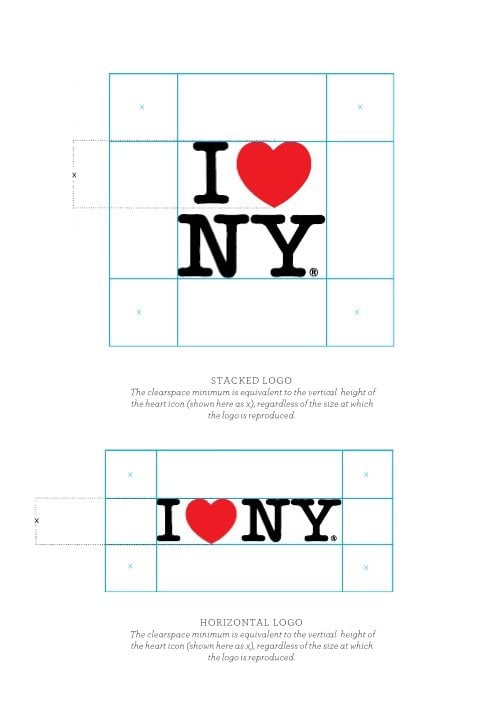 The I Love New York logo, designed by Milton Glaser, is right up there with there with the best of them; nothing quite like it exists in capturing the hearts and minds of native New Yorkers and visitors alike. This is a true iconic brand image.
As Wikipedia puts it:
I Love New York is both a logo and a song that are the basis of an advertising campaign and have been used since the mid-1970s to promote tourism in New York City,[1] and later to promote New York State as well. The trademarked logo appears in souvenir shops and brochures throughout the state, some licensed, many not. The song is the state song of New York.
I Love New York Logo Design & Brand Guidelines
With the I Love New York logo design and brand identity guidelines you can see exactly how the logo is applied from magazines, print adverts, TV, merchandise etc.
These branding guidelines are really cleanly laid out—one of the nicest brand guidelines I have seen in some time—with lots of attention clearly paid to the overall aesthetics and presentation of the logo as well as its various applications. Certainly worth picking up a few pointers here if you are looking to create some branding guidelines of your own.
You can view the entire 50 page document over on Scribd.