---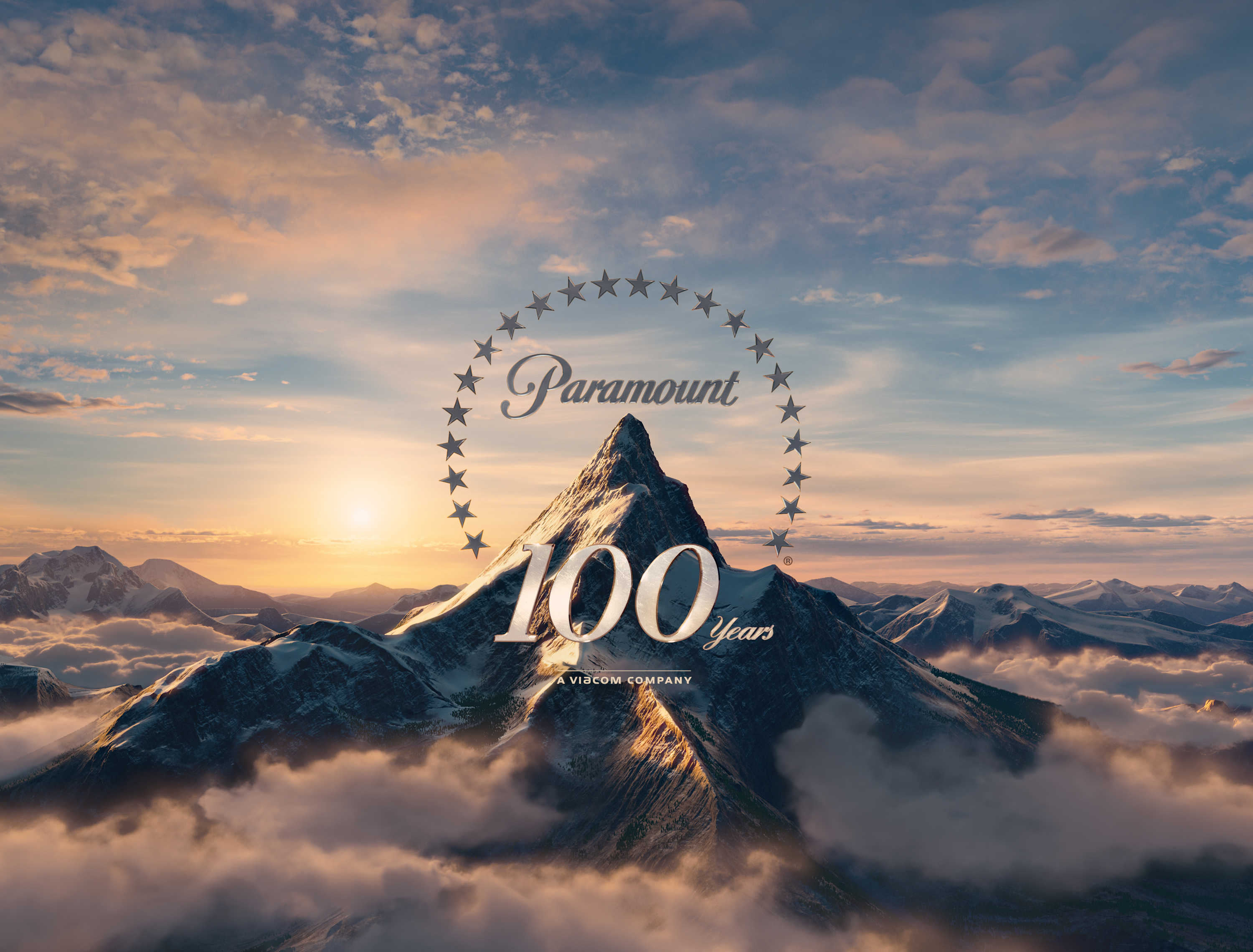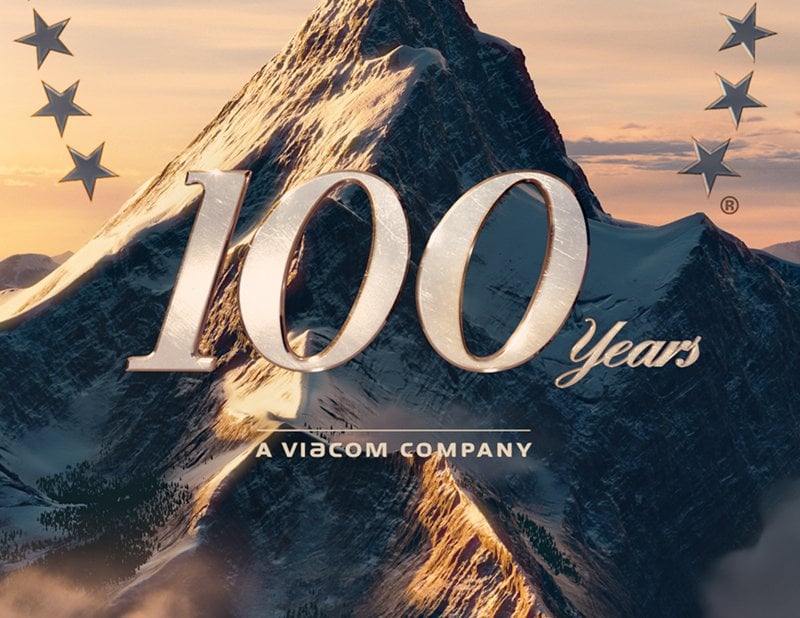 This thing, Paramount Pictures 100 Years logo, looks incredible if you can get your hands on a 300dpi version at 3000px wide which the first image above is. I have cropped into parts of this high resolution image and saved them above. Incidentally, you can click on each of these images to view a bigger version. Additionally the first image has an additional "expand" icon top right which will show the full 3000px wide size if you have a large monitor.
So this majestic beauty will be first screened when "Mission: Impossible - Ghost Protocol" first comes out, and then on all films released in 2012.
I have to say I find it a little hard to call this epic art piece "just" a logo as it clearly is far more than that in every possible sense. More so when it holds decades and decades of movie history within it's spiralling stars. Remove the fantastic background scenery and you certainly have a more traditional logo, but that mountain back drop is just fantastically inspiring.
Paramount Pictures have a history of making new logos for various movie releases, and so if you visit: Logo Variations - Paramount Pictures over on CLG Wiki (Closing Logos Group Wiki) you will see just how many Paramount logo's there have been. It will most certainly blow your mind.
High Resolution Paramount Pictures Logo and Press Release found via Collider
---
Press Release From Paramount Pictures
PARAMOUNT PICTURES UNVEILS NEW LOGO
IN CELEBRATION OF THE STUDIO'S 100THANNIVERSARY
New Logo Will Be Seen With "Mission: Impossible – Ghost Protocol"
HOLLYWOOD, CA (December 14, 2011)
Paramount Pictures today unveiled a new company logo that commemorates the studio's 100th Anniversary in show business. The new logo can be seen on the new Tom Cruise starrer, MISSION: IMPOSSIBLE – GHOST PROTOCOL. The movie will open in IMAX and on other premium large format screens on Friday, December 16th and in theatres everywhere on December 21st.
The studio's first logo, a symbol of a rugged, snow-covered peak from the Wasatch mountain range, was created in 1916. The 100th Anniversary logo was created by Devastudios, Inc.
Paramount will use the logo throughout its centennial year in 2012. Beginning in 2013, the wording about the 100th anniversary will be removed from the logo, with the rest of the design remaining in use.
---
Previous Post:
Abacus Insurance Logo Design Specification Sheet
Next Post:
A Bottle of Of Red-Nosed ReinBeer Please
---
Posted By:
The Logo Smith:
Freelance Logo & Brand Identity Designer.
Follow @thelogosmith
Categories:
Design Inspiration
,
Famous Logos
,
Logo & Brand Identity
Tags:
Logo
,
logo design
,
logos
More Posts by Category
---
---
Where Can I Hire a Logo Designer?
If you're looking to hire a Freelance Logo Designer, or want to work with a multi-disciplinary Graphic Design Studio, then look no further than The Logo Smith.
With over 25 years experience,
The Logo Smith
offers the following Creative and Tech Services:
Custom Logo Design; Graphic Design; Tag Lines, Brand Identity Design & Redesigns; Brand & Graphic Standards Manuals & Style Guides; Business Stationery; App Icons; Brand Consultation; Typography; Secure Wordpress Installs, Theme Customisation & Web Site Hosting; SEO & Social Media Consultation; PR Services provided by The PR Room, in: Technology PR, Internet of Things PR, Smart Home PR, and Social Media PR.
I'd be thrilled to hear from you, and find out how I can help you with your logo and brand identity design requirements. Please visit my
Hire Me
page, email me at:
[email protected]
.
---
Home » Blog | The Logo Smith | Logo Designer & Brand ID Studio » Design Inspiration » Paramount Pictures Celebrates 100 Years With A New Logo
Copyright © 2006-2016 All Rights Reserved Goddammit!
The Logo Smith - Freelance Logo Designer, Brand Identity & Graphic Design Studio.
25 Years Experience: Logo & Brand Identity Design, Graphic Design, Advertising and Print.
PR Agency Services: The PR Room -Technology & Internet of Things PR.