Preamble
Hey! I'm Graham Smith, the owner of the naturally named indie self employed logo design studio, with one of the most common surnames in England.
I operate a successful Freelance Logo Design & Brand Identity Design Studio, all from my cosy home in Seaford, East Sussex.
Work Experience History
My chosen path in Graphic Design & Print started way back in 1989, when I left school at 16 to start a 3 Year Apprenticeship at commercial printing company in Eastbourne, Manor Park Press Ltd.
It was during this 3 year appretinceshp that I learnt the real tradecraft of: letterpress, manual paste-up (strips of bromide text, run through a waxer and placed carefully on card grids to to create various magazine pages etc), film planning, platemaking and litho printing.
After being made redundant the day after I completed my apprenticeship, I embarked on a sobering journey that saw me work for various other companies over a 6 year period; working myself back up the ladder, including: Litho & Digital Printers – Tansley's Printers & MGN Graphics; Design & Reprographic Studios – RE Litho, Denton Advertising; and a Marketing & Advertising Agency – Denton Advertising.
I finally ended up at another huge commercial printers in Shoreham-by-Sea, Gemini Press Limited, where I worked for a further10 years, which was to be my last full time employed job.
Here I worked onwards and upwards to finally become the Senior Studio Graphic Designer, as well as the Studio Technical Manager, of 20 designers and pre-press reprographic technicians.
After 10 years I left Gemini to set-up my own Logo & Brand Identity Studio: The Logo Smith, and this is where I find myself today.
All this experience, across numerous interconnecting sectors: print, design, typography, advertising, branding, etc, perfectly prepared me to finally leave the relative security of full-time job.
It was a life-changing event, one that I'm forever happy with.
The Logo Smith continues to design extraordinary logos and brand identities some 15 years later!
28 Years Commercial Experience
Since leaving full-time education, I have accumulated over 28 Years Commercial Experience in: Freelance Logo & Brand Identity Design, Graphic Design, Typography, WordPress & Website Design, Reprographics, Photography, Advertising & Marketing, WordPress, SEO & Social Media.
I dedicate my time to working with local, and worldwide clients, on various styles of Logo & Brand Identity Projects.
Although I'd be hesitant to say I had a design style, if pushed I'd say I drift towards: clean, strong, minimal, geometric, cliché free with a strong typographic leaning.
My Website & Work Portfolios
In recent years I've simplified my website in terms of content, page layout, and other aspects that help my website become more mobile friendly.
For this reason, the layout of my portfolios, and most other pages, are more of a: clean, simple & functional design, rather than: a busy, fancy showcase style.
As Google more and more focuses on websites becoming Mobile friendly (indeed, for over a year now Google indexes for Mobile use, rather than desktop use), it's quite a challenge for creatives to balance the aesthetics of their website and portfolios, along with increase usability, accessibility and speed in order to rank well in Google.
I've opted for the minimal approach, which means my website is lean, clean and fast, but not overly fancy in terms of website 'design'.
Logo Design Portfolios
I have several different pages of logo portfolios, which show different aspects of my logo and brand identity design work.
For my brand logo designs, minus any supporting brand identity designs, you can view my primary Logo Design Portfolios:
The Monomarks Collection

An off-shoot from the Logo Designs is a portfolio called The Monomarks Collection Portfolio, some thing which I started many years ago; a way to showcase JUST the logo mark of all my logo designs, in pure black & white (monochrome).
Here you will see treasure trove of individually crafted: Logo Marks, Brand Marks, Type Marks, Emblems, Symbols and Icons, taken from my Logo Design Portfolio; Displayed in Glorious Monochromatic Techniblack.
I have also created a downloadable PDF of The Monomark Collection Posters: Download Monomark Posters
Also in the works (as of May, 2020), is a self published book of all my Monomarks, which you can see some of the early layouts for here:
The Gallery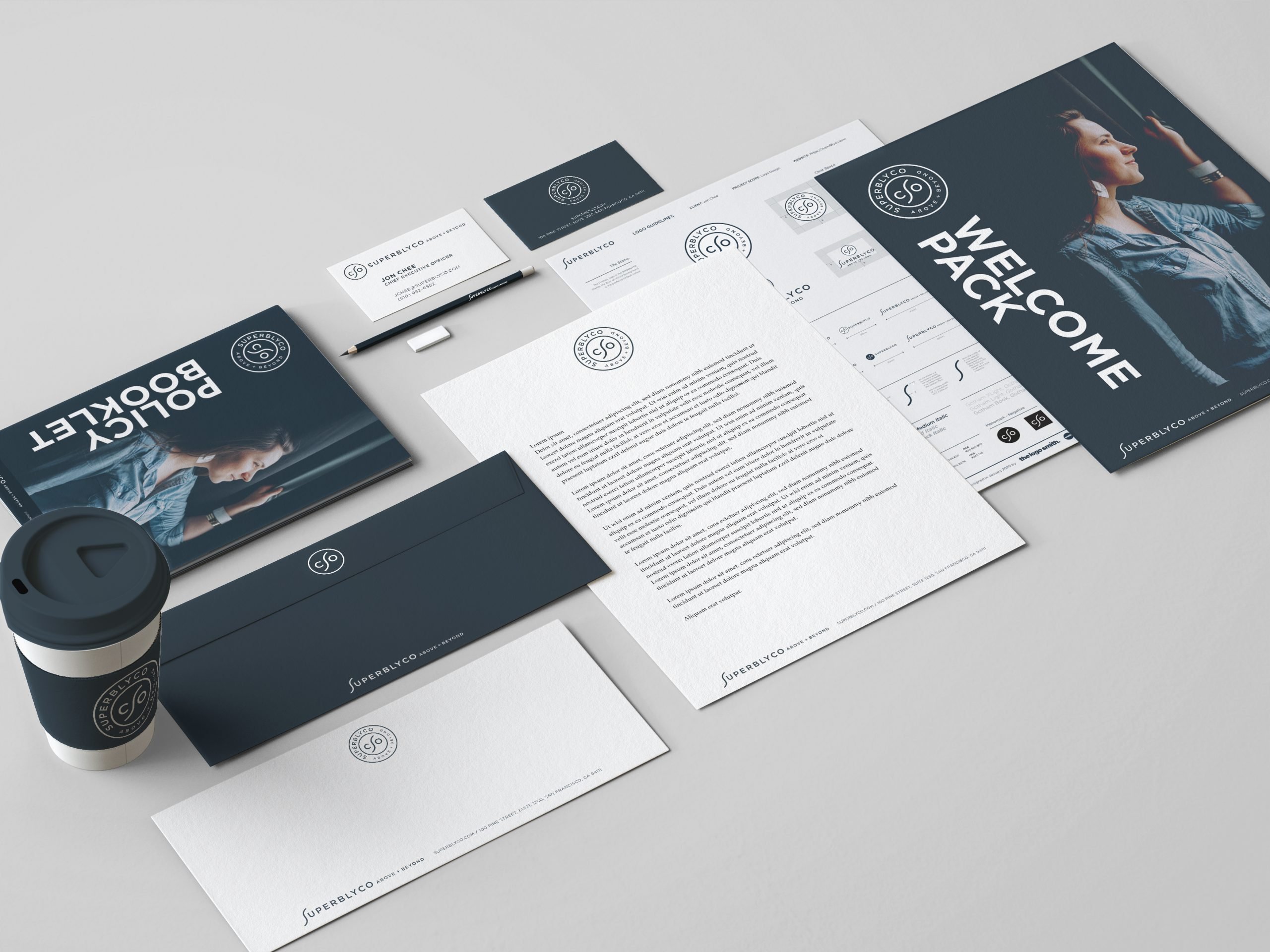 To support some of the projects where I've also created additional brand identity visual elements, I have created a page called The Gallery; here are images of my logo and brand identity designs, used and applied in the real-world.
Case Studies
In some cases, I've written up quite detailed and exhaustive logo design case studies, To view some of these logo design write-up's, you can view them over at Case Studies
However, in recent years, it has been getting harder and harder to find the time to write these hugely detailed posts. Being a solo self employed designer, a lot of my time is obviously taken up with actual client work, and when I'm not designing things, then I'm having to keep on top of advertising, marketing, social media, accounts, blogging and general admin.
Logo Design Construction and Grids
Over at Logo Design Grids, you can see how I've actually used various: grids, guides, circles, measurements, etc, to help me better: plan, develop, design, and construct various logos to ensure overall: balance, symmetry, and good solid vertical, horizontal and angular alignments and intersections.
Client Testimonials
It's of course one thing to simply view someones work, but finding out about how they are to work with is a lightly different ball game.
To that end, I have the Client Testimonial Page; a healthy selection of glowing praise and recommendations from past clients, some of whom have hired me more than once.
Questions?
If you have any questions about The Logo Smith, how I work, what's involved, prices and time-frames, then I have quite an extensive Client Q&A and Client FAQ Page, that should be nearly all you need.
However, if you still need to talk to me, or find out any thing else not covered on my website, then please do just reach out to me either via: Contact Page, text/call me: 07816 527 462, or find me on Twitter.
Finally, if after reading all this, and viewing some of my work, you'd like to take the first steps in getting to work with me, then please head straight on over to the Creative Brief – Hire Me page.
Here are some preliminary questions set out in a simple online form, to get the ball rolling.
Graham Smith.
Colophon
This site is running on WordPress, utilising a theme called Chaplin, which was developed & designed by Anders Norén. This site only uses the standard WordPress Blocks for the layout; no other Page Building plug-in's are used.
The site is hosted with a Siteground Cloud Server using 4 CPU's, 8GB Ram and 40GB SSD; caching provided by Siteground & WP-Rocket, with additional caching and security provided by a Cloudflare Pro account.