5 Phrases Of Massimo Vignelli is a gorgeous set of posters, entitled: Vignelli Forever, designed by Anthony Neil Dart set in Helvetica.
Anthony Neil Dart has designed one main poster summing up five well-known phrases, and quotes, by Massimo Vignelli, then a further five posters each displaying one of the five phrases.
These have been floating around for a few years now, but really do like them and felt another airing would be worthwhile.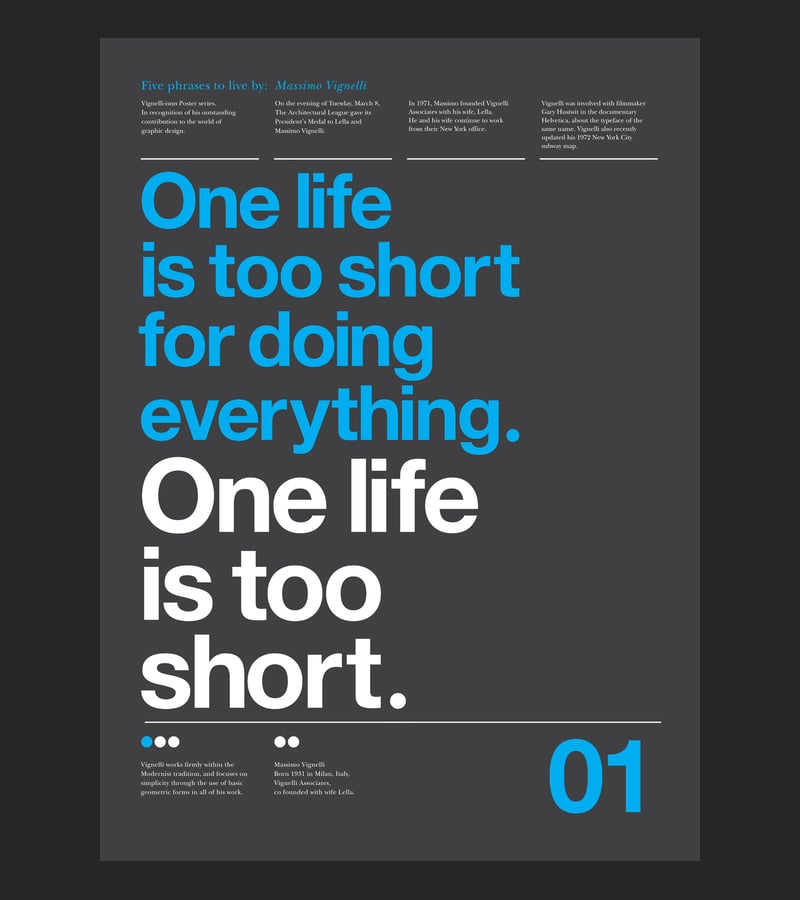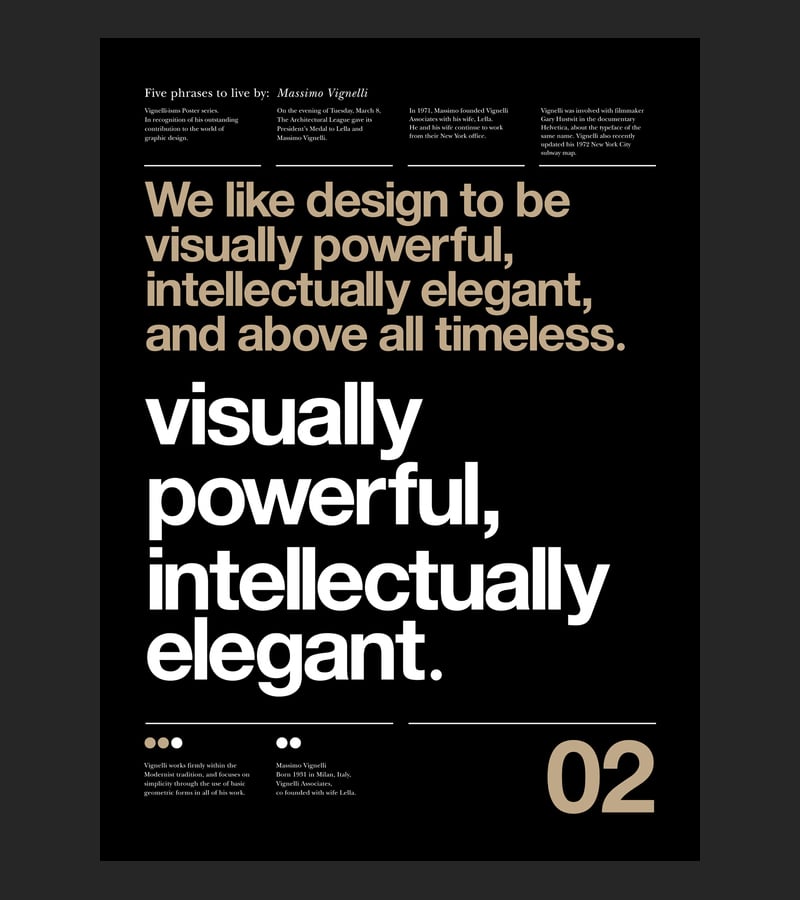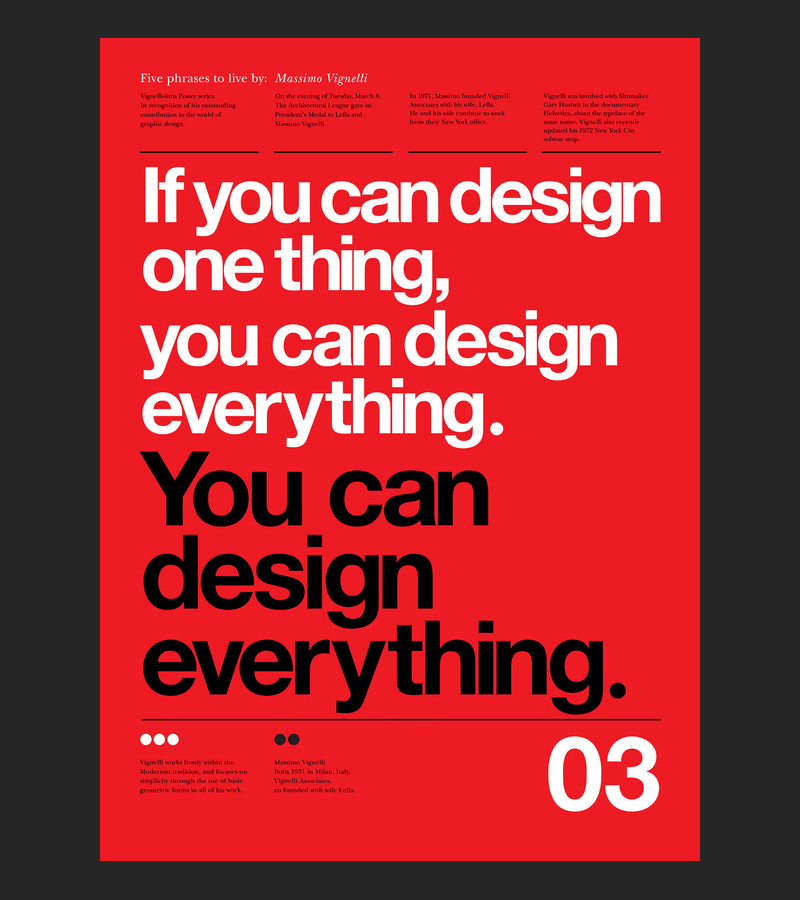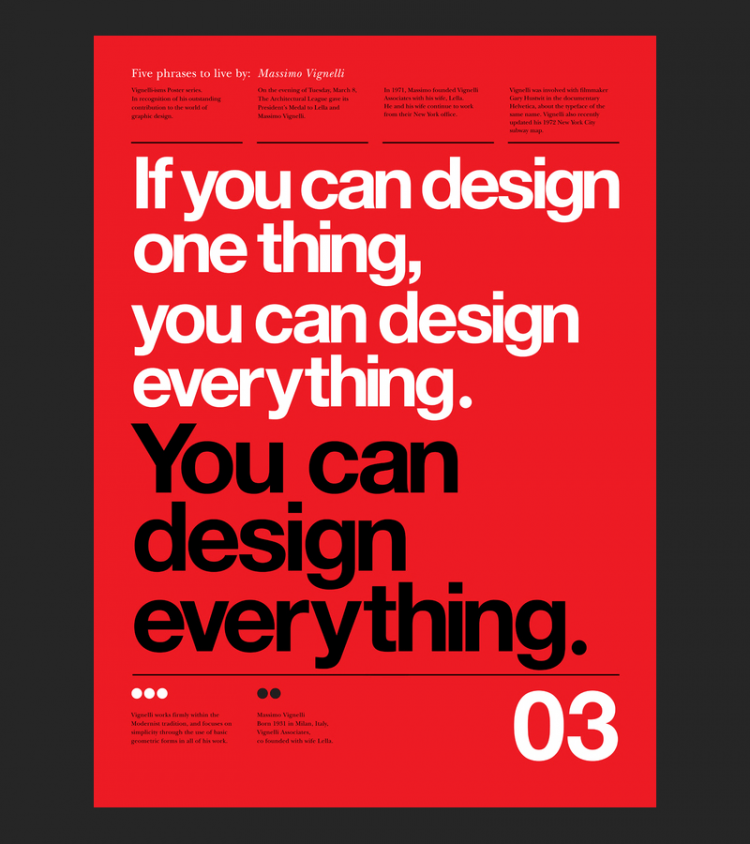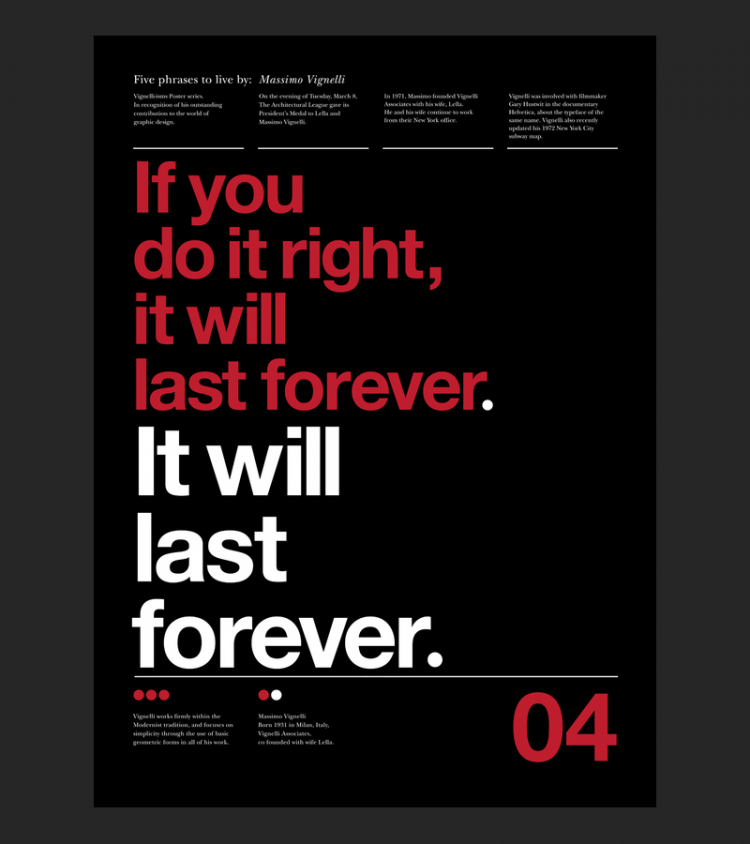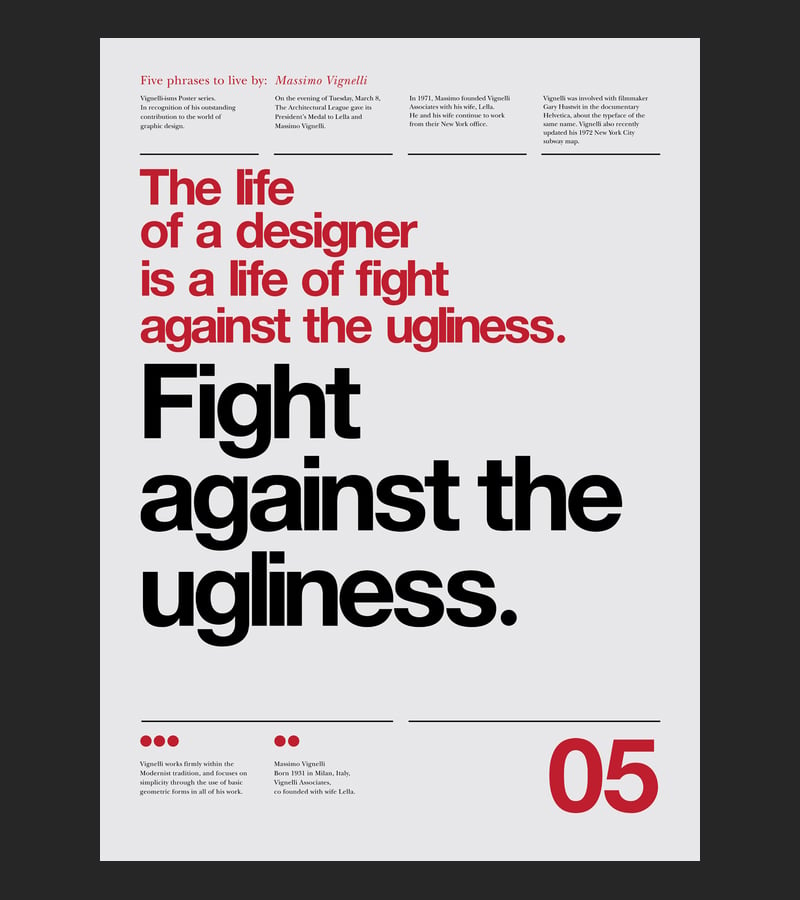 Decided to keep the jpg files as high-resolution as possible, rather than downsampling, to keep the pretty small fine-print as legible as possible.
I'd really like to get my hands on a set of these, they look so smart!
The Vignelli Forever posters were originally found via AdWeek, in their Talent Gallery.
One life is too short for doing everything.
We like design to be visually powerful, intellectually elegant and above all timeless.
If you can design one thing, then you can design everything.
If you do it right, it will last forever.
The life of a designer is a life of fight against the ugliness.
5 Phrases Of Massimo Vignelli: Vignelli Forever Set in Helvetica by Anthony Neil Dart