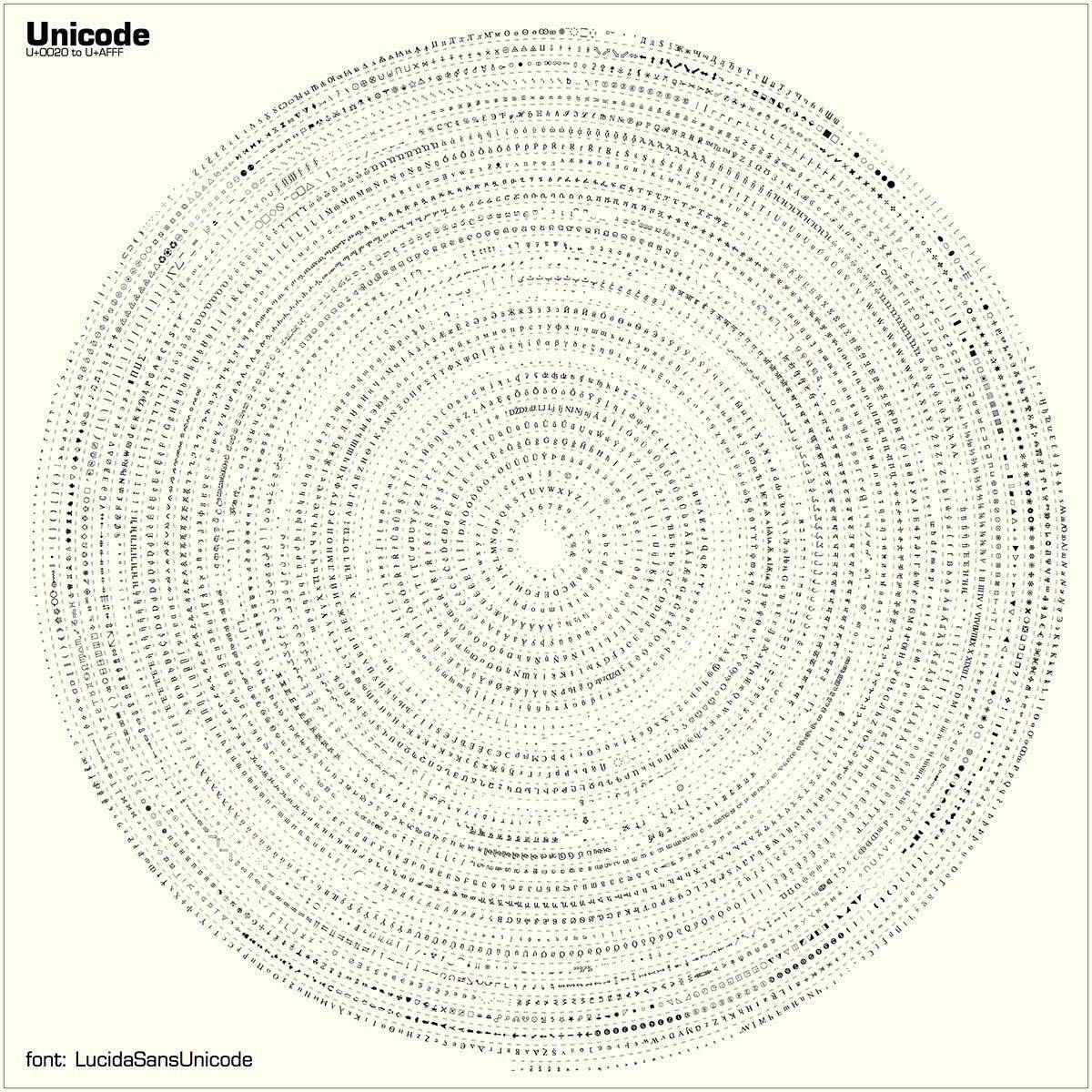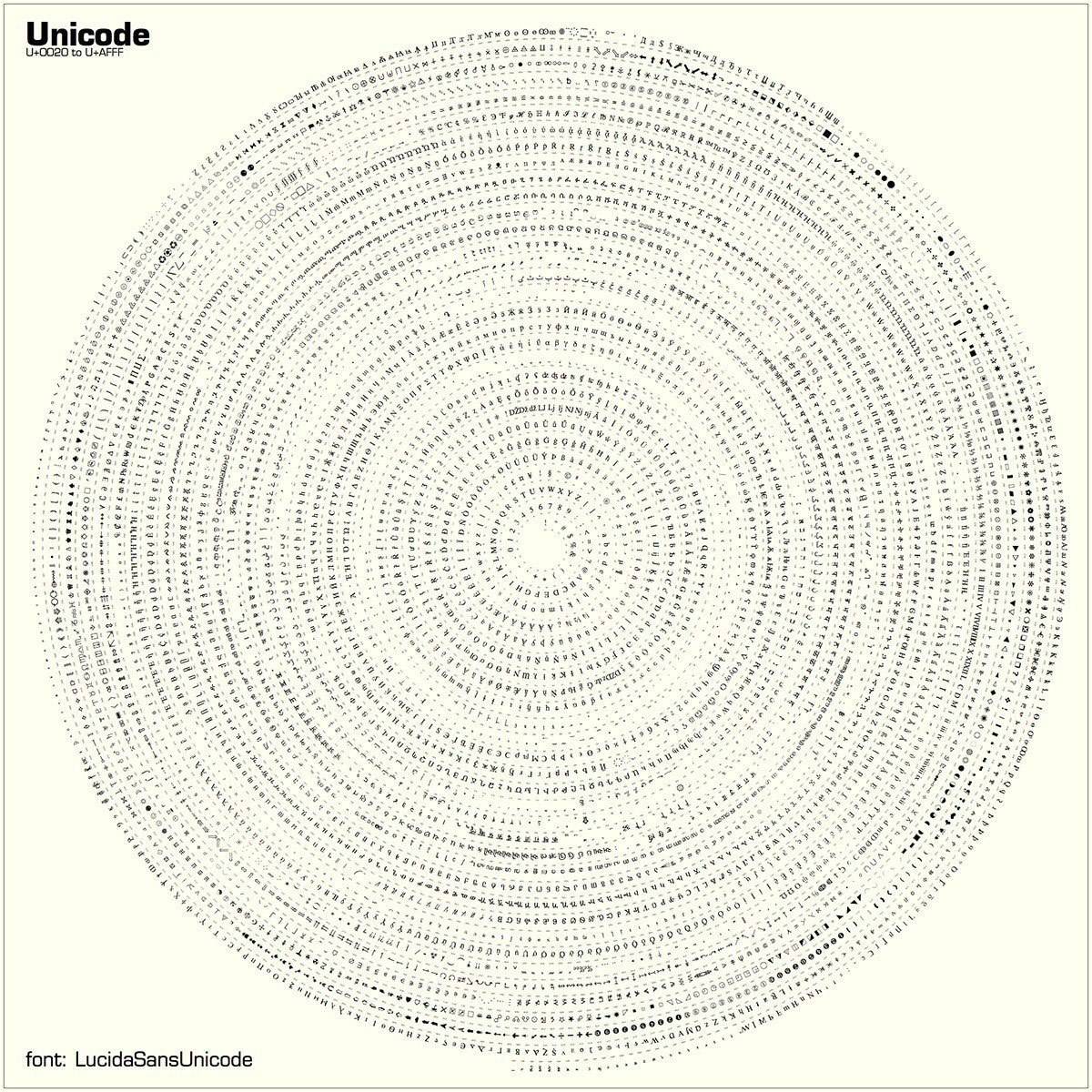 Unicode (U0020 to U+AFF) in a Spiral Typographic Poster
This Unicode Spiral Typographic Poster is just IMMENSE in every sense of the word. The original poster (above) measures in around the A3 size, and can be downloaded via this Dropbox link.
The 'full' version below also contains all the Hangul etc glyph's, and the poster measures nearly 1 metre square, with each glyph measuring in at 6 points (2.116666667mm).
You can also download this monster version at this Dropbox link.
Some type of patience must of been needed to put this typographic design together not to mention some half decent computing power. Even on my Apple Pro tower, the PDF of 'full version' took some time to redraw on screen, each glyph drawing itself radiating out from the centre. That would make a fun GIF!
I found this epic work of art: Unicode in a Spiral, over in the Typography section of Reddit, and I think it's worth you going over and leaving a comment for the graphic designer who created it,  Reddit User Cormullion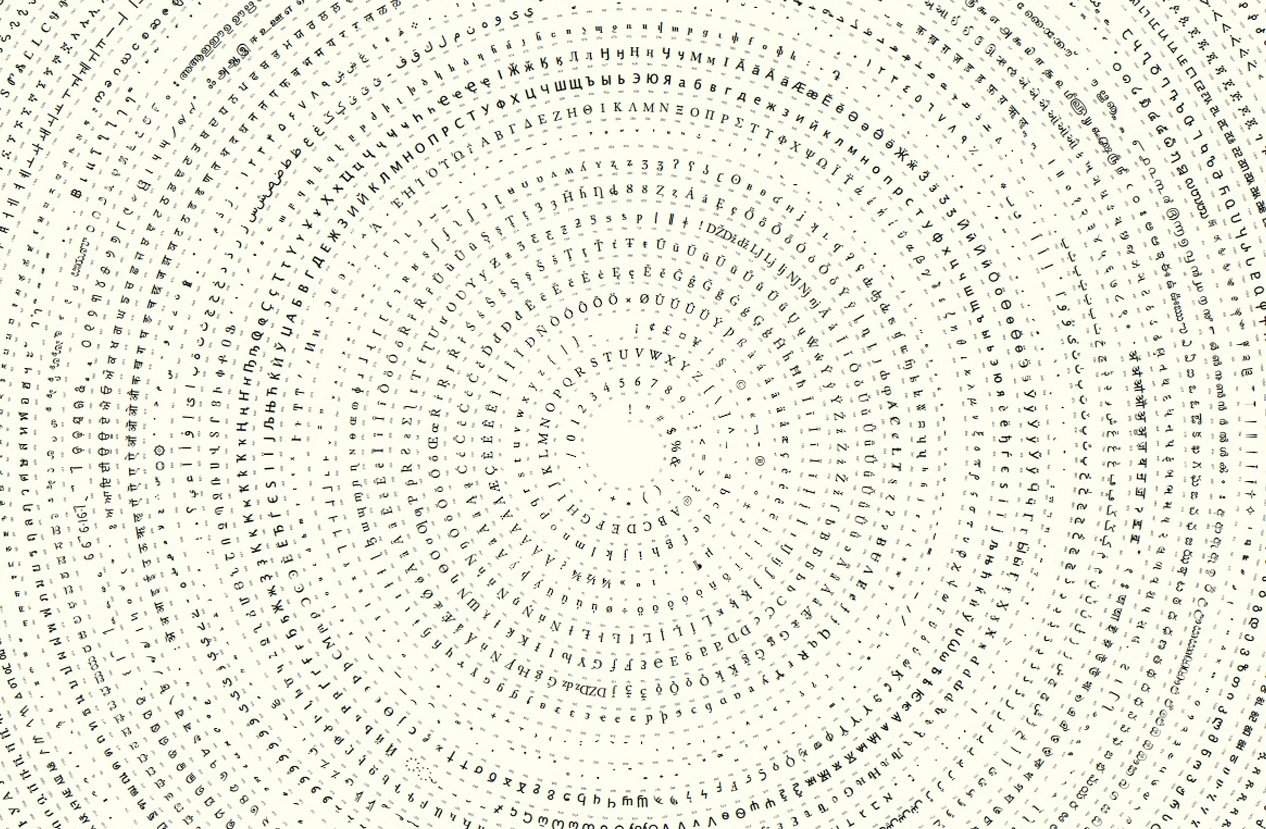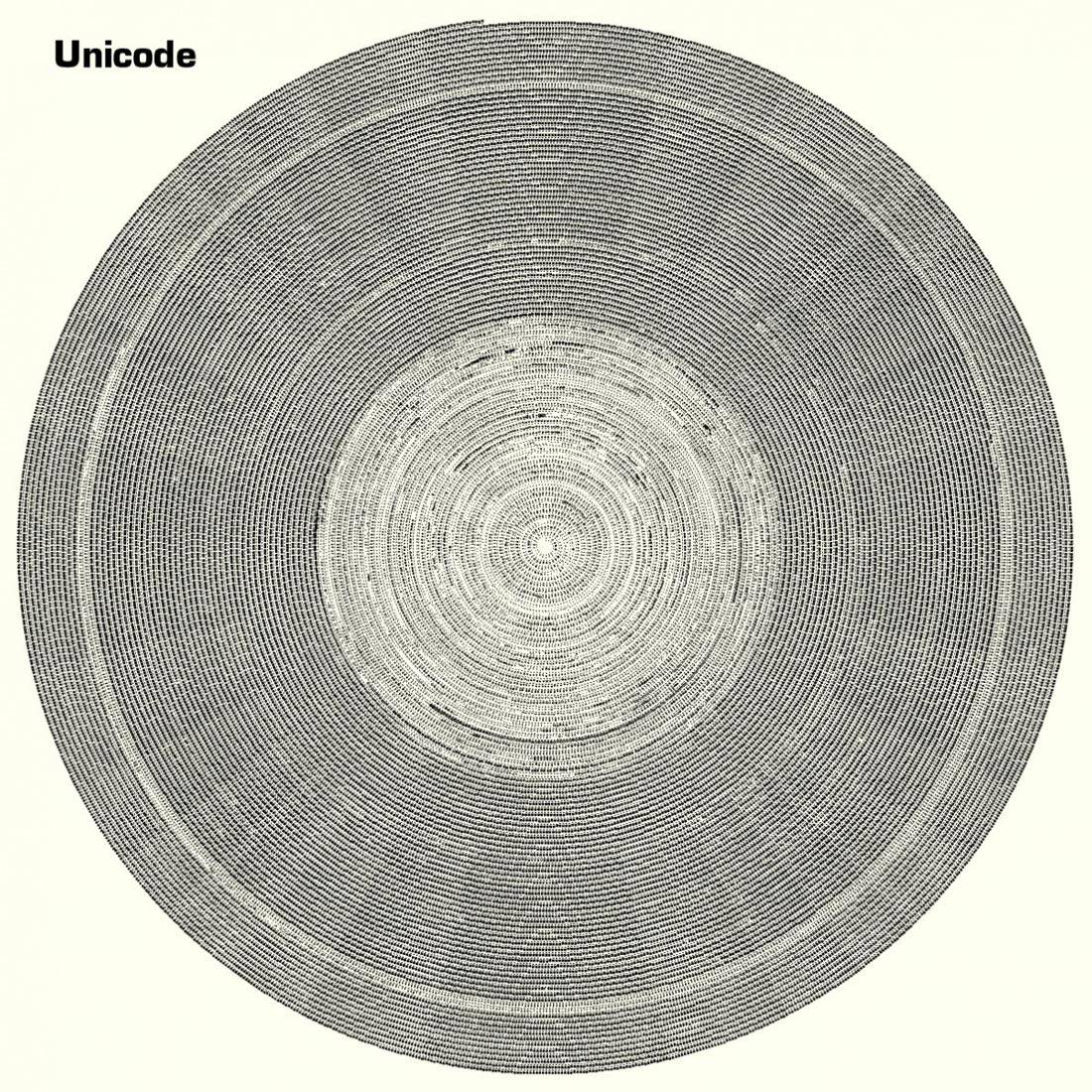 ---
---