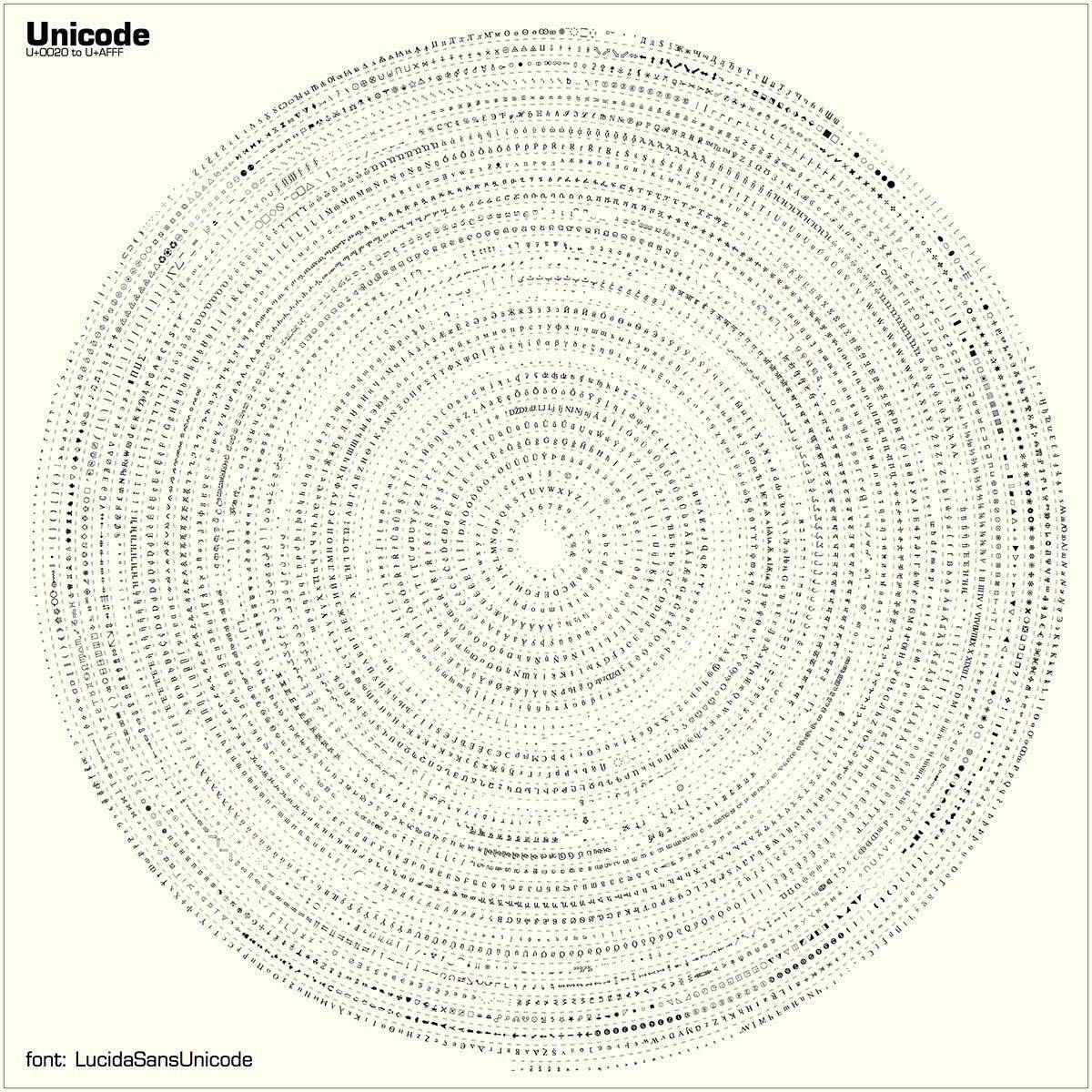 Unicode (U0020 to U+AFF) in a Spiral Typographic Poster
This Unicode Spiral Typographic Poster is just IMMENSE in every sense of the word. The original poster (above) measures in around the A3 size, and can be downloaded via this Dropbox link.
The 'full' version below also contains all the Hangul etc glyph's, and the poster measures nearly 1 metre square, with each glyph measuring in at 6 points (2.116666667mm).
You can also download this monster version at this Dropbox link.
Some type of patience must of been needed to put this typographic design together not to mention some half decent computing power. Even on my Apple Pro tower, the PDF of 'full version' took some time to redraw on screen, each glyph drawing itself radiating out from the centre. That would make a fun GIF!
I found this epic work of art: Unicode in a Spiral, over in the Typography section of Reddit, and I think it's worth you going over and leaving a comment for the graphic designer who created it, Reddit User Cormullion
Unicode (U0020 to U+AFF) in a Spiral Typographic Poster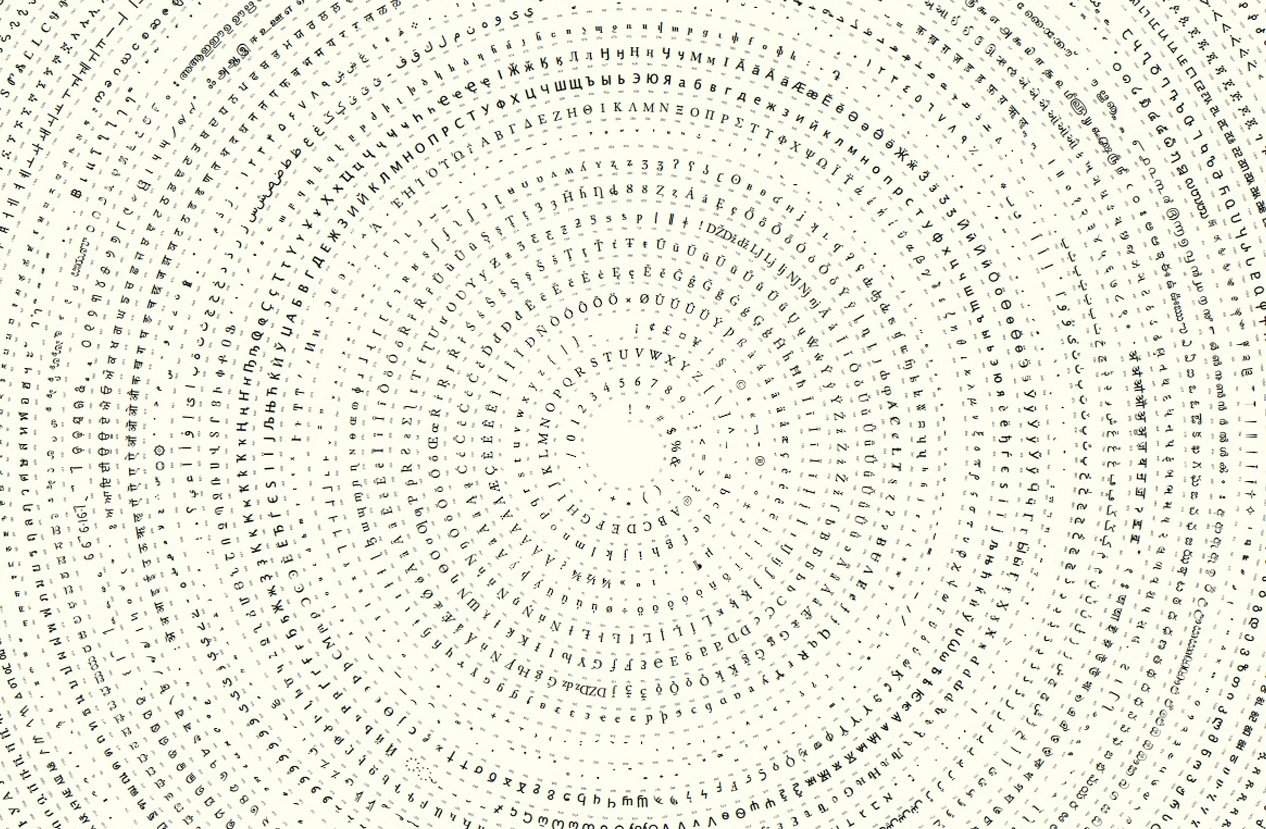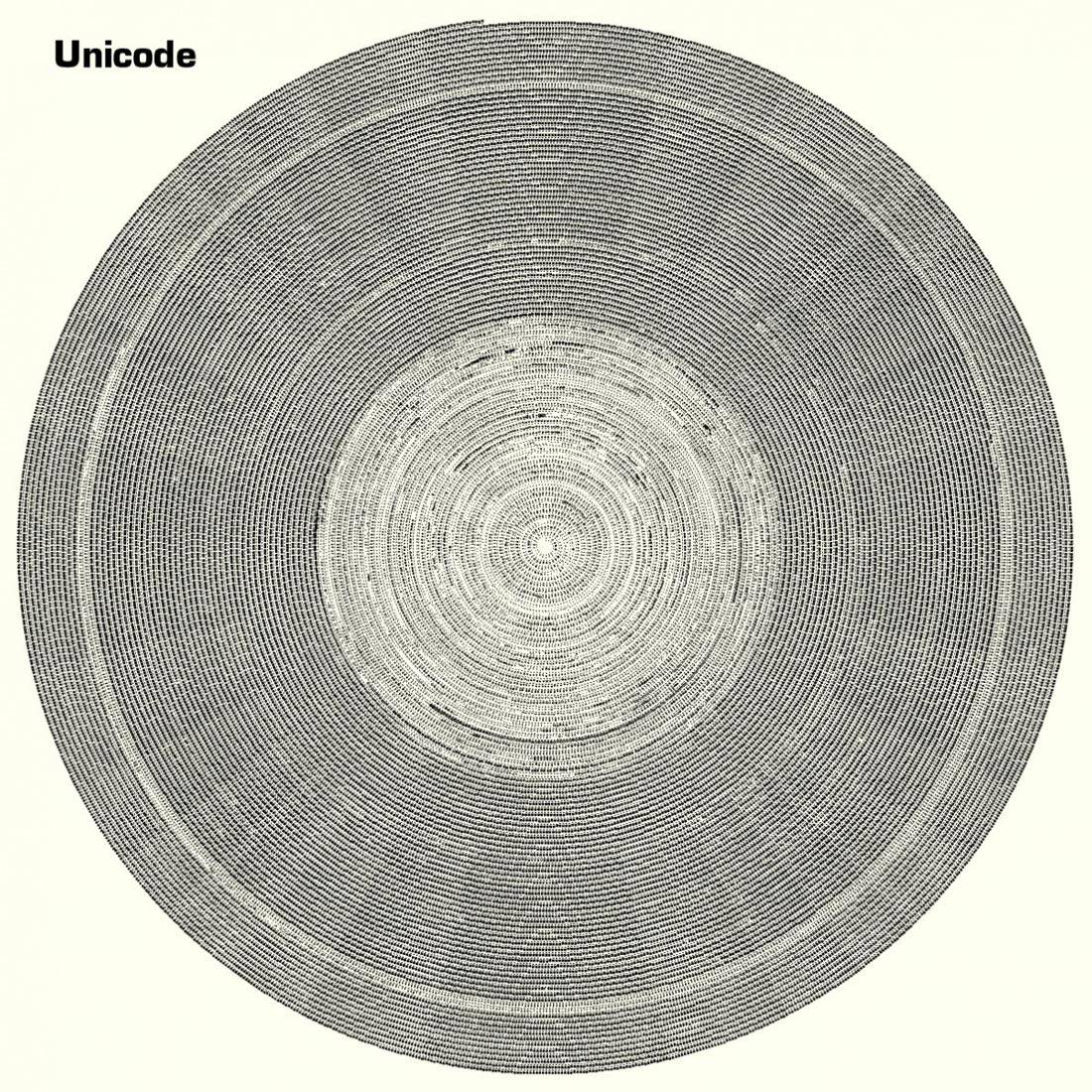 Wikipedia Unicode is a computing industry standard for the consistent encoding, representation, and handling of text expressed in most of the world's writing systems. The standard is maintained by the Unicode Consortium, and as of May 2019 the most recent version, Unicode 12.1, contains a repertoire of 137,994 characters covering 150 modern and historic scripts, as well as multiple symbol sets and emoji. The character repertoire of the Unicode Standard is synchronized with ISO/IEC 10646, and both are code-for-code identical.
The Unicode Standard consists of a set of code charts for visual reference, an encoding method and set of standard character encodings, a set of reference data files, and a number of related items, such as character properties, rules for normalization, decomposition, collation, rendering, and bidirectional display order (for the correct display of text containing both right-to-left scripts, such as Arabic and Hebrew, and left-to-right scripts)
---
About this Post
Written by:
Graham Smith
:
Date of Publication
First Published on:
2015/12/01
and Updated on:
2019/11/24
Post Categories
Filed In Categories:
Designer Spotlight, Poster Design, Typography
Post Tagged by
View More Posts by Category
---
---
If you like the Logo & Brand Identity Design work I have done in my Portfolio, and Case Studies and Monomarks, and are looking to hire yourself a Highly Talented, and Super Experienced (28 Years), Freelance Logo & Brand Identity Designer, then look no further. Visit Hire Me, and fill in the Design Brief, or just Contact me.
The Logo Smith has Full Business Idemnity Insurance (FCA Regulated).