This is a rather special self submitted list. Are you stupid? Are you a stupid failure? Are you a stupid and utter embarrasment to colleagues and friends? Are you in fact so stupid, that you have perfected the art of cloak and dagger, you are in fact a closet secret failure.
On the outside apparently cool, calm and collected, with nothing but a string of good fortune behind them, but secretly hide a shame that's just too awful to contemplate?
If so, then this list is for you. It's for all creatives, designers and geeks that have failed abysmally at not succeeding in life or their chosen career and just being plain stupid. You have even failed at being stupid.
Me me me!
Add personal details to the comments at the end of this post, so all may mock and ridicule you for being so stupid. Also allowing prospective new employee's or clients to carefully check if they are potentially hiring a stupid person.
Please give full information about your shame and embarrassment, and any references or links to examples that may prove useful to those laughing at you.
Post History
This was first posted nearly a year ago, under the guise of being a failure, opposed to being stupid. But frankly, they are both one of the same, so, I have decided to 'rebrand' this post.
After the release of my Don't be Stupid Poster I decided to milk that quote for all that it is worth. Shameful I know, but not stupid.
---
Previous Post:
Zag Font – Free Download – Ideal for Logo & Graphic Design
Next Post:
Dont Be Stupid – Typographic Poster for Download
---
Posts of Similar Content: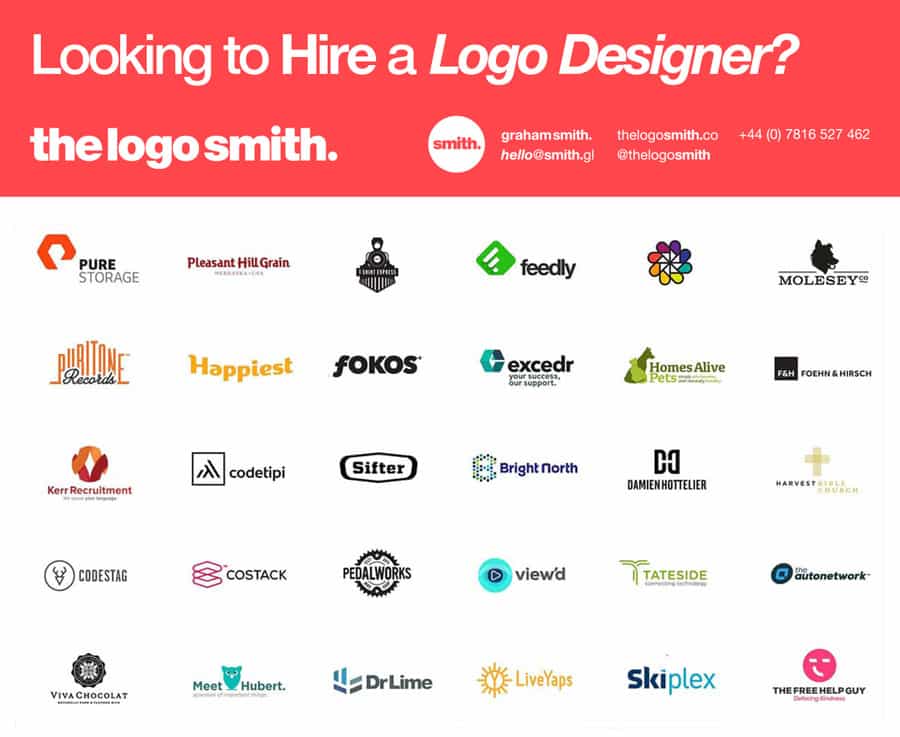 Looking to Hire a Freelance Logo Designer?
If you like the design work I've done in my Portfolio (some examples above), and Monomarks, and are looking to hire yourself a highly talented, and very experienced (25 Years), Logo and Brand Identity Designer, then look no further.
Just visit my Hire Me page, and fill in the short Design Brief. Or, just reach out to me via my even shorter Contact Form.
About | Hire The Logo Smith | FAQ's | Case Studies | Portfolio | Monomarks | Logos for Sale | Contact
---
Home » Design Blog | The Logo Smith | Freelance Logo & Brand Identity Designer » Vintage
© 2005-2018 All Rights Reserved The Logo Smith
Logo Designer & Brand Identity Design Studio, with 25 Years Experience.
Graham Smith: 10 Badgers Copse, Seaford, East Sussex, England.
Tel: +44 (0) 7816 527 462 Email: [email protected]