Found this on Twitter yesterday, so if it was you who Tweeted it, just leave a comment below and I will add a credit to you in the text here, because this is just too hilarious or disturbing to pass up without further examination. A classic example of a innocent, good meaning logo turning bad due to sexual meanings and references changing over the decades.
Original Post Credit
The original post was made by www.afrojacks.com and the following text has been taken from their site :
In the 70s, this picture stood for God's children. Now it just stands for boys giving priests a good ol beej. Yes, this is an actual logo designed in 1973 for the Catholic Church's Archdiocesan Youth Commission. It even won an award from the Art Directors Club of Los Angeles.
Please go and visit Afrojacks if you wish to leave a comment, after all, they found it not me, I'm just a messenger.
The Original Logo Message
Religion and Sex goes hand in hand.
Clearly, the intended message is one of guidance and being protected. The vicar/priest holding the youngster in a so called protective posture. No harm will come to you my child. Yeah right. Snort.
A slight improvement - Hmmm. No.
Just quickly knocked up in PhotoShop. Raising the childs head above the 'groin' and inverting the shoulders makes a difference without loosing meaning or integrity of the original logo.
Unless you are always looking at things sexually, then this would presumably also resemble the priest 'doing it from behind', as in 'i got your back son'. Ack. It doesn't take much for something to become a possible sexual reference. Seems people can see sexual references in everything, even when there isn't. :)
Oh lordy, I give up.

---
Previous Post:
I Want The Bestest Logo You Have Designed – Ever
Next Post:
Logo Design RoundUp Part 8 – How Designers Promote & Brand Themselves
---
Posts of Similar Content: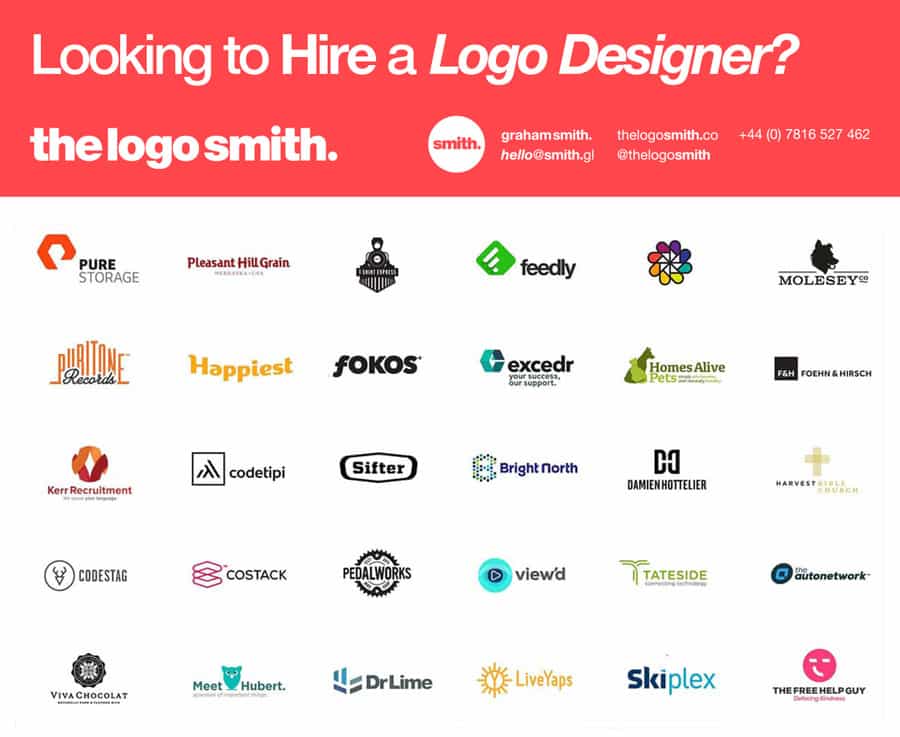 Looking to Hire a Freelance Logo Designer?
If you like the design work I've done in my Portfolio (some examples above), and Monomarks, and are looking to hire yourself a highly talented, and very experienced (25 Years), Logo and Brand Identity Designer, then look no further.
Just visit my Hire Me page, and fill in the short Design Brief. Or, just reach out to me via my even shorter Contact Form.
About | Hire The Logo Smith | FAQ's | Case Studies | Portfolio | Monomarks | Logos for Sale | Contact
---
Home » Design Blog | The Logo Smith | Freelance Logo & Brand Identity Designer » Brand Identity
© 2005-2018 All Rights Reserved The Logo Smith
Logo Designer & Brand Identity Design Studio, with 25 Years Experience.
Graham Smith: 10 Badgers Copse, Seaford, East Sussex, England.
Tel: +44 (0) 7816 527 462 Email: [email protected]