All Archived Posts in Website
Need to Sharpen Design Skills? Been getting stuck-in-a-rut of late; maybe tied down with a long grinding project that just never seems to finish? Need a fresh injection of something new and random to spend a few hours on?
Then Arman Nobari, and Anthony Gibson, have created just the the thing! 
"These practice design prompts are intended to challenge you to think outside the box."
Head on over to the Sharpen Design Generator, and flick through a serious of Graphic Design related challenges: or side-project, exercises, self initiated tutorials, call it what you will.
Once you have completed one or more of the challenges, then you can send them a copy of your work, and/or Buy Them a Beer!
Put it in your Design Portfolio
If you actually end up designing something pretty special, then there's no reason why you can't put this in your design portfolio.
I have a mixture of client, and self initiated, logo and brand identity design projects in my Logo Portfolio.
Your design portfolio is ultimately about showing what you are capable of, not just about how many 'real' clients who have worked for.
Sharpen Design: Random Graphic Design Challenge Generator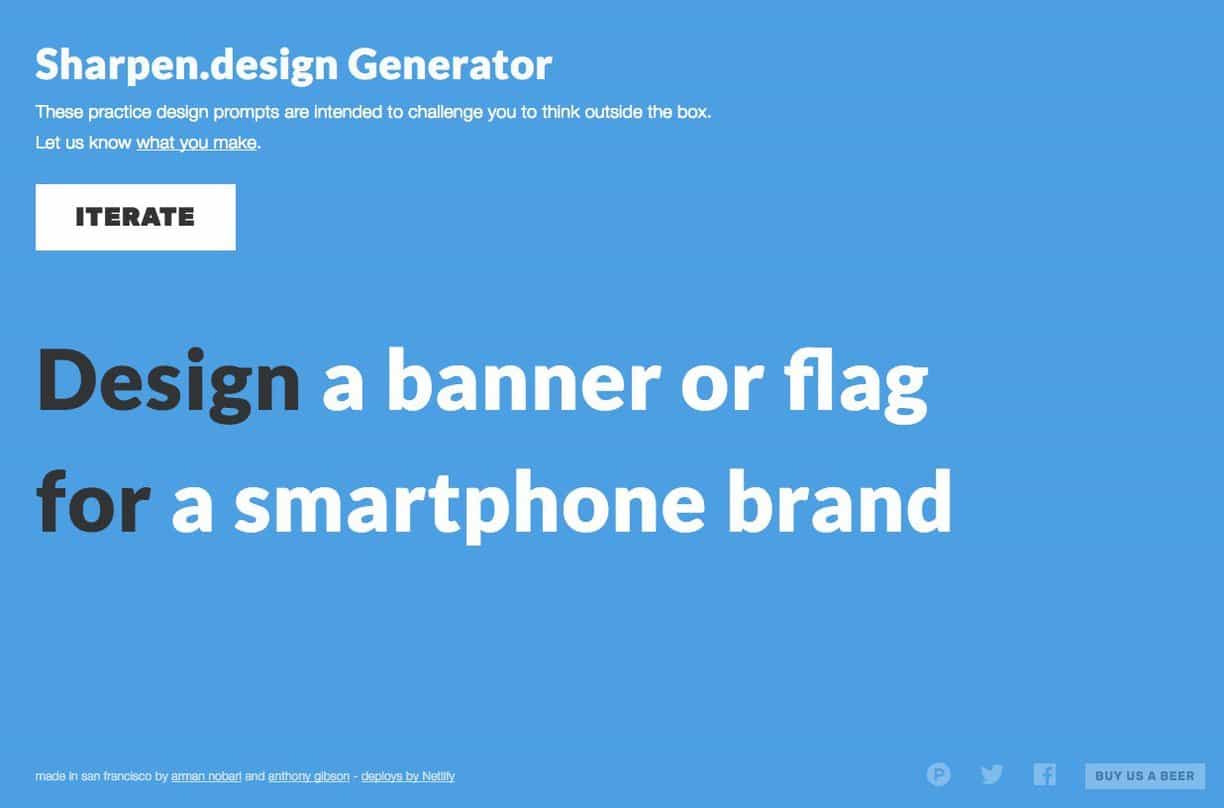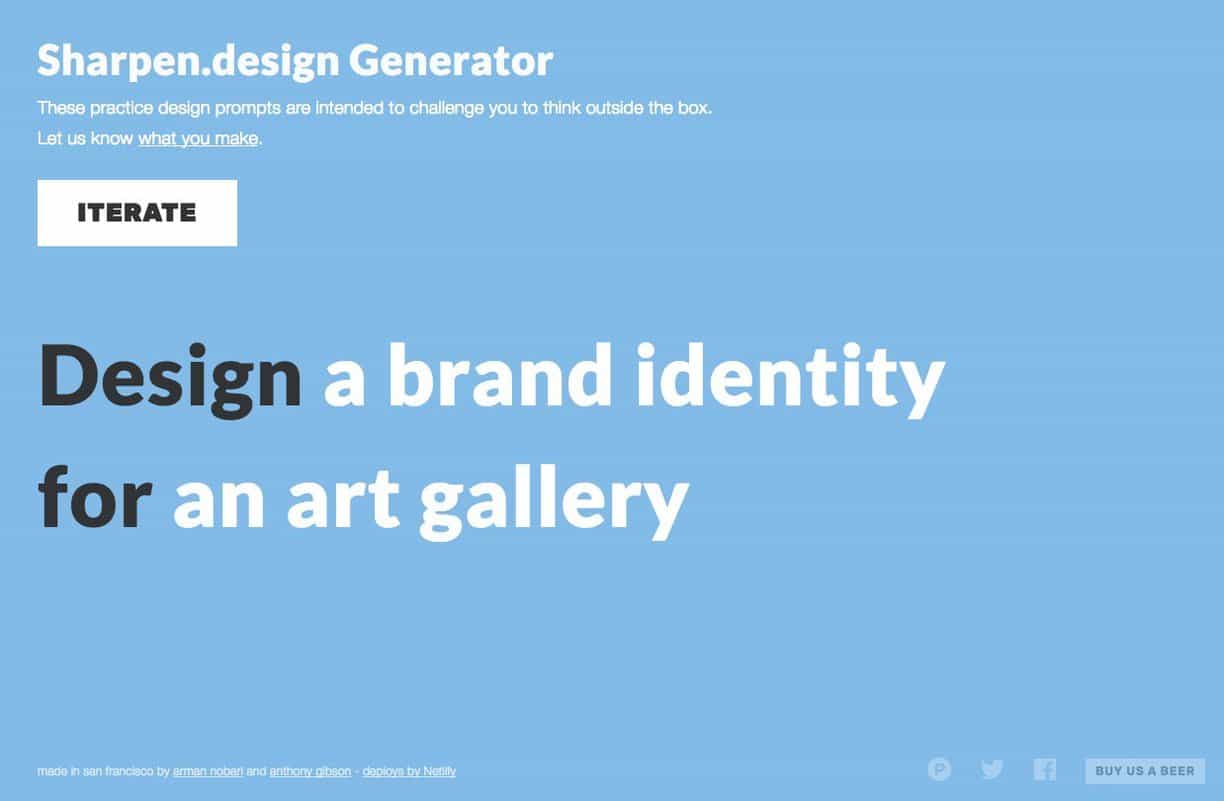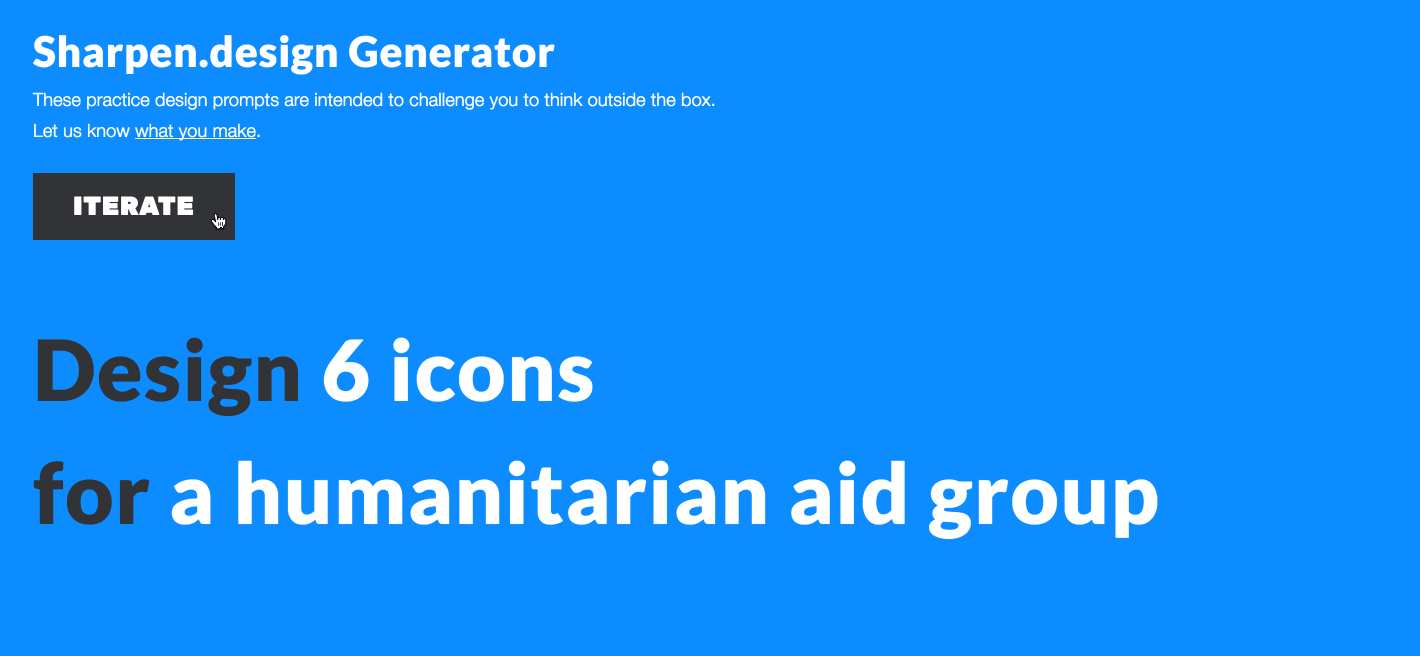 © 2005-2018 All Rights Reserved The Logo Smith
Logo Designer & Brand Identity Design Studio, with 25 Years Experience.
Graham Smith: 10 Badgers Copse, Seaford, East Sussex, England.
Tel: +44 (0) 7816 527 462 Email: [email protected]