All Archived Posts in typography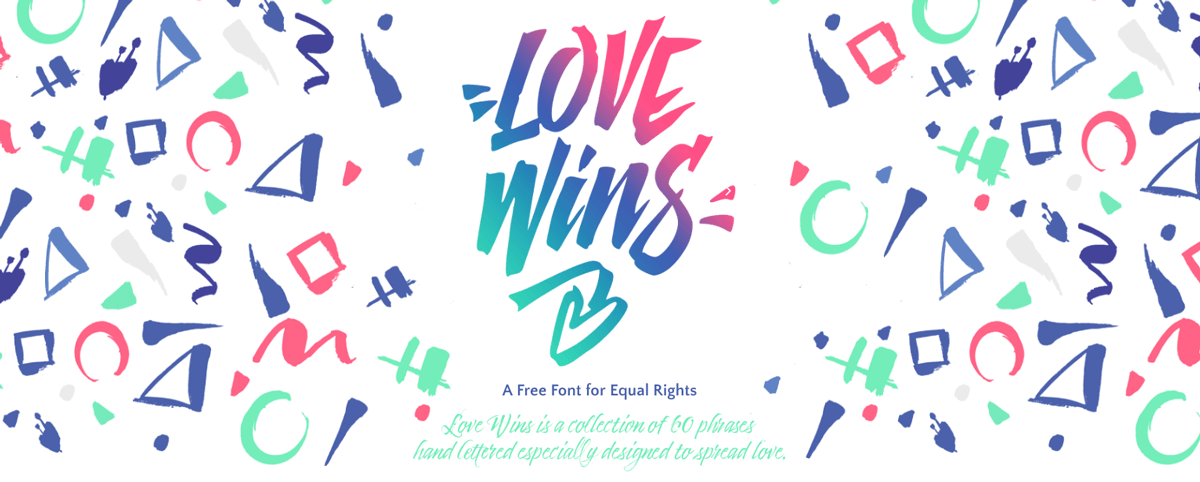 Love Wins is Hand-Lettered Free Font For Equal Rights Designed by Resistenza
Love Wins, from Resistenza, is a new 'hand-lettered' free font designed specifically to recognise, and support, Equal Rights.
It's not your typical font; it's actually a collection of 60 Equal Rights phrases, words and statements, that will allow you to spread love, and show your support for Equal Rights in many creative ways.
How to Download
As is quite common now, in order to download the font, all Resistenza ask is that you show support for the font, by: Tweeting, Liking it on FB, or G+1 and once done, it'll unlock the font so you can download it.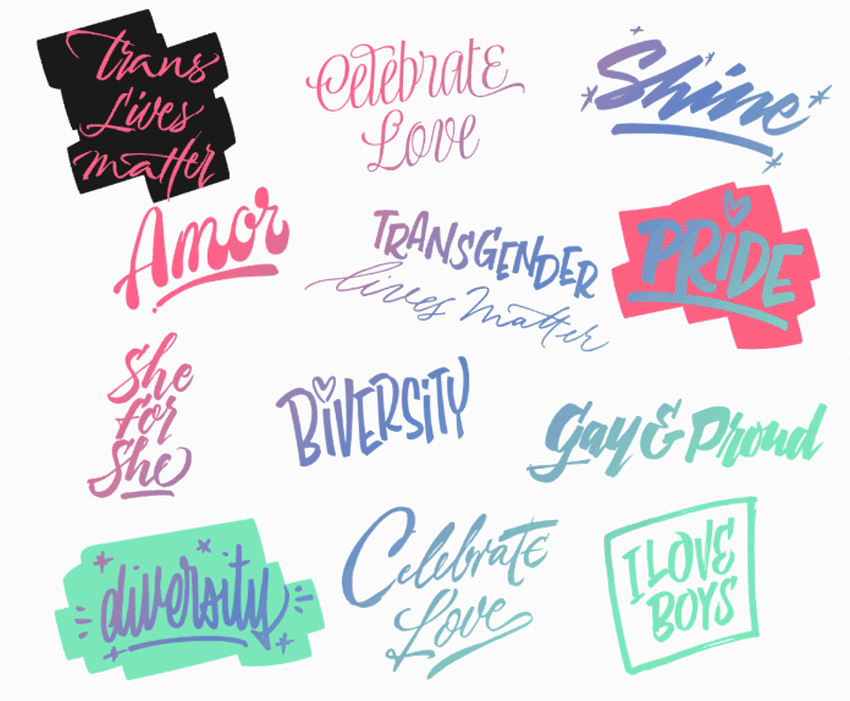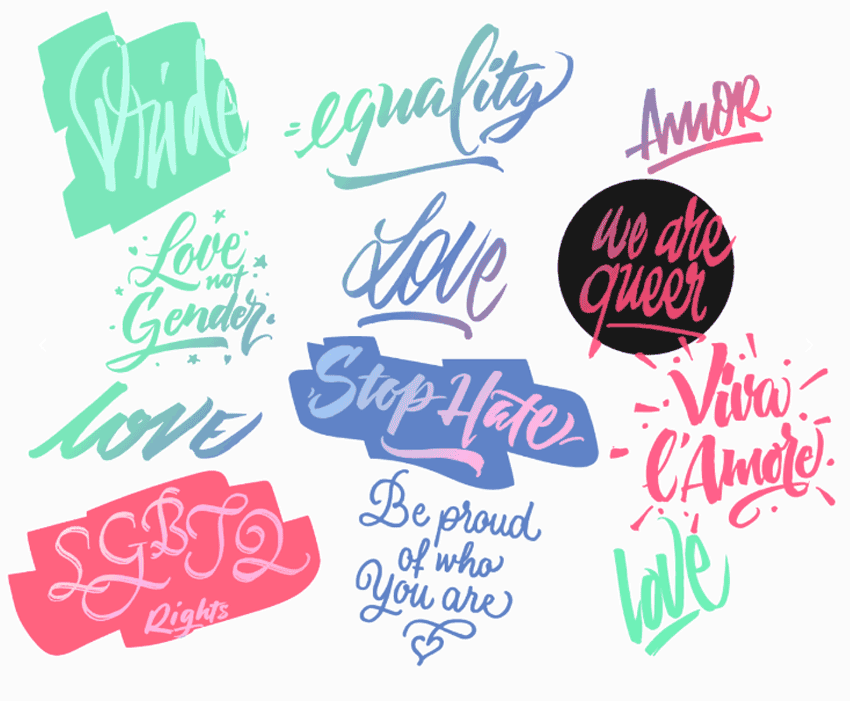 What can I do with Love Wins font?
On their website, there are some easy options to create various forms of real-world items, such as: Making Stickers, Make a Sign, Make a T-shirt, and create Posters.

About
Resistenza: "As Letter crafters we love seeing the signs people design for their different pride parades, and we wondered… Why don't we create a collection of handcrafted lettering to share some love and to add a typographic realness to the party?

Love Wins Font is a series of 60 phrases handwritten with expertise and love specially designed to celebrate diversity. The lettering was crafted with different calligraphic tools creating diverse aesthetics.

You can use them to create your signs, t-shirts, stickers, poster, banners.. all you need is to spread love during your Pride Celebrations (or day-to-day life!).

So if you support love and freedom, this is your new favorite freebie! Shout LOVE out loud!"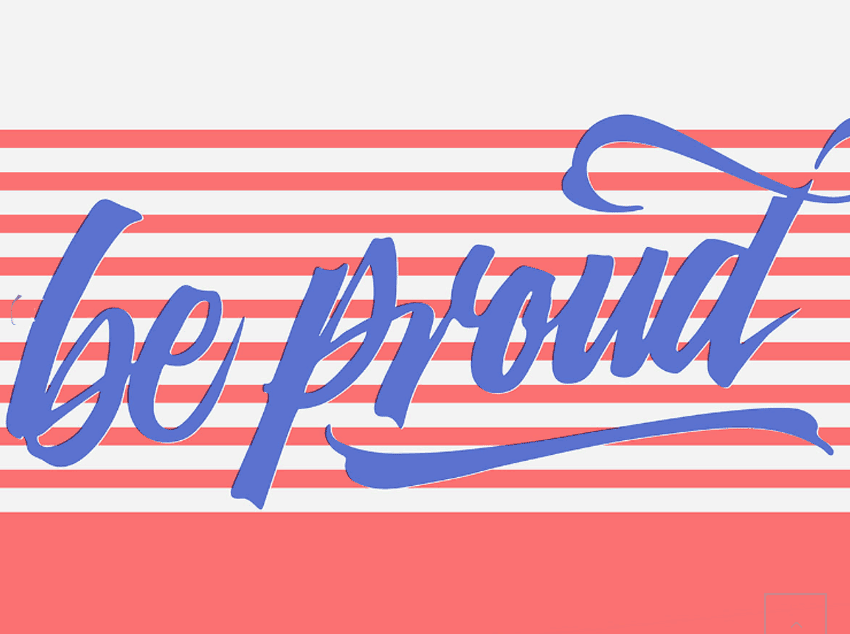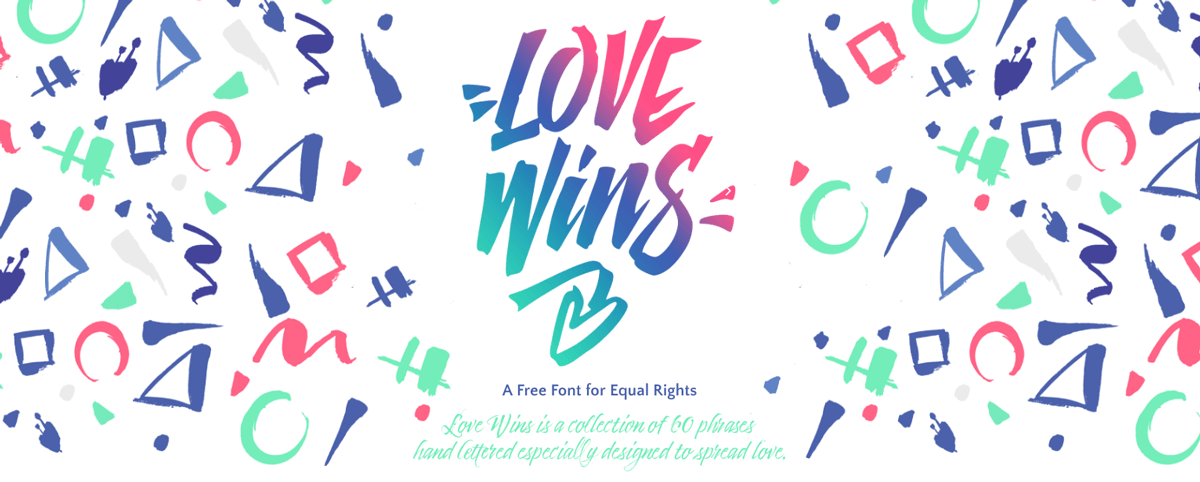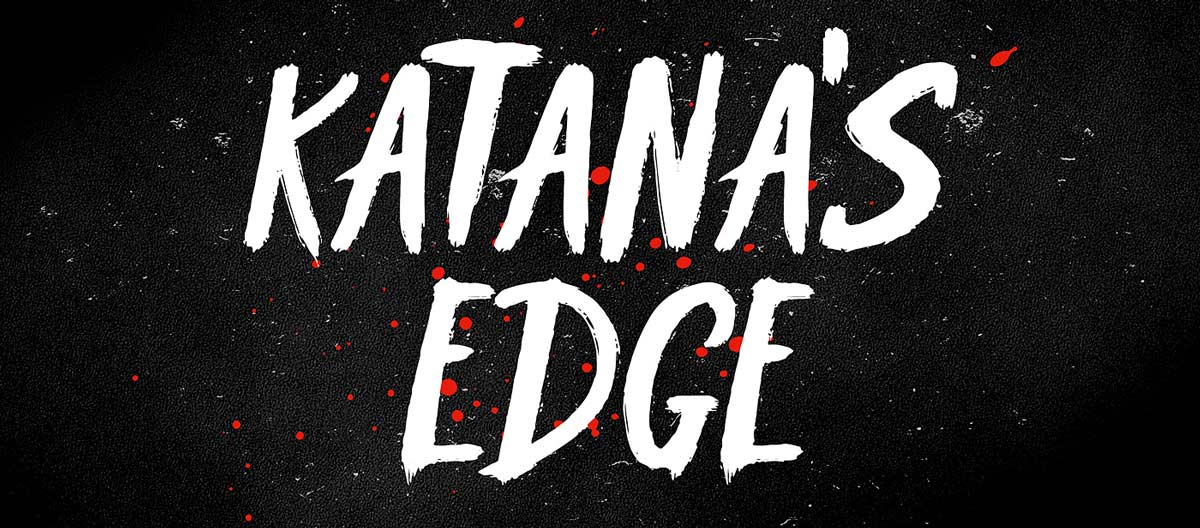 Free Font Katana's Edge, designed by Dimitris Bouskos, is one of many many many new free fonts that as graphic designers, we can all be a little grateful for.
The continued generosity of so many graphic and type designers, is what makes our particular line of work so damn brilliant.
The least we can do is to help share, promote, use and give feedback to all these free fonts that seem to be falling from the skies on a pretty continued basis. Amen.
Dimitri's Bouskos: "A grungy, brushy typeface with attitude, designed for punchy titles. Available for free download, enjoy!!"
Download Free Font Katana's Edge
You can find the Download Link for Katana's Edge, at the end of the Bechance Project Page. No hoops to jump through, just a regular quick and easy Dropbox link.
If you like and/or end up using Katana's Edge, then why not head over to Dimitri's Bouskos' Behance profile, and give a Thumbs-Up to the Katana's Edge project.
Nice one.
Found this link on FreeTypography (where else!).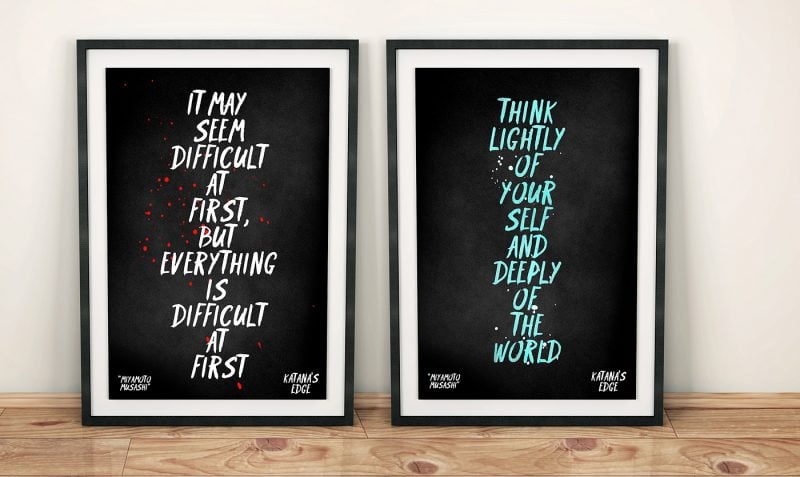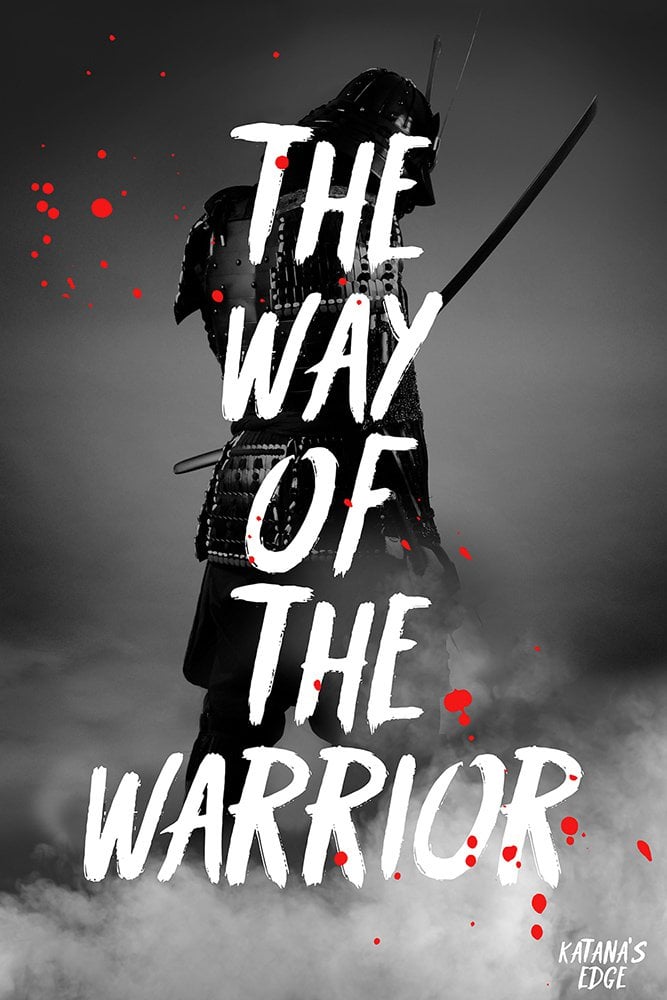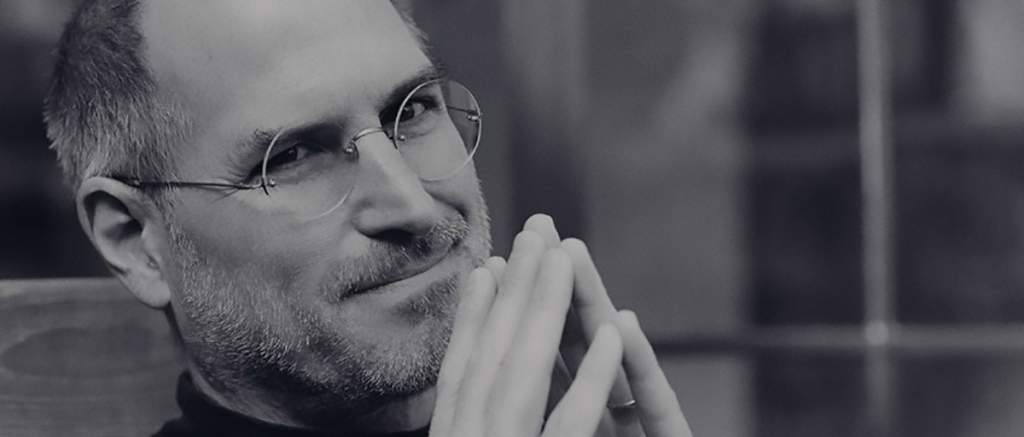 Steve Jobs Tribute Typographic Poster Designed by Oliver Gareis
This Steve Jobs Tribute Typographic Poster has to be one of the best graphic design tributes I've seen in a while. Oliver Gareis has done an outstanding job of mixing and matching a whole bunch of typographic styles, into something really rather elegant and stylish.
In basic type theory (using more than a few font styles in one layout etc) it should be a mess, but it just seems to work so well.
It might not be to everyones taste, but I love it.
You must go over to Oliver's Behance profile: Steve Jobs Famous Quote Typography to view the original project, and to also watch a time lapse video of the posters development.
Oliver explains how this came to be, and how long it took:
About one year ago I started this project, when the agency where I work full time decided that they want to pimp their office.

We brainstormed on what to do, and finally decided to write a quote on the wall of someone who is an inspiration to all of us, namely Steve Jobs.

So I sat down, took some time of reconsidering and picked a truly inspiring quote of him. First, I started drawing everything on paper.

Secondly, I scanned everything and assembled the four A4 sized papers into one piece with Illustrator.

It was a lot of hard work to create this illustration but it was definitely worth it. After I finished the illustration I drew the piece on our office wall.

It took me about 20 days spread over 4 month to finish this drawing. I would really appreciate it if you can take a look on the time lapse video to see my work."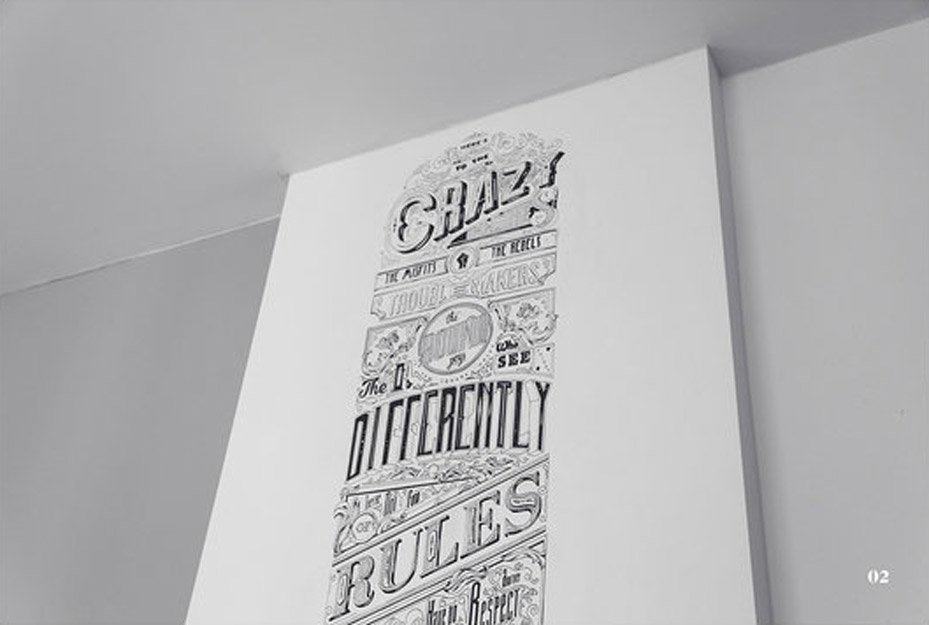 FontReach: scans top million sites to show font usage across the web
Whilst trawling the web last night, I came across this amazing font related website, called: FontReach, which 'simply' scans the top million websites to show how fonts are used across the internet.

Website Design and developed by Jesse Chase and Jason Chen, who deserve epic Kudos for a fantastic idea well implemented.
I initially tweeted it, and quickly saw how many times it had been liked and RT'd, which is a good indicator of how popular it could be.
FontReach scans the top million sites to show font usage across the web. https://t.co/uBM5yKK0Sm

— Graham 'Logo' Smith (@thelogosmith) November 25, 2015
FontReach is a gorgeously designed website, not to mention really quite interesting, AND useful, to play around with. It actually does provide good insight into how popular and widespread, or not, certain fonts are.
As a web designer, looking to decide which fonts to use for a website design, FontReach could be a pretty useful tool. Being able to consider a more varied choice of web fonts, not to mention being provided with names of other fonts you might have known about before.
I did a few basic font searches, and the top results are not really all that surprising, with Arial (below) coming in ranked number 1. What I like is seeing how the many variations of a certain font are also used, so you get the whole picture based on a certain type family, rather than just the main 'parent' name.
I also did a quick search for Helvetica (ranked 3rd), Times (ranked 23rd), and Gotham (ranked 55th) and Comic Sans (ranked 84th). Shouldn't be surprised, or shocked, to see how often Comic Sans has been used as a font in a website design, but I still am.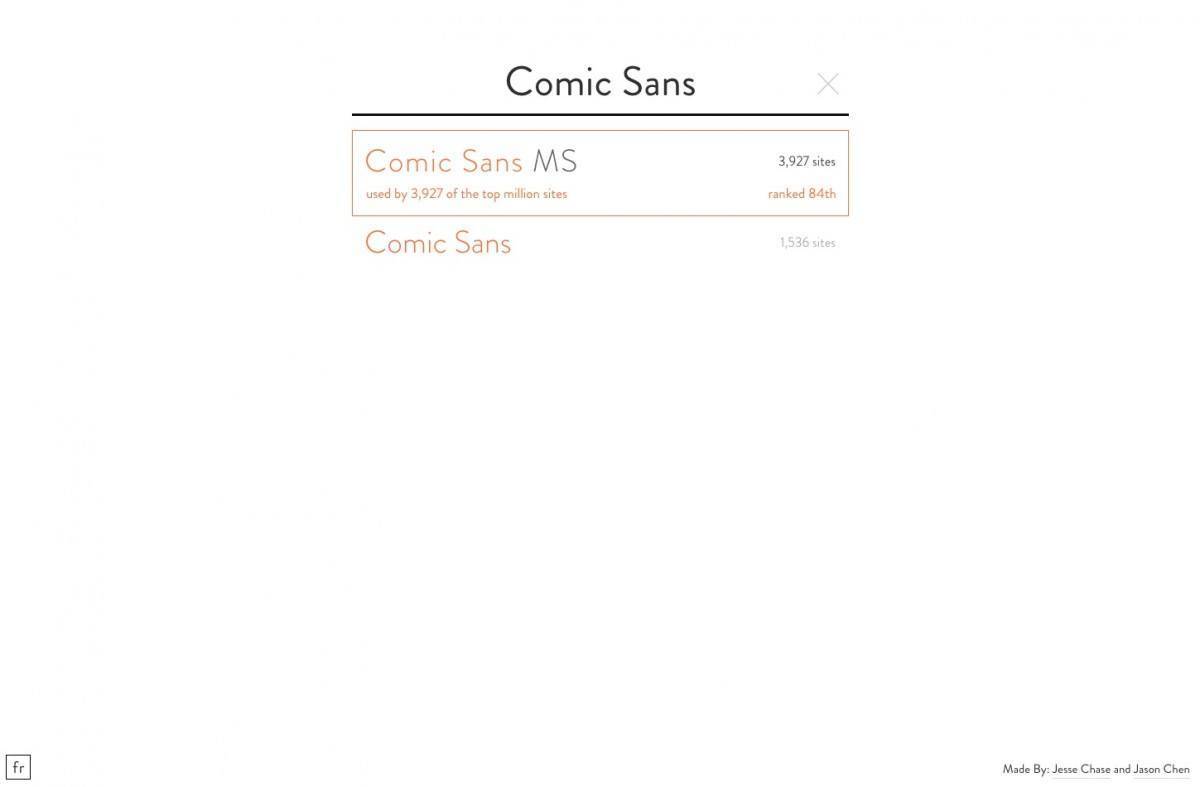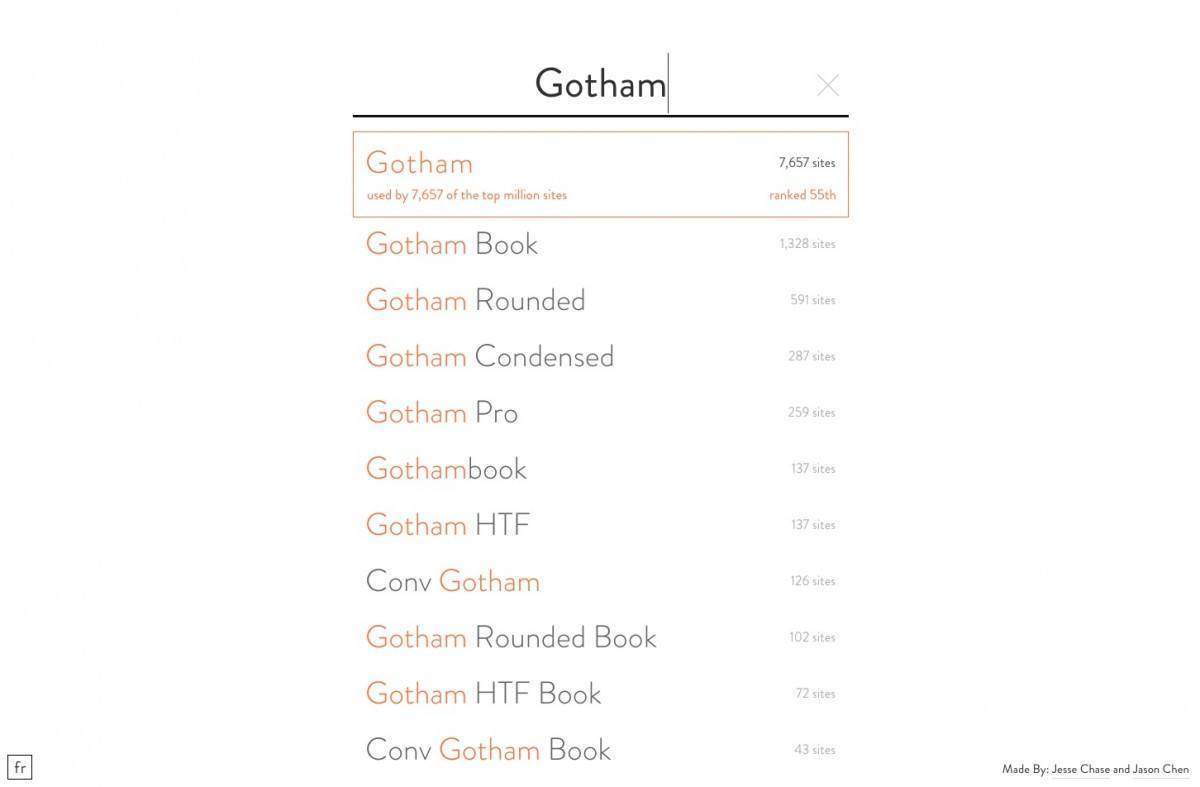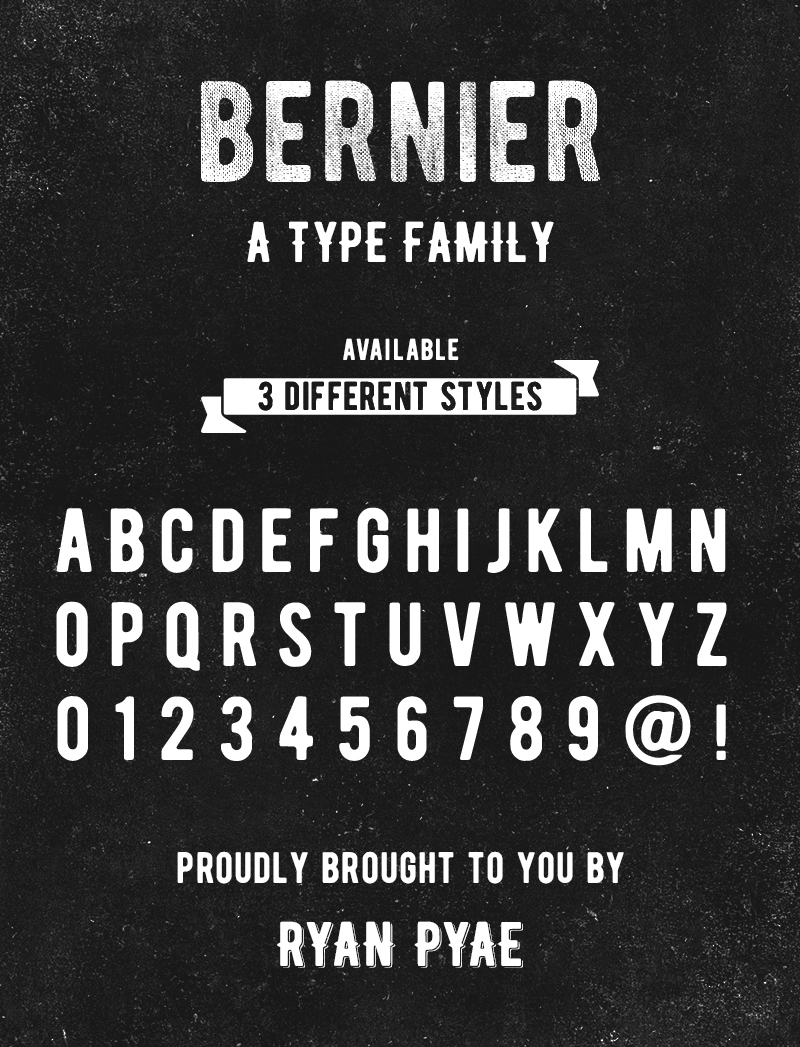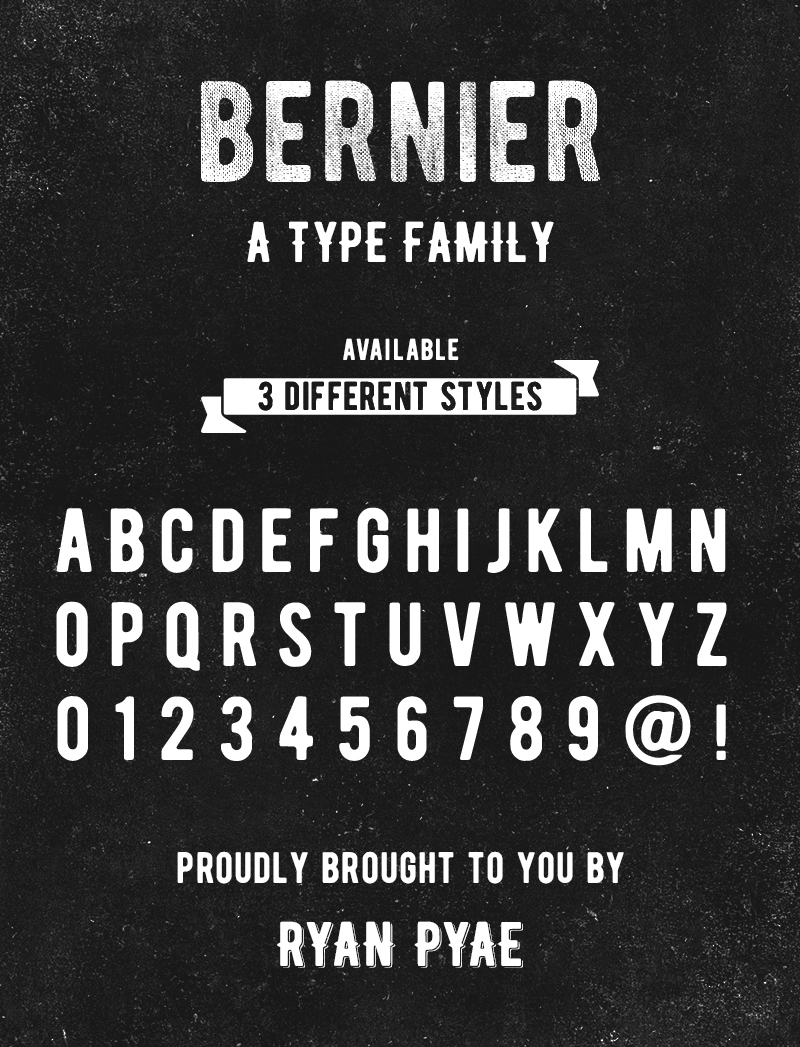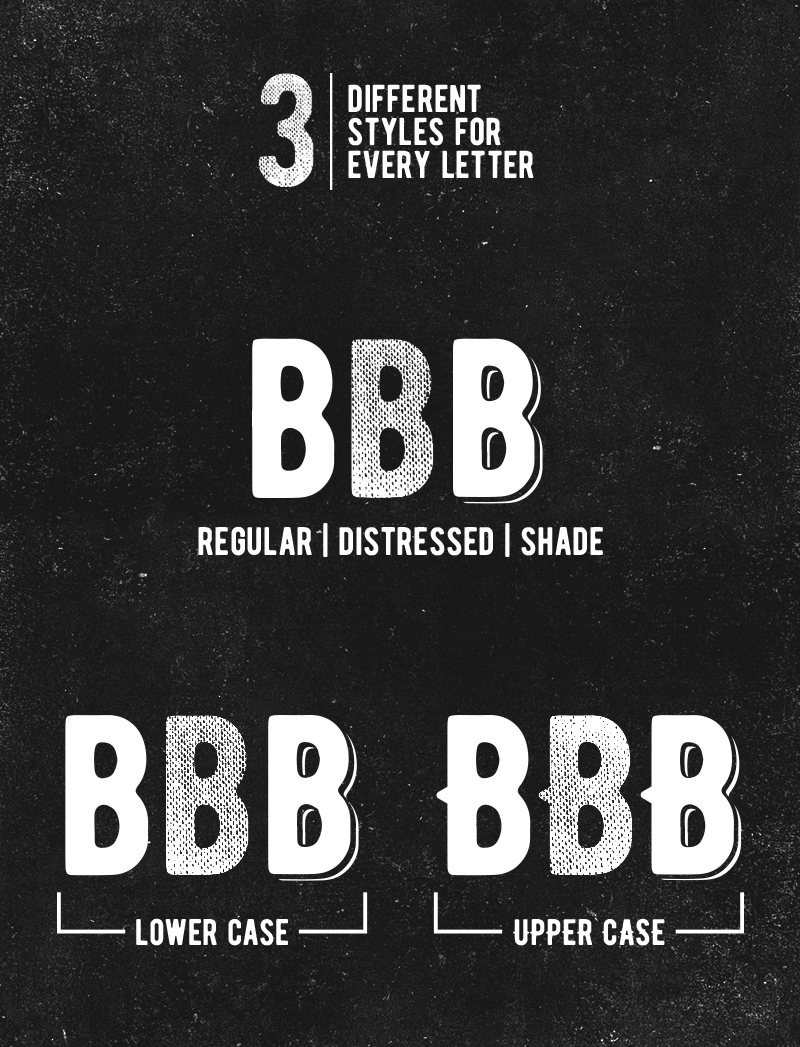 Free Font Download: Bernier Vintage Font Designed by Ryan Pyae
Finding some nice free fonts for download on Behance at the moment. Here's a condensed vintage style font (upper-case only) designed by Ryan Pyae.
Although only upper-case, Bernier does comes in 3 different styles: Regular, Distressed and Shade.
Ryan says Bernier is perfect for vintage style designs such as badges, emblems, old school style typography and of course, vintage logo designs.
Download Bernier Vintage Free Font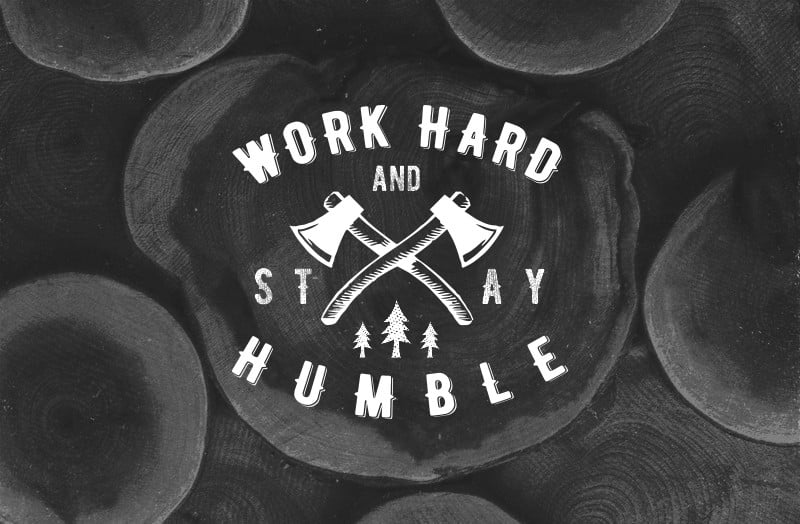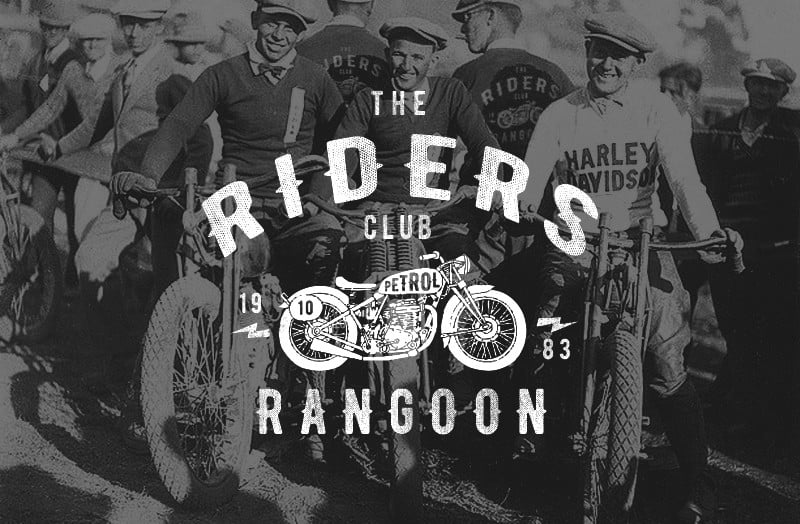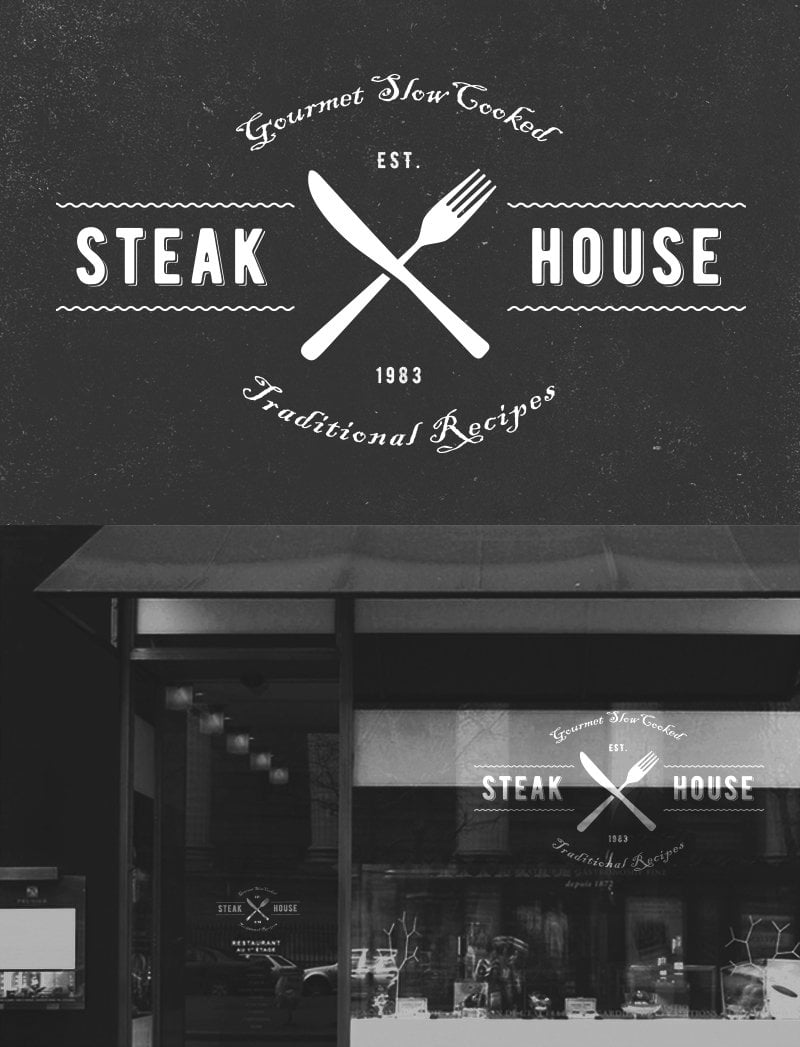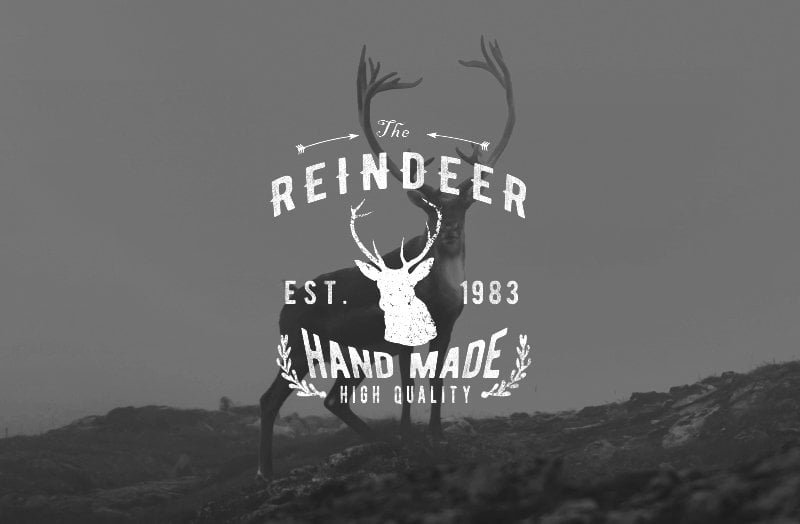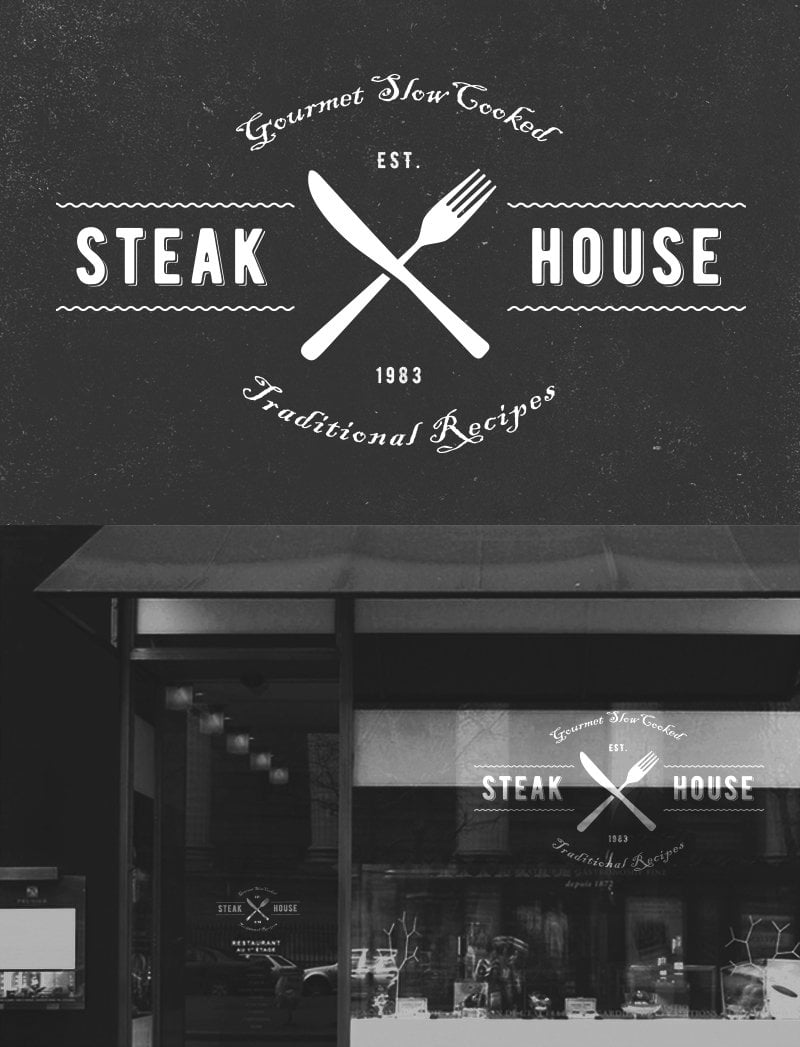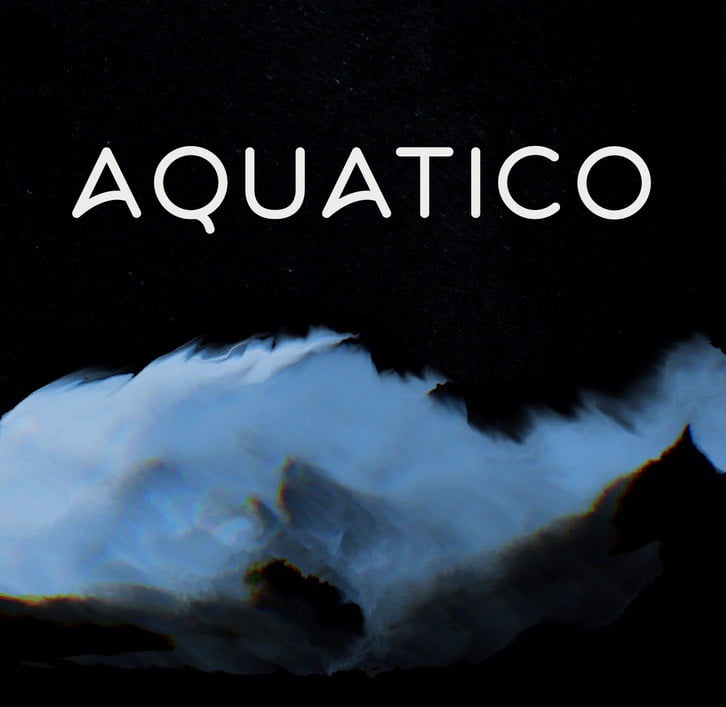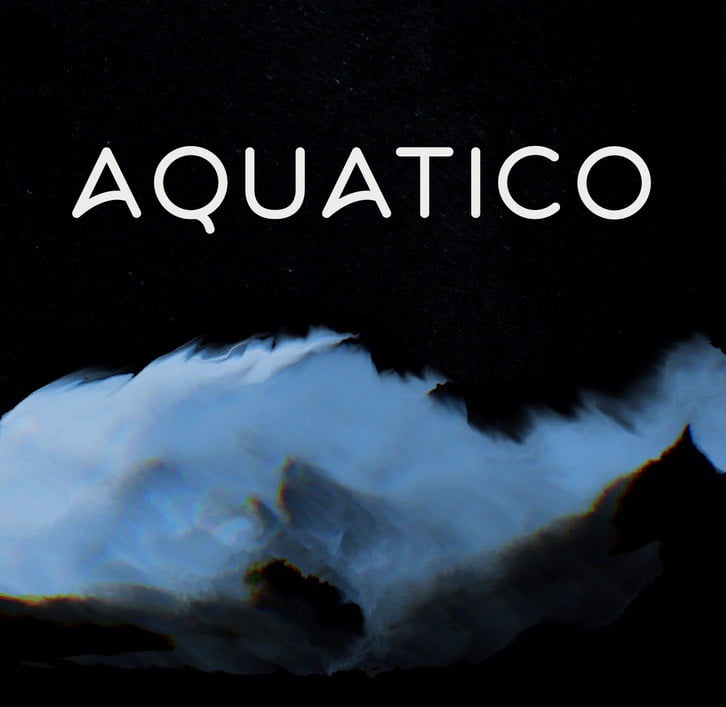 Aquatico Font - Free Typeface Designed by Andrew Herndon
Aquatico is a gorgeously clean and smooth free font, designed by Andrew Herndon.
It has hallmarks of smooth rounded geometric fonts, such as Ultima and Bryant, VAG Rounded for example, but with some key style differences, in letters such as: A, R, P etc.
Aquatic is an all upper-case only font, but still offers some great design possibilities, for free!
Download Aquatico Font via Behance


Aquatico Font - Free Typeface Designed by Andrew Herndon
Aquatico is a gorgeously clean and smooth free font, designed by Andrew Herndon.
Aquatico is a new typeface inspired by sea creatures found deep on the ocean floor.

It has hallmarks of smooth rounded geometric fonts, such as Ultima and Bryant, VAG Rounded for example, but with some key style differences, in letters such as: A, R, P etc.
Aquatic is an all upper-case only font, but still offers some great design possibilities, for free!
Typethos is a wonderful collection of typographic themed quotes, sayings, musings from a number of prolific type people. 
All of these have been curated, and wonderfully presented, by Bill Dawson from XK9
Bill Dawson from XK9: "Typethos was inspired by a career-long appreciation of the work of expert type designers and typographers. I was motivated by a desire to share genuine wit and wisdom on type and typography.

Lately, I've been witness to dubious authority that shares too much drivel and nonsense on the topic of typography. Rather than decry that ignorance and misinformation, I decided to put my energy to this sincere appreciation—to share ideas and voices of those who create great type."
There are some real gems in this massive collection ('I've just pinched a handful, believe it or not, from Bill's Behance project), and one that just makes me laugh is: "Don't work for assholes.", which comes from the mouth of Erik Spiekermann
Another obvious favourite for me is: "Helvetica is the sweatpants of typefaces.", for which John Boardley is responsible for.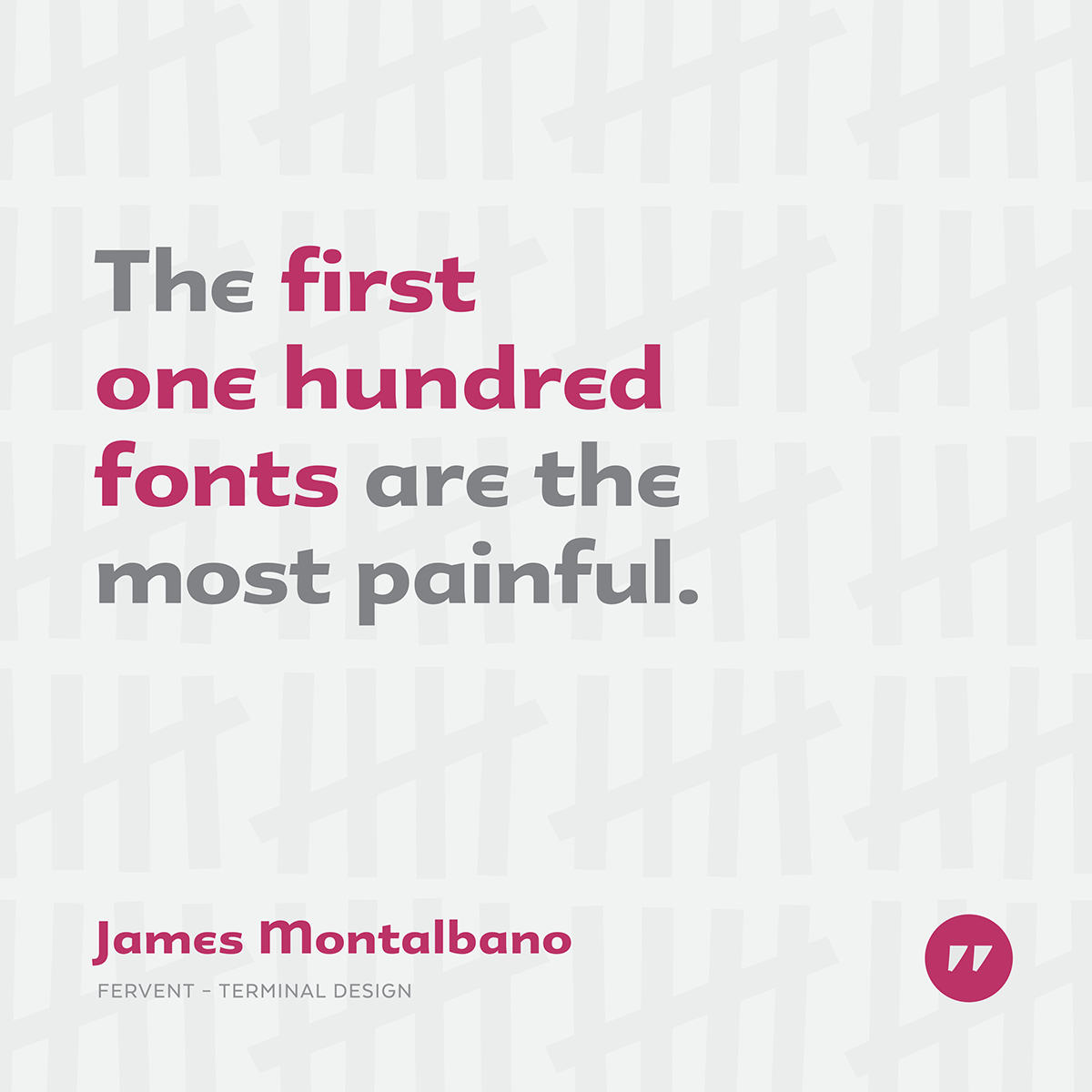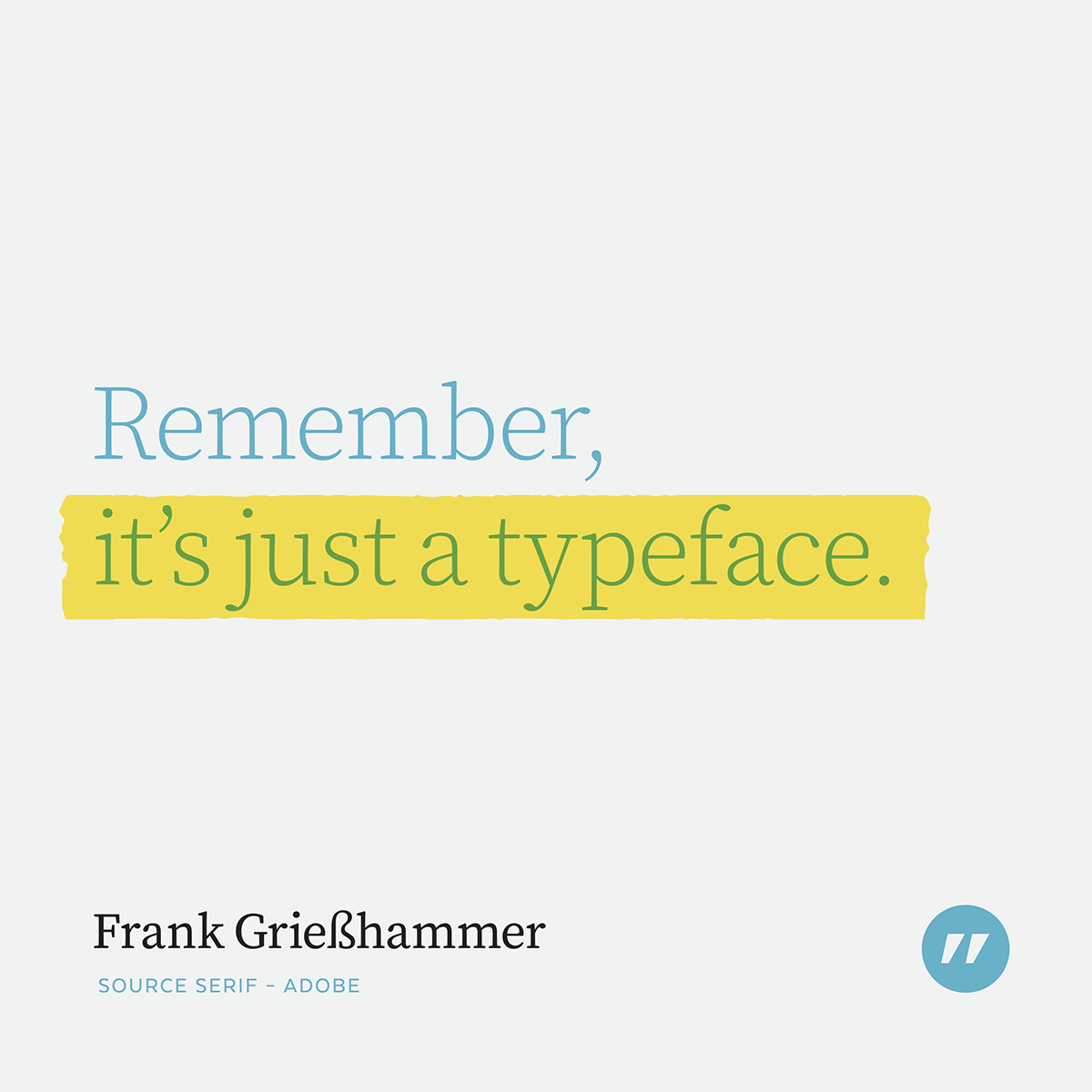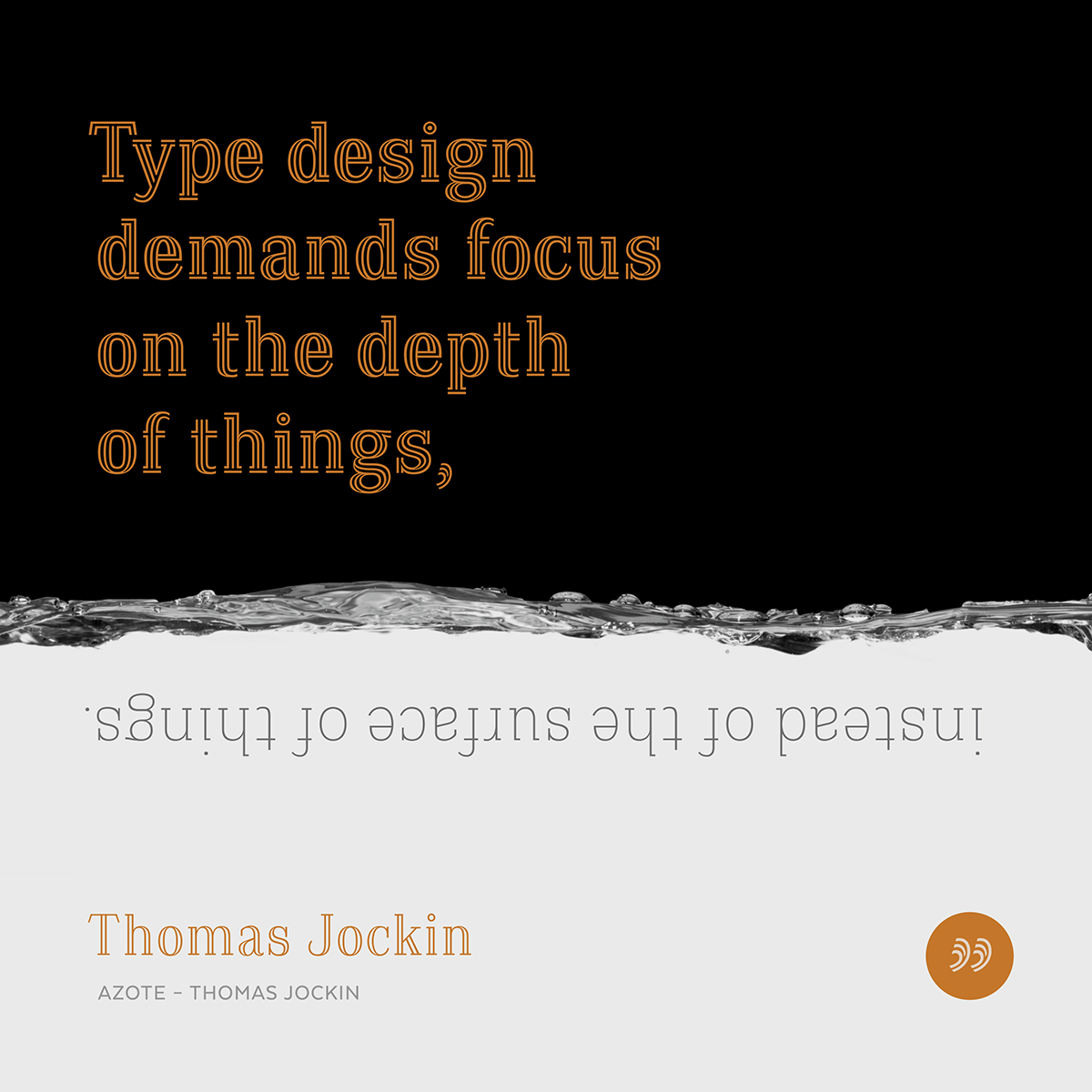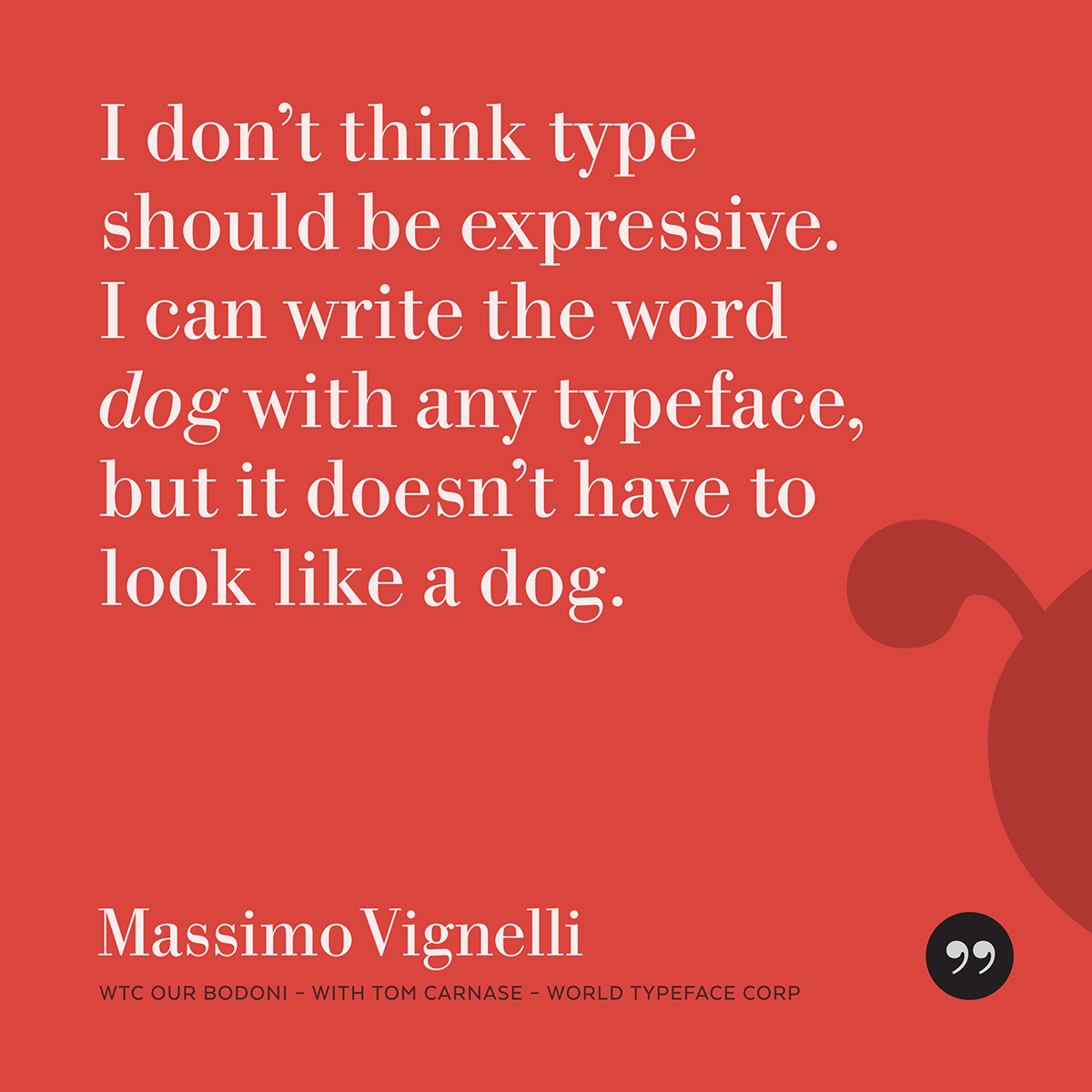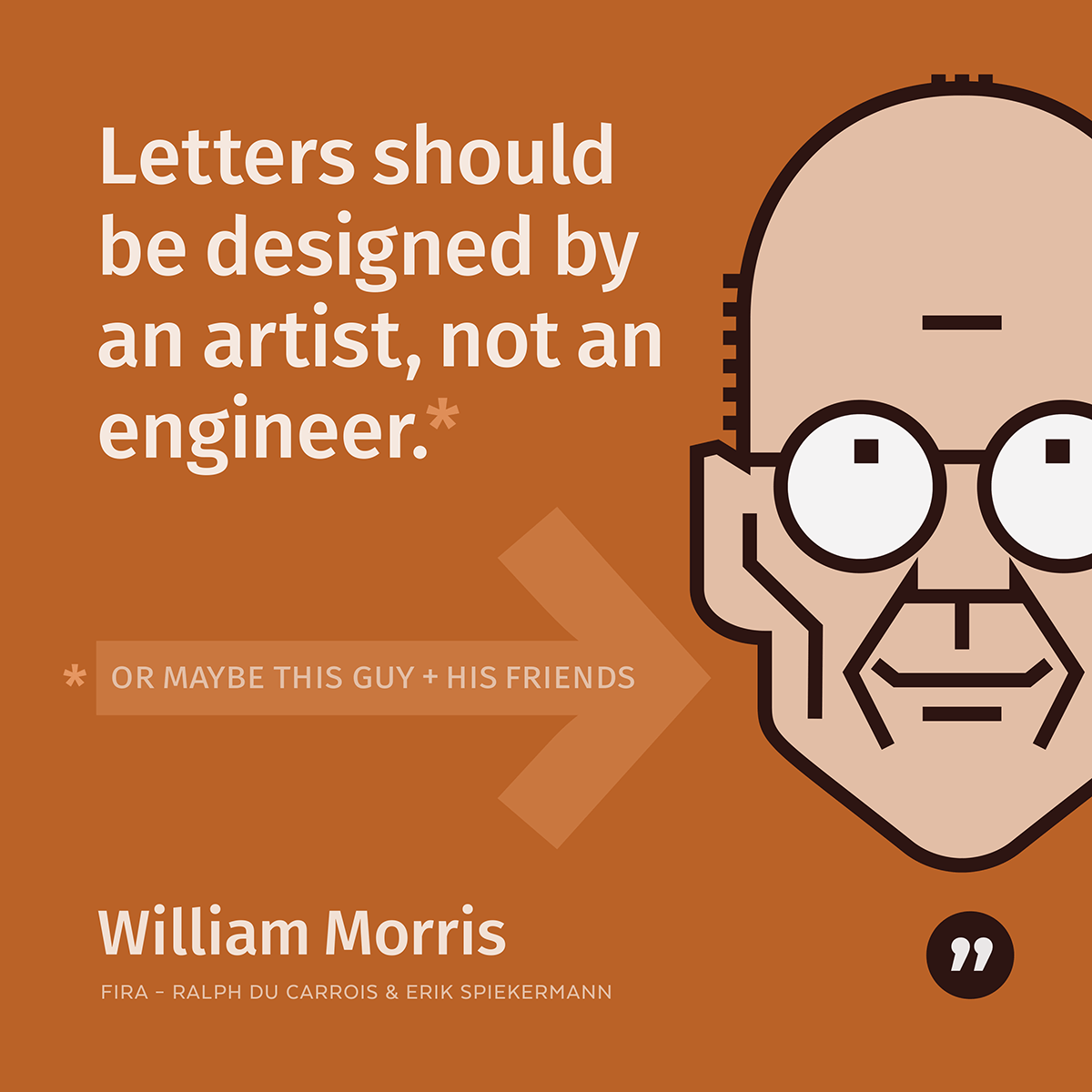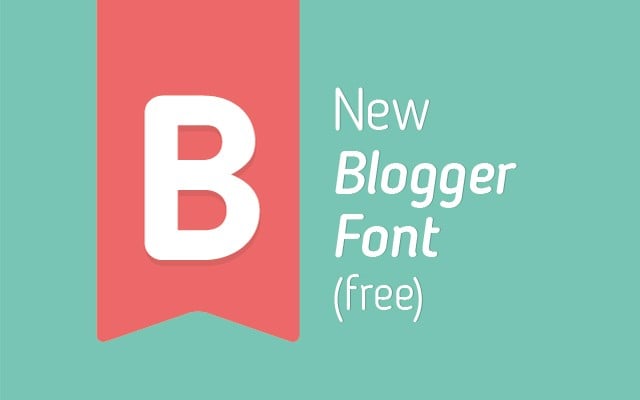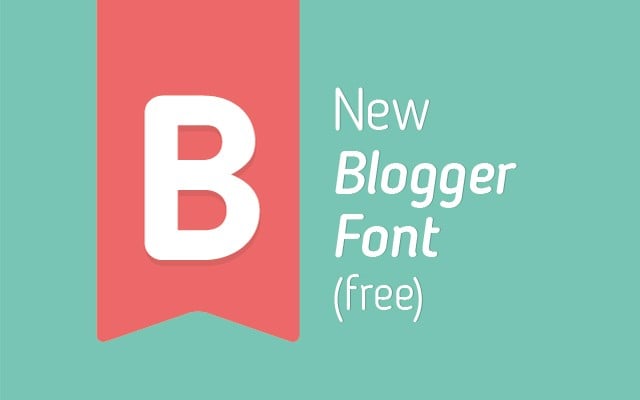 Free New Blogger Sans Font Designed by Sergiy Tkachenko
We are being spoilt recently with some very nice and clean free fonts being made available to the masses. In this particular case, we have: Blogger Sans Font, designed by Sergiy Tkachenko
Blogger Sans Font was initially designed as the custom typeface for the FirstSiteGuide's website: The Beginner's Guide to Successful Blogging, primarily used for headings.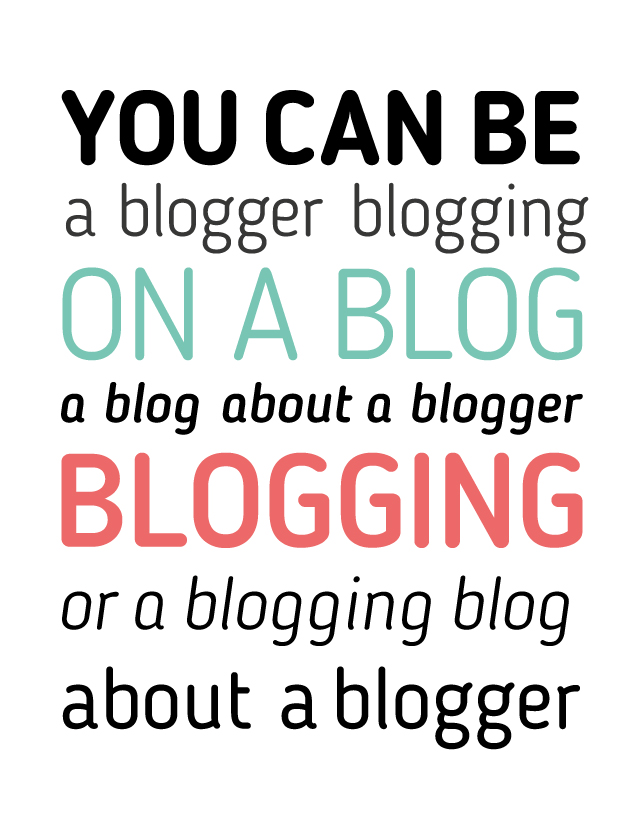 FirstSiteGuide: Blogger Sans draws inspiration from the clarity and legibility of the popular font Dosis with an additional support of the lost Cyrillic languages. The bolder weights are lighter and softer. The following elements (-b-d-h-k-p-q-y-) are shorter, thus the headlines and subheads could be put in the dense line spacing. In addition the outline of the Blogger Sans is more smooth with better eligibility.
Blogger Sans Font Details
Blogger Sans comes in 4 incremental weights with total of 8 different outlines.Since Blogger Sans supports Cyrillic, it supports regional features for Bulgarian and Serbian (partially) languages. It also contains extra currency symbols, error signs, and dingbats.
Font format: .otf, .ttf
Font style: Regular, Italic (8 outlines)
Font-type: Sans
Archive size: 3.91 Mb
Alphabet: Latin, Cyrillic
Stats: 547 glyphs and 2496 kerning pairs
Supporting languages: Albanian, Basque, Belarusian, Bosnian, Breton, Bulgarian, Catalan, Croatian, Cyrillic, Czech, Danish, Dutch, Esperanto, Estonian, Faroese, Finnish, French, Frisian, Galician, German, Hungarian, Icelandic, Italian, Lithuanian, Malagasy, Maltese, Norwegian, Polish, Portuguese, Romanian, Russian, Serbian, Slovak, Slovenian, Spanish, Swedish, Turkish, Ukrainian, Welsh (and more).
Font Licencing
FirstSiteGuide have now kindly provided Blogger Sans Font as a free download, and free to use. You are FREE to use it in any web design or blogging projects with one condition.
The font is licensed under the Creative Commons Attribution 4.0 license. That means you are free to distribute, transform, fiddle with and build it into your work, even commercially. However, please always credit the original source of the font (in this case FirstSiteGuide team).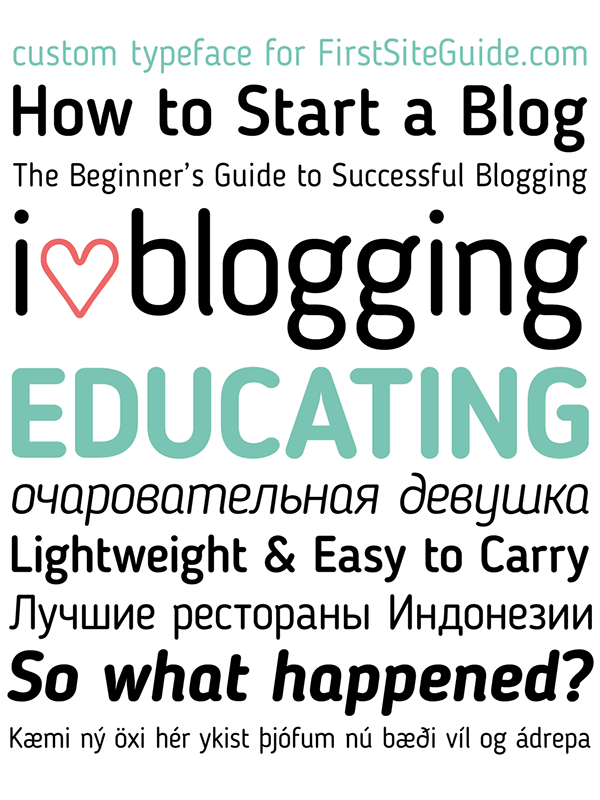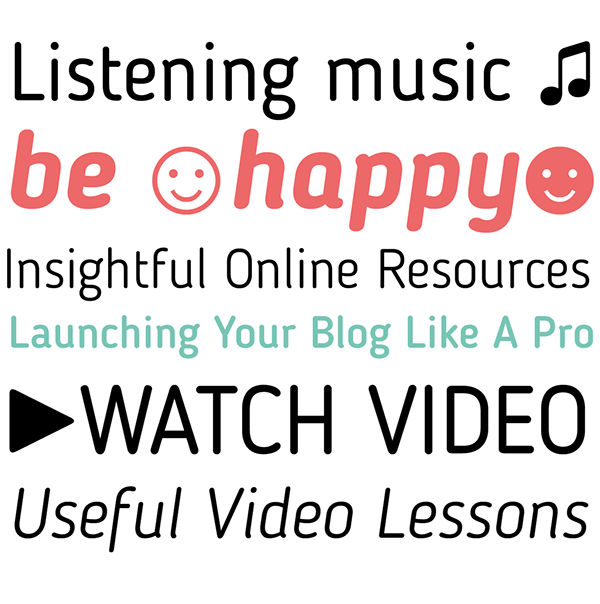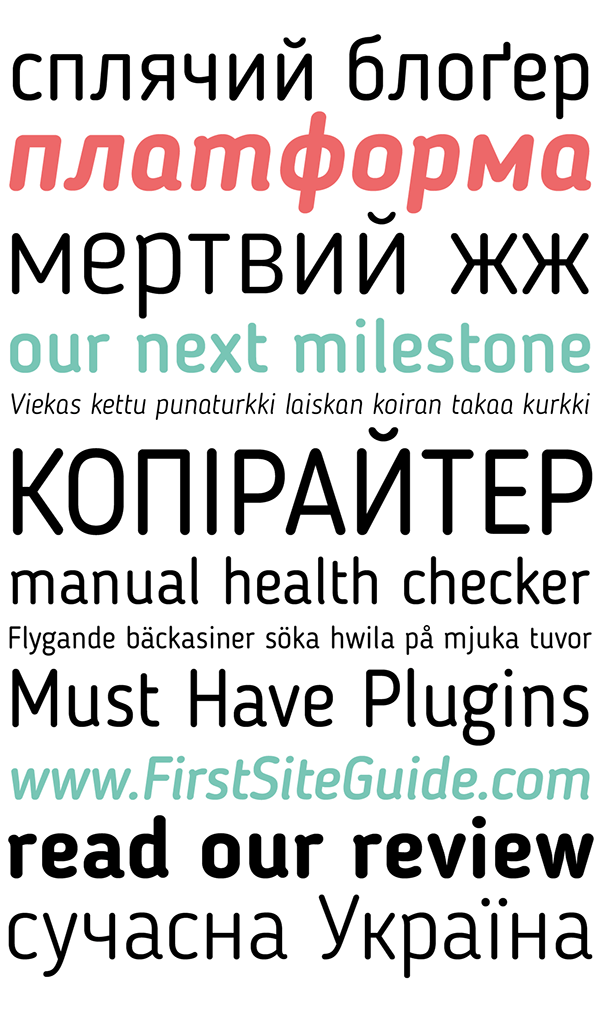 @thelogosmith Hi Graham, Just looking into copyright for fonts/typeface used in a logo I'm working on - would you have any advice on this?

— Creative Insite (@lewisstevens) June 12, 2014
When I saw that Tweet in my Twitter timeline I rattled off half-a-dozen or so replies, and realised it would probably be somewhat more practical, and useful, to summarise them in a post. Here is that post: a quick run through of the main do's and don'ts with the subject of Font Licensing, commercial use, legal and moral right's and wrong's.
It's not a comprehensive list, but should certainly deal with the main legal issues to stop you inadvertently breaking a font licensing agreement. Feel free to ask me any questions, or general follow-up on Font Licensing, over on my Google+ thread for this post: https://plus.google.com/u/0/+GrahamSmith/posts/hrJty1PALAW
For the most part, the main gist of font licensing pretty straightforward, but I think a number of people assume that font licensing is somewhat of a minefield. I'll start with a summarised conclusion first, which ought to set you the right course.
The Quick Explain
Simply put: it is safer to consider any font, any typeface family, that you purchase, will have licensing restrictions when it comes to commercial applications. That is to say, if you buy a commercial font, and use it in a logo design for a client, you have taken the 1st step to moral and legal safe ground.
However, if you borrow a font/typeface, and use it in a commercial sense, for you or for a client, then you are almost certainly breaking the law. That the former is bad, and the latter is good. Buy is good, borrow is bad. OK?
Now please do remember: Each font foundry, each typeface designer, will have their own unique licensing arrangements that come with their fonts and typeface families (form hereon-in, I'll refer to both fonts and typefaces as fonts), and so nothing should be presumed/assumed about it's use. When it comes to small-print, reading a commercial font licence ought to be a priority, and certainly not passed over.
What is a Licence?
The purchase of a commercial font/typeface basically gives you, the buyer, a certain right/freedom to use it as you see fit, for both commercial and non-commercial works.
Again with the variety: some fonts come with 1 licence, some come with 1-5 Licences. A font that comes with 1 Licence basically means you can only install the font on one of your own computers.
A font that comes with a 1-5 licence means you can safely install the font on up to 5 of your own computers, but no more. If you have 7 computers, and you need the font on all 7, then you ought to buy another instance of the font, giving you freedom to install the font on up to 10 computers.
Using Myfonts to buy fonts

As the image shows above, my recent purchase of Alright, by K-Type, allows me to install the font on 'up to 5 computers/users'. Here is their official, but brief, Font Licence text:
K-Type Standard License: Purchasing a K-Type font grants you non-exclusive rights to use the font commercially on paper, on film, online and embedded in documents. The software may be stored on up to five workstations and output devices. You cannot legally give the font to others or install it on their machines (with the exception of co-workers and your service bureau).
Myfonts makes font purchasing, licensing and to whom it should be licensed to, very easy and clear to understand.
Font Usage in a Logo Design
Myfonts also addressed the specific topic of font licensing and usage within a logo in a post: [Font] Usage in a logo which is definitely worth a read.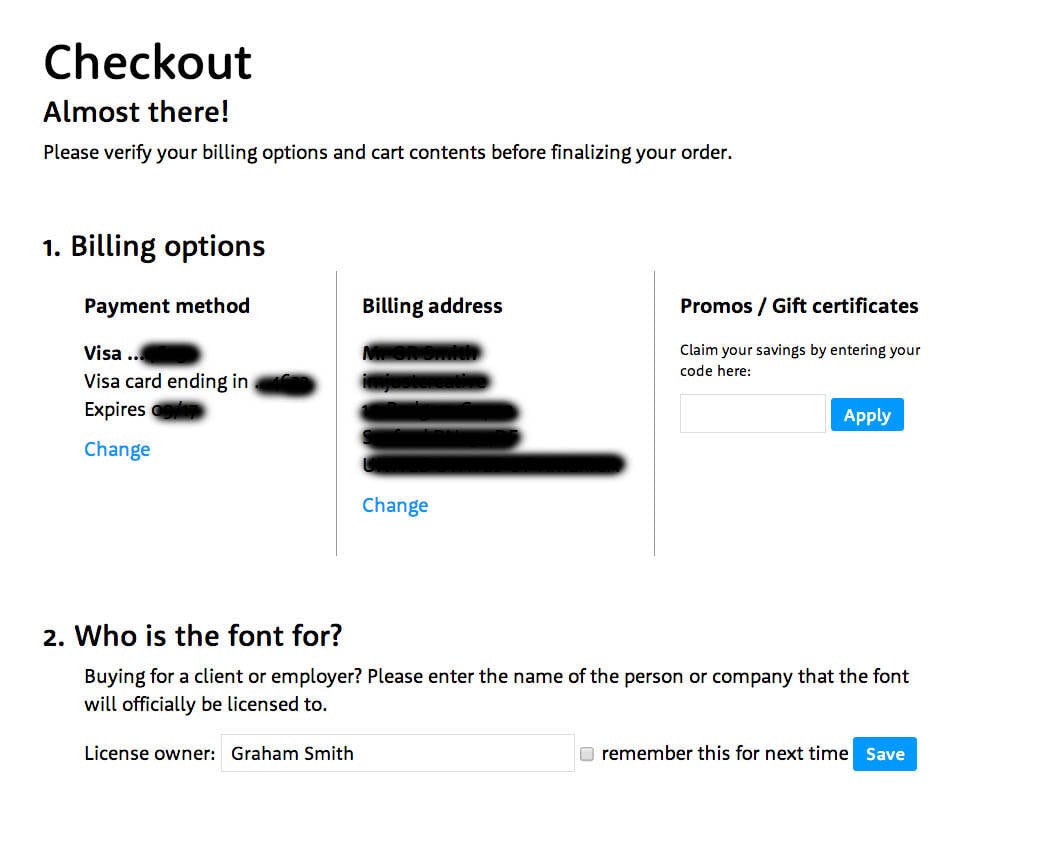 During the checkout process for Alright, you can see in Step 2 (above), one has the opportunity to specify to whom the font will actually be licensed to. So even someone else might have kindly purchased the font for me, they have registered the licence of the font also to me, thus removing them from any legal implications arising out of me copying and distributing the font! Very bad.
Contrary to what some people would like to believe, the licence is unique to you, and does not then mean you can give that font to up to 4 of your mates, or clients. This is quite a common misconception, and I think this is where confusion over font licensing exists.
Font Licensing for Designer and Client
This is where font licensing can get a little tricker to get, so here are a few typical scenarios to get your head around.
Scenario One: Designer and Client
Let's suppose you are designing a logo for a client who will be using the logo for commercial gain. As the designer, you have no intention to ever use that font again, and basically will forget it ever existed.
— In this example the font licence is needed by just one person, ideally registering the client as the owner of the font. You the designer can buy the font, but ideally need to register the licence to the client. But remember, this effectively means as the designer you would be breaking the licensing agreement if you decided to use the font again for another client, and could in all likely hood actually get your first client in trouble, as they are now responsible for that particular font's licensing. This is a good scenario to avoid.
This means the client who purchased and registered the font licence in their name, can use the font for internal and external use, and is useful/required if they decide to use the font as a key part of their brand identity.
*The previously mentioned limitations on how many computers the font can be installed on holds true for whoever buys and licences the font. So, if you, the designer, buy and register a font for your client as part of your project/client service, you must ensure the client understand they can only install that font on however many computers the licence is valid for.
*If the client subsequently lends the font to other people, who also lend it further down the line to be used commercially, then pretty much everyone associated with the font is doing bad, and are all equally liable.
Scenario Two: Designer and Client
Again you are designing a logo for a client who will be using it in a commercial way. As the designer, you love this font so much, that you anticipate wanting to use the font for further projects down the line for other commercial applications.
— This example basically means you need to buy at least two individual instances of the font, and it's licence. This will allow both the client and designer to install the font on their respective computers, and safely use the font as per the licence description. 
*The same warnings with the asterisk above hold true, but also some more below.
*However, and additionally, if sometime down the line you end up using this same font for another client, then you'll need to ensure this new client also buys the font, and understands the licence restrictions in it's use, etc etc.
Buying the font once, does not give you free reign to use the font for any number of other people for ever and ever. Each time you use a commercial font in a design for a client, and that design will be used in some commercial sense by someone other than you, you need to assess how the licence might come into question.
Who Should Buy/Licence a Font for a Client?
There are risks with buying a font for someone else, as you are the one ultimately responsible for any wrong doing accidentally/purposefully made by your client.
This isn't to say you shouldn't arrange the purchase of the font for your client, but do then ensure that the font purchase, and it's licence, are correctly registered to your client (assuming you have no plans to use the font yourself as above). I have purchased a number of commercial fonts on my clients behalf, and also suggested in some cases that the client actually buys and registers the licence themselves.
If you just want an easy life, then simply ask the client to buy and licence the font themselves. Easy.
If you have purchased a font licence for your client, then it's crucially important that your client understands the limitations, and it's accepted use, when it comes to their new font.
Free Fonts & Restrictive Font Licensing
Somewhat confusingly, free fonts for download can come with quite restrictive font licence, and other free fonts are complete with zero-free restrictions.
Do not assume just because a designer has generously made the font for free, that it's also then permissible for you to use the font in a commercial sense.
Oftentimes, if you read the licence, you'll notice that this particular free font CAN be freely used in private works, but CANNOT be used in commercial works, except with express permission from the designer.
So for peace of mind, it's certainly worth reading a free fonts licence, and if you like it so much that it needs to be used for a client logo design, then do the decent thing and ask the fonts designer for permission first.
Conclusion
As you can see, the subject of font licensing can get a little murkey if you are not simply fully aware of how font licensing works on it's simplest level. It's just safer to assume that font licensing needs to be acknowledged, and that it needs to be checked each time you use a commercial font for commercial use. If you do that then you ought not go wrong.
Remember to share the font licensing information and limitations with any client, friend, work colleague who might also be using the font, regardless if the end use is private work, or some form of commercial use.
Font and typeface design is a highly skilled, and very technically creative art. These mastercraftspeople toil for months and months, on glyph after glyph, really do deserve recognition and respect.
Buying the font is just one part of your commitment to their work you are buying. Using the font as per their licence is just as important, if not more so, then buying it.
Et Cetera
Worth mentioning is this often discussed question, "If a client has purchased the font that I'll be using to create the logo, but I myself [the designer] will not be using that font past this project, am I able to use/install that font for the creation of the logo without a licence? Or do I still need to buy the font, and it's licence, even though I have absolutely no plans to use it past this current job?"
I have heard, by various font foundries, type designers etc, that they understand the somewhat unpractical expectation of forcing a designer to buy a font for a short period of time needed to create their masterpiece. The problem with this sort of 'leniency' is that once you install a font, given/lent to you by someone else, is how often then that font is removed, and never used again. Herein lies the bigger problem with font piracy/using without a valid licence… and probably needs a much longer post/discussion to get to the bottom of. Although I doubt there is such a bottom.
In all these cases, the unwritten rule/understanding is that it's sort of OK to use/install a font that doesn't belong to you: as long as it's for a legitimate temporary period. *I'm absolutely not saying that this holds true for evert type designer and foundry, but I think it's certainly reasonable to assume that this is a reasonable exception to the font licensing rule. But as with a lot of things, don't count on that being a commercial default.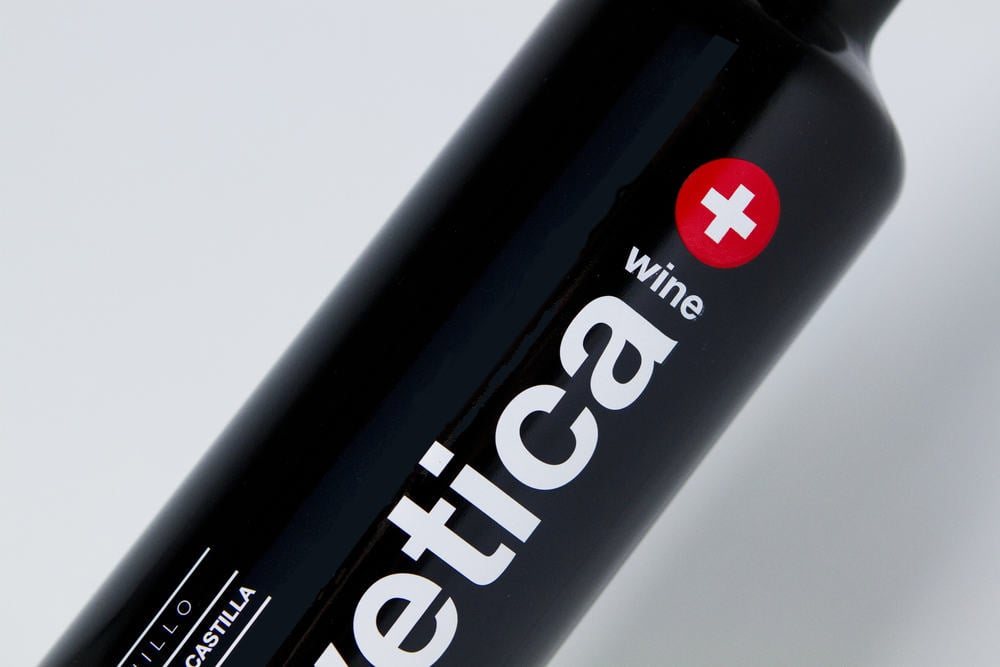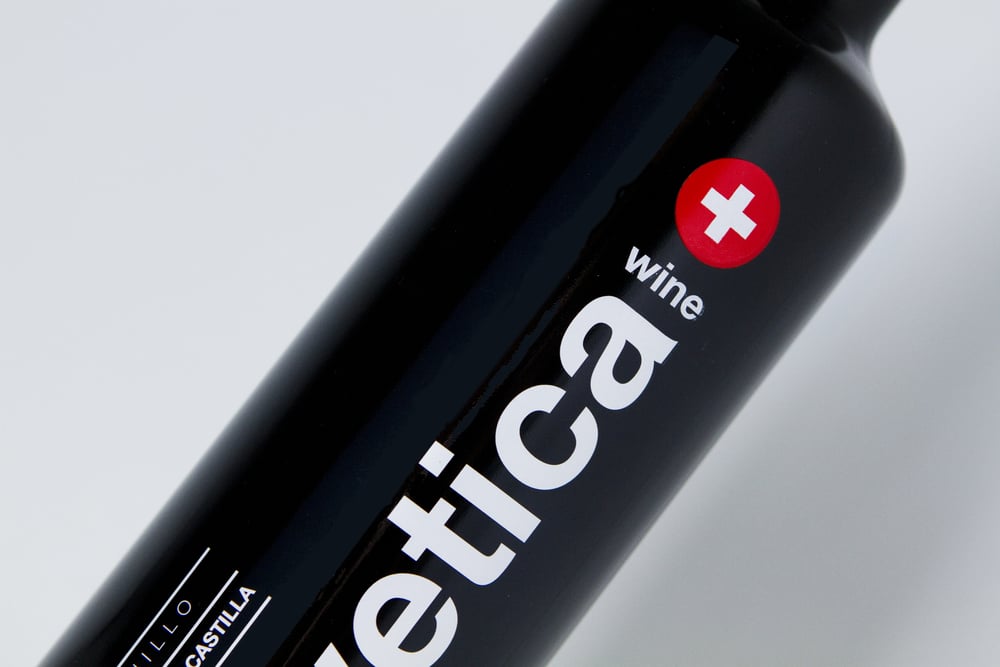 Helvetica Wine Bottle: A Sans-Serif Wine
This has just made my Friday! Thanks to Kris Kolvin for letting me know about this beauty. We've had a whole variety of Helvetica themed goodies in the past, from the Helvetica Bike, Helvetica The Perfume: "The Scent of Nothing", the gorgeous Helvetica Moleskines and a crap load of other Helvetica themed items.
Now we have Helvetica Wine, designed by WildWildWeb based in Spain. This is a thing of beautify with carefully designed details down to the stamped 'Helvetica Wine' wax sealed cork with the Helvetica alphabet printed around the corks side. The typography on the bottle is gorgeous, but that wax sealed cork sealed it for me…
Buy Your Own Bottle of Vintage Helvetica Bold 75
The Helvetica Wine bottle is not just a concept, oh no no no.
You can buy a bottle of this fine sans-serif wine from Vinorama, for a refreshing €9.25. It's a limited edition run, with 1300 bottles being filled and silkscreened.
Bodegas Barreda: Led by Vinorama, Torre de Barreda (one of the best wineries in Castilla La Mancha) and the design studio wildwildweb born this tribute to the queen of fonts: Helvetica ®, developed by Max Miedinger and Edouard Hoffmann in 1957.

Helvetica ® Wine has been careful preparation, the process from grape to bottle design, which makes it a premium wine along with an undisputed design element.

Tasting Notes
Garnet color with some violet tones, aroma leaves touches of red and black fruits almost equal parts. Its flavor is mild at the same vigorous, with an agile on the palate, leaving a pleasant and relaxing end feel. Very complete.
Varieties: 100% Tempranillo
Aging: 6 months in casks
Serving temperature: Between 14ºC and 15ºC.
Alcohol: 14.5% Vintage: 2012
Producer: Bodegas Barreda