All Archived Posts in Pepsi
I don't often post individual images on my blog, but when I do, I like to think they are pretty cool images, such as this very colourful Vintage Pepsi Advertisement for the Pepsi Cool Cans.
Would love to know if anyone, who collected these Pepsi Cool Cans back in the day, still has these lying around; in the loft, basement or some storage facility somewhere.
Found via Quipsologies
Vintage Pepsi Advertisement - "Our Idea of Pop Art, Pepsi Cool Cans"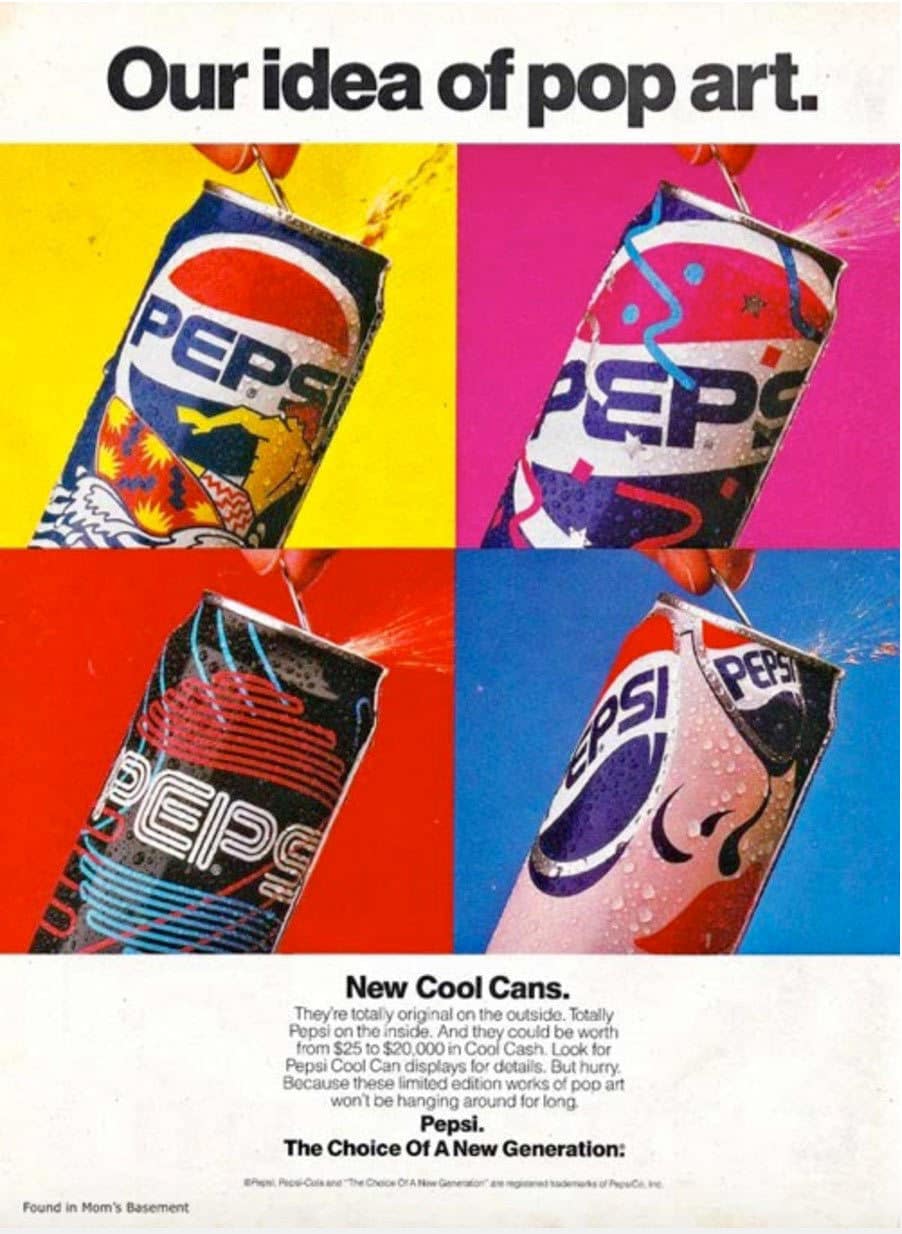 New Cool Cans.

They're totally original on the outside. Totally Pepsi on the inside. And they could be worth from $25 to $20,000 in Cool Cash. Look for Pepsi Cool Can displays. But hurry. Because these limited edition works of pop art won't be hanging around for long.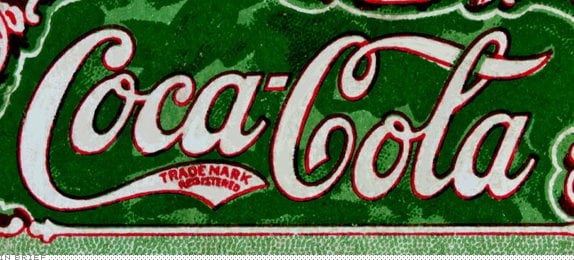 Coca-Cola vs. Pepsi Logos – Revised Edition is a side-by-side comparison of all the various logo designs used by Pepsi and Coca-Cola through out their hugely successful run in business.
Read more http://www.underconsideration.com
Hat tip to Brand New for putting this altogether. Once you see all the Coca-Cola logo variations up together you realise how many there has been.
It's a little surprising as I have always viewed the original script version as being their only brand logo, or more accurately the logo I best associate with it.
The latest version from 2009 is the cleanest and purest of their logo styles.
I would say that Pepsi has had 3 major type logo style changes: the original script style covering 1898 to 1950 which saw the introduction of the bottle top design, the sans-serif style from 1961 through to 2005 with the last major type style change in 2008.
My favorite Pepsi logo was the bottle top style of the 1973 version.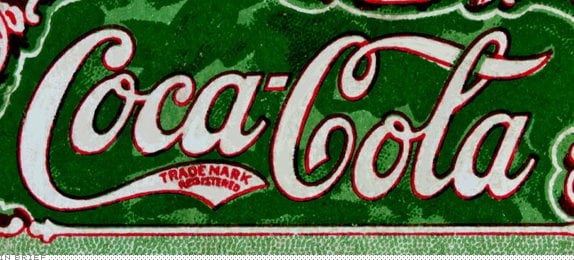 © 2005-2018 All Rights Reserved The Logo Smith
Logo Designer & Brand Identity Design Studio, with 25 Years Experience.
Graham Smith: 10 Badgers Copse, Seaford, East Sussex, England.
Tel: +44 (0) 7816 527 462 Email: [email protected]