All Archived Posts in inspiration
How Graphic Designers Promote & Brand Themselves
A few years back now I ran a popular series of posts: How Graphic Designers Promote & Brand Themselves, which proved really popular reaching up to 15 individual posts, covering over 200 individual designers.
You can view the much older series of posts here: Part 1, Part 2, Part 3, Part 4, Part 5, Part 6, Part 7, Part 8, Part 9, Part 10, Part 11, Part 12, Part 13, Part 14 and Part 15.
Update: Here's the very latest as of 15th November 2015: How Graphic Designers Promote & Brand Themselves – Logo Design Series 16
It was touted as: "This ongoing series showcases a collection of logos and brand marks, self submitted by a bunch of freelance designers, and creative folk, in many creative areas."
[bctt tweet="Show, and promote, your individual company logo, along with a bio and explanation on the logo design."]
This series presented a nice opportunity for any: logo designer, web designer, graphic designer, or any other kind of creative (writer, photographer, UI & UX, animator, illustrator etc), to show and promote their individual freelance/company logo, along with an explanation on the actual logo design, as well as a summary of their particular design skills etc.
Some of the past disciplines have included: logo design, icon design, graphic design, web design & development, UI & UX Designer, photography, illustration, marketing and advertising, and even fresh new talent in the form of design students and apprentices. :)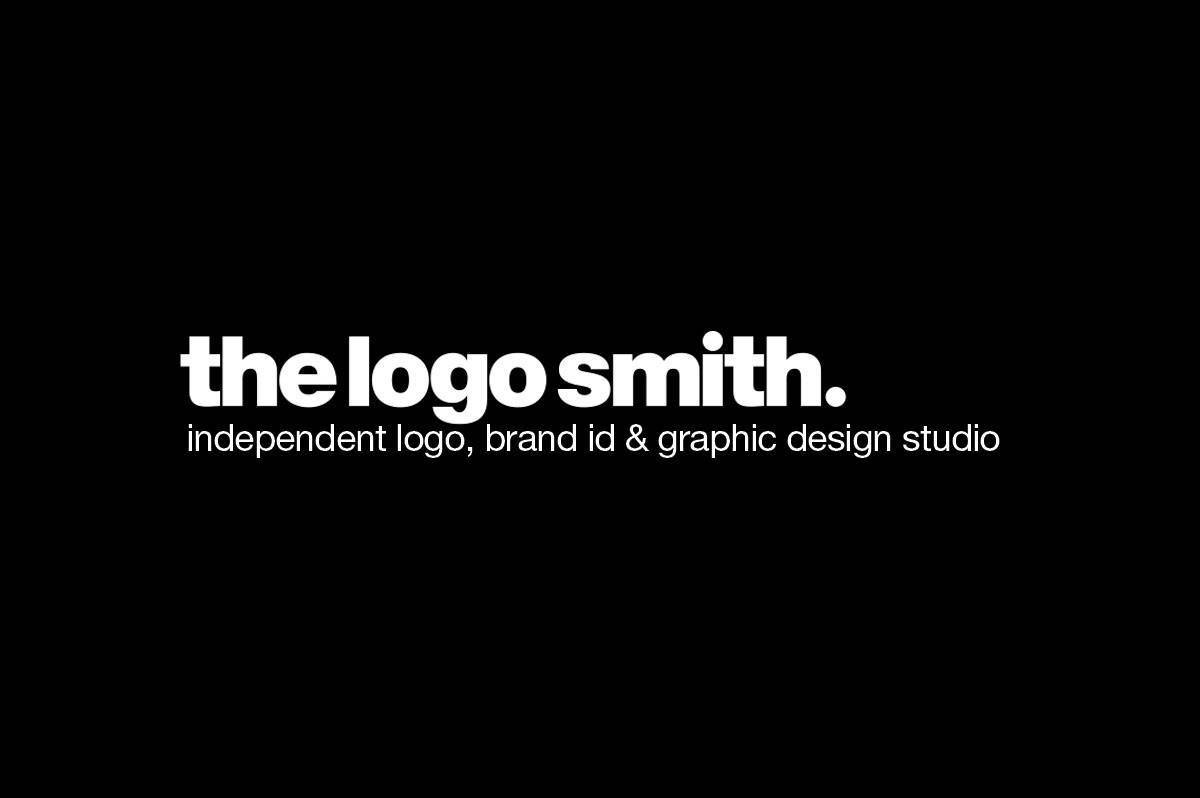 Be Part of the New Series
If you want to be part of this logo design series, then here are the details that you'll need:
The image must be 1200px wide and 798px deep. (look at previous posts to get an idea on layout.)
Provide your name, Twitter ID and Company name/website URL in this format: Graham Smith — @TheLogoSmith — http://thelogosmith.co as this will fall directly under the image as a title and caption.
Provide a description of who you are, what you do and anything else you think might be interesting. Again, look at past posts to get an idea of what was written previously.
Send all the above information to [email protected] and I'll let you know when the post goes live.
It'd also be handy if you could just let me know that you intend to take part, so maybe send me quick email, leave a comment below, and/or send me a Tweet:
The logo submissions are displayed in alphabetical order, so no favoritism on my part.
What this collection is not
This is not a competition, it's not a best of, it's not a who has the best logo, it's not a collection of logos that I have chosen. These are all logos supplied by those graphic designers that want to be part of this logo design series.
ALL submitted logos WILL be featured, and a huge thank you to everyone who is thinking of being part of it!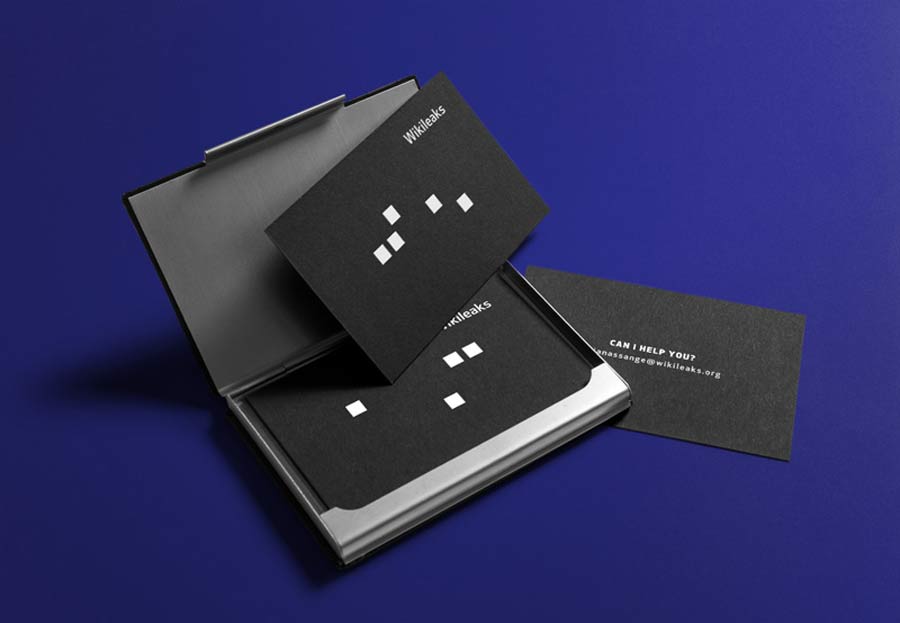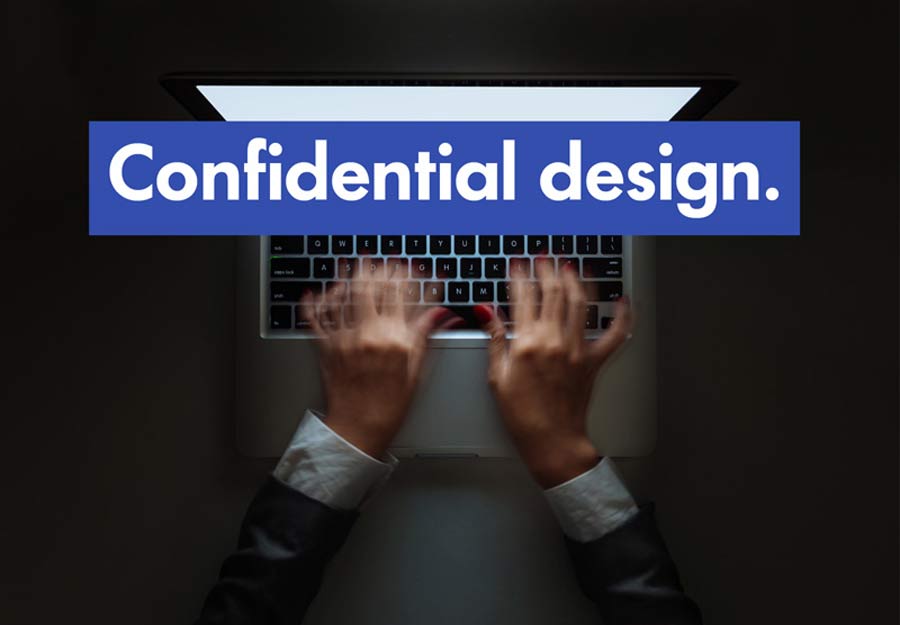 Unofficial Wikileaks Rebrand Concept Designed by Luis Rocha
I'm sometimes a little hesitant when I'm sent something to give my opinion on, but in the case of this Wikileaks Rebrand Concept, designed by Luis Rocha, I had no such hesitation.
I'm loving the overall concept, and how it nicely ties into the whole idea of secrecy and information, without being too cheesy, cliche or just naff.
Just enough supporting imagery such as the use of grids, and a few photos to show the identity in context, all makes for a very classy, neat, solid and well packaged Unofficial Wikileaks Rebrand redesign.
Wikileaks is a media organization dedicated to distribute confidential information to the public. Its existence is only digital, so the only relation between the organization and the reader is constructed behind the keyboard. The identity is a reflection of his digital confidential side.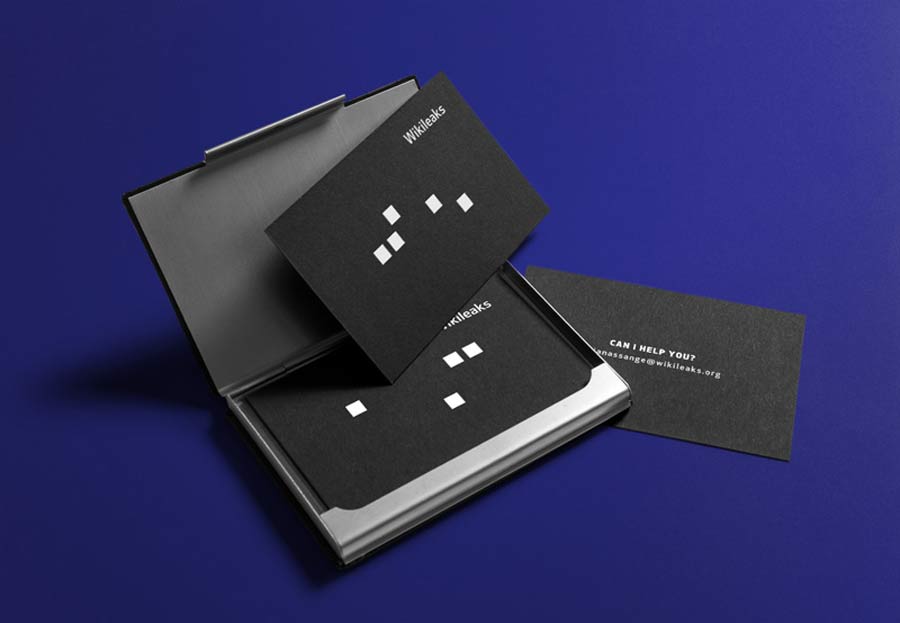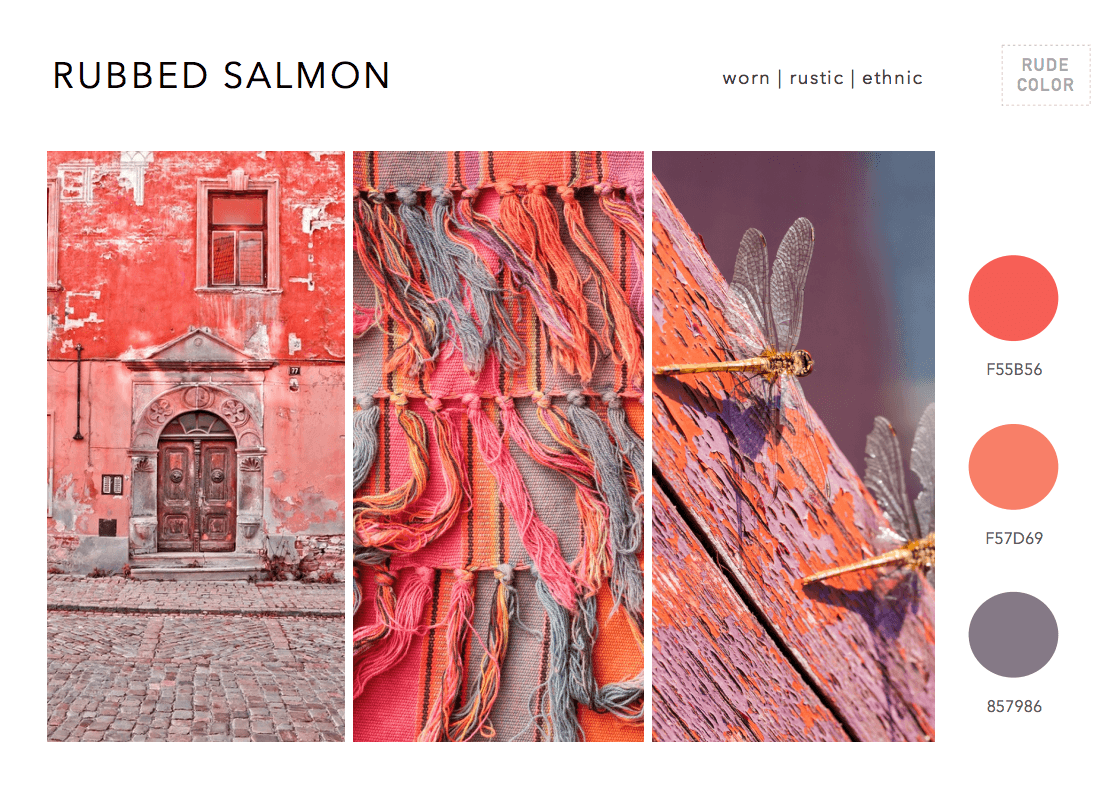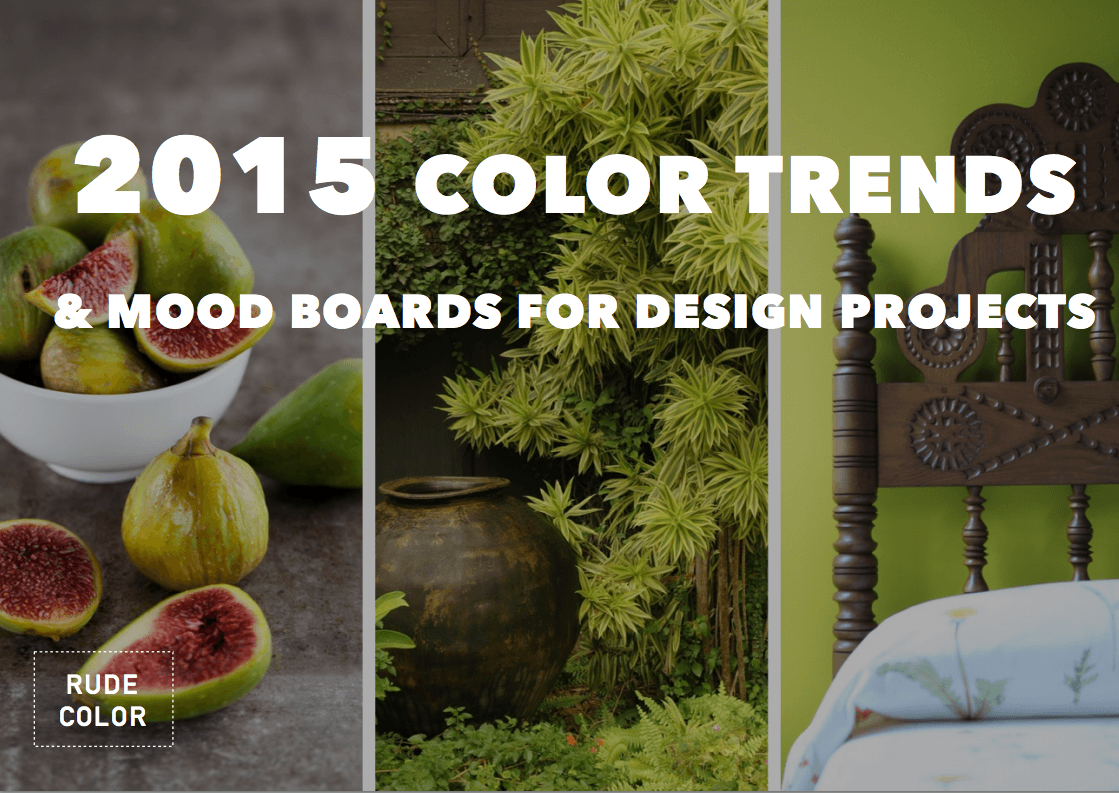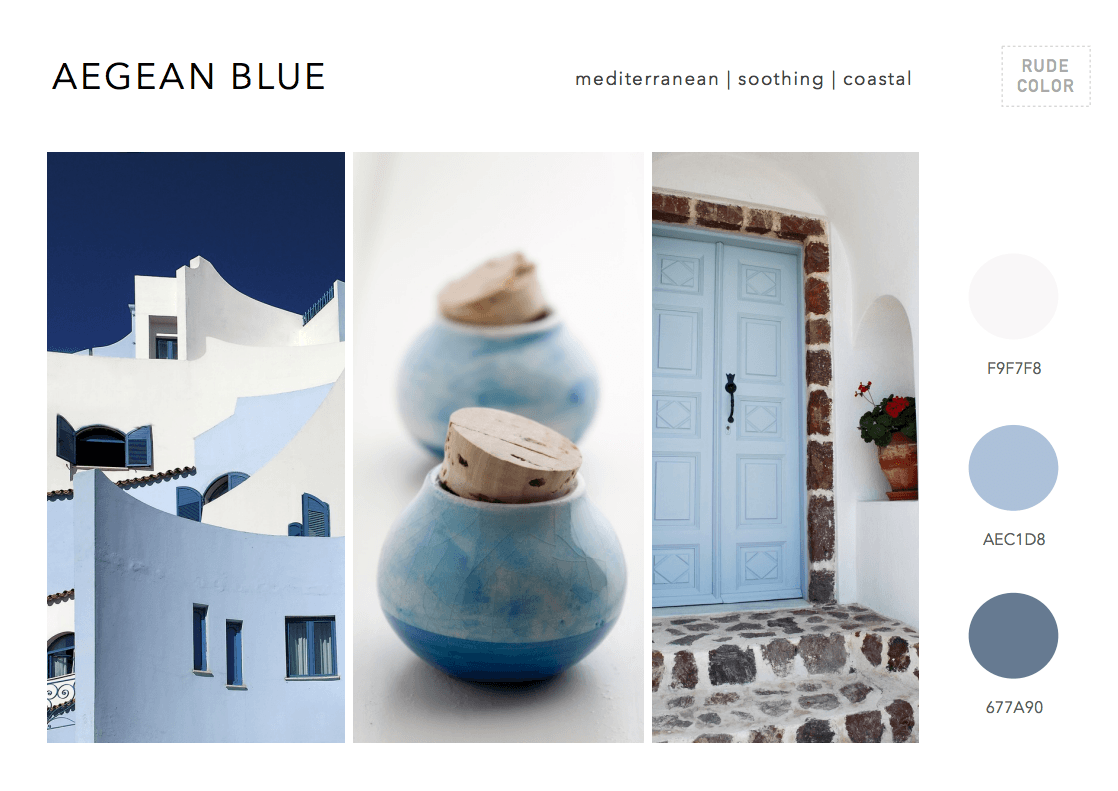 The Rudecolor 2015 Color Trends Mood Boards, is a wonderful color resource that I've really enjoyed looking through.
Something about the simplicity of the 3 main referenced colours on each page, along with the 3 photographs, provides a useful visual reference to how each hue might/could be used.
>> Just fill in the details here and download the PDF.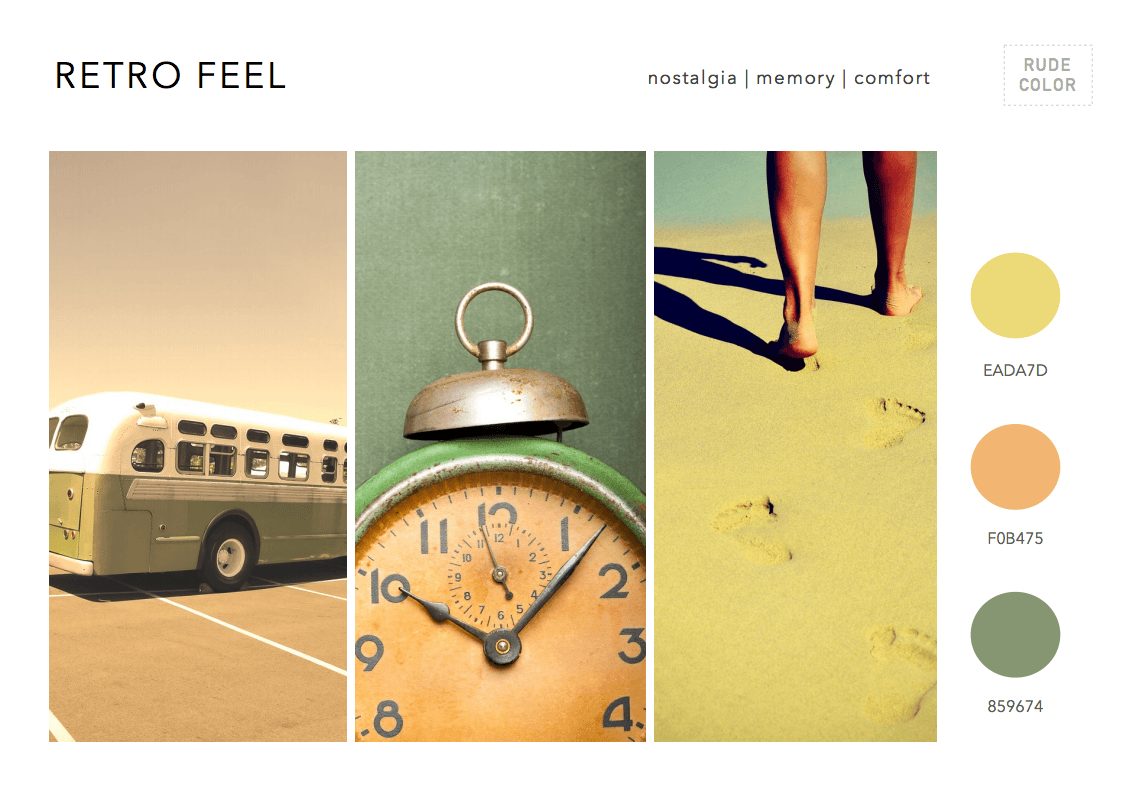 Seeing the colours in various contexts, although not a new idea by any means, is particularly useful, and just far more engaging than a clinical swatch book.
Each page is based on a color theme, such as: Aegean Blue, along with 3 keywords that best sum up the overall mood of the combined colours, such as: Mediterranean, Soothing, Coastal, etc.
Rudecolour: "2015 COLOR TRENDS & MOOD BOARDS FOR DESIGN PROJECTS is your free copy from RudeColor for instant color & design inspiration this coming year. At rudecolor.com, we are passionate about helping designers with information and resources to arrive at the right color schemes using tools such as mood boards and color trend forecasts.

In 2015, we see a return to raw, primitive tones of scorched earth and baked bisque. This is the result of large segments of consumers adopting a conscious and grounded lifestyle. At the same time, an increase in travel has brought an influx of Aegean and ethnic influences showcased in cool blues and colonial reds. Ecology plays a significant role in modern lifestyles and is represented by fresh greens and weathered browns. Nostalgia and the memory of simpler times is still prevalent with vintage pastels and retro hues.

To showcase each color trend, we have presented them in a mood board format. Each mood board showcases reference images, keywords and color schemes with hex values – as a quick and ready reference for any design project. In our experience, mood boards are a great tool for creative collaboration and can be shared with colleagues and clients to indicate a design direction."
Rudecolour have made this 28 page PDF, freely available as a downloadable PDF. Don't let the fact you need to add it to a 'basket' and go to 'checkout' fool you, it's free as the air you breathe.
>> Just fill in the details here and download the PDF.
The following images show a few pages from the PDF: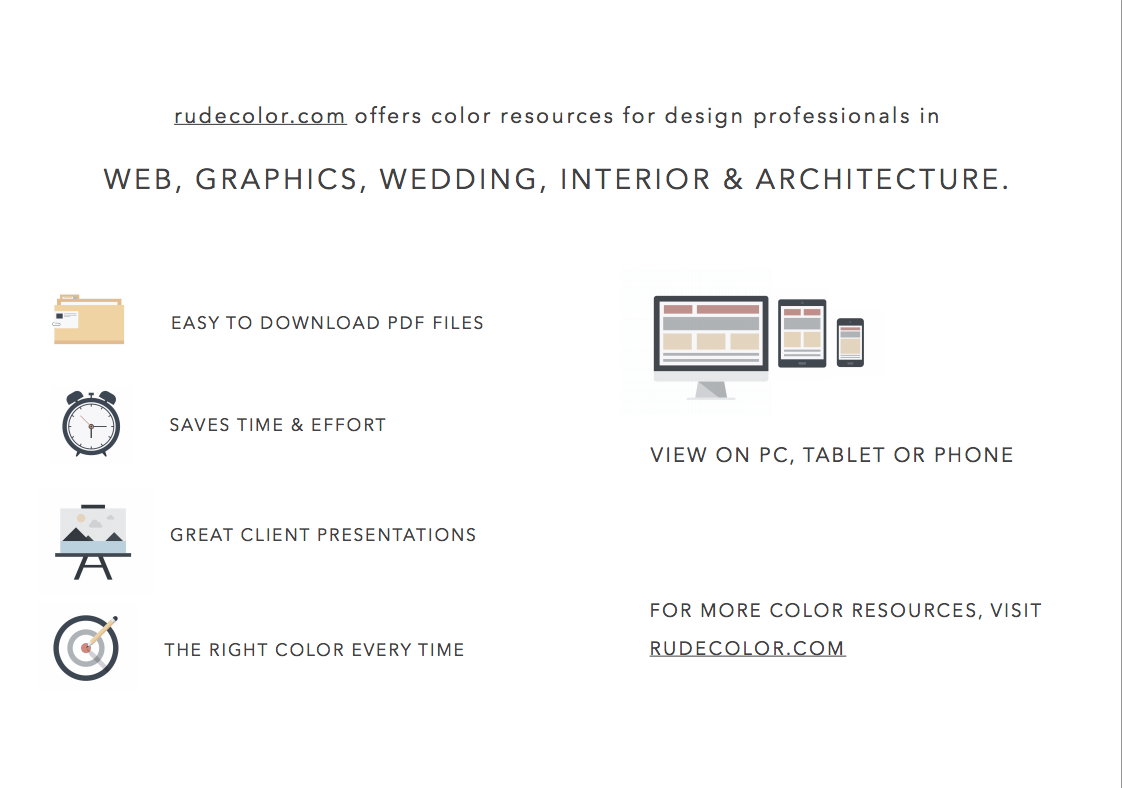 I'm actually pretty excited about this post, and what might turn up. I recently, and randomly, just asked on Twitter what your favourist logo design of all time was, and with the replies were a few surprises.
It's one of these questions that becomes harder the more one thinks about it, so I realised I myself just needed to go with one of the first designs to pop in my head. The more you think about it the more you keep finding better and better logos to choose form until it becomes an almost impossible task.
For me, there is one logo design that keeps popping into mind, and it's one I always love looking at, and that's the Seagate logo. Now some of you might be surprised that I didn't say the old NASA logo, or maybe something equally historic and forever referenced as one of the all time greats. Nope, the Seagate logo always captures my attention. Sure, there are 100's of logo designs I could easily reference, and it would be near impossible for me to then rank one above the other.
What's Your Favourite Logo Design of All Time?
I would really love to know what designs inspire or impress you, and want to exhibit them in a follow-up post. I don't necessarily need to know why you like it, but if you do want to scribble a few words down then please feel free to do so.
Once I have a nice little collection of your favourite logo designs, I'll simply find a good copy of the logo (like the Seagate logo above), and put it in the follow-up post along with your name, and link to your website/Twitter.
Just please try to not overthink it. It's not a trick question, no one is here to judge or mock you (not me anyway) over your choice. It's as subjective as they come.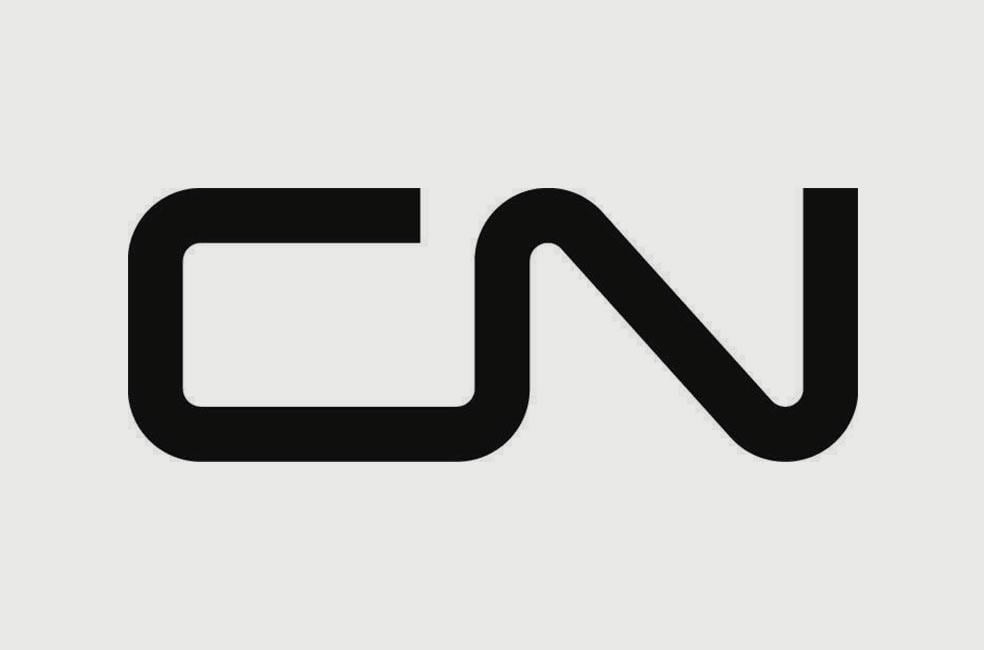 There is a thing that was raised on Twitter, and this was having to choose between an all-time vintage classic, and a more recent design. So, to combat that dilemma you can choose two designs: one vintage classic from the 20th Century, and one from the 21st Century.
Don't feel pressed to submit two logos, but for those of you that have an all-time classic, and also a more recent logo design favourite, this will help. For me, I've always been partial to the CN logo.
How do I send you my favourite logo design Graham?
Just leave a comment on the following Google+ thread, or tell me in a Tweet with hashtag #myfavlogo, along with your choice of logo and website/Twitter URL, and that is that. Once I get a sufficient number of replies I'll whip them into a follow-up post.
If you want to make sure you don't miss this follow-up post, then you can subscribe to my feed/newsletter.
Really hope as many of you will participate as I am genuinely interested to see the results!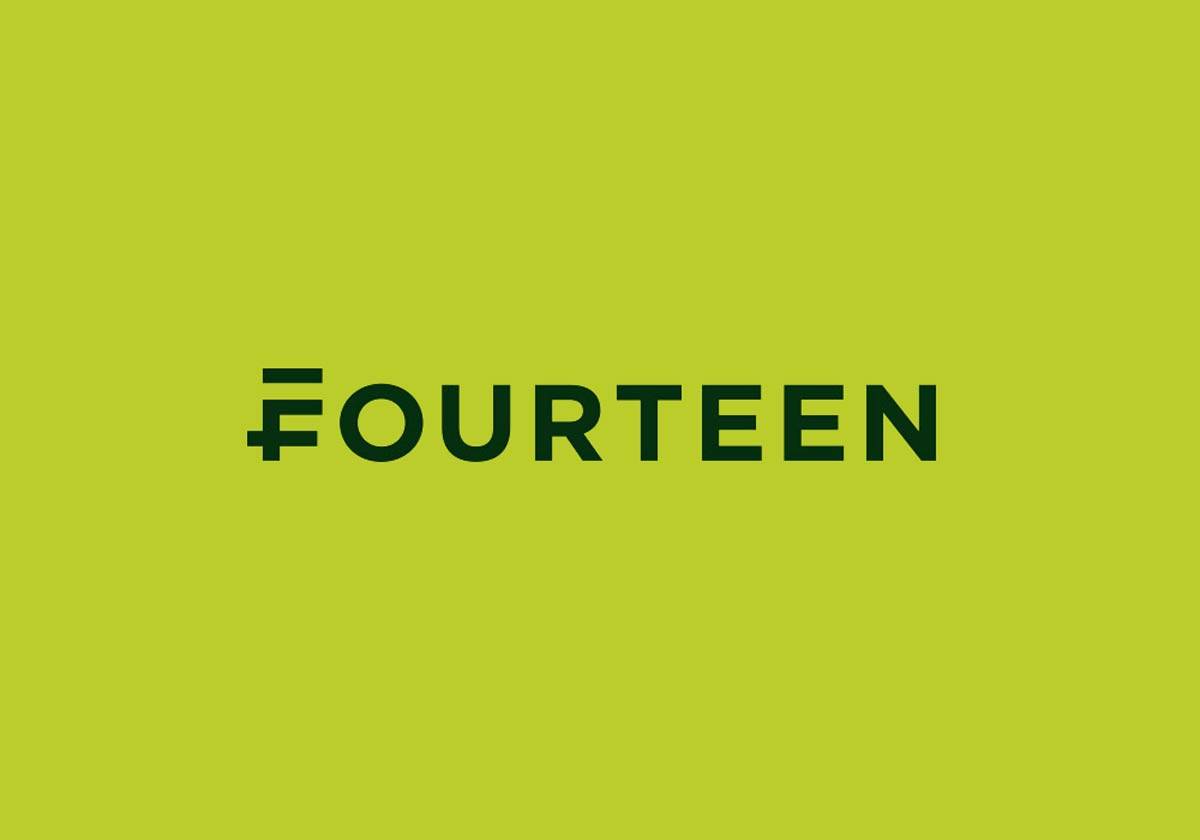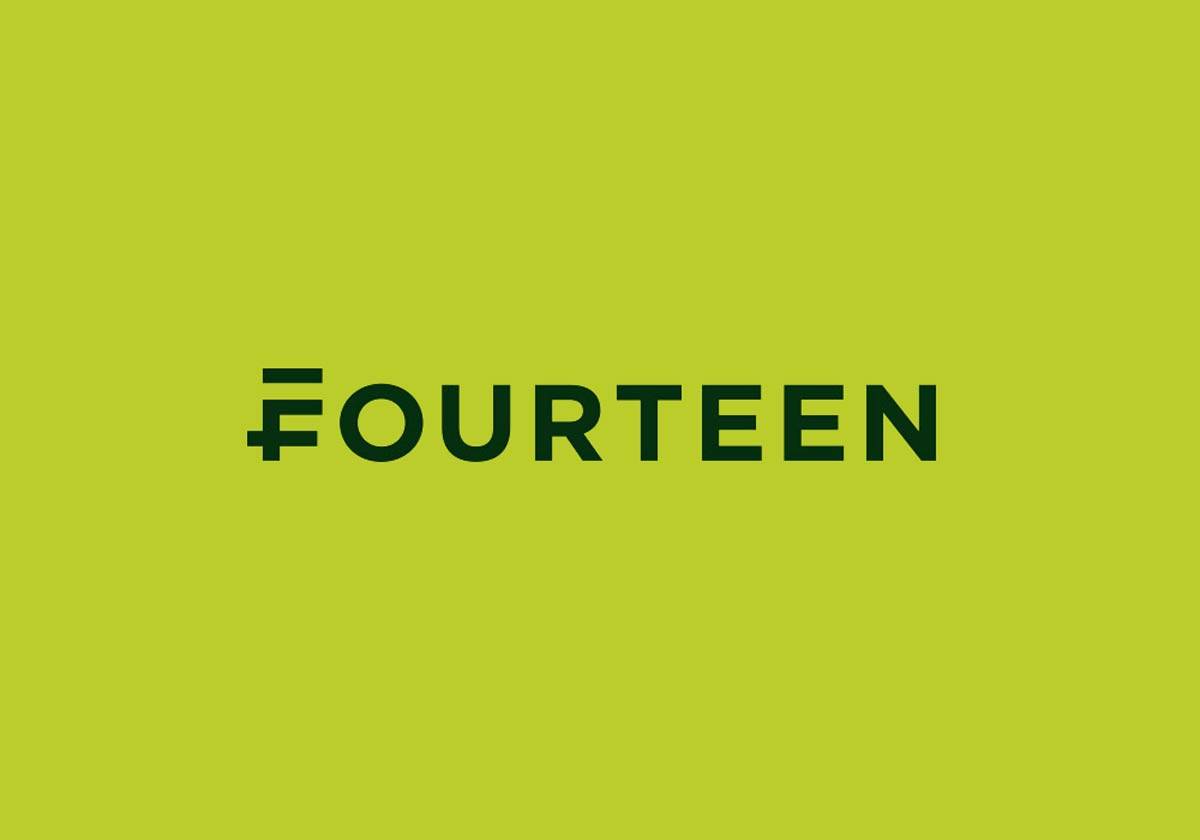 It's quite something when I am so tempted to say that the Fourteen logo design, by WeAreMash, is one of the sweetest logo designs I have seen, certainly this year.
It's just so so fantastically clever.
One one hand, and I remember exactly what I thought when I first saw it was a sense of slight, I was thinking "what is that symbol at the beginning?", then it just hit me milliseconds, or so later. From that moment on: this (on the surface) simple, but so brilliantly executed F & 14, now feels like a natural letter and number combo. Nothing feels forced, pushed, shoehorned or squeezed.
The key, I think, is the lowering of the top of the F, so it sits underneath the O, and the rest of the letters allowing that floating dash to occupy one full depth upwards. So rather than floating way above everything else, the dash is sort of acting like a regular capital letter F, where the rest of the letters are in fact small caps. That's an important detail that makes it work.
I would be so interested to see if they hit this off straight away, or if it took many attempts to get the exact right balance of F and that floating bar to form the 14? I would imagine it was the latter, a number of attempts to get it perfect.
Thing is, you can come up with a super idea just like that, but then the execution of it takes weeks and weeks. The Fourteen logo design, or logotype/wordmark, just feels so natural and right, yet at the same time certainly draws you in, and gets your brain tingling on first sight. Several days in after first seeing it on BrandNew, I still absolutely love it to bits.
One of those, wish I had had the chance to come up with that one!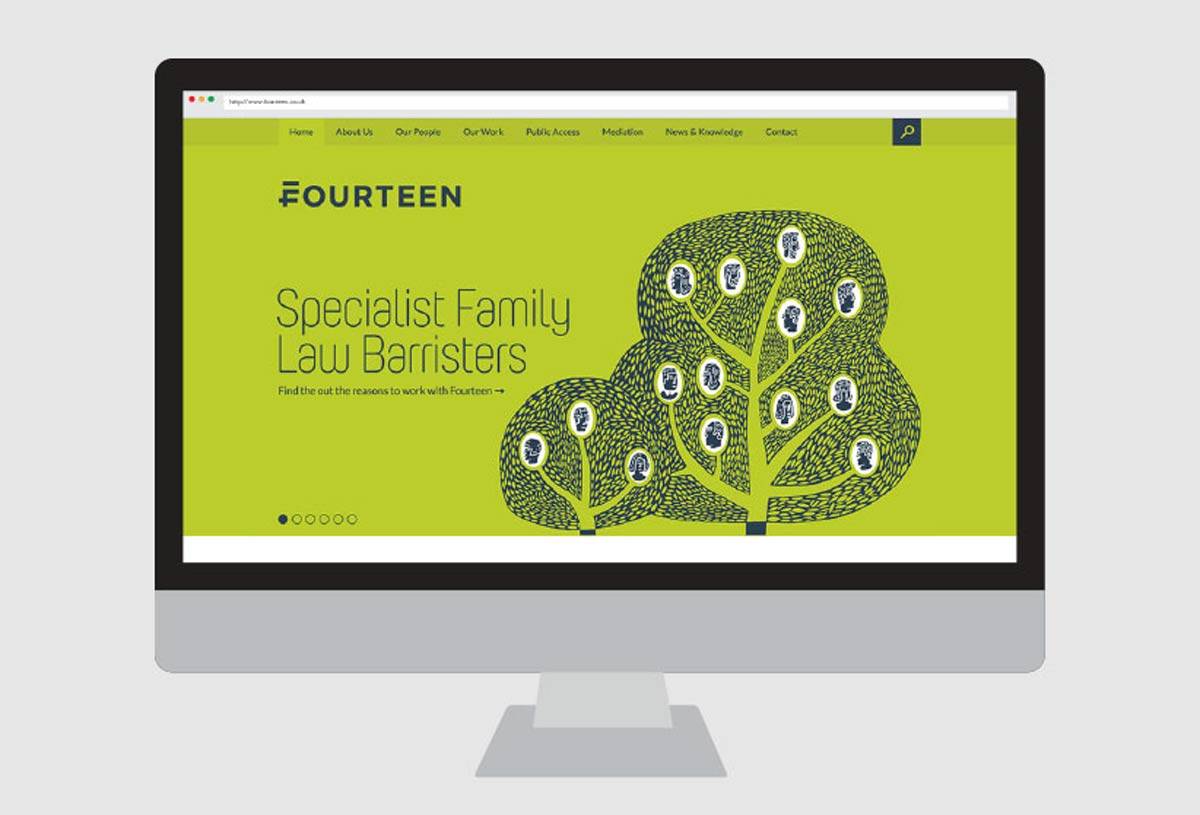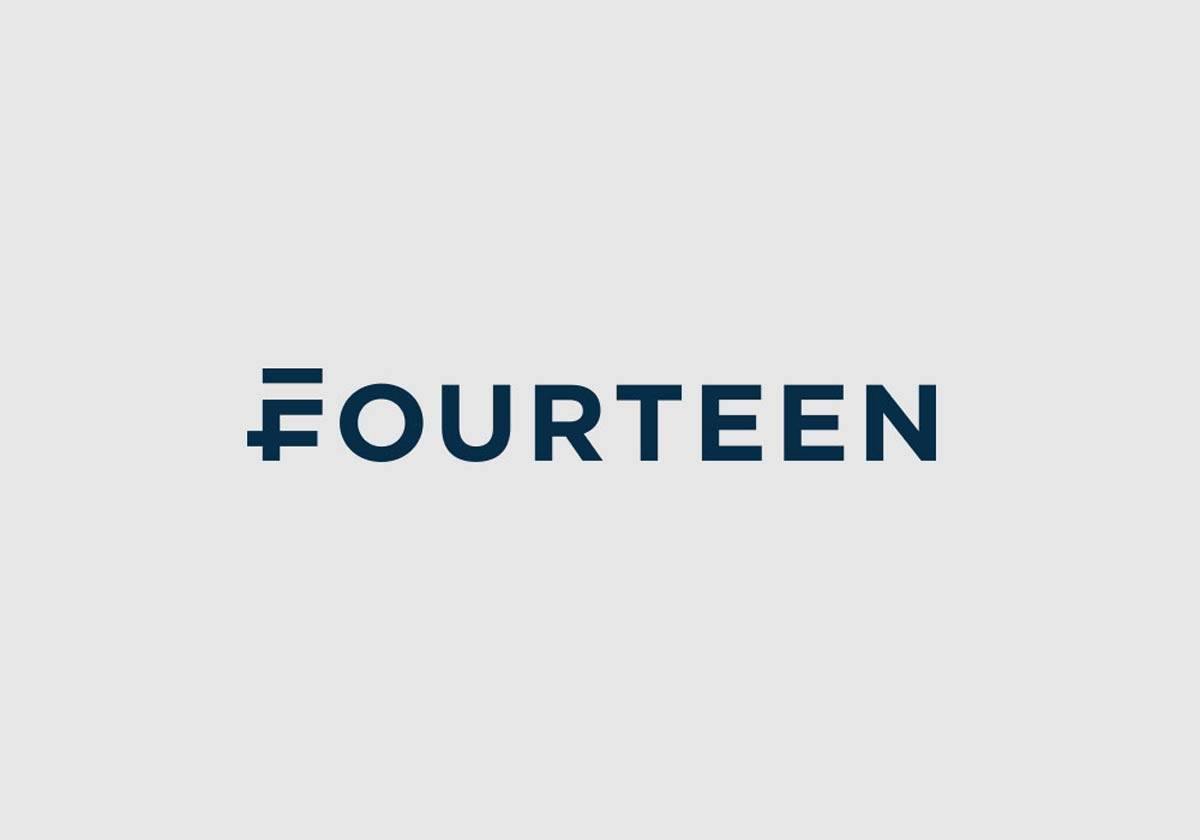 As much as this article, recently published on Sitepoint: 6 Common Logo Design Mistakes, written by Kerry Butters is important reading for the more fledgling crop of logo designers, this article is also a useful read for clients so they can be a little more informed when considering hiring potential logo designers.
It's hard enough for any client to sift through the 1000's of potential candidates of available logo designers, let alone ending up in frustrating situation of hiring a designer who isn't aware of the more common pitfalls when designing a logo.
I think it's reasonably fair to say that a lot of these mistakes will be found in sites like 99Designs, and Fiverr, where emerging logo designers sell their collective souls to the devils entourage of thrifty (cheap) business owners.
It would obviously be bad-form for me to repeat word-for-word what Kerry has written—I mean, who would do such a thing—but I will list each one of the logo design mistakes, and add my own comments, as for the most part I have already posted articles on the topics mentioned.
You can either skip this post right now, and head straight over to 6 Common Mistakes in Logo Design, or you can do me a kindness and carry on reading before departing this station for your destination.
Here are the Top 6 Common Logo Design Mistakes
#1
Top spot for logo design mistakes goes to creating your logo in Photoshop, or any similar bitmap photo editing suite, Resolution-dependant Raster Graphics: You just don't want to do this, never ever. Never ever and never ever ever, and even just for shits and giggles. It's bad form, it's bad practice and it just completely messed up. Kerry has a solid explanation of why designing your logo using pixels, instead of vector graphics, is just off the scale utter badness.
#2
Second place goes to, Following Gimmicks, Trends & Fads: I've covered this a few times myself, like with the post: Logo Design Trends Come and Go – It's an Oxymoron as it is a hard one to actually give a completely back and white answer/explanation for. On the one hand the current trend might actually have merit, and value in terms of how it might effectively communicate a visual message, thus it would be silly to completely ignore such a trend. The flip-side is that it can be the curse of the lazy, and/or completely unimaginative, which is where the real danger lurks.
Experience will guide you, and the fine-line between taking inspiration from a current logo design trend, or falling ridiculously and naively slave to it can effectively be negotiated.
I guess my own tip-top-tip would be: allow yourself to be inspired by a trend, but not to be blinded by it.
#3
Third place goes for logo design mistakes goes to using inappropriate font styles and typeface families, Ill Advised use of Typefaces: This again, and I think mostly comes down to, inexperience or completeness ineptness, and having no sense of style, aesthetic matching etc. Restraint is often your best friend in selecting the appropriate font for your logo. It isn't so much about finding the ONE right choice, but more about being in the right general font style area/theme. As much as using either a serif or sans-serif font could be an appropriate solution to your logo, it could also come down to much a finer difference to if the chosen font will work, or not.
I have obsessed over a selection of maybe 6 closely styled typefaces for a logo, and the chosen one actually comes down to the actual range of letters used in one font over the other 5. The 'e' maybe just nicer than those in the other 5, same with the 'g', but then I might not like any of 'f's, so in this case I'll simply create it myself.
#4
Fourth place for grievous logo design practices goes to, Aping Successful Brands: This one I can keep simple and short, which is often hard for me because I do like to ramble so. You know about fine-lines? Well, this is finer than you've probably ever experienced before. Often there are just two remarks given to a logo that, shall we say, shares or resembles another, and especially a more prestigious and establised brand.
What you want to hear if you have designed a logo that should end up 'sharing' certain qualities with another is, "That logo design for "Blah" was clearly inspired by the logo for "Super Blah". That's OK, for the most part. What you don't want to hear em-masse, is, "Well blow me, that logo was clearly copied/plagiarised/stolen from "Super Blah", and that's not how you want to be remembered as a logo designer.
Just ask Jeff Fisher about being on the other side of having ones logo designs plagiarised, poor chap, and he really does get the brunt of it. 
Ha. Keep it simply and short Graham? Yeah, sure.
#5
Fifth place for messed-up logo design practices goes to Over-complicating Things: restraint is your friend once again, and I think practicing restraint is probably one of the more useful skills to have, it's a bit like mastering the act of doing less to achieve, well, less.
Some logo design styles work really well with numerous font styles, elements and colours, and these usually come down to the more vintage/modern-vintage style (crests, emblems, signs, badges etc) of logo design. Any other style of design then one really needs to keep those horses completely steady under starters orders, until the trace finishes, with no horses having left the gates, if that makes any sense at all. What I mean is you just need to be 'that' in-control of your inner creative desire to add this-and-that until what you are left with is a fabricated monstrosity of eye bleeding pixel piercing ugliness.
#6
Sixth place goes to, Being Over Literal: another topic I wrote about a short time ago called: The Curse of Literal in Logo Design [AQFG], and another one where inexperience usually is the mischievous grinning gremlin in control over your design output.
It's also slightly subjective, and not so black-and-white, because sometimes being literal might just be the more appropriate solution, but if that's the way you'r gonna go, then it has to be taken with the larger visual identity in view, to help provide balance and context, and maybe even a cheeky or quirky tag-line suggesting that, "yeah, we know our logo is literal, but so is our method". The real problem with going the literal route is if you literally can't think outside the box, and/or completely lazy, and/or just bored, but worse of all? Using clip-art for that finishing touch.
And what do we come away with after taking all this in?
It's not hard to see that I have tended to point-the-finger at the lesser experienced logo designer, but that is unfortunately a reality that can't be completely ignored. It's a logical conclusion based on ones lack of experience resulting in 'common' errors. Each mistake in this post can be addressed, and put right, by anyone who is making such mistakes, some more easily than others, for sure.
I would say that getting to grips with font and typeface selections is the hardest one by far?
I mean crap, I've been at this gig for 25 years now, and apprenticed my way through traditional letter-pressing, old fashioned page make-up (bromides and gum) through the DTP revolution all the way through and up to the present, AND on occasion I still I have, and no doubt will still make, 'the not quite right font choice', and/or completely fuck it up.
I can look back through my logo design portfolio and still squirm at some of the font choices I made, and I'll still wonder what the hell I was on…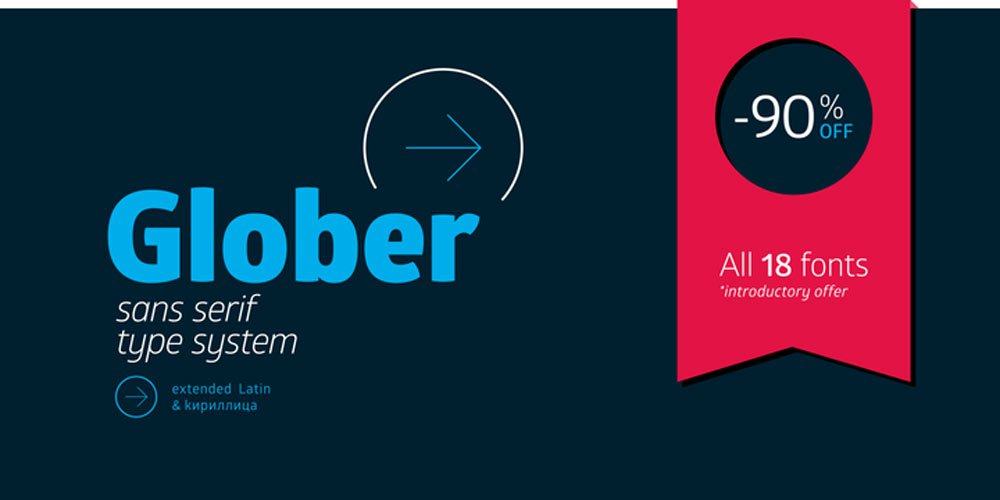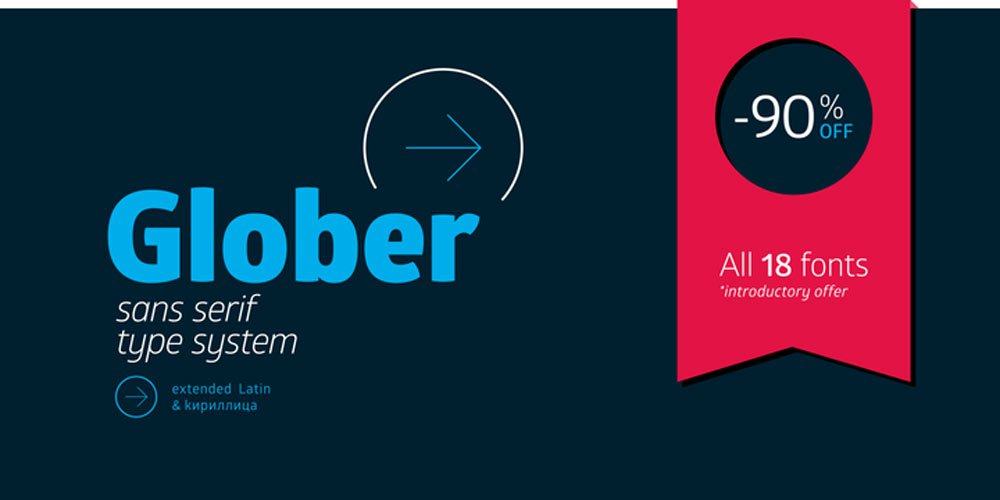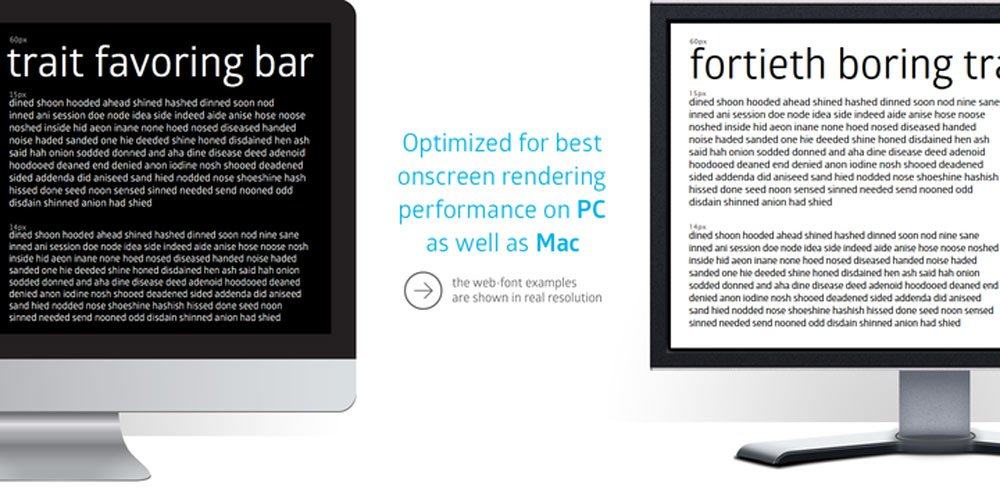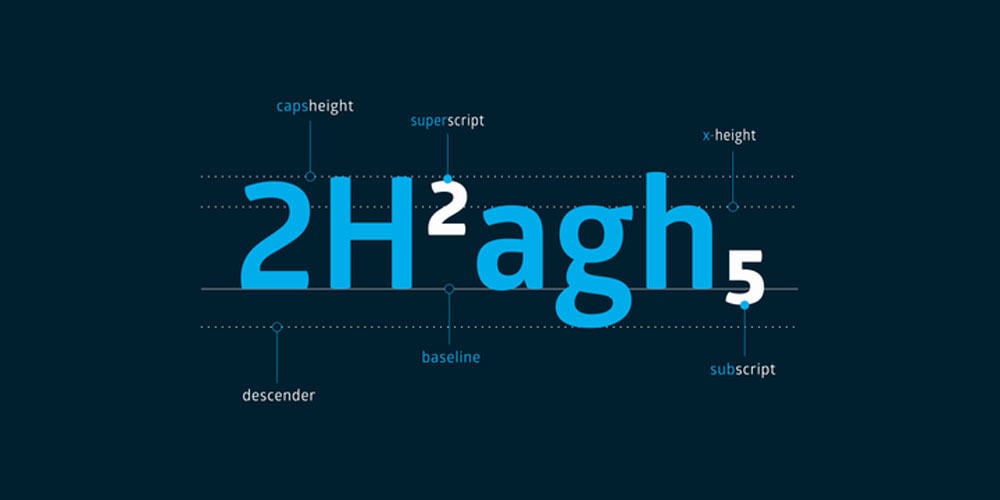 Some of the offers on Myfonts are simply ludicrous. When you consider HOW much effort, skill, passion goes into the research and development of just one font, let alone a complete typeface family, it does make me wonder how on earth they can sell the complete Glober Sans-Serif Type System: 18 weights, for (currently) £11.60 which is 90% off their recommended pricing.
This is a great type family to get your hands on: a beautiful selection of fonts—I'm particularly drawn to the thin/light and heavier weights—for such a stupid amount of money.
Font Fabric: "The Glober font family includes 18 weights – nine uprights with nine italics. It is characterized by excellent legibility in both – web & print design areas, well-finished geometric designs, optimized kerning, excellent web-font performance and legibility etc.

Inspired by the classic grotesque typefaces – Glober has his own unique style in expressed perfect softened geometric forms.

The font family is most suitable for headlines of all sizes, as well as for text blocks that come in both maximum and minimum variations. Glober font styles are applicable for any type of graphic design in web, print, motion graphics etc and perfect for t-shirts and other items like posters, logos."

Type Hero for Logo Designers
Type Hero is where I pick out certain fonts and typefaces that I find particularly cool, useful, charming, endearing, value for money etc. For the most part the font choices will be geared towards styles that I feel would work well in a logo and brand identity design scenario.
MyFonts has become a steady source of font inspiration, so many will be sourced from there, but I will also highlight fonts direct from font foundries when possible.
Worth noting, I think, that all Type Hero suggestions are based on fonts I have myself purchased. I am indeed: talking the walk, and walking the talk.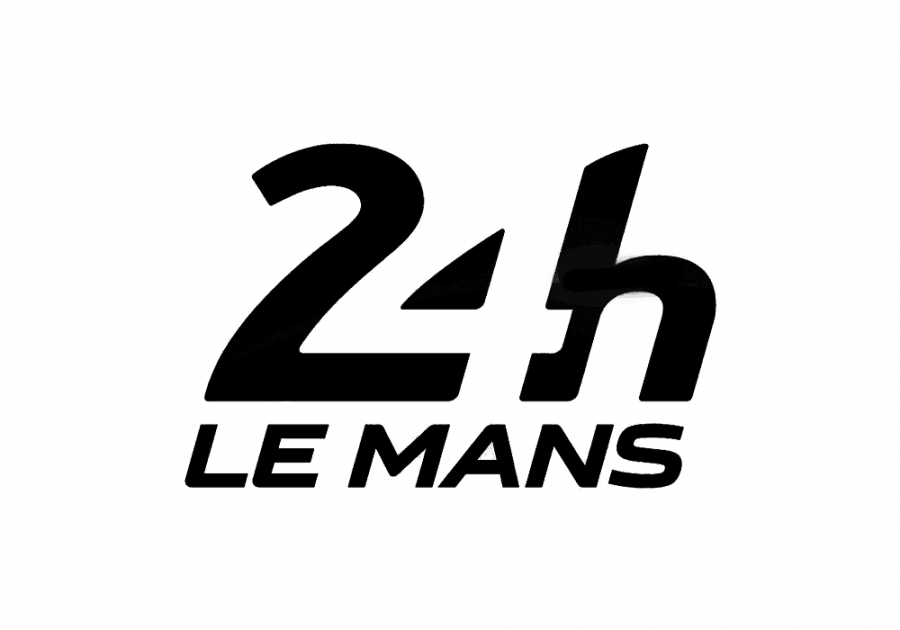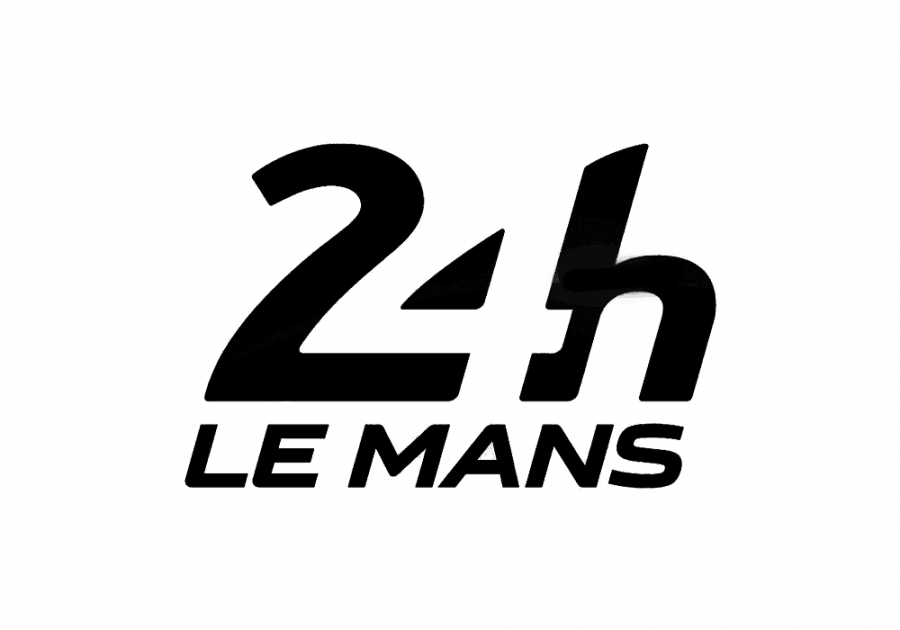 Allowed some time to collect my thoughts, upon seeing the new Le Mans 24 Hours logo, before sharing. I always try to be—well not always, but try to try—constructive when I'm sharing my thoughts about a logo design created by another logo designer.
After all, there is no joy whatsoever in hearing negative remarks about ones own work. To be perfectly fair, and brutally honest, being any kind of artist immediately draws the spot-light upon you, be it for good or for worse, and well, we just ideally need to take the knock-downs with the re-ups.
Saying all that, I do feel the need to state my disappointment in the new Le Mans 24 Hours logo design, and not really sharing the opinions over at BrandNew either, which is pretty much a first.
Le Mans: "Henceforth, the Le Mans 24 Hours has a new visual identity thanks to the new logo designed by the Leroy Tremblot agency. An event like the Le Mans 24 Hours is based around a central dimension — its legend. And this legend has been carefully forged since 1923 thanks to four sacrosanct values: innovation, popularity, performance and variety. These four values can be found in the new logo, which also transforms the identity of the event to a brand concept.

This new sign replaces a logo that dates from 1978 and it coincides with the introduction this year of new technical regulations for the Le Mans blue riband category, the LM P1s (download hereafter)."
Mutton Dressed as Lamb
Take away the gloss, the shiny metallic paint job, the 'blue riband category' (see press release above) and what you see is—and what I immediately saw through the thick paint and lacquer job—the unbalanced nature of the logo.
First thing that hit me was, "what the hell is happening to the top of the# 2?"
I get streamlined car bonnets, curves, fading roads into the distance, but this simply looks like a catastrophic attempt at using some tool in Illustrator for the first time. A little more thickness at the top, maybe even a little more depth, a little thinning out around it's waist would have made such a difference, in my personal opinion of course.
Given the #2 leads us in, it's such a shame it looks so oddly shaped with it's sturdy waistline, it's dainty base, and the thinning on top. Almost feels like a good attempt at a first draft.
The baseline width of the #2, and thusly, the width of the #4, also seem a little too wide to me, in my personal opinion of course. I know there are often trade-offs with this method of creating something from nothing (negative/positive space), but even so, this could have been done a lot lot better, I really believe that.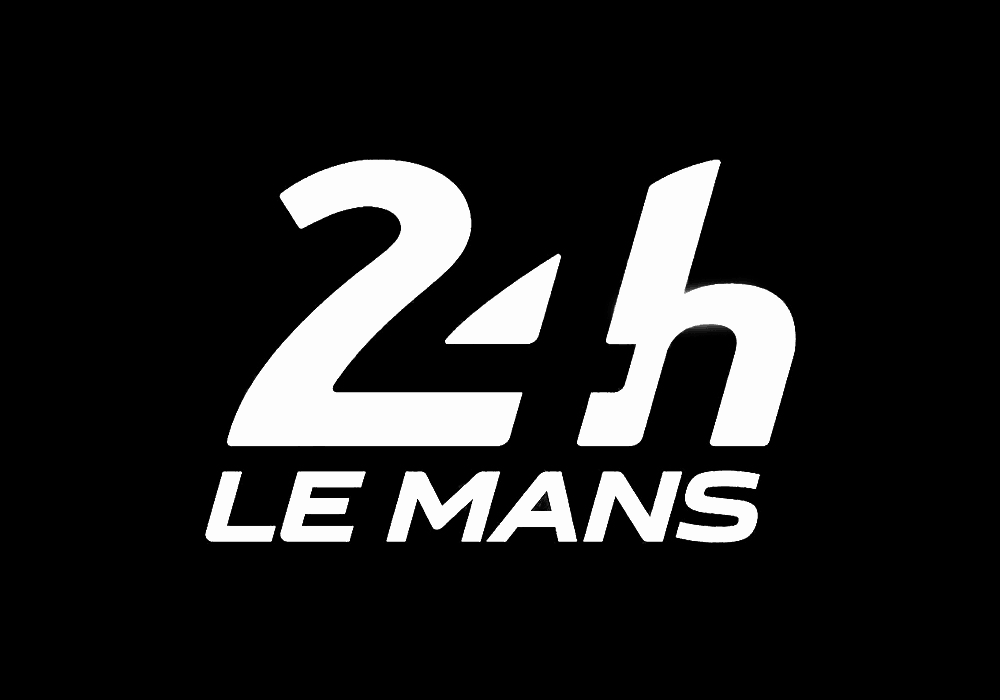 Reverse the logo (which is how it is primarily presented on the Le Mans website), and you see even more clearly the discrepancies between each letters shape and form, and how the #4 almost feels like it's been shoehorned in, not so with the F1 logo.
The 'h' is really the only solid letter going on here. Oh, and the Le Mans wording is also solid, guess that's a good thing because it literally is having to carry the rest of the logo.
Formula 1 vs Le Mans 24 Hours
For us Formula 1 fans the similarity between both logos beckons some weary questions. I'm not 'in the know' enough to question if there is actually some kind of business connection between F1 and Le Mans, in which case excellent, bring some consistency. However, I feel this is probably not the case, and the similarity is simply more than a similarity shared with another motor racing organisation. If one is going to use inspiration from another design, then please do try a little harder to do it justice.
For such a prestigious event, I feel this opportunity to redesign the Le Mans 24 hour logo was simply not grasped. It's really quite disappointing. Oh, and thinking about it, I wasn't that impressed with Caterham's 2012 F1 Team logo either…
Formula 1 vs 24 Hours Le Mans
Quick comparison below shows they also share, pretty much, the same boundaries, give or take.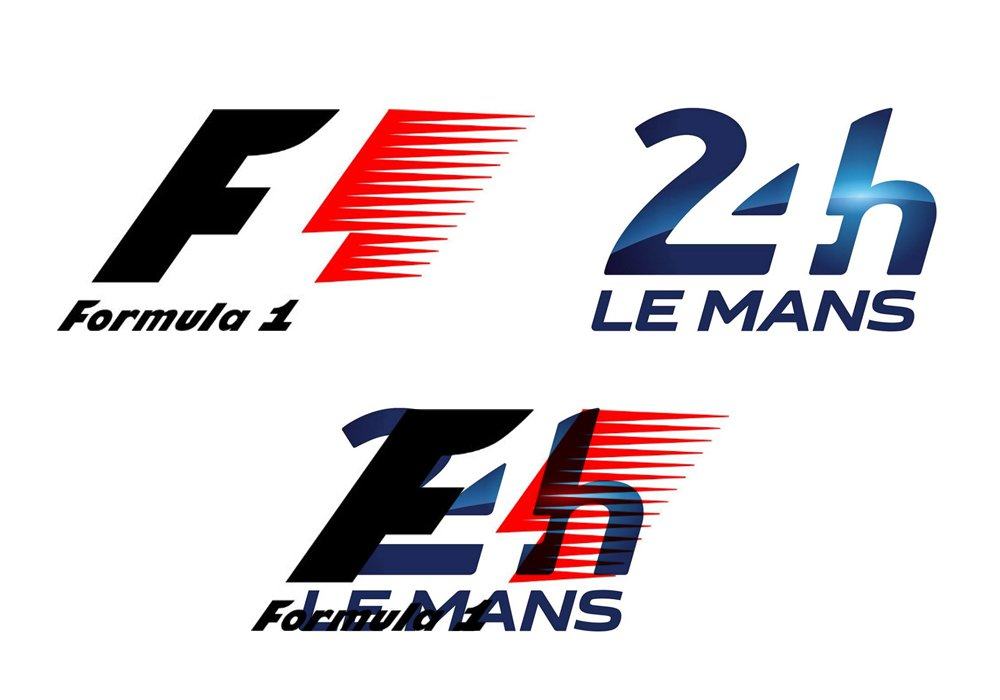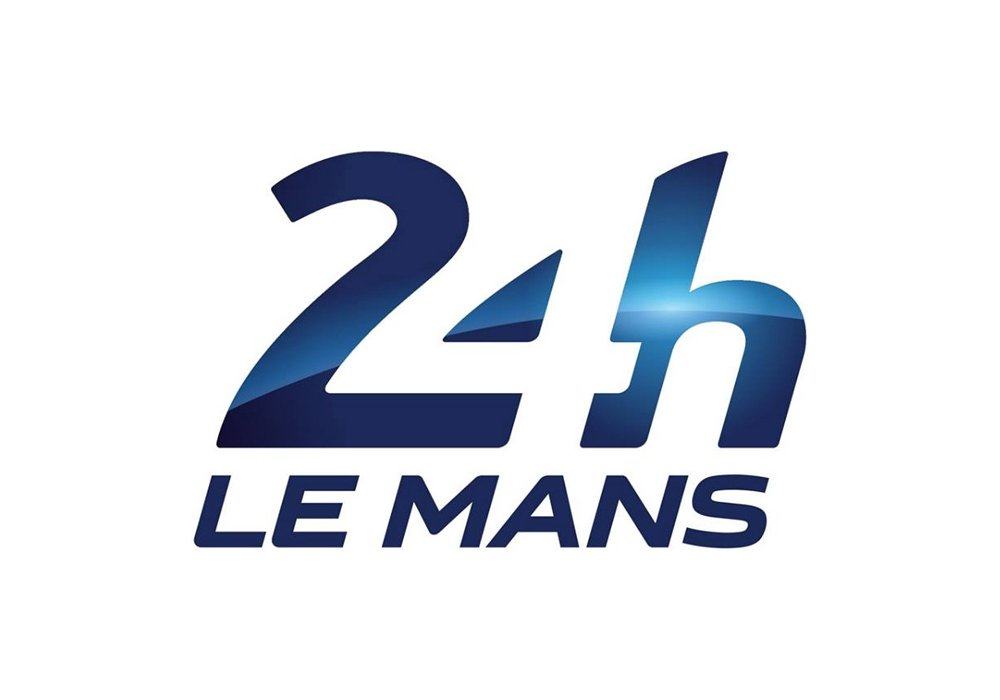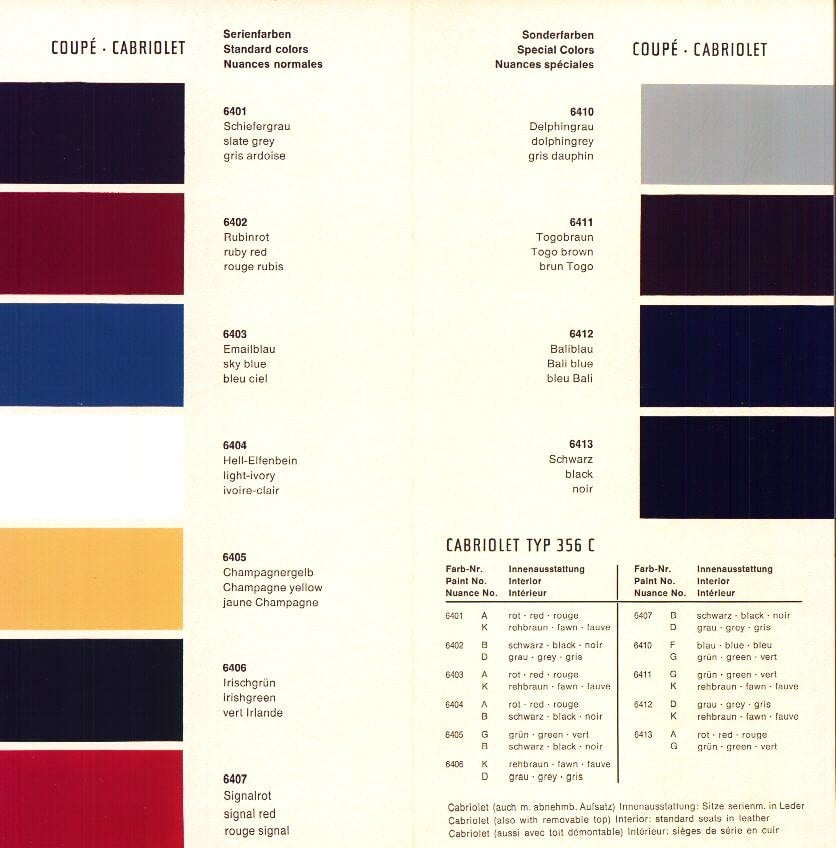 This Porsche 356 Color Chart is rather seductive. Little bit of auto creative inspiration for this New Years Day. Really liking the circular 'infographic' style graphic on the front page, quite rad.
Found via http://design-is-fine.org
Here's some tasty visual inspiration for a Sunday afternoon for you. In terms of nailing the marking and promotion of their vintage style font, Antrepo sort of hit it smack bang middle of the head.
Awesome graphic design work, not to mention superb vintage style typography to really drive home the visual message of their font: Public Gothic.
Those vintage style cans are so perfect: the colours, the layout, the distress, everything about the graphic design is spot-on. If you don't have your own copy of the Public Gothic Typeface family, then seriously think about getting it at the following link: http://www.antreposhop.com/product/public-gothic-font-family
It's certainly a worthwhile addition to your vintage typeface collection. Here are some of the details:
Public Gothic
Font Family (5 fonts)
It is little industrial, little vintage, little condensed, little bold.
Public Gothic is our new retro typeface! PB family members are PG Square, PG Vintage, PG Circular, PG Federal, PG Little and Italic variation of PG Square, PG Circular, PG Little. It's compatible with any OS system.