All Archived Posts in illustrations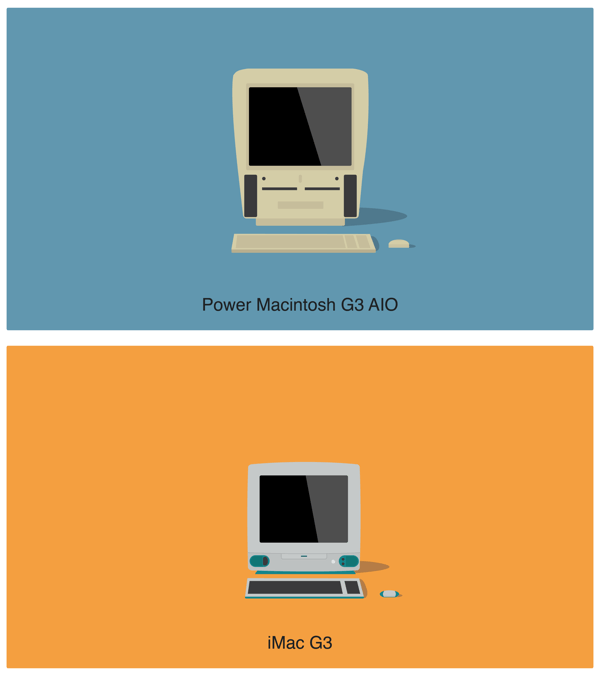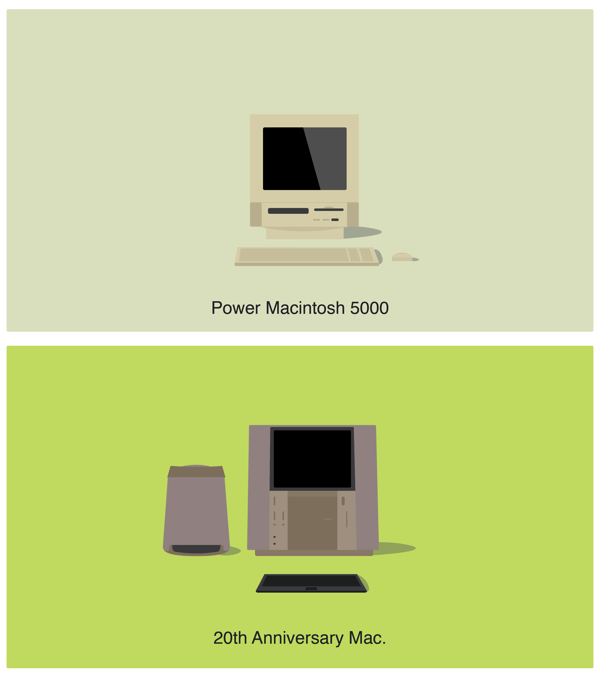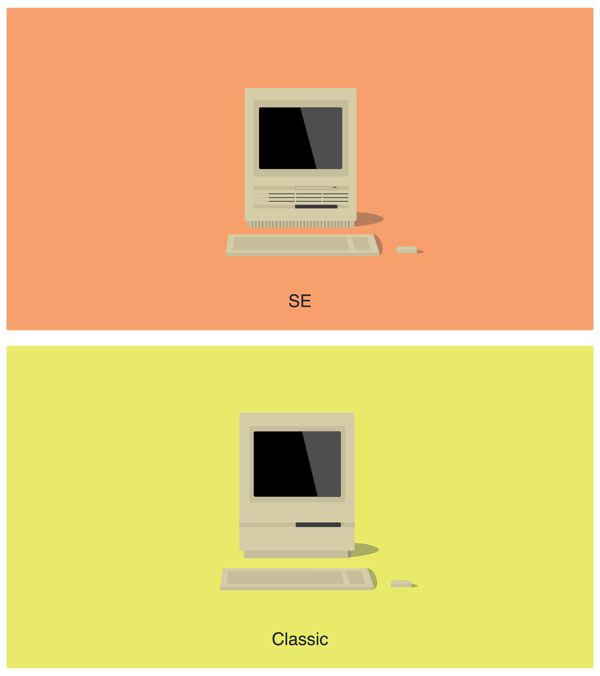 These 'History of Mac': illustrations Of Every Apple Macintosh Created, by Aakash Doshi, really are brilliant. Loving the general illustrative theme through out the entire Macintosh range. The project isn't yet complete which is why there are still a few models missing, but these should be added in time.
Such cool memories of a time when computers like this, and the Commodore 64, just filled me with such awe and excitment!
» Via: http://parislemon.com/

Some amazing movie illustrations by Tavis Coburn for the 2010 BAFTA Program Covers by Tavis Coburn.
Tavis has a unique style that means he is commissioned to do a huge variety of other projects, check them all out in his archives.
Found via http://www.joeydevilla.com
If you have a few moments to spare, then waddle on over to the Flickr page of Michæl Paukner. There are some exquisite works of art here, most of which are available to buy as prints. I could seriously order a fair number of these myself.
Check out his print shop Here you can purchase some posters and nearly all of his images on high quality canvas prints.
These works by Brodsky & Utkin, rather marvelous don't you think? Found on ButDoesitFloat.
Just a head's up for any of those into illustrative portraits. I have done a few in my years and have just not got round to adding them to this site.
If you go to Portfolio and then Illustrations you will see my collection thus far, still a few more to add but it's a good start.
I was never very good at anything other than precise reproductions inpencil and if I was feeling brave, then maybe Indian Ink and Charcoal.
I have not done any in some years, as they just take far too long. But seeing them again, I am feeling it would be good to have another go.
© 2005-2018 All Rights Reserved The Logo Smith
Logo Designer & Brand Identity Design Studio, with 25 Years Experience.
Graham Smith: 10 Badgers Copse, Seaford, East Sussex, England.
Tel: +44 (0) 7816 527 462 Email: [email protected]