All Archived Posts in identity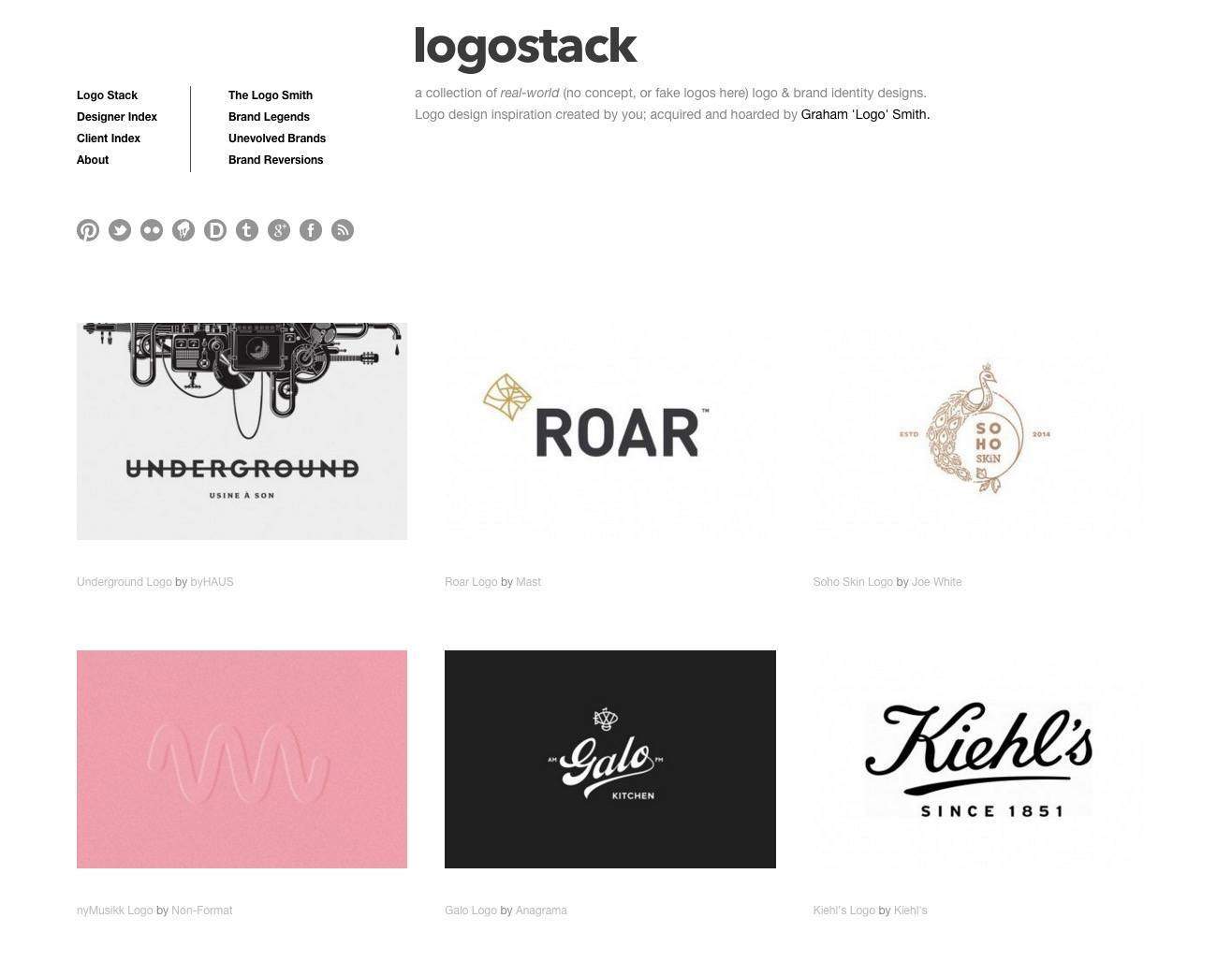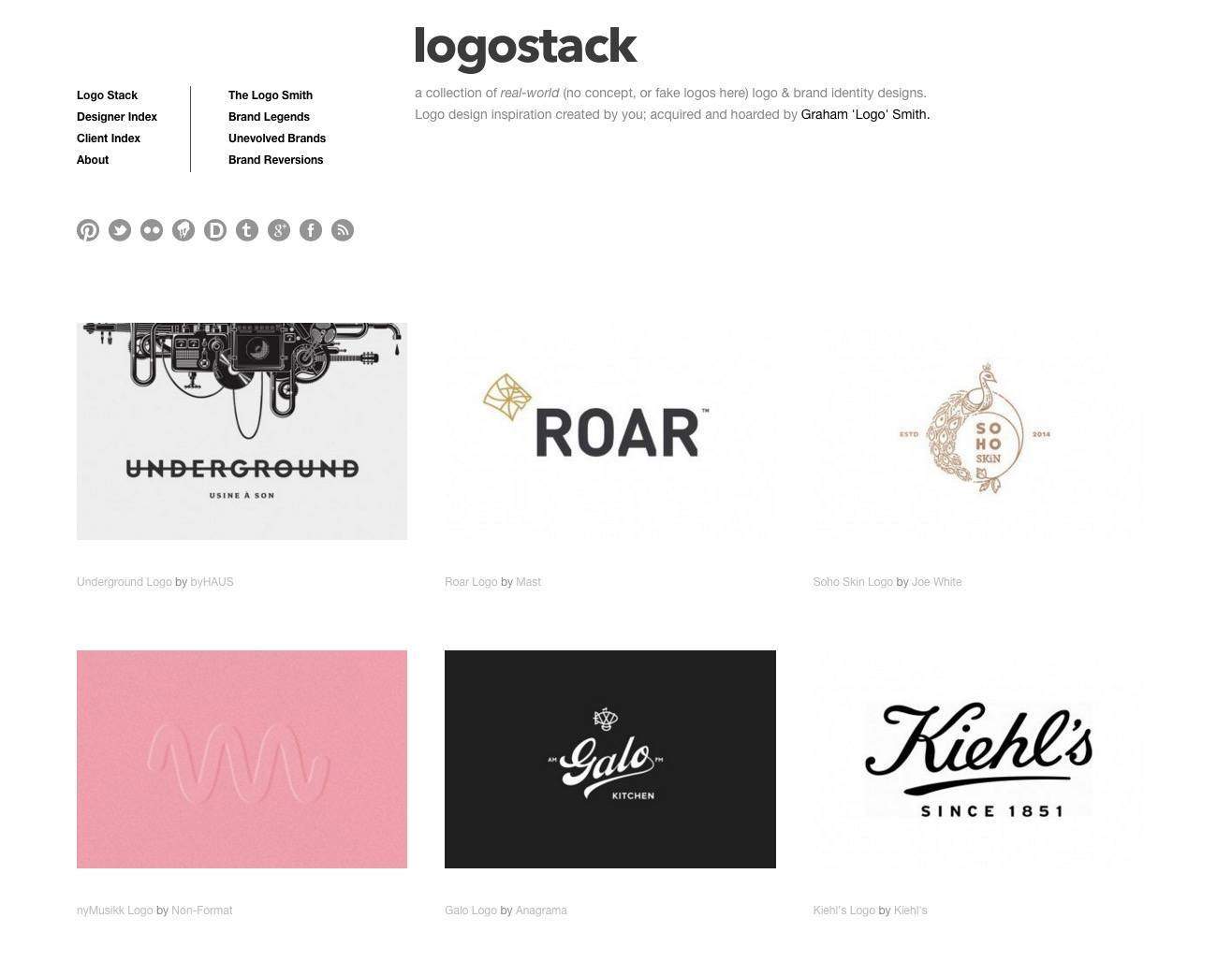 Real World Logo & Brand Identity Design Inspiration
LogoStack is about showing real world logo and brand identity design inspiration; not the conceptual, or the make believe. Every logo design you see on LogoStack is used, or has been used, in the real world.
LogoStack: a collection of real-world (no concept, or fake logos here) logo & brand identity designs.  Logo design inspiration created by you; acquired and hoarded by Graham 'Logo' Smith.
It's also worth noting that LogoStack is a reflection of the type and variety of logo and brand identity design that inspires me. LogoStack is a personal collection of real world logo designs that I am collecting, hoarding and sharing.

Proper Attribution
The intro text for each logo clearly describes the brand name. We also have the name and link to what: graphic designer, studio, agency etc, were responsible for the overall project, both of which are filterable, so you can easily search for other projects by designer and/or client.
I usually include a few words about the design, with a few supporting images, to the show the logo in context if I feel like it. :)
Submissions
If you see any logo and brand identity projects that you feel would be a good fit for LogoStack (if you think you 'get' my aesthetic), then feel free to give me a shout on Twitter:
Logo Design Advice from The Logo Smith [AQfG]
"A Question for Graham" is a Logo Design Advice & Help feature that is focused on providing help for any: logo & brand identity; freelancing; graphic design; marketing & advertising, questions you might have. You might have a problem that you could do with sharing, or simply need some advice.
I get a fair number of emails each week, with questions about one aspect, or another, relating to freelancing as a logo and graphic designer. Due to work commitments etc, I have often struggled to even send back a basic reply in some cases.
A Question for Graham [AQfG] is a way for me to create some form, structure and usefulness out of this particular aspect of my day.
Just to say I'm always here if anyone want's to ask me any questions on logo and freelancing in general. Just not opinions on a design :)

— Graham 'Logo' Smith (@thelogosmith) November 4, 2015
Answers Turned to Blog Posts
If you ask me a question, and I feel it's also a question that other people would find the answer of use, I will write the answer as a regular blog post. The idea is that you get your answer in a format that is useful as well as providing me a platform to share the answer with everyone else.
I can't promise that all questions asked will be replied in this format as this comes down to both my own time as well as relevancy, but also if the question is something a reasonable blog post can be created from.
Here are a few questions already answered: A Question for Graham
Have a Question?
If you have any kind of question relating to: logo and brand identity, freelancing, accounts, client woes etc, then please feel free to email me at: [email protected] or visit my contact page and use the form.
I will reply to all questions so you will know promptly if a blog post will be in the works or not. If the latter then I still may answer in a personal email if time permits.
Please ensure you add "I have a question for Graham" in the email Subject field.
Kerr Recruitment Logo and Brand Identity ReDesign
Portfolio Update: I'm fortunate to be collaborating with Positive Advertising on this project for Kerr Recruitment. This logo and brand identity redesign project is still currently in development, but I'm happy to share the process so far of this logo and brand identity redesign.
The images detail some of the extensive mock-ups, and mood-boards, that I designed for Kerr Recruitment. This was a project where only this one main logo idea was worked-up and presented to the client, hence the need to provide the client a visual way to see the true potential of the design.
The mock-ups are based on Kerr's current applications of the logo and brand identity, additional requests by the client as part of the redesign, but also more ambitious exterior applications like the billboard, and the interior brushed metal sign.
All these mock-ups allow the client to better visualise how the logo and the supporting identity materials could be used in various practical and physical applications.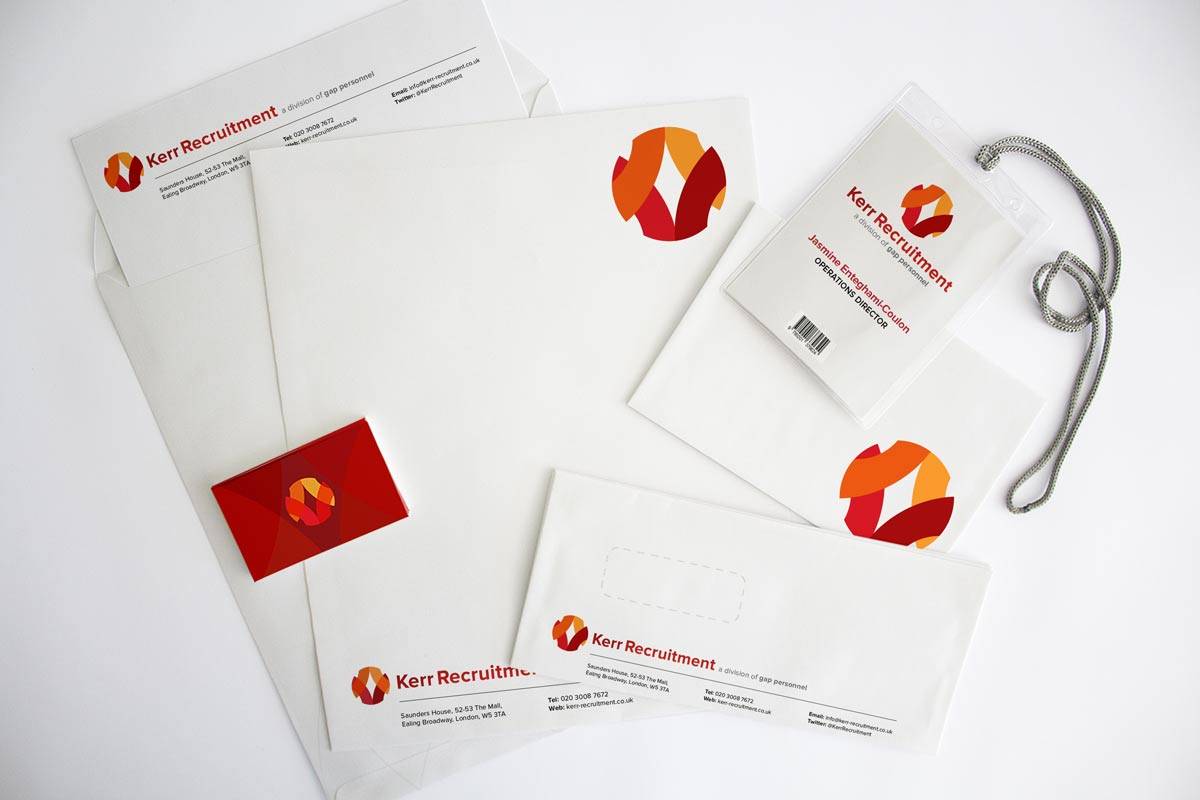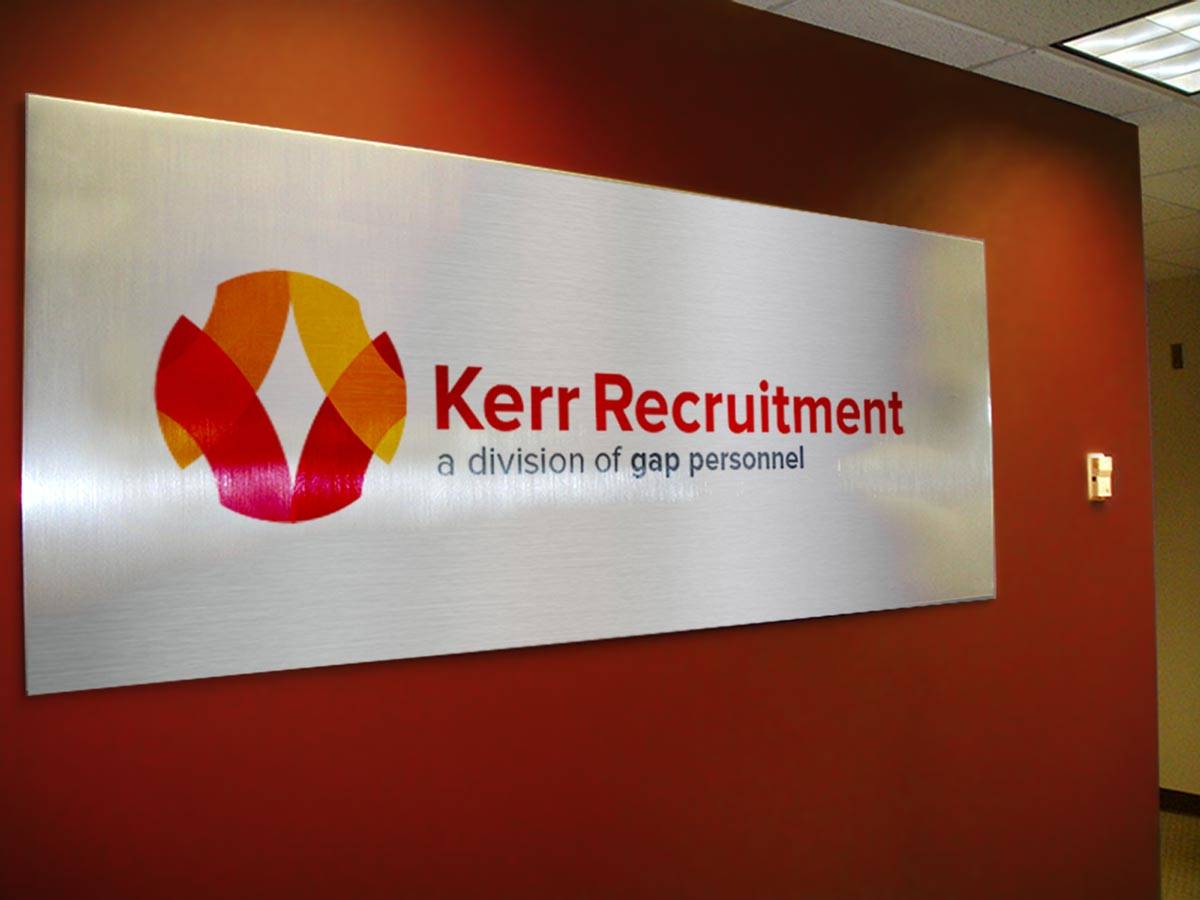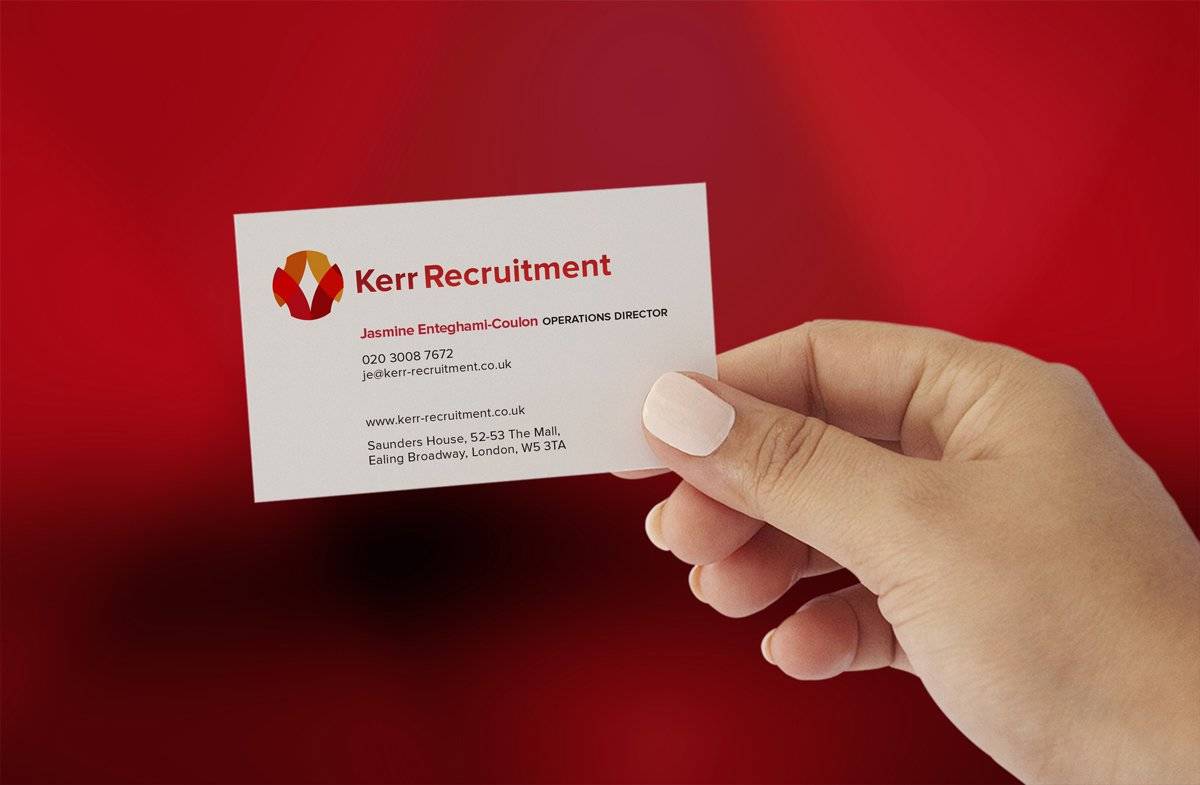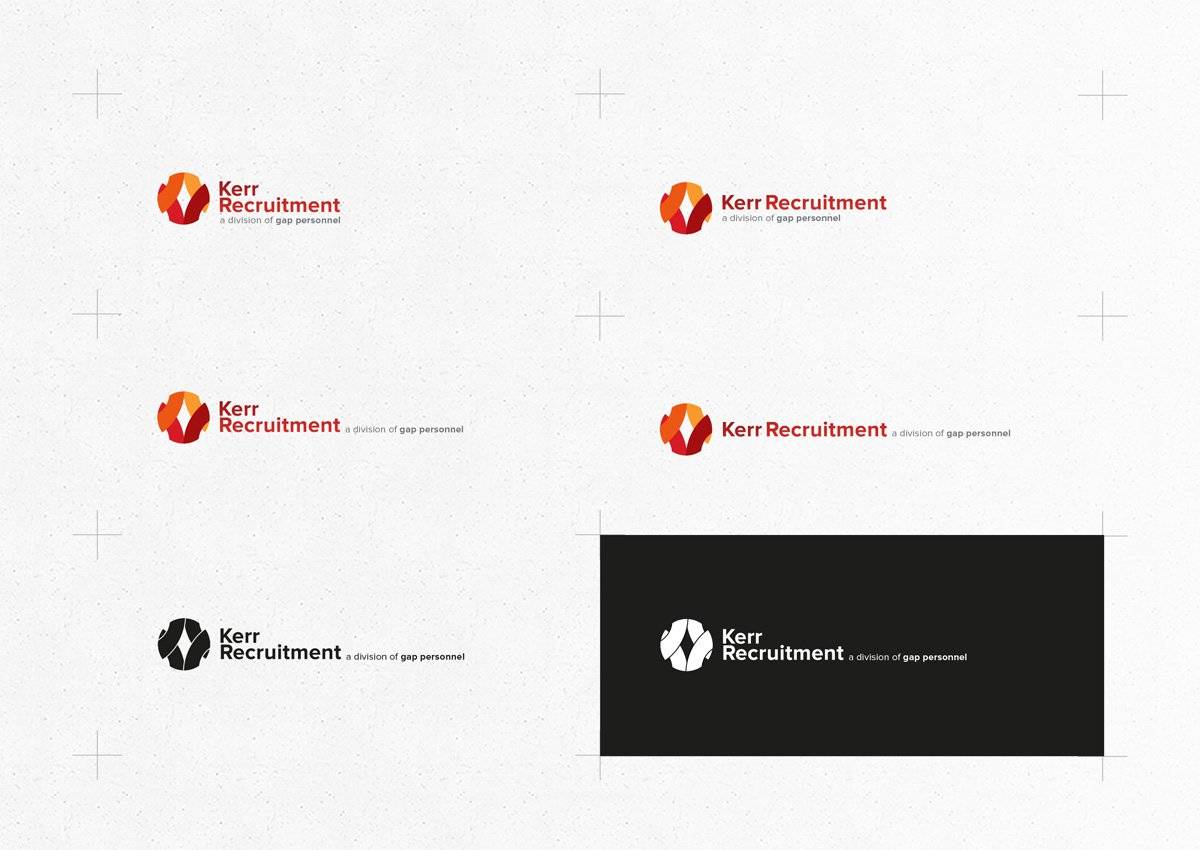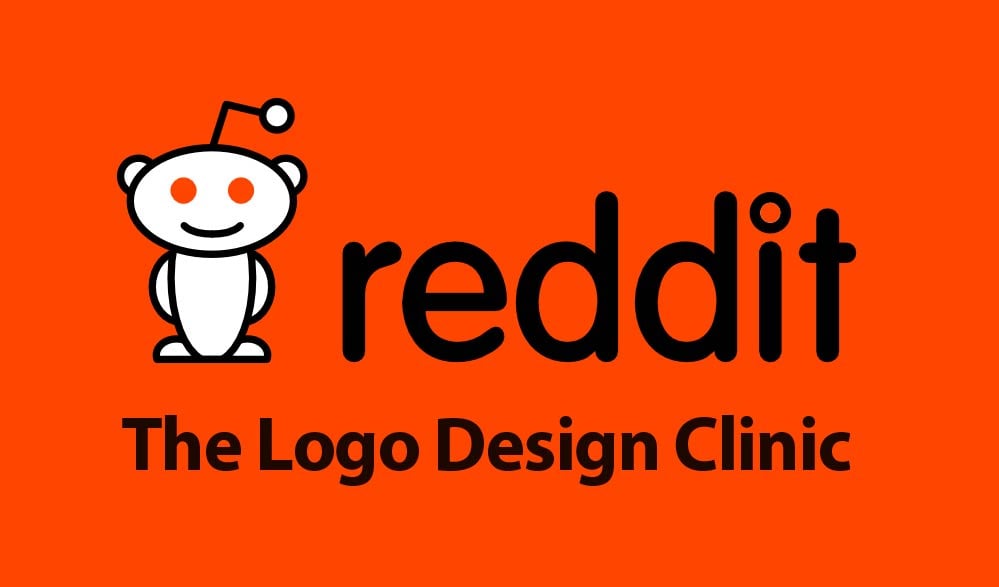 The Logo Design Clinic on Reddit Offers Help, Advice and Happiness
A few years back I started a side-project called The Logo Clinic (a previous post on the initial idea). Initially it started on Tumblr, then came over to WordPress then work become all encompassing, and it became too much of a chore to manage and so it ceased to exist.
In hindsight The Logo Clinic would have been better left on Tumblr given the blogging platforms low maintenance. Moving it to WordPress just increased the work load, mostly in terms of admin, that it just became more of an annoyance than the fun side-project it was meant to be.
Now that reddit is the place to hang-out, and get down, I realise that reddit would be the perfect place to kick-start The Logo Design Clinic. Virtually zero maintenance with just various emails and replies to work on.
Reddit is perfect platform for a logo design Q&A subreddit.
So What Does The Logo Design Clinic Offer?
The Logo Design Clinic is where you can ask me questions relating to logo and brand identity design, and I'll try my best to give useful answers/feedback.
At the clinic I can help with: typography and font selection, technical details, colours, spacing, general aesthetics, aspects of freelancing, work practices and anything else that comes to mind.
What I won't help with is idea generation, so please don't ask me to help you come up with actual ideas for a logo. The purpose of the The Logo Design Clinic is to help you with the idea you have already come up with. You might be having some problems with type choice, a little unsure about kerning or other typographic details. Anything that falls under logo design and freelancing, I am happy to help, if I can.
Hope to see you over there: http://redd.it/232ugz
In this post I'll provide some basic, but useful, advice for clients who are looking to find and hire a logo designer on Google, and the Website in General
If there is one thing I know for certain? It's that it must be a complete nightmare to hire a logo designer that 'ticks all the boxes', not because there are so few of us logo designers around: it's actually the complete opposite.
There are gazillions of potential logo designer candidates worldwide: all of varying skill levels, some with years of experience and some none at all; some experienced without any academic qualifications, and some with; some with a unique 'signature' design style, and others who are very adaptable; some that are cheap, mid-priced, and others that pitch higher than usual.
I really don't know what 'the' usual price level is for logo designers given the sheer scope of factors that can and do determine how much a logo designer can, should, does, or doesn't charge
Some are local for a given search, and some will be geographically challenged; some talented logo designers simply don't advertise, or make it easy to be found, whilst some logo designers have the marketing, advertising, social networking savvy that makes it easier for them to be found; some are well-known, and some are not; and so on.
Just to be clear: I am mostly talking about the self-employed/freelance logo designer, not so much the hobbyist, or indeed the larger design studio/agency. 
However, it's certainly a travesty that certain logo design shops tend to dominate Google's (and other search engines) top rankings, as well as completely gobbling up the sponsored ad spots, which must cost them a complete fortune to run day-after-day-after-day (I can barely afford the minimum for one day).
Typical search terms, like: "logo designer", "logo design", "freelance logo designer", "professional logo designer", "I need a logo designer", and so on, are invariably 'taken' for Google 1st page results.
It's Better Than it Was
For sure, things are much better on Google than they were, even just 2 or so years ago. Google has done an incredible job really, when you think about it, of clearing up the no-good-for-nothing-black-hat-gangsters looking to prey on the weak and naive.
I clearly remember thinking how on earth is someone like me will ever be found on Google: the proverbial needle in the haystack, likely at the bottom, in the middle and buried under 5ft of earth.
It's a Daunting Process To Hire a Logo Designer
It's a daunting process trying to locate a suitable logo designer for your needs, made even harder when you have to negotiate and filter out logo design 'battery farms'.  You may be looking for a certain type of designer, or looking for a company local to you.
Yet, whatever you search for in Google, you are faced with the many number of search results focusing on the latest marketing buzz hook: 'free logo designs', 'logo designers for $5', 'create your own logo for free online', '300% Guarantee', 'professional logo design for £19.99 in under 24 hours', 'bronze package', 'silver package', 'carbon fibre with titanium and moon rock dust package'.
I need to emphasise that not all the 'package deal' options are to be avoided, far from it. But this is part of the problem, some of these package-dealers try hard to look respectable, genuine and honest, and often succeed in doing so.
Being discovered is seemingly the hardest challenge for the: solo, self-employed, small studio logo designer. The genuine, the sincere, the passionate logo designer will likely not have the funds, resources and audacity, needed to prise themselves to top of the 1st page of search results.
Look Past the 1st Page
All these search results seem to take up the first page, you may be lucky and find a respectable and very reputable logo design studio/agency dotted the 1st page of results, but it helps to know what you are looking for, and what specifically one should avoid.
Unless you are familiar with graphic design, and have inside track on the logo design industry, you may find yourself out-manned, and out-gunned, and very quickly out-financed.
You may end up exhausted and frustrated in your search, giving up and opting to go with a logo designer that you just hope will deliver. The promise of that 'Titanium Package with unlimited tweaks, designed in 24 hours and only costing you a fantastically cheap rate of £49.99' seems to good to be true.
If you're needs are small, and you simply don't care much for quality, then you'll be serviced just fine, but if you feel the logo and identity is important to you, then it's unlikely the cheap options, but the ones that you'll be served up on the 1st page, will indeed deliver.
Picking up the Pieces
In recent years, I have found myself, more and more, picking up the pieces for a number of clients who thought they'd try their luck with the cheaper logo design option, or crowd sourcing site, such as 99Designs.
Invariably, after being served up their 3-5 logo ideas, they realise how utterly disappointing the experience has been. Then it's usually a case of having to pay yet more money to now find a more competent, and personable, logo designer.
It's quite gutting for me to see the sort of work they were presented, you can just hear the utter disappointment in the their voices. The realisation of how far behind schedule they are, and now having to pay all over again.
Some General Advice to Hire a Logo Designer
The best advice I can give, without sounding too 'use me, use me' is to not rush any part of this process of finding a logo designer to work with. If you are genuinely short of time, then the first option below could be the life saver you need.
RECOMMENDATIONS
Recommendations are valuable, if you know of someone who had a logo designed, then ask them for a name. Twitter is perfect for this sort of method, as word-of-mouth quickly spreads, and you could have a interesting mix of contacts to check out.
GOOGLE
Ultimately, and this really is the moral and purpose of this post: Don't give up looking on Google once you reach the end of Page 1. I can assure you: if you spend time looking through pages: 2, 3, 4, 5, 6, 7, 8 and onwards, you'll come across some truly talented logo designers.
Just because a logo designer does not appear on page 1 of your favourite search engine, it certainly does not mean they should be ignored. If anything, it's this reason that they ought to be given more of your time.
"Poor Google rankings, and placement, is by no means a reflection on the integrity, skill and reputation of a logo designer."
I know many talented designers that probably don't come even in the first 5 pages of search results.
A GOOD FIT
And this is the thing, try to find a logo designer that is a good fit for you, not just visually but also from a personality point of view. The more you can 'gel' with a designer, the better the whole process and the more likely you will have a logo designer prepared to bend over backwards for you.
That level of commitment in a designer just can't be bought. It is a partnership.
COMMUNICATION
A designer who is prepared to talk on the phone, who is relatively transparent in the area of communication and contact is a positive sign, but not all designers can or will spend hours on the phone with their client. This is down to you, go for a designer that feels right for you. You may be OK with not needing to talk on the phone to discuss progress, or you may be someone that needs that level of feedback and interaction.
To Conclude
Many logo designers are keen social media junkies, actively contributing to the design community, writing and posting on their own blogs, chatting with other like minded designers on Twitter and Facebook.
You'll find some super talented logo designers on Flickr, just browser through some of the popular Groups, even basic search queries will provide some good results to check out. Dribbble is another major creative platform that should certainly result in finding a suitable designer to work with.
There are heaps of external portfolio sites, such as Behance, Iconify etc, that specialise in showcasing logo and brand identity projects, and these provide a proverbial gold-mine of talented designers to pick from.
Don't rush your search to hire a logo designer, but do try to be a little more selective on where you conduct the search.
If it's Google, then you'll be rewarded if you generally scoot pass the 1st page of results.
Don't ignore the 1st page, as it depends completely on your search term, but do allow yourself time to give the next few pages of results some of your time.
We are everywhere, if you know where to look.
MoleseyCo Logo Evolution-The Less than Perfect Side to a Logo Designs Development
I just felt the urge to share this quick image that showed the very first digital mock-ups, of what was to become, the MoleseyCo Clothing brand logo mascot, emblem and overall brand icon. One has to start somewhere, and it's usually a bloody awful start at that. I can laugh about it now, barely.
You can see some of the final logo artwork sheets in my portfolio: MoleseyCo Clothing Brand Logo and Identity Design
Bear in mind, even this logo sheet shows only a small example of all the variations I would end up going through, until I reached the 'winning' design (bottom right). However, it is an accurate selection of the key milestones during this particular logos development, and it would be an understatement to say that this was a somewhat challenging design to perfect.
So Ok, not too hard to be able to say it was easy to eliminate the first two rows–of, well, whatever they are. From the 3rd row down it became harder to actually achieve the look, feel, and balance of: wild outdoors wolf, Alaskan Malamute, and a German Shepherd (actually modelled on my own Miss Charley), but also an animal mascot that had just that perfect mix of "we'll know it when we see it". Overall not to be too: quirky, unrealistic, wild, vicious, cute, friendly or even comical.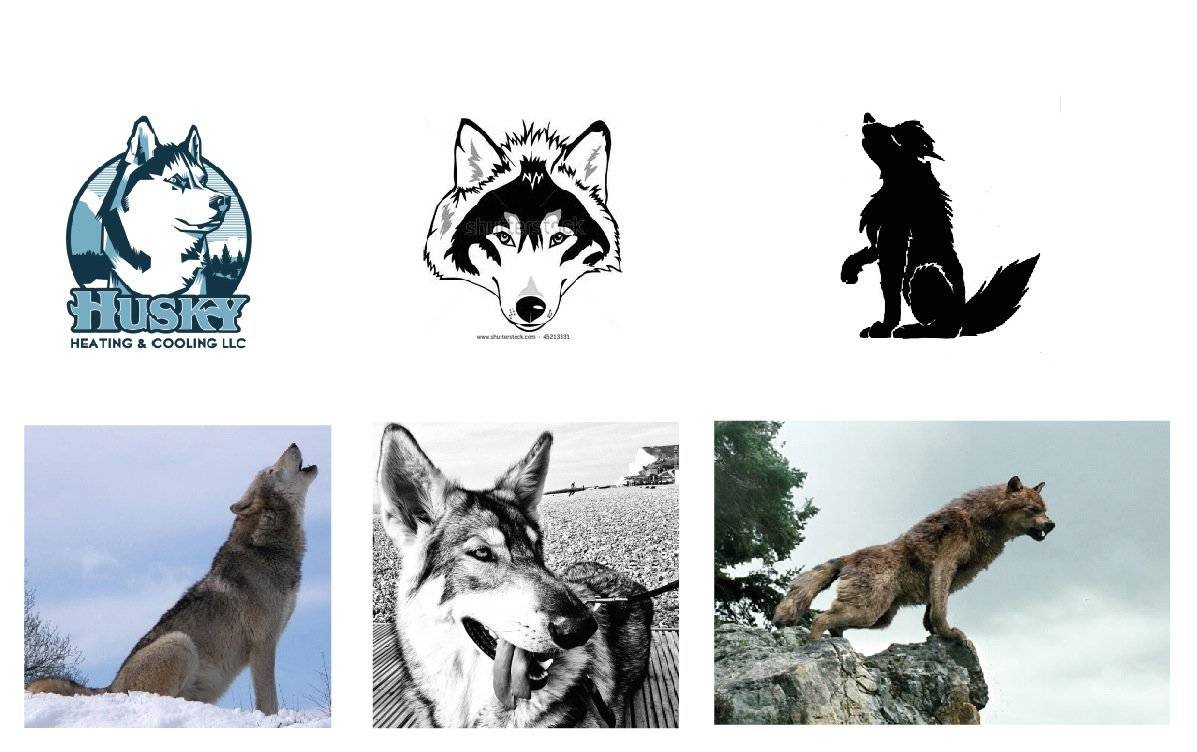 It's only when you keep comparing various photographs of wild wolves (more furrowed and chiseled brow and forehead, shorter snout and much more neck scruff), against the domesticated dog, that you realise that on one hand, there are some very obvious differences, but on the other, it becomes quite a challenge to create this wolf/dog/dog hybrid, that was 'hopefully' neither one or the other (above: just a few of the images I used as reference, and loving the fantasy monster wolf, bottom right).
One of many challenging parts (bleow) of drawing this mascot was finding these magical balance between not being too realistically wolf-like, but had wolf-like subtleness to this wolf hybrid made-up dog mix. Things that caught me out with the various illustrations, that made it just that little too wolfy: too short a snout, overly deep and furrowed brows, stupidly long scary canines and way too hairy neck and throat.
Also challenging, once I had managed to nail the overall outline shape, was to nail the: eyes, the teeth, tongue, and how much of a floppy ear it should have. Even though the eye made for a good focal point, I realised that 'no eye' would create a more natural silhouette look, we could leave the trademark cuteness to the one floppy ear, and hanging tongue.
Reason for the tongue was because it's usually after a dog has been running that the tongue flops out, and as MolseyCo is an outside activity clothing company, this was a good enough reason to add this little 'cute' feature.
In one version (below, 2nd one in) a somewhat creepy and evil looking eye, yet, the same evil eye, when slightly rotated (next one along), instantly looks way too cute. Add a monocle to evil eye, floppy ear and lopping tongue mascot, and you get a somewhat classy form of villainous mascot. But again, not really appropriate.

Overall, I'm really very pleased with the end result, and it was certainly worth taking the time to work through all the various options and combinations, even though at times you feel like tearing your hair out.
But from beginning doodle, to end result :0)

That logo designer referenced in the post title is me. Yup. I didn't go to any art or design based further education, and I get royally narked off when I hear creative toff's toot their own ivory horn about how, "one can't be a successful (define successful for a start) designer if one didn't get the appropriate qualifications to show how awesomely creative one is."
Update: Minutes after posting, a few people were exhibiting signs of emotional distress over my apparent blanket dissing of everyone who did experience further creative education. I've not edited the post in guilty response, just appending this little update. I think it's clear that yes, I have a personal problem with only those creatives that say, "if you didn't do further education, you can't make it in the big world.", and this post gives me a personal outlet to address that, for which I am quite entitled.

However, my main motive for the post is to simply explain, by example, that one can forge a creative career without the benefits of further creative education. I see and hear too many tales of talented individuals believing their route to a creative career is all but impossible, because of their lack of further education. My personal anger is directed towards, and at, only those that openly say one can't achieve a creative career, it's not a blanket dismissal of every creative who did achieve academic qualifications. Just wanted to be crystal clear on that…
It's almost like suggesting that mine/our ('our' is in anyone else who is working in design, earning a living and didn't pursue further academic creative education) collective contribution to the graphic design industry is one massive negative waste of time, and is actually harmful to the precious design industry, and makes one feel uneasy in some head-up-your-own ass kind of way.
However, whilst I didn't do creative cool school, I did do a 1 year apprenticeship at Guildford (that only lasted 4 months until the course was abandoned due to the other apprentices dropping out until it was just me) whilst working full-time, since the age of 17, at a commercial printers down here on the South Coast.
All my experience was hands-on, taught and handed-down by the most talented photo typesetters, typographers, paste-up artists, film-planners (those doing 4 colour film planning were beyond revered), platemakers, and all with not one toffing certificate to show for it.
Each one of my full-time jobs within the print and reprographics, design, advertising agencies, from the age of 17-35, was a small, and painfully, slow step-up the career ladder.
I was privileged, and at the same time, ungracefully burdened, with being in the print and designer industry during the 'age and rapid transition of the photo typesetting, producing bromides to be glued on card grids', as the relentless pace of technology such as DTP and the Apple Macintosh LE's and Classic's etc, forced many a craftsmen to lose their jobs, or face a hard road of re-education. I was made redundant at the age of 21, 3 or so years into my 'apprenticeship', because the company was slow to adopt the DTP side of commercial print. That in itself was one of my most significant life lessons…
Natural Creative Talent
I see, on a daily basis, such amazing creative talent coming from teenagers still kicking out their final High School years. What they lack in, oftentimes in technical ability and other useful skills that only come from living life for a few more years, is often gracefully glided over in preference of such amazing natural creativeness.
School wasn't good for me really, not an academic, and only got a GCSE Grade 'C'  in Art, for the shame of it. But that's sort of my point, in that natural talent, when forced down a restrictive pipe that aggressively narrows down to such a stressful situation as taking exams, is oftentimes not so beneficial for many types of personality. If you have natural creative talent, then the technical aspects can be self-taught over time, by various methods and not without the personal desire and ambition to do so.
I seriously feel like laughing, or being sick, when I see some supposed creative academic with all the arty diplomas one can receive, dishing out such shoddy logo and brand identity work, both aesthetically, and also technically. I have seen better creative and typographic talent on Dribbble, Behance, Flickr, Pinterest, (from creatives that I know are young—trying hard not to sound patronising—relatively speaking) than on many logo and brand identity city agency portfolios.
I'm SO not saying, or implying, or stating, that further creative education is a waste of time, not at all. However, it certainly isn't the only road that can be taken to pursue a career in graphic design, and lets remember please: many families simply cannot afford to send their 'naturally creative kid' to pursue further creative education!
For those arty know-it-all's that preach this poppycock, you are basically saying that those on low incomes, or those that have other family challenges, that makes it practically impossible to extend a kid's education, you are needlessly, and selfishly crushing desires, dreams and ambition. Or are you too torn up over spending so many years drinking and getting in debt? (classic student cliché and stereotype I know, sorry.)
The Moral of this Fluff?
If you didn't get to extend your education past High School, or even A-levels, it's not a foregone conclusion that you'll never make it as a creative of some kind, be it as an employee, or working for yourself.
Please please, just don't listen to those idiots who preach that you can't be a commercial designer UNLESS you did the arty student boot-camp thing.
All my experience was gained on-the-job, and at home doing freelance design work on the side. Don't be fooled: my apprenticeship was basically non-existent, it only existed in the form of such awfully low wages, BUT, the experience was completely invaluable. I took on a number of full-time jobs in my 20's with such appalling salaries, that one can't help but feel so bloody disheartened, but one also has to see that life often works in logical, detailed and seemingly painfully slow ways.
If you have natural creative talent, or have even yet to fully tap into it, or hell, even realise it yet, go with it if you possibly can. For damn sure, don't be put-off by certain individuals, web-o-zine posts, magazine articles, who say you might as well not bother if you did't get past A-levels.
It really is such degrading poppy-cock.
The one thing I know I can say, hand-on-sincere-heart, is that my technical skills were taught, and handed down, by such master craftsman, that I actually feel so very privileged, and that I'm, and with hindsight, not in any way regretful that I didn't extend my creative academic education.
If you want a career in design, no matter the particular niche/specialist area, it can be done off your own back, if you have the heart, passion and commitment.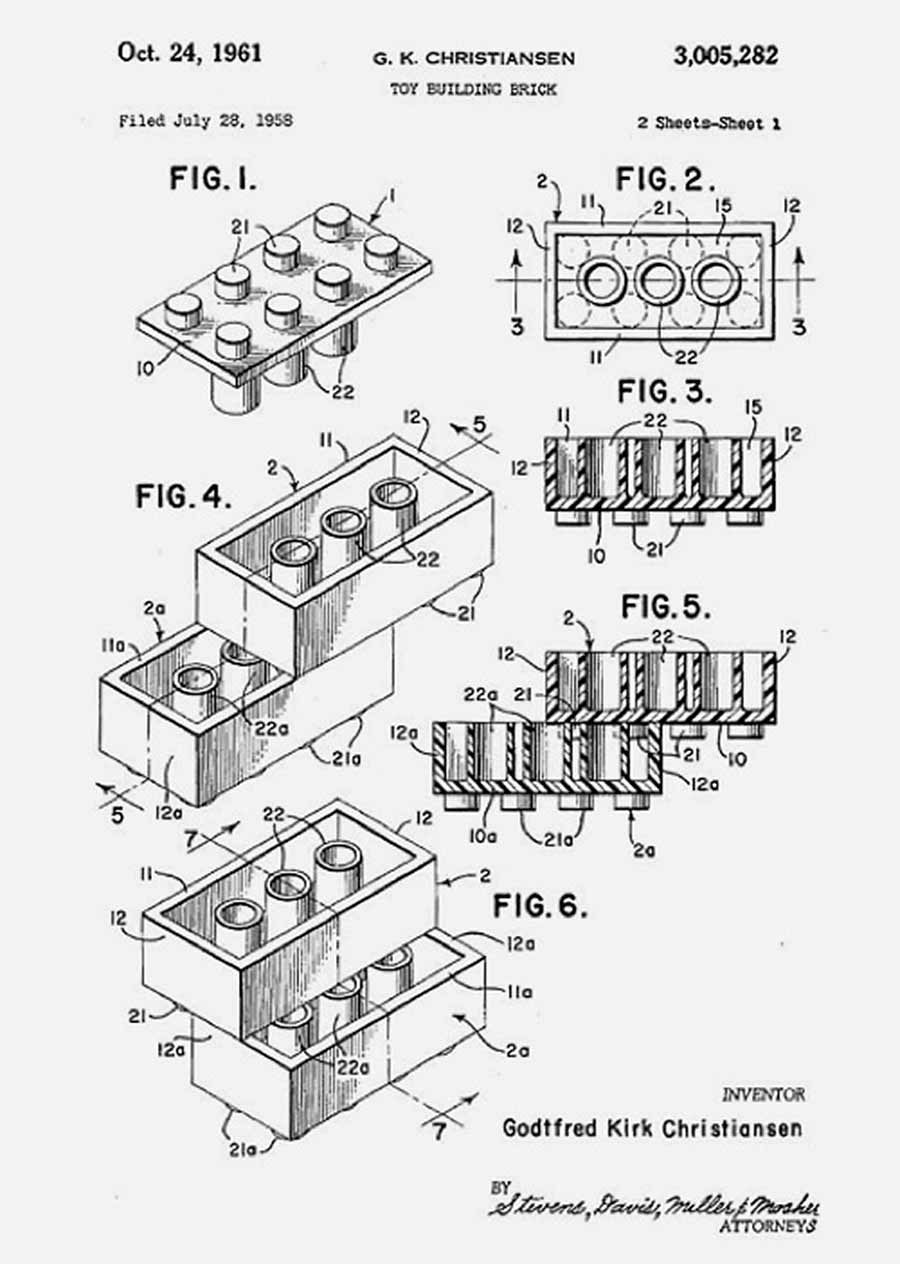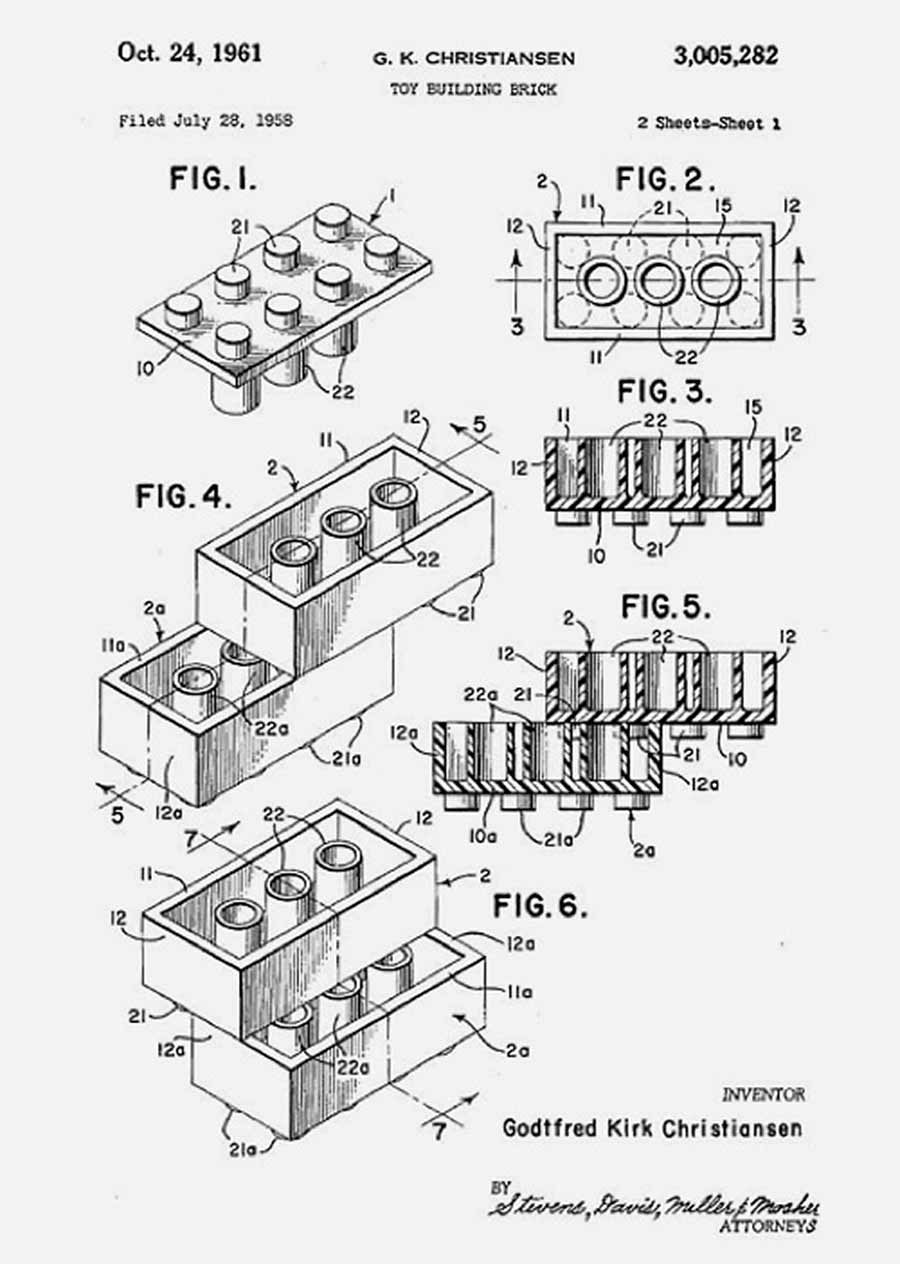 Came across this: The Original Lego Brick Patent (Filed 1958), by Godfred Kirk Christiansen, earlier this morning over on Khooll.com, and it was certainly an intriguing find to start off this Monday morning.
So a little history: You'll notice on the top of the patent, that the name is stated as G. K . Christiansen, yet the company was initially started by a certain Ole Kirk Christian. He was a Danish carpenter, who during an economic depression, and almost going bankrupt, started making these wonderful wooden toys.
Ole started selling them from his workshop, and these wooden toys, more specifically his company, eventually received a name: LEGO, and become the LEGO Group. The reason why the Patent is in Ole's third son's name, Godfred Kirk Christiansen, is that Ole passed away at the age of 66, and Godtfred took over the business, and subsequently filed for the LEGO patent in 1958.
What I didn't know was that LEGO is formed from Danish words: :"leg godt" meaning "play well". Lego also translates into Latin as "I put together".
Now, if only other companies would put as much thought into their brand names as Ole Kirk Christian had done. 
---
Whilst I'm talking LEGO, I may as well mention that one of my most prized logo and and brand identity projects, PureStorage, had one of it's it's Flash Arrays, and logo, made entirely out of lego. Now that was so so cool to see: PureStorage Logo in LEGO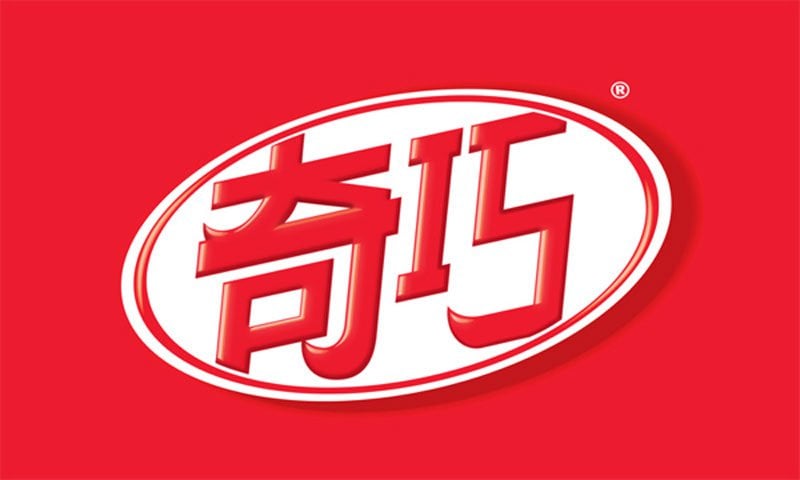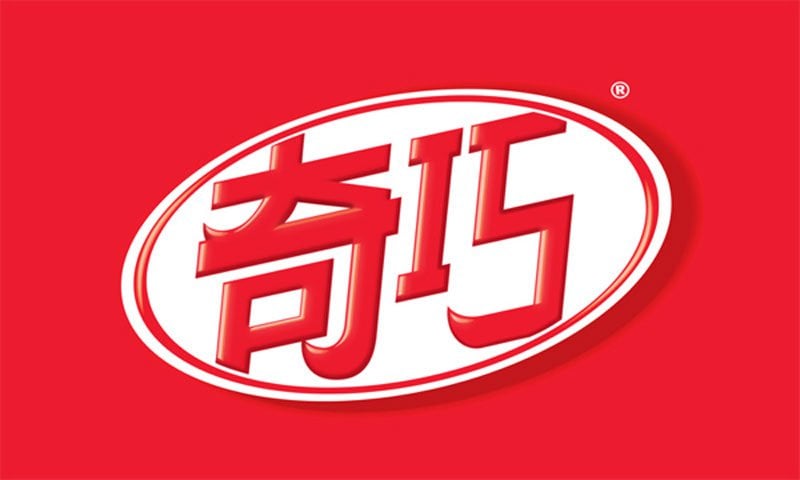 6 Famous Brand Logos Adapted to Chinese by Stephen Wright & Niek van Wigerder
This is a pretty extraordinary brand logo project we have here. These Chinese brand logos were developed and translated by, Stephen Paul Wright, and his illustrator Friend, Niek van Wigerder.
They are a Shanghai-based creative team, and set out to, as a fun side-project, to reinterpret six Western brand logo designs into Chinese characters, whilst retaining the original look, feel and essence of the original logo.
I can't begin to think how much patience and time this project took, not to mention the challenges with English-Chinese translation with basic words, let alone uniquely styled brand logos, often with custom typefaces etc. Brand colours, containers, such as the Kit Kat one are a giveaway, but the New York Times is far harder to work out, at least it was for me.
I'd actually be really curious to see each one of these in black & white, and without the stylised backgrounds, then see if they are any less obvious. Stephen? :)
You can view the entire project over on their Behance site: https://www.behance.net/gallery/Chinese-adaptations-of-famous-brand-logos/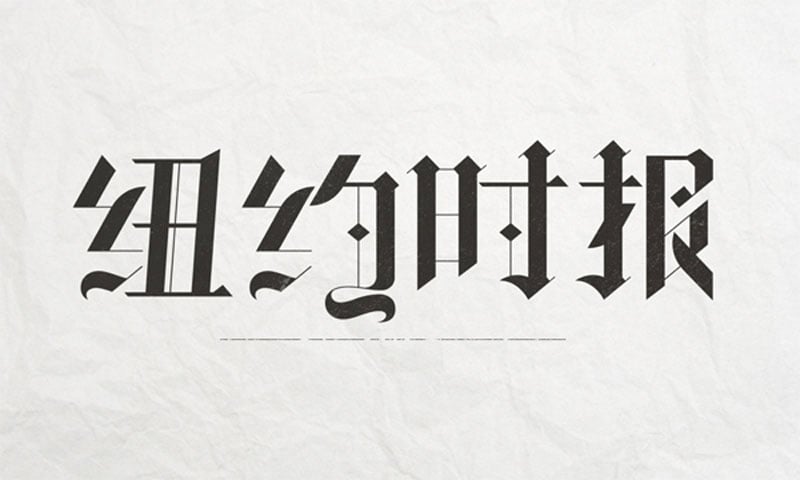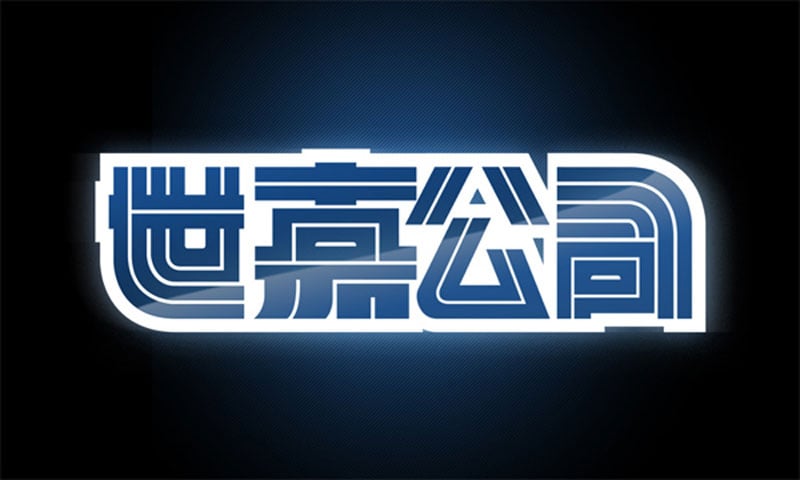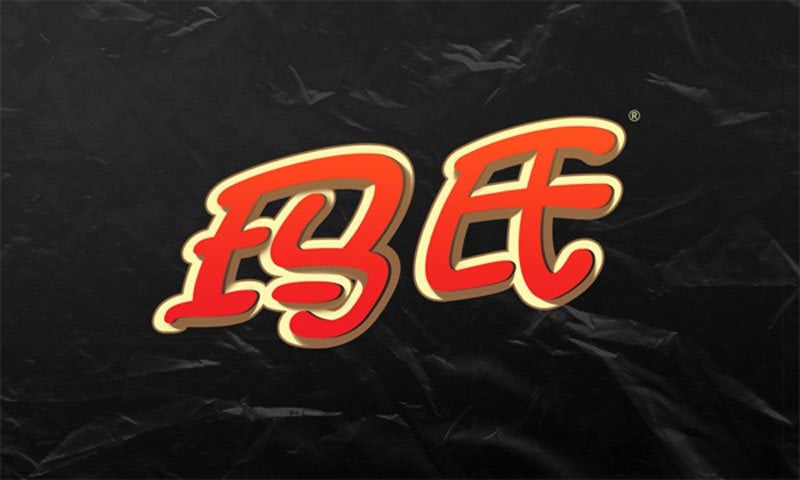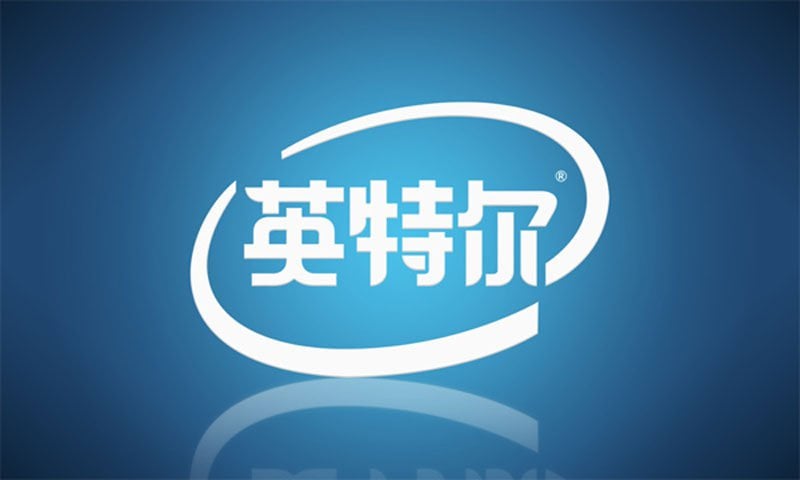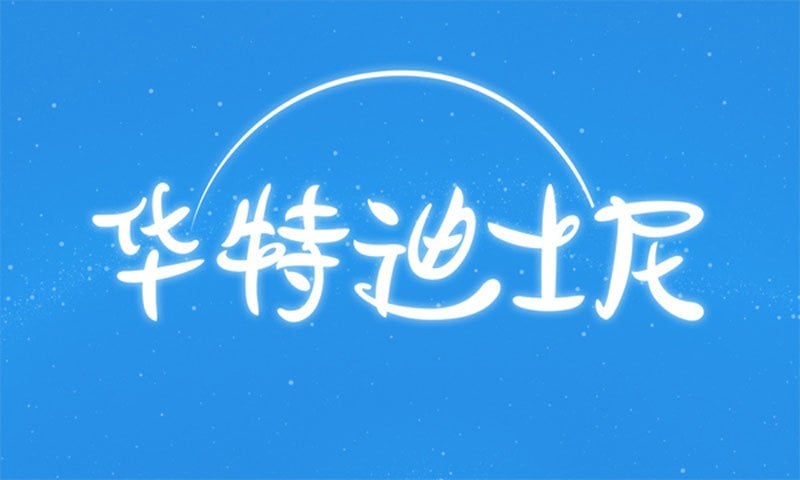 Stephen and Niek: "China is where every major brand wants to be right now, but western brands regularly fail to find continuity of their visual identity when reinterpreted to Chinese characters.

Coca Cola's distinctive logo is recognisable worldwide, even when interpreted into non-latin script such as Arabic, Thai or Chinese. Despite having official Chinese names, many Western brands shy away from reinterpreting their logo into Chinese for fear of diminishing their brand identity."
Behind the Scenes of the 6 Chinese Brand Logos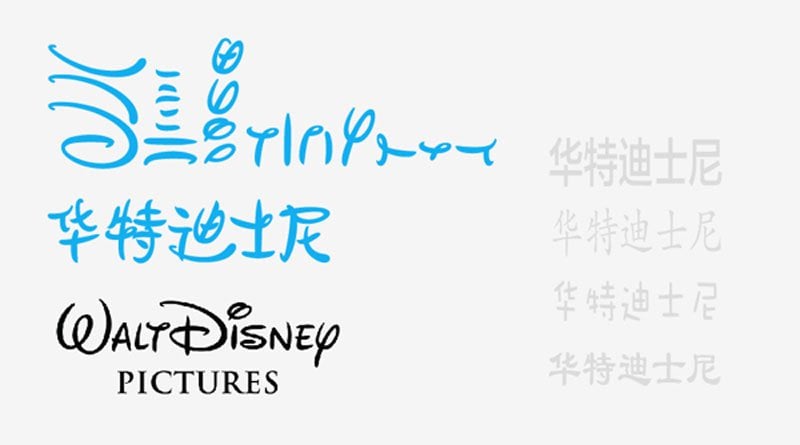 Extracting shapes from the Latin typeface helped us piece together the Chinese characters without loosing the look and feel of the original font.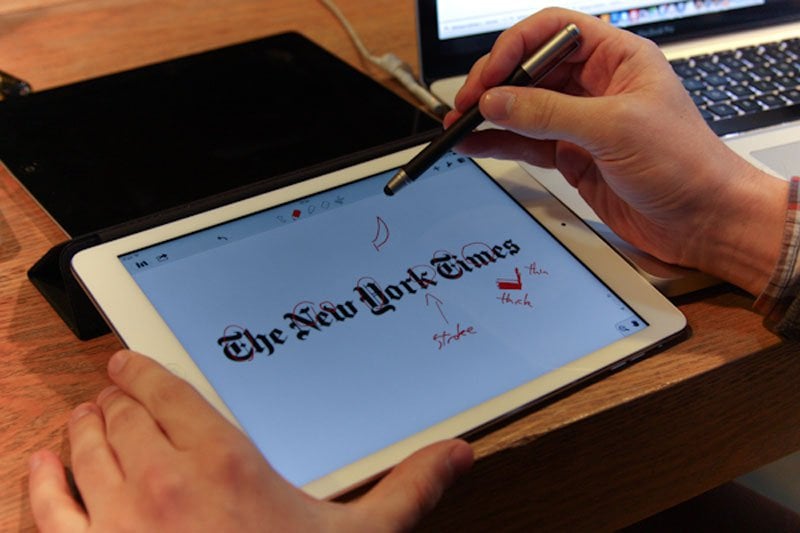 We analysed the individual letter forms highlighting distinguishing features such as ligature, swashes and flourishes.
We started by creating a shortlist of typography-based logos. We excluded any logos containing distinctive iconography or emblems as we wanted our Chinese logos to be recognisable from the letterforms alone.
As much as this article, recently published on Sitepoint: 6 Common Logo Design Mistakes, written by Kerry Butters is important reading for the more fledgling crop of logo designers, this article is also a useful read for clients so they can be a little more informed when considering hiring potential logo designers.
It's hard enough for any client to sift through the 1000's of potential candidates of available logo designers, let alone ending up in frustrating situation of hiring a designer who isn't aware of the more common pitfalls when designing a logo.
I think it's reasonably fair to say that a lot of these mistakes will be found in sites like 99Designs, and Fiverr, where emerging logo designers sell their collective souls to the devils entourage of thrifty (cheap) business owners.
It would obviously be bad-form for me to repeat word-for-word what Kerry has written—I mean, who would do such a thing—but I will list each one of the logo design mistakes, and add my own comments, as for the most part I have already posted articles on the topics mentioned.
You can either skip this post right now, and head straight over to 6 Common Mistakes in Logo Design, or you can do me a kindness and carry on reading before departing this station for your destination.
Here are the Top 6 Common Logo Design Mistakes
#1
Top spot for logo design mistakes goes to creating your logo in Photoshop, or any similar bitmap photo editing suite, Resolution-dependant Raster Graphics: You just don't want to do this, never ever. Never ever and never ever ever, and even just for shits and giggles. It's bad form, it's bad practice and it just completely messed up. Kerry has a solid explanation of why designing your logo using pixels, instead of vector graphics, is just off the scale utter badness.
#2
Second place goes to, Following Gimmicks, Trends & Fads: I've covered this a few times myself, like with the post: Logo Design Trends Come and Go – It's an Oxymoron as it is a hard one to actually give a completely back and white answer/explanation for. On the one hand the current trend might actually have merit, and value in terms of how it might effectively communicate a visual message, thus it would be silly to completely ignore such a trend. The flip-side is that it can be the curse of the lazy, and/or completely unimaginative, which is where the real danger lurks.
Experience will guide you, and the fine-line between taking inspiration from a current logo design trend, or falling ridiculously and naively slave to it can effectively be negotiated.
I guess my own tip-top-tip would be: allow yourself to be inspired by a trend, but not to be blinded by it.
#3
Third place goes for logo design mistakes goes to using inappropriate font styles and typeface families, Ill Advised use of Typefaces: This again, and I think mostly comes down to, inexperience or completeness ineptness, and having no sense of style, aesthetic matching etc. Restraint is often your best friend in selecting the appropriate font for your logo. It isn't so much about finding the ONE right choice, but more about being in the right general font style area/theme. As much as using either a serif or sans-serif font could be an appropriate solution to your logo, it could also come down to much a finer difference to if the chosen font will work, or not.
I have obsessed over a selection of maybe 6 closely styled typefaces for a logo, and the chosen one actually comes down to the actual range of letters used in one font over the other 5. The 'e' maybe just nicer than those in the other 5, same with the 'g', but then I might not like any of 'f's, so in this case I'll simply create it myself.
#4
Fourth place for grievous logo design practices goes to, Aping Successful Brands: This one I can keep simple and short, which is often hard for me because I do like to ramble so. You know about fine-lines? Well, this is finer than you've probably ever experienced before. Often there are just two remarks given to a logo that, shall we say, shares or resembles another, and especially a more prestigious and establised brand.
What you want to hear if you have designed a logo that should end up 'sharing' certain qualities with another is, "That logo design for "Blah" was clearly inspired by the logo for "Super Blah". That's OK, for the most part. What you don't want to hear em-masse, is, "Well blow me, that logo was clearly copied/plagiarised/stolen from "Super Blah", and that's not how you want to be remembered as a logo designer.
Just ask Jeff Fisher about being on the other side of having ones logo designs plagiarised, poor chap, and he really does get the brunt of it. 
Ha. Keep it simply and short Graham? Yeah, sure.
#5
Fifth place for messed-up logo design practices goes to Over-complicating Things: restraint is your friend once again, and I think practicing restraint is probably one of the more useful skills to have, it's a bit like mastering the act of doing less to achieve, well, less.
Some logo design styles work really well with numerous font styles, elements and colours, and these usually come down to the more vintage/modern-vintage style (crests, emblems, signs, badges etc) of logo design. Any other style of design then one really needs to keep those horses completely steady under starters orders, until the trace finishes, with no horses having left the gates, if that makes any sense at all. What I mean is you just need to be 'that' in-control of your inner creative desire to add this-and-that until what you are left with is a fabricated monstrosity of eye bleeding pixel piercing ugliness.
#6
Sixth place goes to, Being Over Literal: another topic I wrote about a short time ago called: The Curse of Literal in Logo Design [AQFG], and another one where inexperience usually is the mischievous grinning gremlin in control over your design output.
It's also slightly subjective, and not so black-and-white, because sometimes being literal might just be the more appropriate solution, but if that's the way you'r gonna go, then it has to be taken with the larger visual identity in view, to help provide balance and context, and maybe even a cheeky or quirky tag-line suggesting that, "yeah, we know our logo is literal, but so is our method". The real problem with going the literal route is if you literally can't think outside the box, and/or completely lazy, and/or just bored, but worse of all? Using clip-art for that finishing touch.
And what do we come away with after taking all this in?
It's not hard to see that I have tended to point-the-finger at the lesser experienced logo designer, but that is unfortunately a reality that can't be completely ignored. It's a logical conclusion based on ones lack of experience resulting in 'common' errors. Each mistake in this post can be addressed, and put right, by anyone who is making such mistakes, some more easily than others, for sure.
I would say that getting to grips with font and typeface selections is the hardest one by far?
I mean crap, I've been at this gig for 25 years now, and apprenticed my way through traditional letter-pressing, old fashioned page make-up (bromides and gum) through the DTP revolution all the way through and up to the present, AND on occasion I still I have, and no doubt will still make, 'the not quite right font choice', and/or completely fuck it up.
I can look back through my logo design portfolio and still squirm at some of the font choices I made, and I'll still wonder what the hell I was on…