All Archived Posts in designers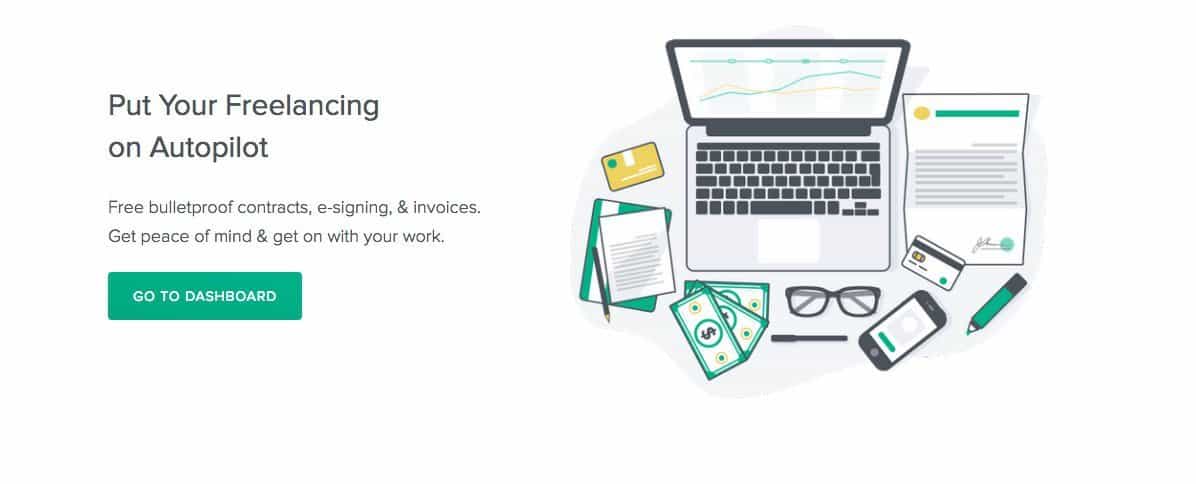 I've always been under no illusion, that freelance contracts are mostly worthless when it comes down to having to enforce it, as it costs money to hire legal help in order to do so.
A lot of freelance designers, simply can't afford to go down that route.
However, what the freelance contract does provide is a clear set of: rules, guidelines, specifics, and overall expectations, that help both client and designer agree on what exactly is being agreed upon.
A freelance contract, for the most part, is like a glorified Check-List; simply helps manage those expectations during the course of a project.
It helps keep both designer and client honest, and helps prevents those, "you said this, and you promised that" scenarios, that without a contract are hard to argue against.
Bonsai Freelance Contracts
My life has been so much easier since using Bonsai freelance contracts, and I can't really ever see a time when I'd now not use one.
With a few PayPal cases that I've have to deal with in the past, being able to show PayPal the contract that the client signed, has inevitably saved my bacon.
So, even though I'd likely never be able to legally enforce a contract (I know many other freelancer designers in similar situation), having a contract simply reduces overall anxiety, as it feels like a nice safety blanket, or reserve parachute.
It's there if you need it…
The Freelance Contract - A Free Design Contract Service by And Co
As well as Bonsai offering freelance contracts, there is also another offering from And Co.
The Freelance Contract is super easy, and very customisable , so it'll be something that I will try in the near future.
It also has some features that Bonsai doesn't yet have, and these are features I'd like Bonsai to implement.
It's free, so no real reason to not give it a try.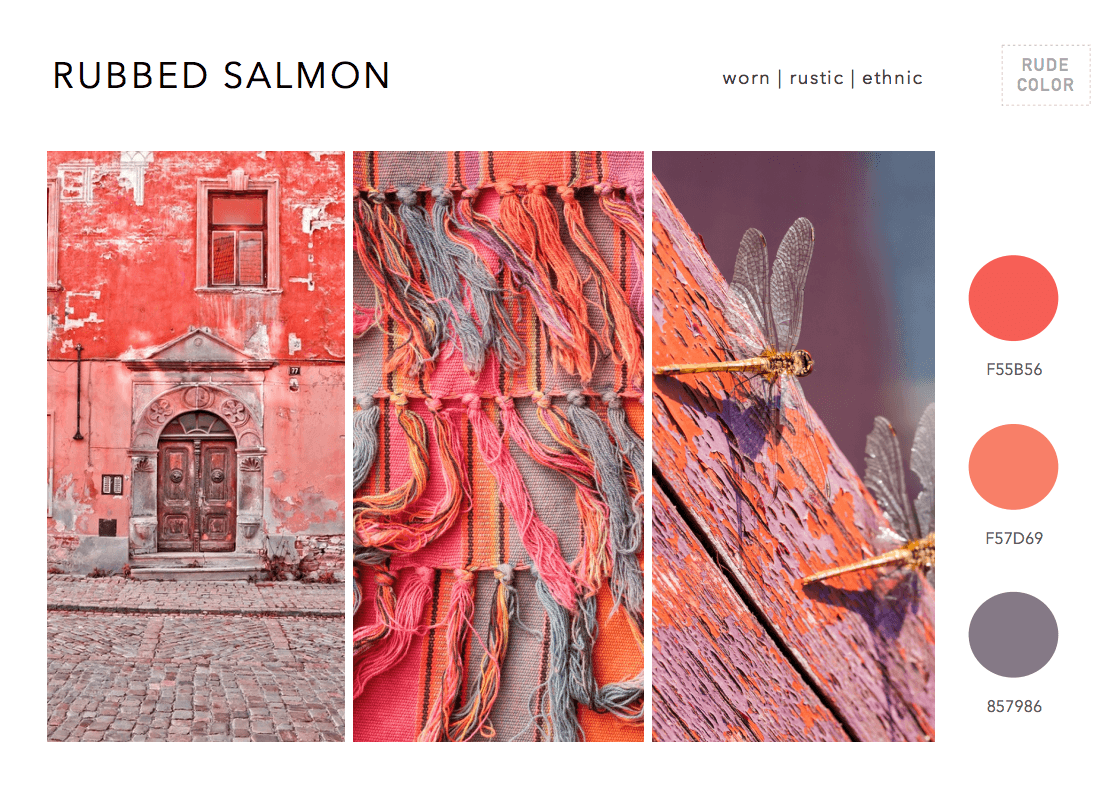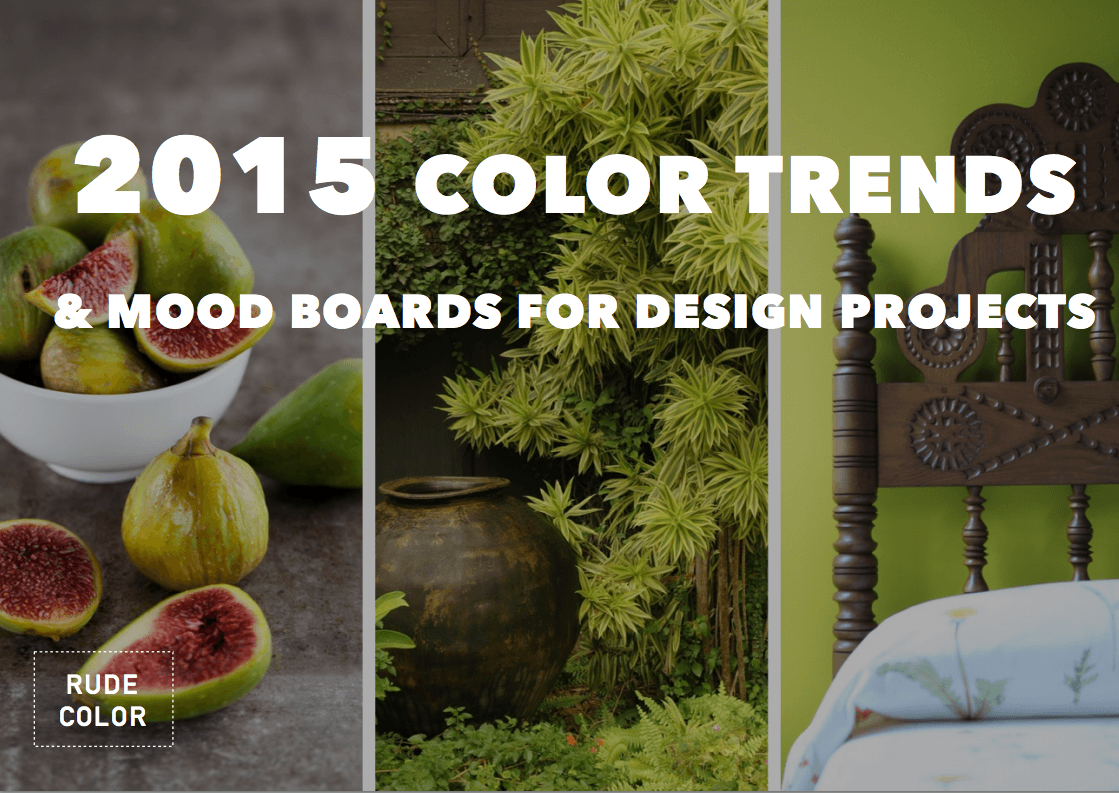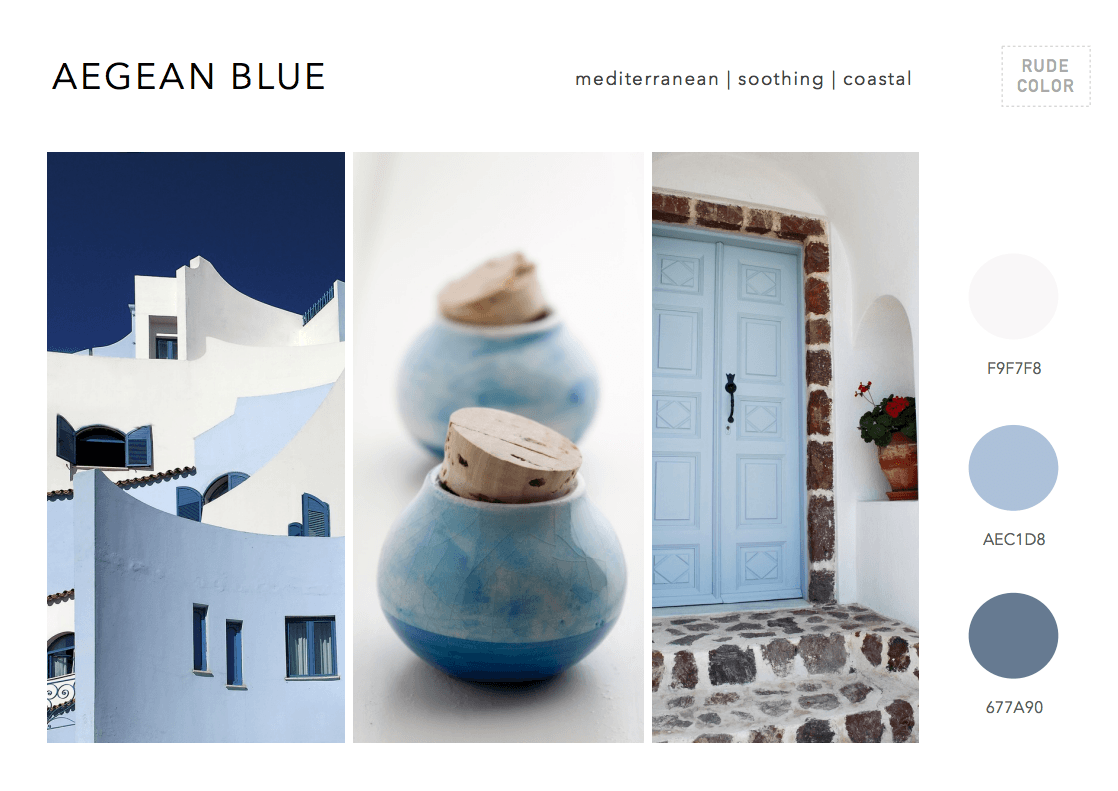 The Rudecolor 2015 Color Trends Mood Boards, is a wonderful color resource that I've really enjoyed looking through.
Something about the simplicity of the 3 main referenced colours on each page, along with the 3 photographs, provides a useful visual reference to how each hue might/could be used.
>> Just fill in the details here and download the PDF.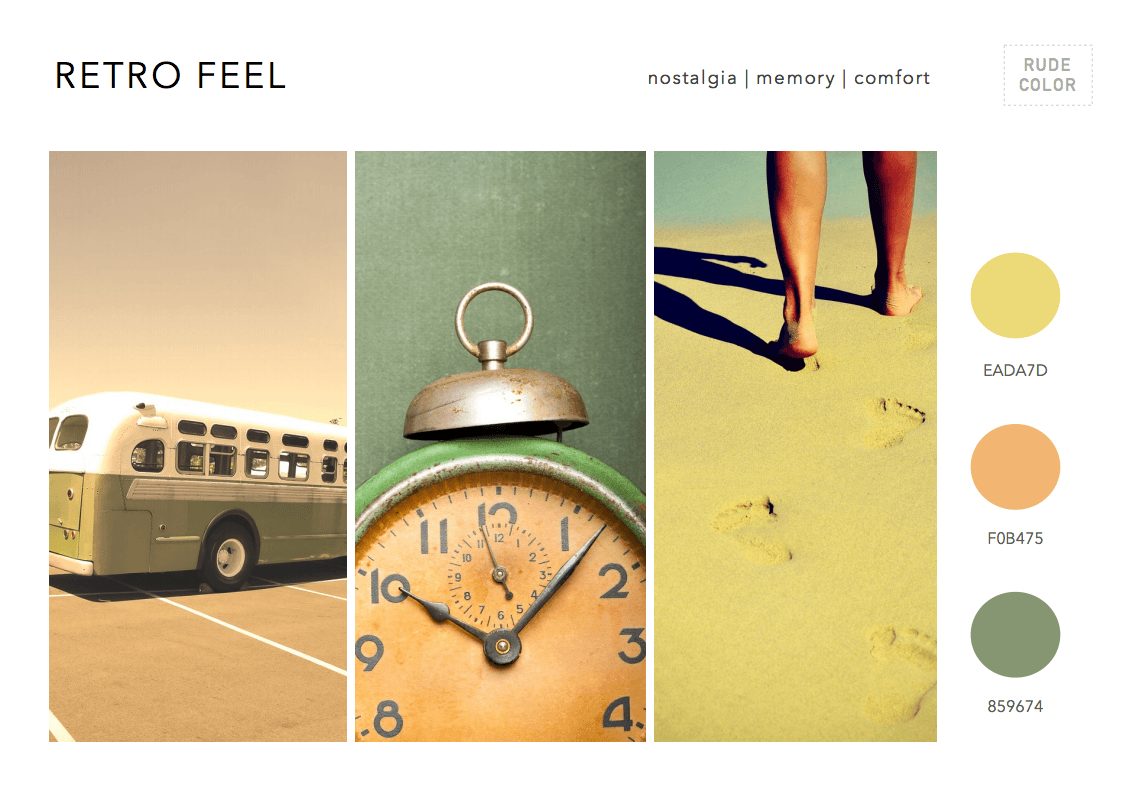 Seeing the colours in various contexts, although not a new idea by any means, is particularly useful, and just far more engaging than a clinical swatch book.
Each page is based on a color theme, such as: Aegean Blue, along with 3 keywords that best sum up the overall mood of the combined colours, such as: Mediterranean, Soothing, Coastal, etc.
Rudecolour: "2015 COLOR TRENDS & MOOD BOARDS FOR DESIGN PROJECTS is your free copy from RudeColor for instant color & design inspiration this coming year. At rudecolor.com, we are passionate about helping designers with information and resources to arrive at the right color schemes using tools such as mood boards and color trend forecasts.

In 2015, we see a return to raw, primitive tones of scorched earth and baked bisque. This is the result of large segments of consumers adopting a conscious and grounded lifestyle. At the same time, an increase in travel has brought an influx of Aegean and ethnic influences showcased in cool blues and colonial reds. Ecology plays a significant role in modern lifestyles and is represented by fresh greens and weathered browns. Nostalgia and the memory of simpler times is still prevalent with vintage pastels and retro hues.

To showcase each color trend, we have presented them in a mood board format. Each mood board showcases reference images, keywords and color schemes with hex values – as a quick and ready reference for any design project. In our experience, mood boards are a great tool for creative collaboration and can be shared with colleagues and clients to indicate a design direction."
Rudecolour have made this 28 page PDF, freely available as a downloadable PDF. Don't let the fact you need to add it to a 'basket' and go to 'checkout' fool you, it's free as the air you breathe.
>> Just fill in the details here and download the PDF.
The following images show a few pages from the PDF: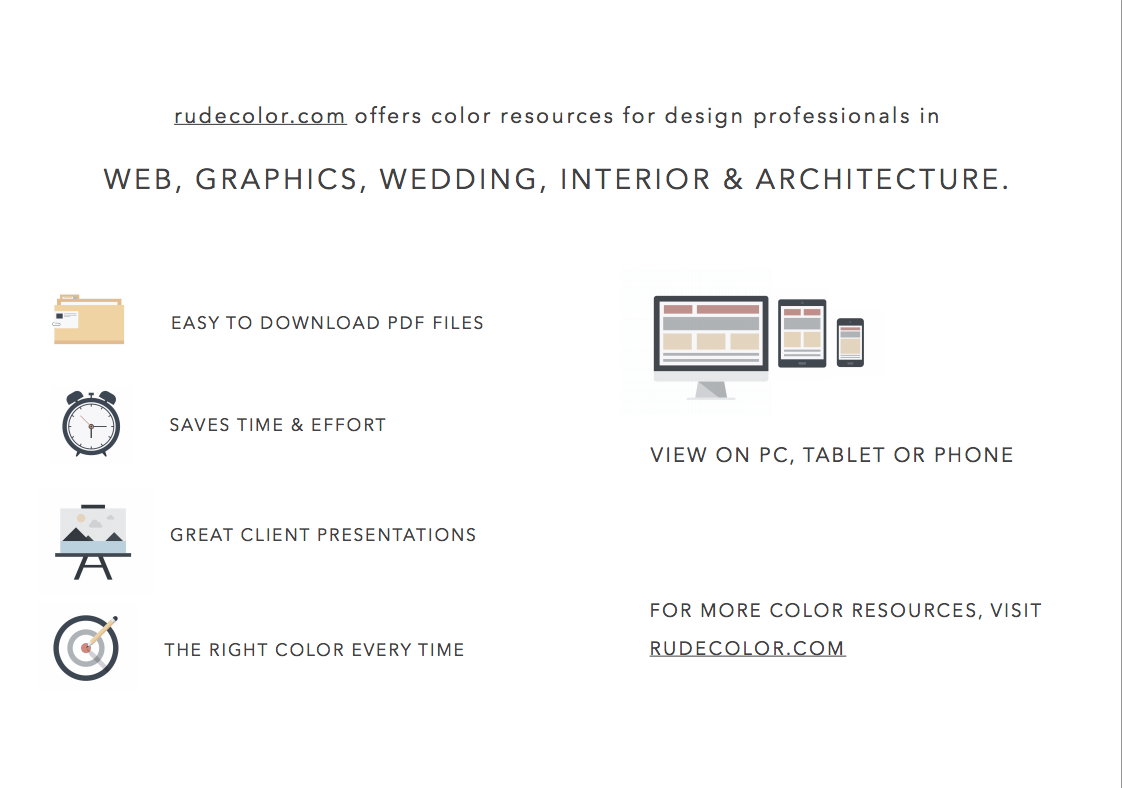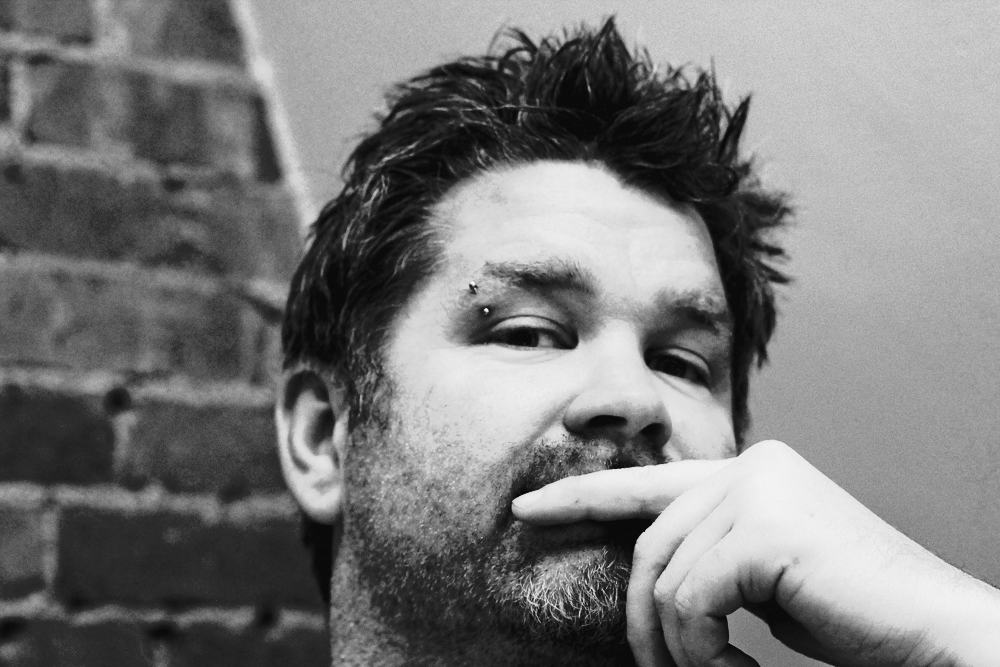 "If you're a designer, you ain't shit if you don't touch your face in photographs." — DTTF
I so had to get in on this fun. I love touching my own face, rarely a moment goes by when I'm not touching it in one place or another. Now I have a valid reason to share on my face touching photographs with you.
I get that this post, ideally, ought to be about the actual website: Designers Touching Their Faces, but I think a few more of me touching my first is more important.
You are just so very welcome.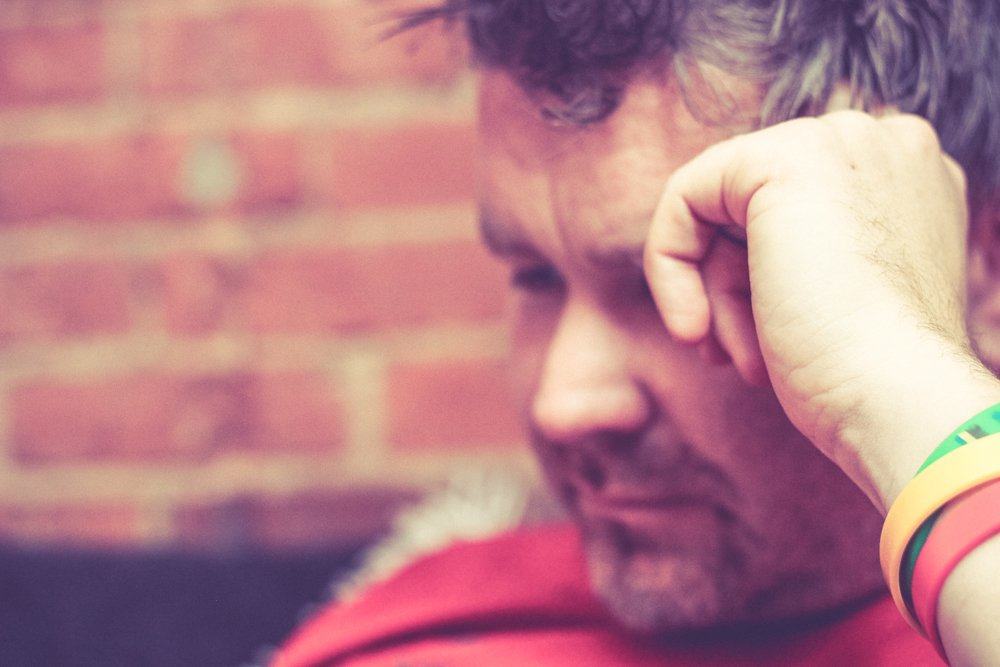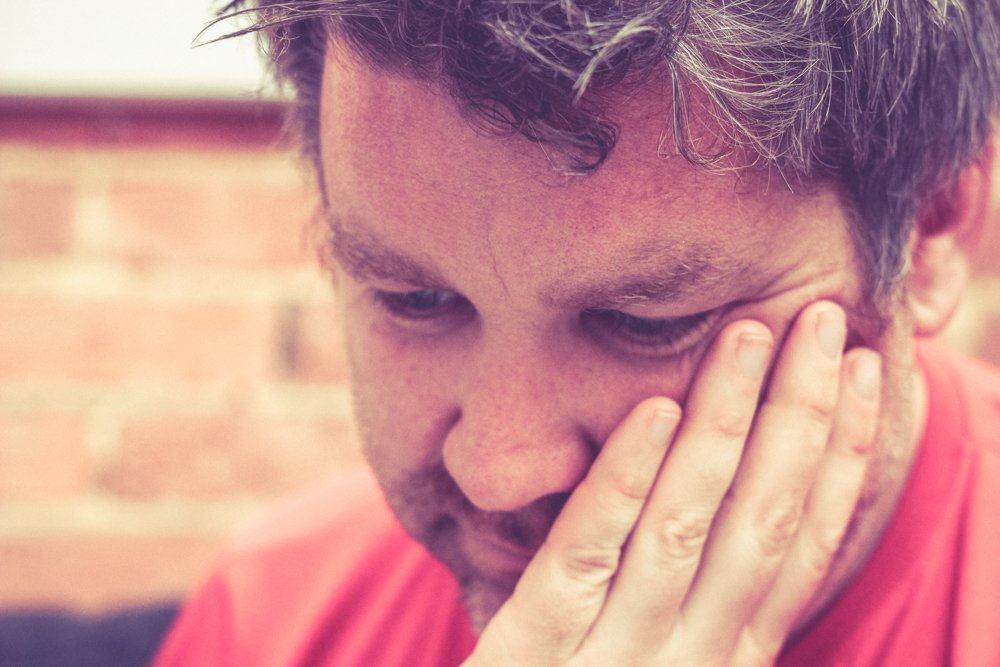 Designers Touching Their Faces
And let's not forgot the reason I started making this post in the first place:
Once you have admired my photograph, then I suppose you could also take a look at the Designers Touching Their Faces Tumblr, by Nick Foster over on hellofosta.com
I just love these Tumblr projects that pop up, and this one is close to my heart. Can't quite tell if it's a piss-take, or a serious homage to the art of face-touching…
Well done to Nick Foster for showing us the admirable company we are in.
I find myself, for the first time, wondering if I should be worried by these imitators. Touching ones face is a true art, it can't be taught, it's gift that keeps on giving…
PS: Oh, and as luck would have it, there is another one of me. The classic 'head in hand' trying to soothe that aching headache.
Checking to see if I'm still alive…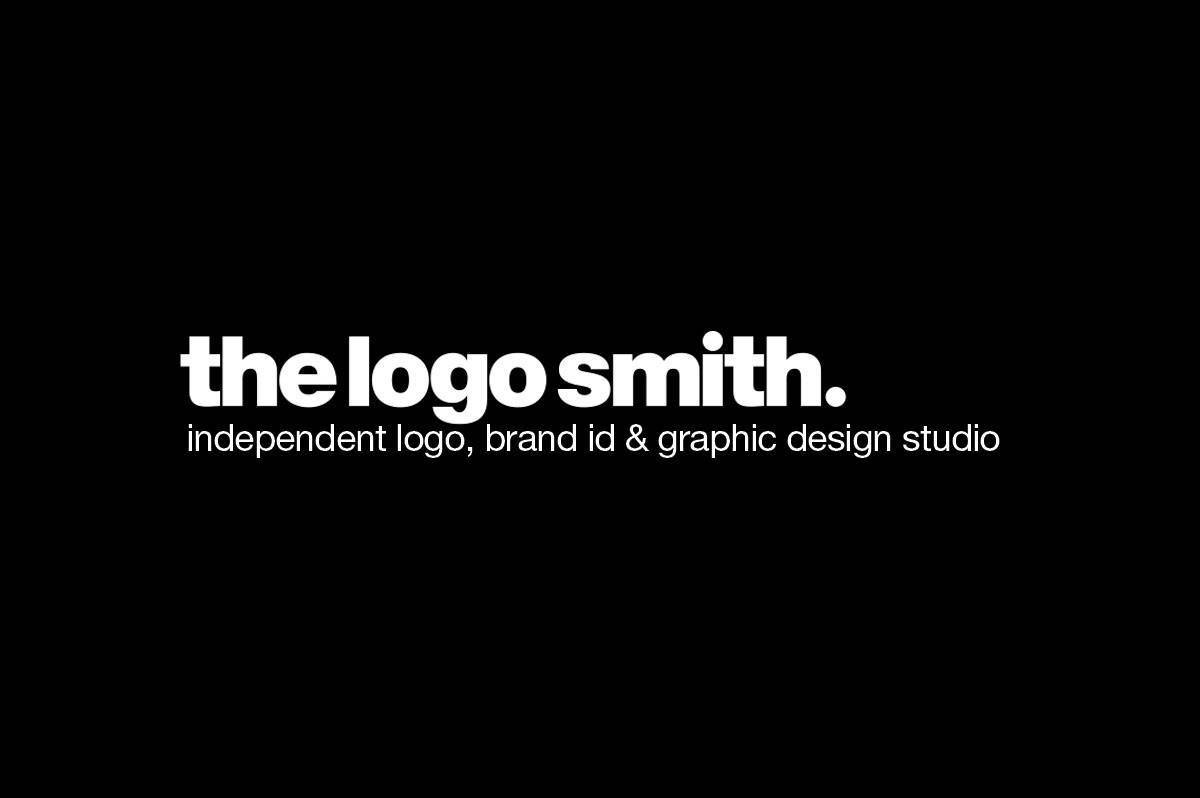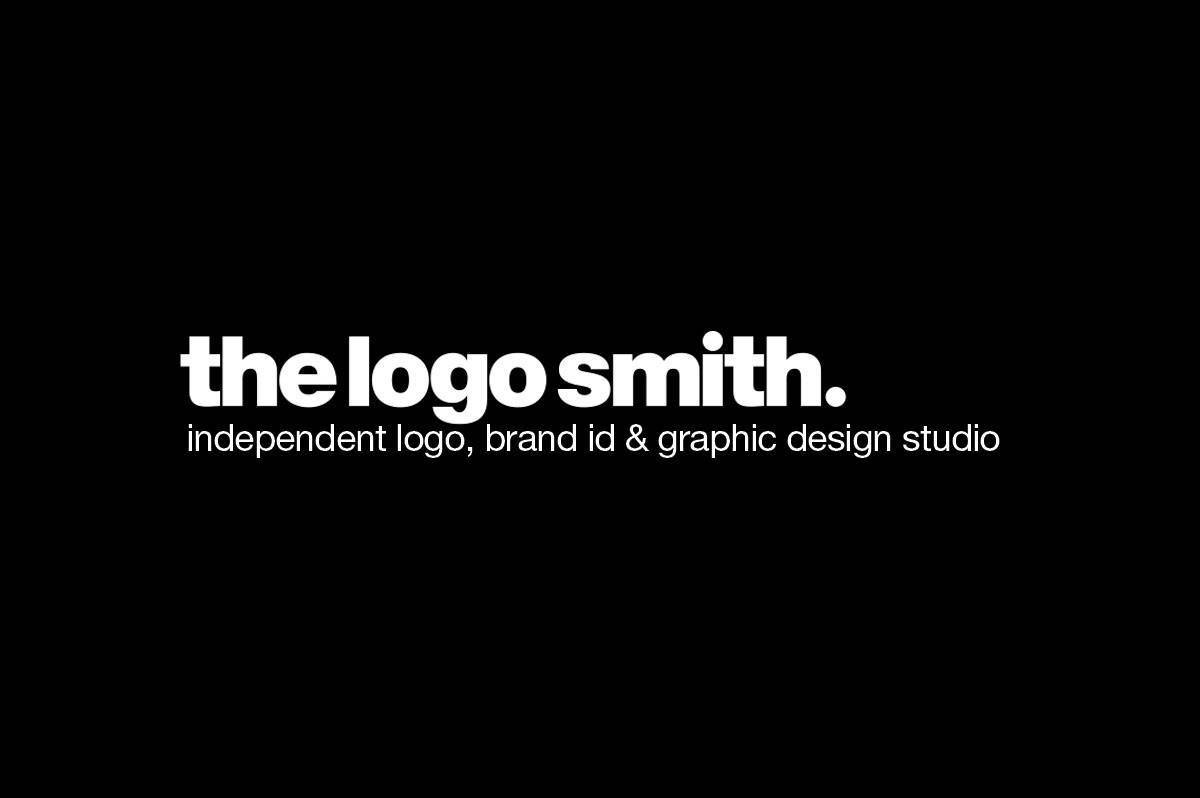 How Freelance Graphic Designers Promote & Brand Themselves
This is Part 14 of the Logo Design Round-Up series. This ongoing series showcases a collection of logos and brand marks, self submitted by a bunch of freelance designers and creative folk in many creative areas. These designers use the logos to sell, promote, brand and market their various skills.
You can view the much older series of posts here: Part 1, Part 2, Part 3, Part 4, Part 5, Part 6, Part 7, Part 8, Part 9, Part 10, Part 11, Part 12, Part 13, Part 14 and Part 15.
If you want to be part of this logo design series, then details can be found at the bottom of this post.
What this collection is not
This is not a competition, it's not a best of, it's not a who has the best logo, it's not a collection of logos that I have chosen. They are logos supplied by those that wanted to be part of this post. And a huge thank you to everyone who has submitted.
This series will go on indefinitely, all the time there are designers prepared to submit their logo designs. If you have submitted recently, but your logo is not included in this post, don't worry, it will be in the next one. I keep each post limited to around 12 logos per post, on a first come first served type of basis.
The logo submissions are displayed in alphabetical order, so no favoritism on my part here. :)
Logo Roundup - Part 14
Andrea Buck – anmadesign – Web design & Development – http://anmadesign.com
My logo has endured a number of changes over the years. I redesigned this version in 2007 for the redesign of the new anmadesign website. I should mirror a clean, simple and elegant style as I'm thrilled by a minimalistic design style. I've chosen simply "Century Gothic" as typeface.
The colors mostly black, grey and white which symbolize also simplicity, that approach is carried over to the whole website.
The three ladies (silhouettes or women shapes) are animated (just 1 decent loop) to give it a dynamic note and a female touch which comes back in most of my (web) designs.

Tad Dobbs - Creative Squall  - Principal & Creative Director - http://creativesquall.com
The name Creative Squall came from the idea of taking a brainstorm to the next level, and since I initially work in a fury to get as many loose sketches out  as quickly as possible it was a perfect fit.
I approached designing the Creative Squall logo with 3 intentions. 1) It needed to reflect my simple, clean execution of logo and brand design. 2) It needed to play up the dual meaning of "squall" as the roar of a strong storm or a war-cry. 3) It needed to be reflective of my process as a designer, specifically around the sketching.
The mark developed as I started exploring visual ways of indicating sound and kinetic energy. As I developed the visual sound wave I realized that if I stood it upright it not only implied the motion of a tornado but it allowed me to explore an "S" monogram. I opted to balance the frenetic motion of the logomark by using simple and slightly rounded letterforms while downplaying the word "creative" as more of a descriptive word. I rounded the letterforms in "squall" to further play of the symmetry particularly with the "U" and "A". As a further play off the storm definition of squall, I modeled the tail of the "Q" after the symbol for a hurricane.
I always start every project with a flurry of sketches. Often I'll develop up to 100 sketches before I begin tightening the pencils up, and way before I take the logo into Illustrator. I realized that as I was sketching my logo that I had been using the same brand of generic No. 2 pencils for most of my career. What was a surprise to me is that I know that the pencils aren't that great, but that I had gotten so used to the colors combination of the light cream wood color, orange finish and grey graphite. I thought this was a fitting tribute, to build my brand color palette around an inspiration for my whole career.
David Arias - Independent Graphic Designer - http://www.arias.ca

I created this after graduating from University. I basically wanted to create the initials to my name in a geometric, and bold way. I guess it suited my personality and design style in some way. Bold, geometric and grid-like.
I also wanted to emphasize my personal design process where you can take one idea, change the angle of it or by looking at it from a different perspective it can become a total different idea. This is how I saw the "d" when I designed it, and turned it to form an "a". I do this a lot in logo design, take one idea, flip it around, angle it, or morph it in a way that still communicates a message, but in a different way. Accidentally, the end result just ended up being an ambigram.
Martin Merida – FireTide Creative – Logo & Brand Identity Designer - http://firetidecreative.com
My goal in designing the FireTide Creative logo was to come up with something simple with clean lines and a corporate feel. I  wanted the "flame-wave-swoosh" separate from "typography" so that it could be used by itself.
The design works well on both dark chocolate and white backgrounds.
Rohan Likhite - Graphic Designer - http://www.imrohan.com
My name is Rohan Likhite and I'm a Graphic Designer. I wanted to design a personal logo that would stand out while being as minimal as possible. I looked at several minimal logo designs for inspiration. I took inspiration from several places including the Leica camera logo as well as from Ikea and Catch 5.
I love typography, so I began to create a logo that would emphasize the text. Helvetica was the ideal typeface not only because of its clean and structured design but also because it is one of my all-time favorites.
Dean Hudson - Graphic Designer - http://minusfront.com
The main requirements for the Minusfront logo were a simple graphic mark paired with a contemporary typeface. The three chevrons originally represented the three founding designers of the business, but it now symbolises the disciplines we work in: print, web and logo design.
The typeface used is a modified version of Soho Gothic, although the symbol will often be used without the word mark.
SDX Media - Marketing Manager -  http://sdxmedia.com
My full time job is Marketing Manager for HMG Paints Ltd, the UK's largest independent paint manufacturer, however I freelance under the name SDX Media, which encompasses web and print design, along side logo and identity.  Never done any promotion and all work has come through word of mouth or recommendations.
The name SDX comes from my initials followed by the Roman numeral for the number 10, a number that holds personal significance.
The font is a modified version of Futura at different weights, with slight curves added to certain letters.
The X icon is a version of a common doodle I draw that has been reflected to create the X shape, the doodle can be found on various pieces of paper i use with the earliest instance i've found being one of my school books from over 10 years ago.
Max Shelley - Freelance Web Developer - http://teachingjane.com
In my web-based freelance work I am often considered a "coder" rather than a designer, despite the fact that I often do the bulk of the graphic design for many of the sites I work on.  This means I seem to be handed a logo more often than not, and there is usually little room for manoeuvre as it's already been printed on someone's letter-head or 'Tracey in the factory likes it'.  With this project I was able to start from scratch.
The idea behind Teaching Jane is simplicity and accessibility, with a personal touch, so a hand-written feel was important to me, but it needed to be highly legible.  The website features my Mum, Jane, heavily (not in a weird way, she helps people in the lessons) and the colours are actually based on what I thought would suit her.  The logo is always presented on the site and associated materials against a plain white background, to highlight simplicity throughout.
Hernan Valencia - The Construct Creative – Art Director  – http://www.theconstructcreative.com
I've been putting off my own branding for a while now so I decided to finally nail it down. Will I ever be completely satisfied? Probably not. I'm never really finished, I'm just forced to stop working on it. I knew that the form-giving and typography had to be different from the symmetrical, clever play on initials, norm— to have a slightly more European style and to be able to use it a several different ways (think MTV's Logo). I also knew that I wanted to include a mark or emblem that I could use as a 'stand-alone' without the actual words.
After submitting the work as a poll on my website, I got a lot of feedback that I really appreciated and thought over. The problem was that the mark I liked so much, no one else did (well, maybe a few people) But the majority wanted a classic play on geometry, balanced and centered. That bored me to death! Even though I could see it as a successful design, I thought that only designers would like it. And that was the problem, I want to move potential clients, to be different from the pack, to represent myself and not get lost in the myriad variations, trickery, or even get sued for ripping off such a familiar solution. What does the Construct mean? How can I convey that without looking like a construction company? I then realized that I could be very primitive and abstract, I had to be.
The emblematic component is a combination of photography (as it mimics a halftone), Illustration (as it conveys fluidity) and Design (as it conveys broken down geometrics and patterns). The Construct is a combination of different materials and parts, much like myself. I like to get involved in all aspects of communication design, from branding to conceptual and editorial illustration to photojournalistic imagery. The typography was a painstakingly long process. I broke down and had to buy Neutraface from House Industries. I also went against my design schooling and decided to go with all capitals letters. The words weren't that long and to make it easy, I broke the words down like steps to be read. I needed them to be strong enough to balance the eye-catching emblem. I think I succeeded.
Color wise, I wanted something neutral. Aside from having an affinity to green, I wanted to convey nature and industry. I love the organic nature of life as well as the consistency and efficiency of industrial fabrication. Rural and Urban. I've lived in both geographical areas.
Rui Pombares - TOKENdesigners® - Logo & Brand Identity Designer - http://token.pt
The main goal of this logo is a formal meaning of "communication". This solution was developed from what I consider a powerful communication symbol and maybe universal, speech bubble.
The final result displays a speech bubble inserted into a simple geometric form, balanced and versatile, a square.
Submit your own logo design
If you want to add your own logo to forthcoming versions of this post, then check out this post 'I want your creative business logo for forthcoming post'.
If you do submit a logo, then please ensure you submit a few paragraphs about how the logo came into being etc. Without this information I can't add your logo.
"I'd like to ask if there's a noticeable benefit to updating a wide range of sites for you. Would love to know if "expanding your reach" through the use of many portfolios as opposed to a few has truly lead to worthwhile client relationships." Dave Boni - http://twitter.com/davidboni
That was a question posed to me in a comment on a earlier post titled 22+ Creative online portfolio sites and felt it warranted a small answer. Check out this post to see some of the places I upload my work
The answer
Yes.
I nearly finished the post with that, but I decided to expand a little. My feeling is that clients, potential customers are everywhere, in places you wouldn't even think of. Sticking to main stream sites like Behance is a little naive in my opinion. No doubt sites like Behance offer invaluable contacts and resources, but not everyone who eats and sleeps design will be aware of these sites.
It's all to easy to get into the mindset that 'everyone' both client and designer will know and frequently visit these so called mainstream external portfolio websites, but that's simply not the case.
A client who is not Twitter savvy, or aware of these mainstream portfolio sites may rely on the sites they are familiar with to find designers to work with. If you limit where you place your portfolio then you are also limiting your reach with potential new clients. Remember, it only takes one good client to have made setting up a portfolio on some obscure website worth the effort. That's what I think anyway.
Where did you find me?
On my online quote form, I ask where or how they found me. I have been surprised with some of the answers. A lot are from Google search terms, where I rank highly. Some are from recommendations from other clients or other designers that I rub shoulders with on social media. A nice percentage of work comes direct from Twitter. But interestingly, a few clients have stumbled upon me literally on StumbleUpon, a few via my external portfolios on  CargoCollective, Flickr, LogoGala, Crowdspring, Dripbook and Coroflot.
The other significant site is Facebook. I upload all my logo designs, concepts to my FaceBook photo album. This has proven to be a hugely valuable portfolio platform. I also use sites like Image Spark, Vis.ualise.us, Picocool, Yay!Everyday, FFFFound and Dropular etc to upload some 'select' logo designs and portfolio work.
Simply, I am pretty much everywhere.
Based on these results
I decided to further expand my reach, to set up external portfolios in as many places as possible. Yes, it takes time, but as I mentioned, it only takes one client to have made it worth it. And it's not just about finding clients, its about putting you and your brand out there for all to see. The more other designers and potential clients see your work in their daily routine, the more you are likely to remain in their thoughts.
It's advertising in it's most simplest form. The more places you appear, the more chance you have of stumbling into someone who wants you.
Be everywhere and prosper
Doesn't take forever
It doesn't actually take that long to keep all these sites updated. For some of them I only keep my most recent designs in the portfolio. It's more a presence for me than being 'active'. It's better to have a presence than no presence, even if you don't fully utilise the services and features of the site in question.
No doubt, the community side to Behance, Coroflot etc can be time consuming, but I tend to draw a line here. I just focus on having my portfolio updated and that's about it. I focus on the community side of Twitter, my blog and other social media sites. That's where I believe the likely hood of finding potential clients is highest.
Interestingly I have just subscribed up to DesignTaxi which has a strong focus on both designer and client. I will look closely at this site over the next year and see how this works out for me.
There is no subject more controversial then SpecWork. It never ceases to amaze me the levels of emotion, even hatred that someone people exhibit when arguing against companies such as 99Designs and CrowdSpring. If SpecWork were a religion, we would bear witness to holy wars erupting between believers and non believers. This is my take...
This will easily be a monster of a post, I find it easy to waffle on about things, to explain in inordinate length about whatever it is I may be talking or writing about. So, please bear with my whilst I try to put this rabid subject into perspective. This is crucial so that my views are taken in context and are not that of some arrogant, obnoxious and naive silver spoon fed egotistical creative.
This is my own view. These are views formed from experiencing both sides of this holy war. This is not some rampant preaching sermon about one or the other. More, it is to just explain that things are never as simple as people make out.
Is SpecWork Evil?
Ask most seasoned designers or employed creatives and you will get a big meaty 'yes', SpecWork IS evil. Ask those creatives struggling to make a living, those who have lost a job and find themselves without a personal portfolio, those seeking to earn a living whilst living with a illness and you are likely to get quite the opposite reply.
So who is wrong? I dare you to answer that with one or the other. If you find it easy to judge those mentioned above, the ones that do participate in SpecWork as being reckless and irresponsible, then you 'Creative Person' need to open your eyes to the reality of the world.
Nothing in life is as we would like. Nothing in life is as we would love it to be. It's easy to preach, rant and argue against aspects of life that has not directly affected us. Those who live in the 'rose tinted palace' high atop of the there supposed 'moral high ground', who believe they are right and everyone else is wrong.
I have seen plenty of anti SpecWork advocates, and frankly, I am often disgusted at their obvious bloody minded opinion, often spoke or acted on with venom. These are often individuals or companies that are, as I mention above, employed, have a cushy job, or have just not experienced much of hardship or life challenges that many people experience whilst continuing to smile and just get 'the fuck on with life'.
Or you get the hangers on, those just tagging along for the ride and fun of it, eager to express any opinion, so long as someone listens.
A brief potted employment history
So, to put this into context, so you know roughly the type of person I am, here is a quick summary of my employment history.
At 18 started 3 year apprenticeship in traditional artwork, paste-up, planning, photography and platemaking. This was for a large commercial printers in Eastbourne called Manor Park Press.
At age of 21, I was made redundant from Manor Park Press.
Spent 6 months unemployed whilst retraining at home with a Mac LC, many books on Mac's and appropriate software.
6 months later, and several hundred job letters later, ended up working for a Reprographics house, specializing in Mac's, Scitex and Crossfield scanning.
Short stint there, then ended up working for a advertising and marketing agency, working on a PC, Pagemaker and CorelDraw. Guh.
Another short stint there saw me then moving to a small design and print company where I stayed for 3 years. Learning from an experienced typographer, all the in's and out's of QuarkXpress and typography.
3 years later, I moved to Gemini Press in Shoreham, a large and significant commercial printers. Here I rose through the ranks of graphic designer through to Senior Designer and IT Manager for the whole company.
Here I work tirelessly for 8 years. Here I had a breakdown due to excessive hours, stress, poor management and excessive mental and emotional bullying.
As you can see, I have significant real world industry experience across the board. What I say in my posts, within this blog, in this post, is with all the experience I have gathered in these 24+ years of working full time. I do know what I am talking about.
CrowdSpring and SpecWork
Not to dawdle to much on the breakdown, as this does not define me as a person, but it has 'shaped' my life and more importantly, my whole perspective on life. This changed everything for me. I left Gemini the day of the breakdown, never to return to full time employed work. This meant having to sell my house, leave and abandon all the trapping of modern life. Move back with my parents and consider where the fuck I go from here. Choosing to give up everything that one has spent most of his working life trying to obtain is not the easiest of choices.
In this cross over time, I traveled, played with eBay, potted around a bit, read books and drank copious amount of coffee and ultimately considered my return to graphic design. ImJustCreative was born.
One of many problems and potential challenges now surfaced. I had no portfolio. I had no contacts. I had nothing to show for my 24+ years of design and print. Yet, here was I, hoping to start working for myself.
At the age of 34, a designer with no portfolio, with no experience as a freelancer, with no history of solo working behind me I realised things would be pretty damn hard to get off the ground.
Let me introduce CrowdSpring
I do have a soft spot for Ross and those behind the scenes at CrowdSpring. Without a shadow of a doubt, had CS not been around for the short time it had, when I was looking at trying to create a portfolio and earn some pocket money, I am not sure where I would have ended up.
CrowdSpring, for me, for the reasons you have read above, allowed me to get on the ladder. To start designing real projects. To get the creative juices flowing.
More importantly, to start inducing some much needed self confidence and motivation. To feel that I did still have 'it' as a designer. The risks I took with spending countless hours on projects that I didn't win were my choices alone to make. Not CrowdSpring neither the clients posting the jobs.
CrowdSpring gave me the much needed boost to get things moving along in a much more realistic time frame. Time is of the essence when you are considering life as a freelancer. Don't have time, money or the luxury to start thinking idealistically about the virtues or evils of SpecWork.
Often, the challenges of life means you have to make choices that suit you and you alone.
You don't have the luxury to ponder the evils of SpecWork. It is at this point I had to choose to survive or just give-up. If I had listened to the anti SpecWork brigade, if there had been some law against taking part in SpecWork, I would not be where I am now.
Don't get me wrong
I see perfectly the negative aspects of SpecWork, I truly do. I am not naive or ignorant of the issues and longer term problems to the creative industry. I for one and witnessing them for myself, the cheapening of what we do is widespread.
But that's not just all down to SpecWork, and it's pretty lame to just keep using that as an excuse. There are plenty of other reasons for this wide scale perception that designing is just quick, easy and cheap. Half the time, all you anti SpecWorkers spend so much time moaning, that you fail to tackle the real problem. The one problem every individual designer can control and take into our own hands, our own marketing, branding and our own efforts to educate the clients.
SpecWork is competition. Where there is business, there is competition. Fair or unfair.
Spend less time moaning about SpecWork, it's not going anywhere. It's here to stay and likely to become more prominent, best to just accept that and do the best you can to keep bringing the work for you and your family. You need to survive, focus more on yourself, your business, your employees or co workers, and less time about those other companies also looking to survive in today's world, the likes of CrowdSpring and iStock.
It's all business ladies and gentlemen.
As designers, need to loose this idealistic, 'we are so special' atitude and just get over it. We don't own design, we just do it. We design because we love it and mostly also because we have mouths to feed and bills to pay.
Accept the challenges of having to fight for work. Collectively, we all have to continually raise the ante. We can't become complacent about the important of our own hand in the diluting of this mass perception that design is cheap.
CrowdSpring had only been around for a few months the time I started dangling my feet in the torrent of freelancing. For me, and many others, it's a means to an end. I owe a lot to companies like them.
The solution is that now, I need to keep or two steps ahead of them. I used CrowdSpring for my own very important ends, they used me, the clients used them, and I used the clients.
That next corner could be YOUR undoing
As an anti SpecWork individual, would you now be saying I didn't have the right, after my breakdown, to do what I had to do to get my life back on track? That I should have always done the so called 'right thing' for the industry and not for myself?
Say you end up in my position, you have a family, you are desperate, you need help. Would you make those reliant on you suffer because of your idealistic views on SpecWork?
Dear hardworking creative, trust me when I say, you do NOT know what is round that corner. You could also end up experiencing a life changing event, such as a major breakdown like I did 5 years ago.

Open your minds and look past the convenience of thinking in black or white.

Jordan Hall, over at the UnionRoom blog, put together this really cool typography post, "The Webs Best Designers And Their Favourite Fonts". Here, he asked 12 designers to briefly talk about their favourite font. No great surprise I picked Helvetica, but I do give a few reasons why I like it so.
Interestingly (but not a total surprise), I was not the only one to pick Helvetica, so it was very interesting to hear the other respective reasons. Also, good to find out other fonts exist other then Helvetica, which was frankly a shock to the system!

So head on on over to the UnionRoom and find out the favourite fonts of the following designers :
Aaron Russell,
Chris Spooner,
Jacob Cass
and of course yours truly.

How many times have you been given a logo design job, but found out that the company name is either long, odd, not appropriate, sounds silly, sounds cliché and a number of many other possible scenarios? Working with a 'bad' name can seriously hinder the overall impact of a logo and identity design.
This post is for both clients and designers. I have tried my best to keep the level of patronizing down to a minimum, but that's not my strong point.
I commit thee to the ground

A number of clients approach me when they are already at the stage where they have committed themselves to registering the name as a business or similar. The only option open to the designer at this point is to just knuckle down and work with the supplied name as best they can.
There is this grave sinking feeling, this name just totally sucks. "I really can't and don't want to work with this s**t."
The name the client think sounds great, is in reality just a pile of stinky poo. Maybe they get together with friends and families, brainstorm, and genuinely feel they have come up with that winning name. Maybe sometimes they do, but in my own experience, this is not the case. I am left attempting to design a decent logo with a corny or totally inappropriate business name.
I have on occasion been quite blunt about the inappropriate nature of the supplied name. They have hired me as a experienced designer, so the least I should do is be honest with them at this early stage. Maybe, just maybe, a change can be made. You never know unless you ask. It's not always easy, but if you handle it well, the results can be rewarding.
Local business's tend to be the worse culprits for this. You know the ones. 'Excel Cleaning Services Solutions', 'Happy Mondays Upholstery Cleaner Services Limited' or 'The Busy Bee Maintenance Man'.
They still cling onto that winning formula of getting to the top of the alphabet in telephone directories, 'AAA Advisory Associates and Co'. You try not to laugh or cry when the client proudly presents you with their awesome new company name, and expects you to be as chuffed as they are. Heaven forbid they actually put you on the spot and ask you what you think? What do you say? Instead, you think 'run away'.
It doesn't have to be that way
All this can be so easily avoided if the designer could somehow run a preemptive strike to all new potential clients. Potential new clients may hear in the grapevines that ABC123 Design Services Inc Limited (joke) also provides help and advice in the creation of unique company names. This is all part of the logo and identity design package. How cool does that sound.
Word of mouth and referrals help with this.
This puts the onus on the designer to really put 'out there' that inventing and brainstorming suitable names is part of their repertoire. If you can market and advertise this fact, you are helping yourself no end. I know this is an ideal scenario in that 'ideal world', but it's all one part of the puzzle, and if you succeed, then the puzzle starts to look not nearly as horrifying.
I love brainstorming and attempting to come up with a suitable business name. Not to mention the awesome beast that is, 'the tag line'. You also need information, a thorough brief and a good relationship with the client to make this work. Budgets need to be addressed, as it can take some time to achieve. But there is a higher level of cohesion when you have have control over the name and identity.
It is far more fluid and natural. The visual design will fit the company name like a slipper on silk socks.
Creating one simplifies the other.
The simple answer is...
If you are a Client
Hire a designer that advertises that they can also help with company naming before you choose a name yourself. By all means, have a list of names ready, but allow the designer to help you choose one that is both suitable for the business and also helps create a stronger company identity.
Avoid putting the designer in the most awkward position of having to create a non cliché identity for 'The Busy Bee Maintenance Man'. Or give them artistic licence, but insist they must use a bee for the logo. Trust the designer to do the job you hired them for.
Before you choose that ideal name, and then decide to hire a logo designer, think before you do.
If you are a Designer

Make it clear you offer the full package. You can help come up with that winning name all with the logo design in mind. Devising a name, when you know you need to create a visual identity for it, makes things a heck of a lot easier.
Advertise this fact on your website, on your business cards, or an other marketing material if you target local businesses. Do what you can to get the word out.
For example, I have a short sentence about company and business naming in the opening paragraph on my home page. I then reinforce this in the opening paragraph on my quote page. If a potential new client is undecided when they approach me, then at least they can see I can also assist with the naming.
Follow some of the best 50+ Designers on Twitter
Thanks to Steven over at Vandelay Design and his other Social Network Blog - Traffiked, there is a massive list of worth design folk that ought to be on your Twitter list. And since the list was posted, there has been around 130 comments all with extra Twitter links for you to add, so all in all, over 100 Design related Twitterer's all in one place.
I was included on that original Twitter list and a severe hurricane hit me the next day and the following weeks. I had no idea Steven had included me, and the onslaught of followers has just dumbfounded me, even to this day, several months on I am getting new requests that originated from this article.
Feel free to add your Twitter or any other Social MicroBlog ID to comments below.
Thanks Steven.
© 2005-2018 All Rights Reserved The Logo Smith
Logo Designer & Brand Identity Design Studio, with 25 Years Experience.
Graham Smith: 10 Badgers Copse, Seaford, East Sussex, England.
Tel: +44 (0) 7816 527 462 Email: [email protected]