All Archived Posts in branding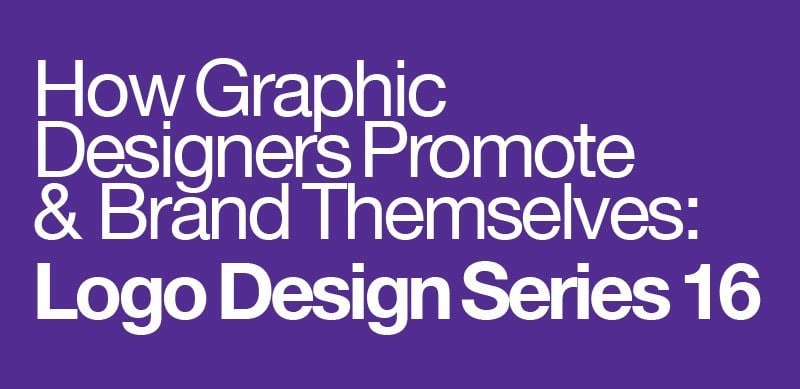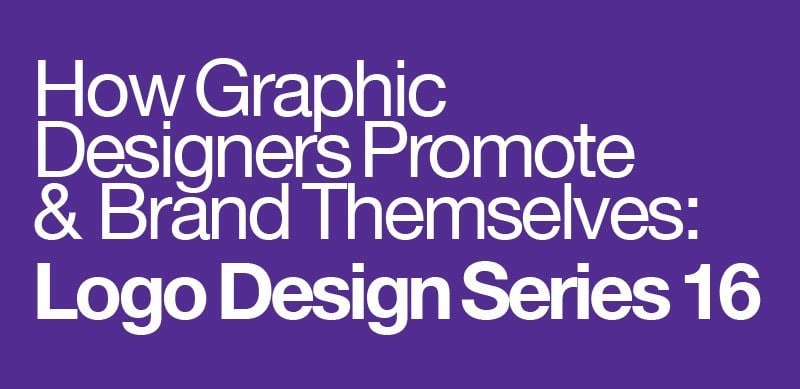 How Graphic Designers Promote & Brand Themselves - Logo Series 16
After a good few years hiatus, the once popular: How Graphic Designers Promote & Brand Themselves, is now back.
Back with a fresh new selection of logo and graphic designers of many disciplines and niches, including but not limited to: logo design, icon design, graphic design, web design & development, UI & UX Designer, photography, illustration, and even fresh new talent in the form of design students and apprentices. :)
What is it?
What you'll fine below are the brand logos of various graphic designers, and a summary of what they do, and maybe a brief explanation of the thought and reasoning that went into their logo design.
That's it really. Nothing else other than a little showcase of designers brand logos and a brief bio.
Want to be Part of This?
If you'd like to participate in the next Logo Series, then please just visit this post for the required information: How Do Graphic Designers Promote & Brand Themselves
or grab me on Twitter:
---
How Graphic Designers Promote & Brand Themselves - Logo Series 16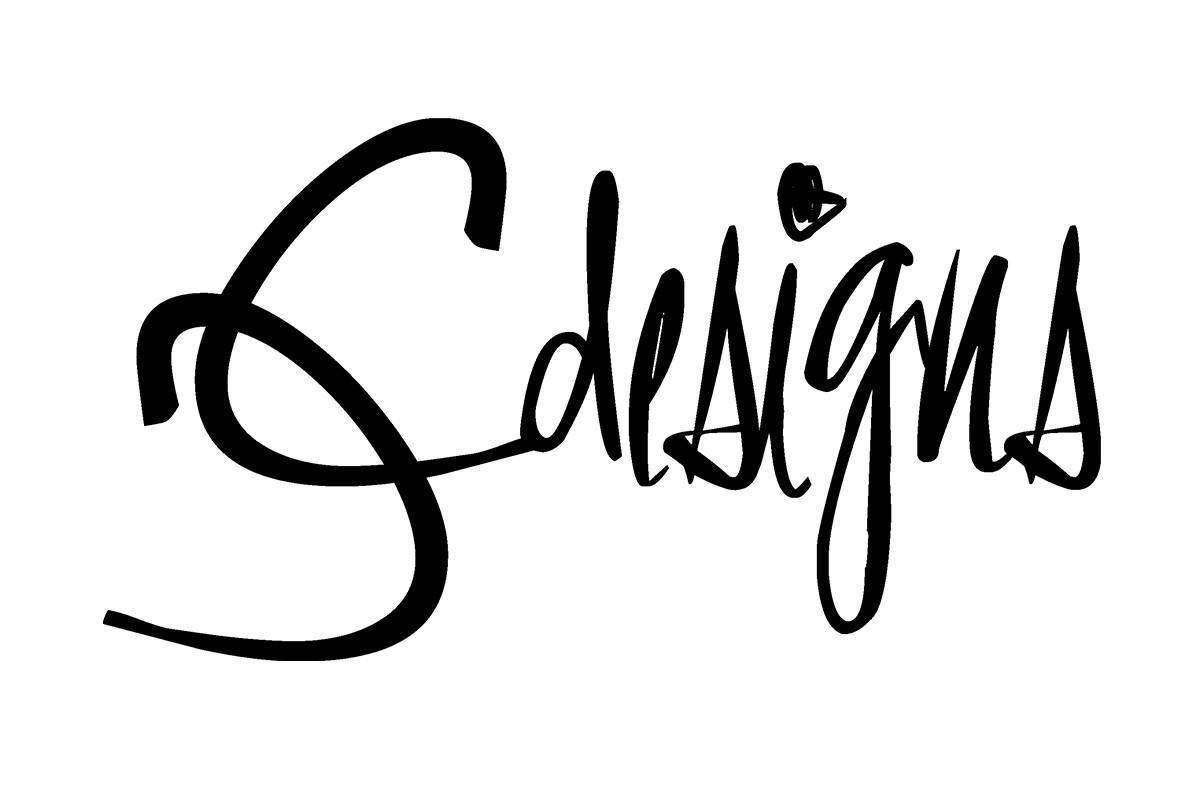 Chloe Clements - @ChloeClem91 - Chloe Clem Designs
I offer a graphic design service that is simple but unique. I help small brands establish who they are and what they want to say about themselves. I wanted my logo to communicate to my clients that I love minimalistic, edgy but simple design.
Black and white is something that can be used in any way.
My logo can also develop using any colour to accompany it. I wanted to create a brand that represents class and trend showing people that I know how to do the same for their small business.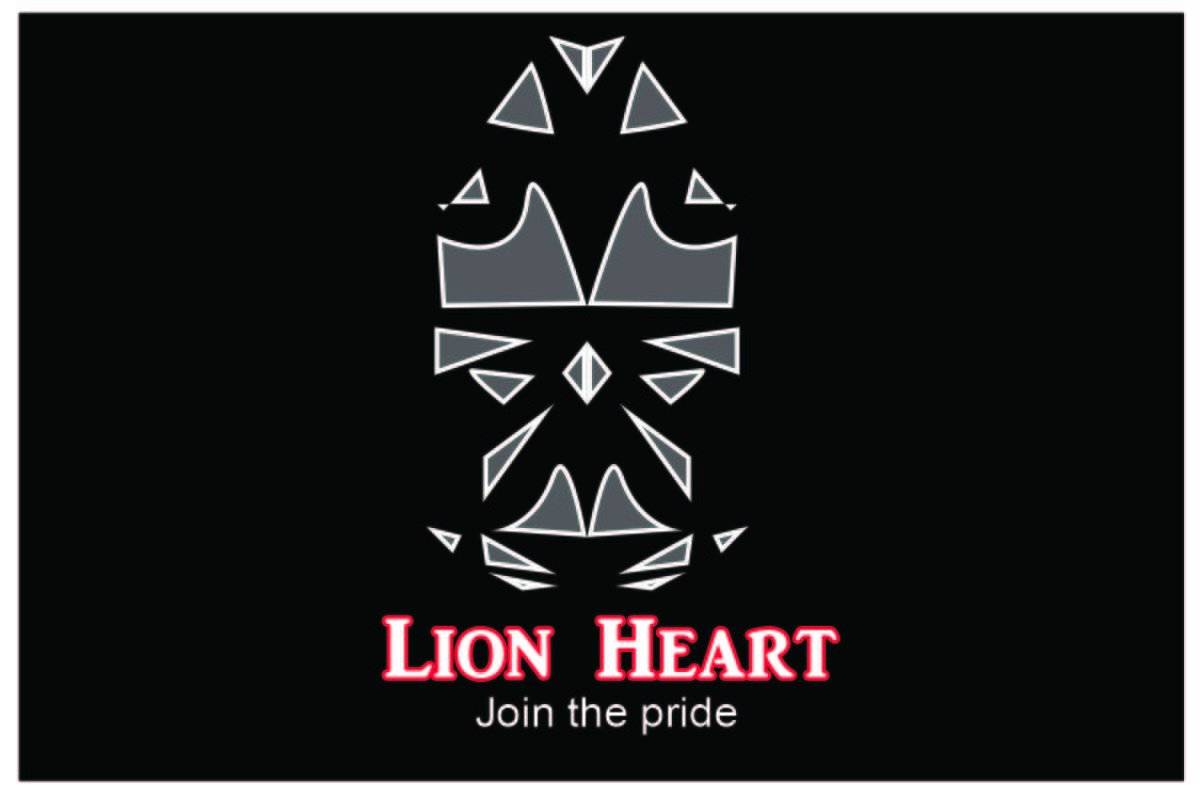 Sandile Mnguni - @SandileSandro
I'm a 23 year old from Pretoria, South Africa. I'm currently a graphic design student.
With the Lion Heart logo, I wanted to create a clean logo using only geometric shapes. I wanted to create a logo that could be versatile enough to be used on almost anything.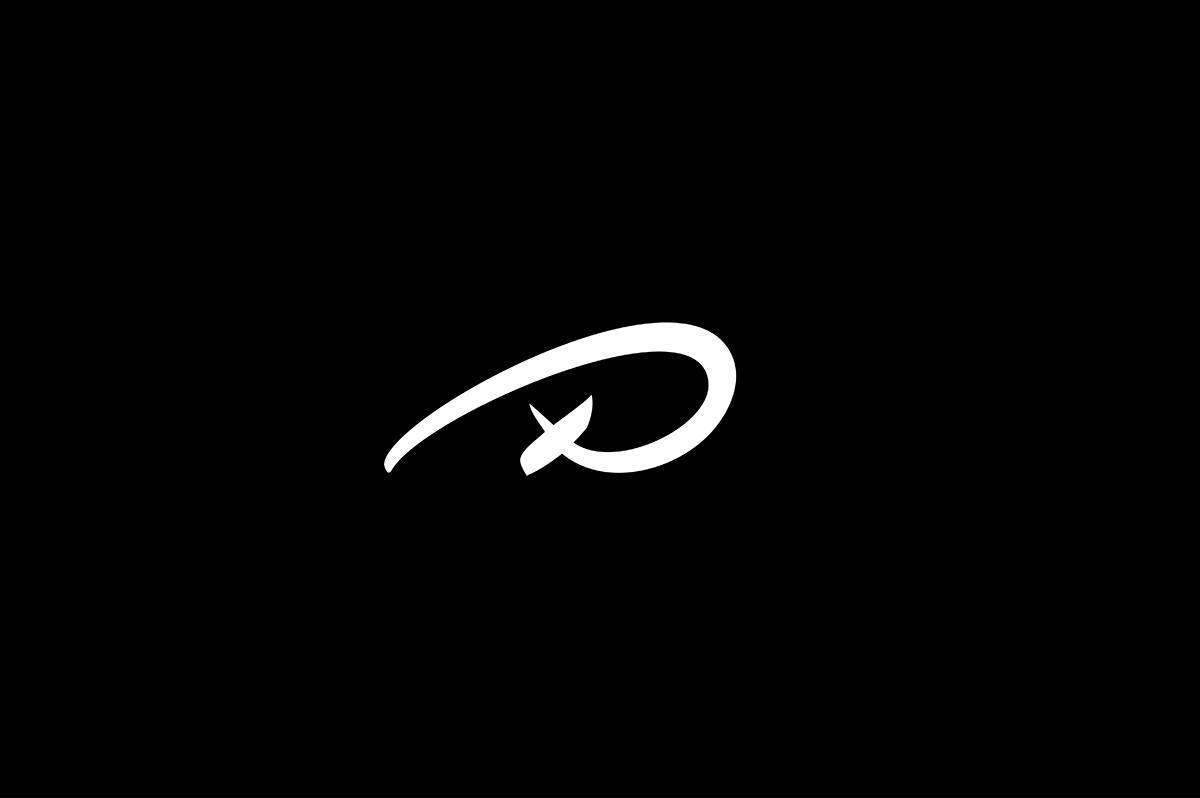 Dick Blacker — @Dick_Blacker — https://dribbble.com/xDick
I'm Dick Blacker or xDick in the design world, and long ago I started as a print-worker at medium advertising agency. But all things will pass and now I'm creating marks with all my love to design.
All my life I was trying to find my niche and here I am. So for the self branding. It's really the hardest thing - to create a personal logo. And after plenty of time, finally I like the result.
"x" is my philosophy, it's my life, my foundations, this is how I live. And this is me.
Alex Kirhenstein – @draward – Corporate Identity & UI / UX Designer – http://draward.com
My name is Alex Kirhenstein. Also known as Draward since 2003. My logo design / mark always has been a representation of me and the way I work. I never wanted to be or look like a company.
I present myself as individual designer and person who can help clients with their projects within a friendly and collaborative approach. Draward is a place where the designer and company owner can make a perfect work together.
Regarding the mark itself, It's the result of large amount of iterations and ideas. This logo hides multiple ideas in it. First and most obvious is the letter "D" which is the first letter from Draward.
Secondly this mark represents a sail. My country has been linked with the sea from ancient times and this pays respect to that history of outstanding sailors and ship builders. Thirdly it's a road. This symbolizes the never ending process of making yourself better, learning and experience.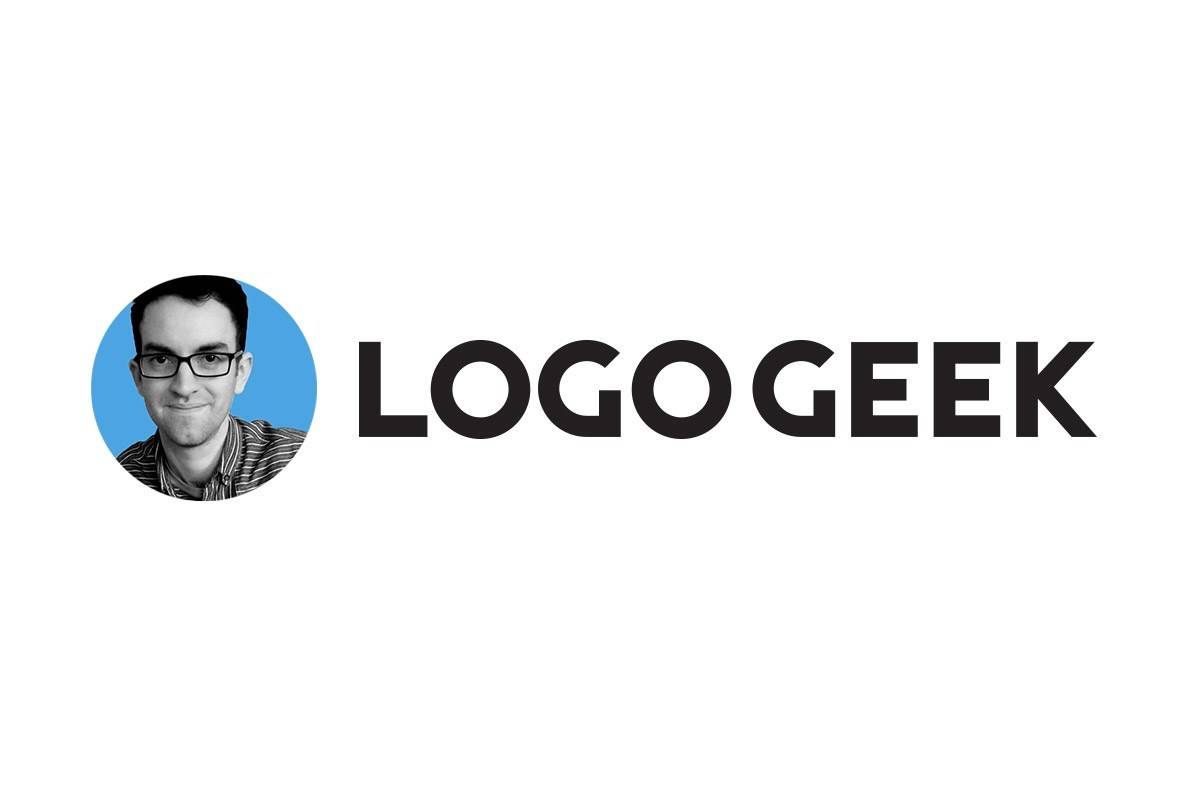 Logo Geek - Ian Paget - @Logo_Geek
Working for an agency I've always had side projects that would challenge my design skills, and allow me to learn and improve. After working on a long-term personal project I turned to logo design, as it was something I enjoyed, could be done quickly, and could easily fit around a full time job without burning out. I set up Logo Geek, a name I selected after searching endlessly for domains, and finding the uk domain was available.
What started out as a fun side project has since grown into a strong personal brand, and a real passion. I frequently work on logo designs for paying clients, and run an active social media group for designers where I share the latest and greatest logo and branding resources. It's still a side project, but I have long-term plans to do so much more!
For the logo I wanted something that was very simple, clean and precise. Something that would remain timeless, yet allow flexibility as I grow. I focused on creating my own personal typeface that I could use on everything I do, be it different websites I work on, or future books.
I feel I'm a hard working individual and can be quite serious, putting a focus on strategy and goals, so was keen to have a design that reflected that mentality. I also considered the perception of the brand when potential clients visit. Logo Geek as a name can sound low-end, so my goal was to give the impression of a mid to high-end priced design service on first look.
I believe my most identifiable mark is my social media icon, a photo of me, which I make an effort to use everywhere I go online. For me I believe this is more important than my type based logo as most of my web traffic comes from social. Because of this I include the icon in a prominent position on my website to aid visual match and recognition from social visits. For that reason I've included this icon within the logo image provided.


Kyle Robertson - Graphic Designer - @kyledesignman - http://be.net/kyledesigner
Creating a new identity for anyone is a challenging task. But to put the creative spotlight on yourself is an interesting experience for any designer.
I set about rebranding myself in an attempt to establish myself in the design community and present myself in a more professional and appealing way.
Using my own signature as a starter point, I roughly sketched out a few ideas of a new logo mark and settled on a crest made up of a few different elements. A Scottish lion symbol, a date stamp as well as a customised type version of my own signature. All of this supported by my surname and profession.
Gary Wai-man Kwok | Wai Logo Design | http://www.garywaiman.co.uk
Here's the truth straight up. I'm not a designer. I'm trying to be (according to the tagline on my blog). But by trade, by experience and by formal qualifications, I'm not a designer. I only love everything about design and try to self-teach as much as possible so that I can build a career that I could love.
And the logomark is a similar story. Actually, I hope that you can see it trying to be clever (just like I'm trying to be a designer) with the negative space forming the letter 'a'. But as well as trying to be clever, the logo represents what I love - things like the use of negative space in logo design. The orange bits aim to give it a bit of movement.
Hopefully, I can grow it to mean something career wise.
Daryl Woods – Public Image Design – http://publicimagedesign.com/
In the 30 years since I founded Public Image Design, this is the fifth logo design I've created to represent the company. It's also the greatest departure from previous versions which evolved from an eye graphic in blue and gold.
The inspiration for the new logo came from the work of graphic designer John Langdon. Mr. Langdon is one of the foremost authorities in the world on the subject of ambigrams.
An ambigram is a word or symbol that remains the same when transformed by rotation or reflection. I first marvelled at Langdon's work in the Dan Brown novel Angels and Demons.
About a year ago, I discovered John Langdon's own book, Wordplay. As I pondered the many brilliant designs in the book it suddenly occurred to me that my company initials in lower case were a natural fit for an ambigram.
As with any design project, I explored dozens of solutions. Most of the reference typefaces I looked at were quite gothic in nature but I wanted something slightly more modern and adapted this one. The "p" is a rotated "d". The "pid" came with modest effort.
The dot of the "i" was a greater challenge. It was one of those problems you revisit again and again over a period of days. The solution was to stray from the strict angles and geometry of the letters and introduce a more playful, freeform element. It perfectly reflects my design style.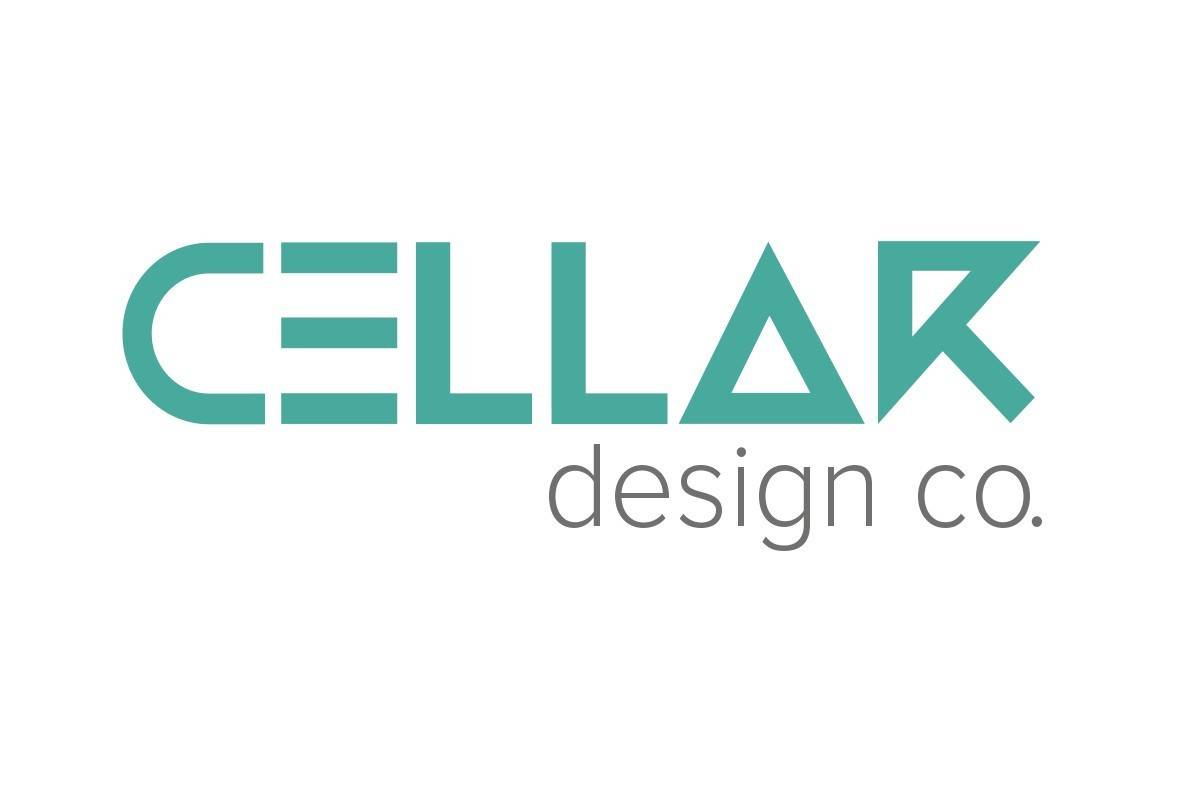 Nick Barnard - @cellardesignco - http://cellardesignco.uk - Graphic & Web designer
I didn't want to use an existing font for the main part of my logo so I created the lettering out of simple geometric shapes inspired by some nice hand lettering I had seen a while back.
This is paired with Proxima Nova Light for the "design co" part for some contrast and improved legibility.
I had an interesting experience a while back that really has caused me to reflect on certain priorities I place regarding my logo design business, specifically in the area of logo designing budgets and quotes.
I have been there, and done that. I started out as a freelancer logo designer charging around £250 for logos thinking that was the dogs bollox, then realising I would need to do at least six of these a month just to pay the bills, mortgage, keep my dogs etc. Completely unsustainable, unless of course you are not sharing your earnings with the Inland Revenue: in which case you can charge less than someone who is a registered tax payer, or you're churning out soulless logo after soulless logo, (both examples are another story for another day).
Over time I realised I could justifiably raise my prices as my own profile and quality of logo designs, in my portfolio, grew and grew.
Epic Pricing
There are plenty of examples where one company or another have supposedly been charged gazillions of £££'s for a logo leaving the whole socialmediasphere agog. We all know, and like to think, that we could have done a better job, or an equally crap job, for whatever is substantially less than gazillions of £££'s.
In my own little world I just sit and ponder these moments, and like to pretend I'm that agency boss who's scored a crazy ass amount of money for a few months work. I like to wonder about how I was able to justify such a huge mount of money as well as wondering how on earth the client saw past such greed and treachery.
It's actually pretty easy to find a way to supposedly 'justify' any amount of money when it comes to something as important and as unquantifiable as the value of a logo and brand identity design.
It's pretty shocking how much logo design pricing can vary from one designer/agency to another, but this is mostly to do with each project being unique in so many ways, not to mention so many ways to achieve an end result. Sometimes it feels to me these 'others' base their astronomical fees on nothing other than how much coffee will be consumed in the anticipated process, and execution, of the latest client windfall (especially at Starbucks prices).
The Point
One day, out of the blue, I was approached by a national airline to redesign their existing brand logo.
Like really, what the fuckety fuck? This never happens to me. How on earth has a national airline considered my modest portfolio worthy of a hire?
During the discussions I was told that money was not an object, hardly surprising really, or so you might think. They desperately needed to redesign the existing airline logo due to various mergers and fleet acquisitions. The existing logo was 'meh', and the new logo needed to be 'ohhhh la la'.
Goes without saying I was still shocked and awed at the possibility of creating an airline logo. I mean man, you realise how many places the logo will be used, seen and flown to around the world? Not to mention the dazzling update to my portfolio, and the heaps of praise and adulation I would surely receive.
The initial brief didn't cover the whole brand identity: the immediate task was to redesign the airline logo, then the rest of the company's identity would be updated in accordance with the logo's style and aesthetics. Not the best way to roll out a new brand logo, but they were insistent that this was the way it would happen.
The Proposal
I came up with a proposal, that as best as I could, explained and meticulously detailed the work needed to research and develop this national airline's new logo design, which covered (not a full list): studying competing and non-competing airlines; researching the country's culture; familiarising myself with the airport layout, the terminals, trucks, uniforms, check-in desks, signage; studying all the blueprints for all the different models of plane (different sizes and proportion of tails and fuselage, meaning that the placement of the logo needs to work as consistently as possible across all the fleet, regardless of how small or big the plane, and ensuring the logo looks epic up close and from 100's of feet away), as well as studying the rising trend in other airline logo and brand identity redesigns, of which there are many.
I tried to work out how much time this would all take, and came up with what I knew to be a stupidly low quote, but it would also be the biggest quote I would have ever presented. Kinda weird really.
I didn't want to be greedy, neither did I want to undersell my experience, skill and general professionalism.
I battled with myself over the budget, it was the hardest thing to come up with and send over. I was confident that I had, in super detail, explained and justified the cost, but I was ultimately in unknown territory.
The Quote
I quoted £25k which I knew was chicken feed for an airline, and I was convinced they, upon seeing the quote, would be rolling about on the floor, laughing at their good fortune. I was OK with that, but I did wonder if I should have quoted at least double that, because even £50k seemed a steal given the scope and general prestigiousness of the job.
Regardless, this would be a lottery win. Massive job, challenging in every way, and let us not forget the exposure this would bring a humble self-employed logo designer working from his spare bedroom in a sleepy seaside town.
I mean my God, an airline logo in your portfolio!
I sent the proposal and patiently waited for a response. One day, two days, three days and nothing. After a week of no response, and a unmistakable feeling in my gut, I flicked over a quick email.
Crash and Burn
My gut typically gets it right: apparently my quote was far too high for them.
Queue the despair and confusion. What did I do wrong? Had I been too greedy? Should I have just gone for a £5k quote to score one of the biggest jobs in my career, and reap the rewards from the exposure?
The reality is, even with all this self doubt, constant evaluating of the what if's, who really knows if the result been any different if I had quoted less, or even more.
I did find it slightly strange a national airline would go with a self-employed logo designer, rather than a multi disciplinary agency given the sheer scope of the project. The thing is: I wouldn't have taken it on if I didn't honestly feel I could deliver, so I did have complete faith that I could, and would have, delivered a winning new logo for this airline.
As well as my quote being too pricey, they said they had indeed gone with a 'branding' agency for the complete package. So they had been busy in the week I was waiting for just a simple acknowledgment to my proposal.
Too many unknowns
I don't have all the details, who really knows what went on behind the scenes once they got my proposal. Maybe they came to a realisation they ought not to trust this to a guy from a sleepy seaside town, who knows if this design agency actually exists, and if they quoted less or more than my humble £25k.
One positive from all this was feeling greatly humbled to have been even considered in the first place, even if it did get my hopes up to an unmeasurably high level only to be deftly massacred shortly thereafter.
I still wonder if had I quoted less would I have got the gig? If so, would they have been pain-in-the-ass clients? Maybe.
Principles Can Suck
The one unmistakable fact, practically impossible to to argue against, is that sometimes, sticking to your principles can be a tough old decision. I wanted to do my little bit for the logo design community by not selling my soul to the lowest bidder. I wanted to set a reasonable price, but whoever you ask they'll probably say I quoted not nearly enough, and others will say I was just crazy ass stupid to let this one get away…
Sometimes you need to swallow a cheap pill for your own greater good, and not the greater good of an industry that really couldn't give a crap about your own attempts to be a principled hero to a community that is as competitive as they come.
I still don't know if I did the right thing, or not. I certainly do feel somewhat proud that I priced it at a very reasonable price, but I also quite foolish and stupid for failing to read between the lines, and not secure what would have been the largest job in my career. But hey, I do live to quote for another day.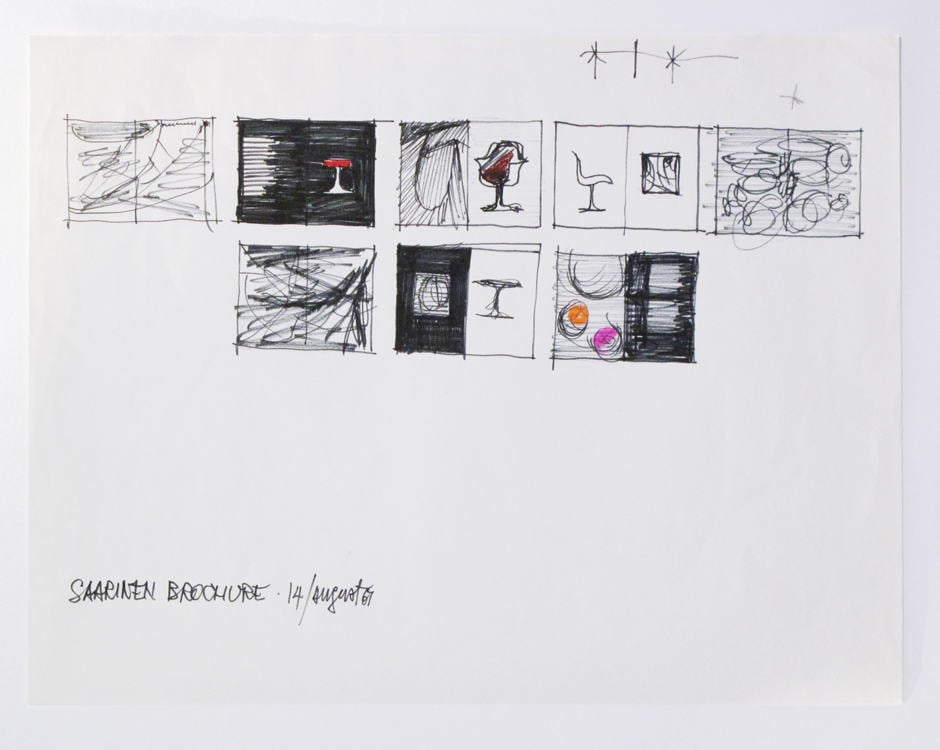 archive: vignelli features artifacts from the Massimo and Lella Vignelli papers as they are unpacked and processed at the Vignelli Center for Design Studies. We will share the experience of processing a collection and the excitement of discovering never before seen sketches, models, products and documents.

Our goal is to provide unique insights to the Vignellis' design process, philosophy and language. The Vignellis' work includes graphic design, branding, publication design, architectural graphics, exhibition, interior, furniture and consumer product design.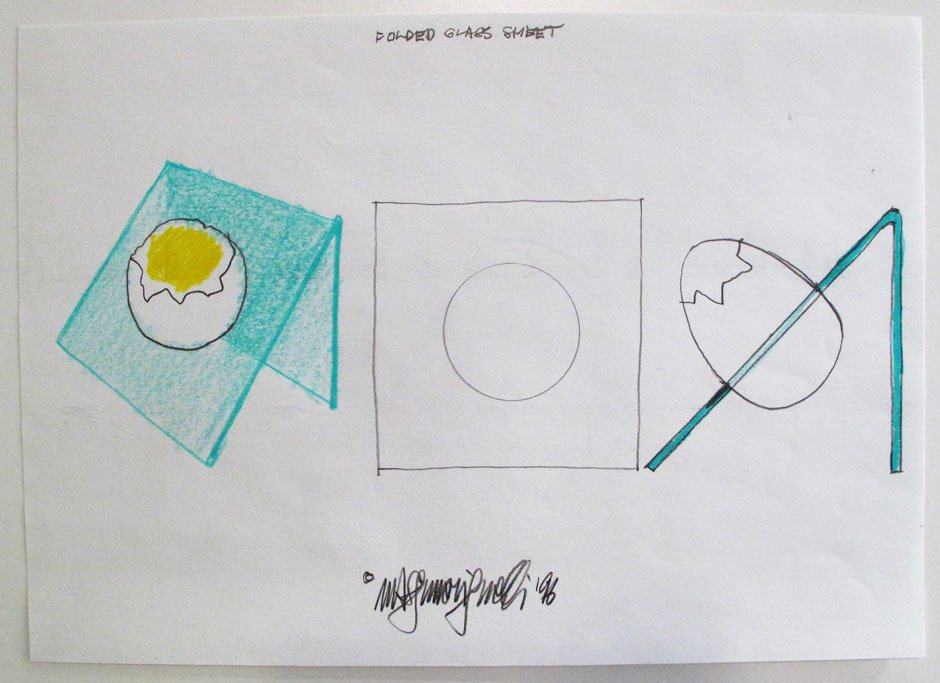 This new website from the Vignelli Center, the "archive:vignelli", looks like it could be really quite interesting, once it gets itself established. Only a handful of images right now so definitely one to bookmark, follow, check back on.
Want to know one thing I came away with?
One doesn't have to be a rockstar doodler to actually do doodles. It's quite a common thing for designers' to feel slightly embarrassed about sketching up ideas, thoughts, directions let alone showing them to the world, or a client.
I always refer to my mess of sketches as the result of doodling on a crumpled up napkin before I show a client. This, I find, helps lower any possible expectations they might have been harbouring on being shown a work of art.
The idea is the work of art, not the medium it is shown on.
It can be a struggle to not keep feeling so conscious about your sketches, but will likely be the perfectionist in you. Don't beat yourself up over this, because seriously, look at these sketches by Massimo, especially the egg holder one. The aim there was to show the concept, which is clear as day, not to get a gold-star for colouring within the lines.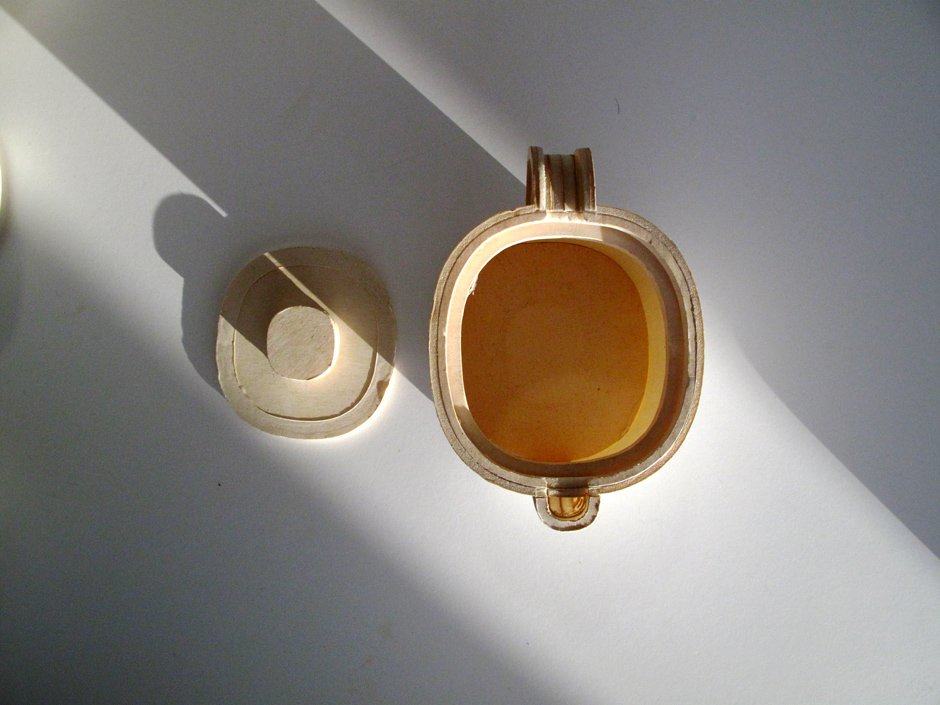 It's not exactly breaking news this, but still, on a personal level, I do find things like this interesting. I really don't have the foggiest idea if Marrissa was behind the flickr logo changing colours, or not: I'm just taking an educated guess.
I only noticed the colour changes when quickly looking at one of my flickr photographs on my iPhone (insincere apologies for the awfully rude photo). Blink and you'll miss it. Not sure how widespread the implementation is because you mostly get the black and white logo on the main website.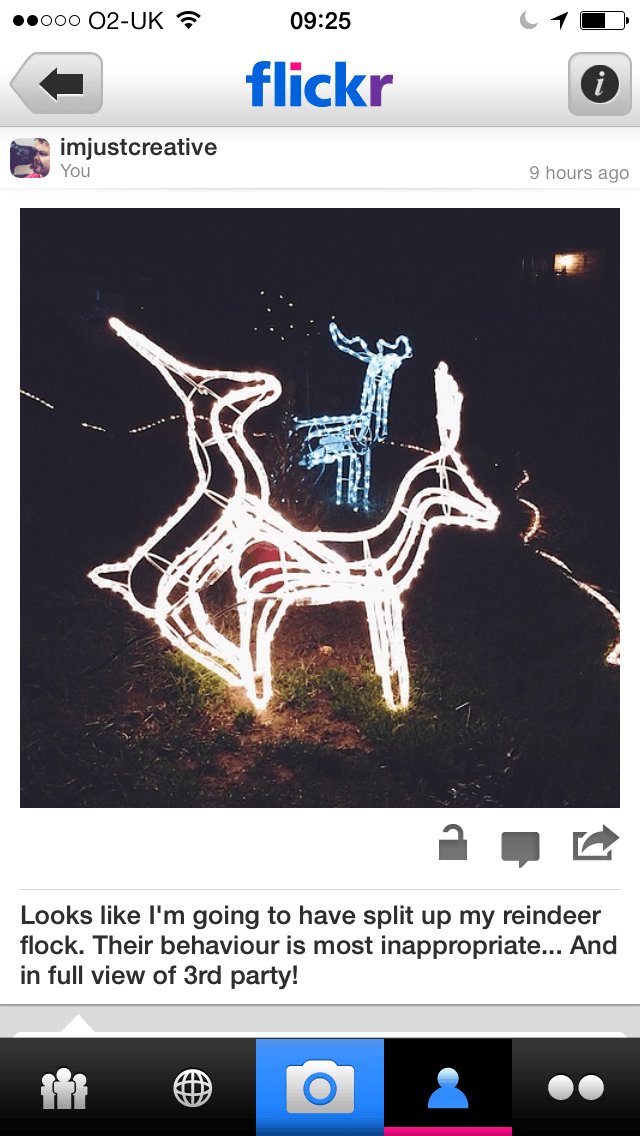 Just seems a silly little change really, the introducing of Yahoo's purple. A token gesture (as well as moving the magenta to the dot on the i), if I ever did see one, that doesn't really work. Now it just looks like an amateur attempt to keep the best of both worlds, and it didn't work. Better to just bite-the-bullet and go 'large'.
Might be just a small thing to some, but these 'small things' can wreck havoc on a brands heritage. Yahoo just tinkers…
Thus, another possible option (below), just to simply keep it to 2 colours, might have been to simply change the blue for the purple, and keep the magenta 'r' as always. This way you get more of the Yahoo branding across whilst still keeping the distinctive 'r'.
The purple is more dominant, the overall style is still the old flickr, but it looks a little cleaner and a less messy 'compromise'.
No idea what they might be thinking, or planning for the future, so no one can say if this is a precursor to something more substantial, but I don't like it.
It's a small detail, but a detail nonetheless.
Given they seem to be liking the gothic look on flickr's main website, might have been better to simply monochrome the logo in it's entirety and be done with it!
When you think about it, there are many variations one could do, and that's part of the problem with Yahoo, they seem to change for the sake of change because they 'can' change. Yet they can't seem to make these changes in a way that's coherent, adheres to some uniform plan, and in the end they end up diluting once strong, and somewhat iconic, brands.
Sound familiar?
A must read article by Adrian Shaughnessy; "Why designers should give branding back its soul", is a useful article of how the very definition of Brand and/or Branding, has lost it's true meaning to many, including designers.
I've touched on this in the past, and it generally resulted in somewhat heated debates on Twitter, but typically the word Brand is used pretty liberally, and rarely in the correct way.
Unfortunately, Brand has become synonymous with logo and identity design, so if you are a logo and identity designer, it's almost become necessary to append the word to ones job title/description because it's a term that is used by customers/clients in their search for a logo and brand identity designer.
It's also just a term that has infused itself into the logo and identity terminology over the last few years, to the point many designers incorrectly believe they can design a Brand. Adding it to your job description is, for a lot of us, simply playing a little fast & loose with the definition for the sake of being found, and hired, and milking Google SEO for all that you can.
There is also something quite complete about how Logo & Brand Identity sounds, but still doesn't make you a Brand designer.
Even in my case, where I often describe what I do as being a logo and brand identity designer, I'm not comfortable with using the word because it's simply inaccurate. I don't create brands, I create logo and identities, as these are the aspects I have control over. What I don't have control over, or experience in, is branding. My primary area of focus is designing logos/logomarks whilst carefully, and considerately, venturing into the realm of identity design, ergo I'm a Logo & Identity Designer.
Obviously there are specialist companies/agencies that focus on the much bigger, complex, mysterious area of: product, company and personal Branding, but for many a self-employed logo & identity designer, it is simply not a valid part of the job description.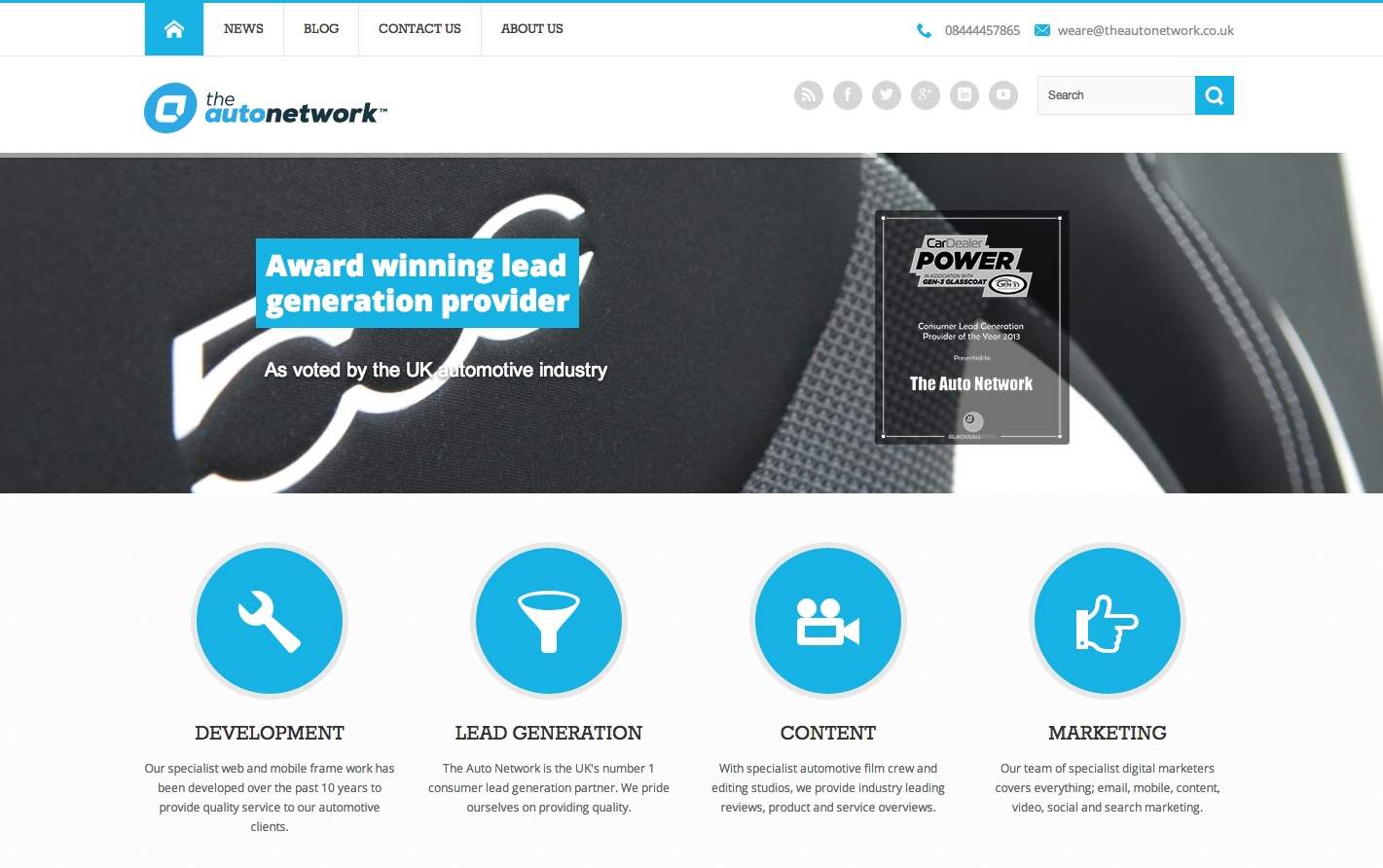 Really nice to see the fruits of ones logo design work, The Auto Network logo, proudly adorning the header of the redesigned/updated website. Also a quick thank you to Rebecca Turnbull for the mention in their blog post: New branding for a new direction, The Auto Network works with Graham Smith
During the initial, and last, stages of the logo development I didn't really have a clear idea of how their website would be redesigned and updated. This is quite a common way of working, at least for me, so it's just really nice to see how the logo and website now seem to really gel quite nicely. The favicon looks pretty neat as well!
You can see a larger version here: http://www.flickr.com and here: http://imjustcreative.com
Time to call out Ph0t0sh0pguy over on Freelancer.com for taking my PedalWorks logo, putting it in their own portfolio to pass of as their own work: simply calling it "work16" as I guess calling it Pedalworks would be too obvious.
I'm particularly enthralled with this paragraph on their bio: "We are a branding, intellectual property and internet consultancy company that create and capture value for our clients by designing compelling brand propositions and experiences across all media applications."
Maybe worth checking the rest of their porfolio for other cases of stolen work.
Thanks loads to Mindi for telling me about it in the first place.
If there is one logo design book you need to earmark, right about now, it would be Logotype by Michael Evamy and published by Laurence King. Michael authored, what I consider to be, the best logo book out there: Logo, so I think he knows a thing or to about putting together a successful logo design book.
Amazon: Logotype is the definitive modern collection of logotypes, monograms and other text-based corporate marks. Featuring more than 1,300 international typographic identities, by around 250 design studios, this is an indispensable handbook for every design studio, providing a valuable resource to draw on in branding and corporate identity projects. Logotype is truly international, and features the worlds outstanding identity designers. Examples are drawn not just from Western Europe and North America but also Australia, South Africa, the Far East, Israel, Iran, South America and Eastern Europe. Contributing design firms include giants such as Pentagram, Vignelli Associates, Chermayeff & Geismar, Wolff Olins, Landor, Total Identity and Ken Miki & Associates as well as dozens of highly creative, emerging studios. Retaining the striking black-and-white aesthetic and structure of Logo (also by Michael Evamy) and Symbol, Logotype is an important and essential companion volume.
I'm super duper excited about the imminent release of Logotype as this is an area I find most satisfying in my own logo designing. There is something particularly challenging, and pleasing, in trying to create a strong logo that mostly consists of typography without additional/standalone graphical images to support it.
Logotype is one book you really do need to have in your collection. If you don't yet have the mighty impressive Logo and Symbols books, then look to correct that oversight super pronto.
You can go and preorder Logotype on Amazon for £15.75 with an expected release date of: 17th September, and comes with 336 printed pages.
Since traveling up to witness the London 2012 Olympic Opening Ceremony I have become somewhat more interested in the design and implementation of the Olympic branding.
Caught a post on The Fox is Black where Bobby Soloman took note of the Olympic medals' design.
Bobby makes a very valid point about the controversial Olympic logo looking far more satisfying as, "…extruded metal.". I have to agree with this observation, but I will also go a little further. Now I have seen the Olympic logo up very close and personal, and seeing how it works in the overal grand scheme of things, my particular hatred for that rather unique logo design has softened considerably.
Walking around the Olympic part, and taking in all the Olympic branding, that logo becomes a lot more agreeable than it had done when catching a glimpse of it lobbed onto the side of a UPS. It wasn't a great look, lets be honest.
Not all logo designs do manage to hold their own, on their own, but when viewed in the great grand scheme of things they can often be transformed. Not sure this is the best way to design a brand logo, as I do strongly feel a logo needs to work as well on it's own and as part of the bigger brand picture.
The Olympic logo does look pretty cool as this, "…extruded metal.", although not quite sure about that box keyline around the logo? Even that rather angular Olympic font, which did bother me a little, now looks pretty good to me on adorned on those glorious medal ribbons. Font also looks pretty impressive when viewed up close and personal on various Olympic Park signage.
You can read more on The Design of the 2012 London Olympic Medals over on the London2012.com
» Via: http://www.thefoxisblack.com/2012/07/27/2012-london-olympics-medal-design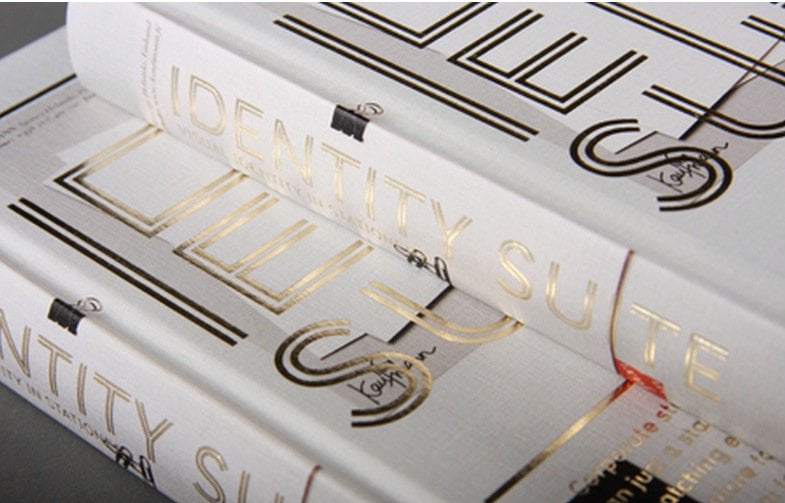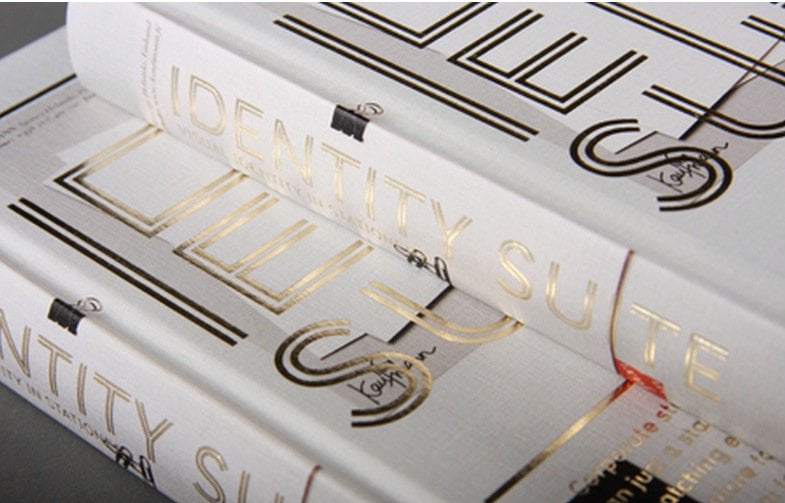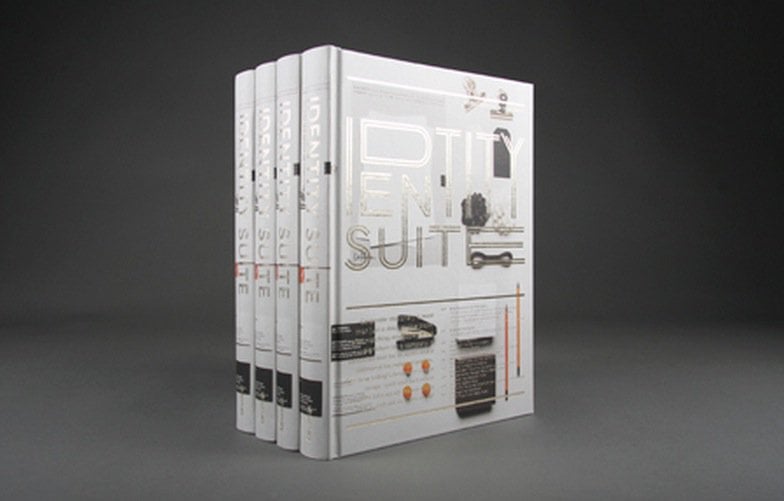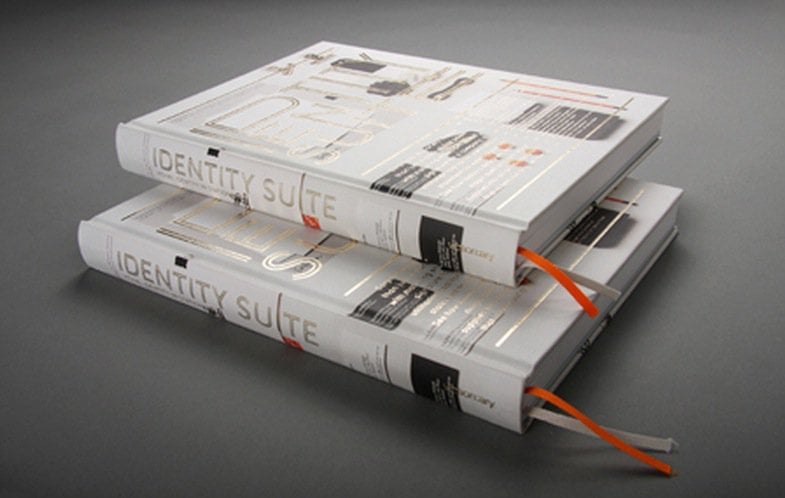 A good design book is one of the key ingredients in obtaining and ferreting out inspiration for your next design piece. There are no shortage of logo design books from which to harness the power of inspired thoughts, but it's important to have the bigger picture in mind.
This is where Identity Suite: Visual Identity in Stationery by Victionary—someone needs to tell them that their current website design, specially colour choice and the general tinyness of everything, leaves a little to be desired—as it provides a tremendous resource for when you are tasked with creating more than 'just' that logo.
Being able to sense and imagine that larger dimension, and be able to visualise how your new logo design will work, for your client, across a range of touch-points is superportant. Not every client mind has the budget for the sort of stationery designs you may see in books like this, however, it is still incredibly useful to see how stationery can be designed effectively and creatively.
Identity Suite: Visual Identity in Stationery not currently available, but it's worth keeping an eye out for it on Amazon. The presentation of the book looks spot-on, so I would imagine it costing somewhere between £25-£45?
You can view more photographs of the inside over at Victionery, here are a few:
So says Victionary: The most fundamental of all branding tools is a company's own stationery. Being the most frequent touch points between staff and clients, corporate stationery remains a perfect and most basic branding tool for companies in any industry and of any size.
Investigating about 100 complete stationery sets, Identity Suite is an up-to-the-minute epitome of successful branding through office supplies today. Through the choice of stationery items to include and designers' attention to details, these highly characterised letterheads, labels, tapes, folders, notepads, memo pads, wrappers... and many more can be customised to befit specific operation needs and visualise brand visions at the same time. Seven in-depth case studies will also highlight the lavishly designed and executed branding and rebranding campaigns for new luxurious apartments, a sizable mixed-use development, designer hotel, five-star historic hotel, an independent industrial designer and fashion boutiques from around the world.
» Via: TypeToken
© 2005-2018 All Rights Reserved The Logo Smith
Logo Designer & Brand Identity Design Studio, with 25 Years Experience.
Graham Smith: 10 Badgers Copse, Seaford, East Sussex, England.
Tel: +44 (0) 7816 527 462 Email: [email protected]