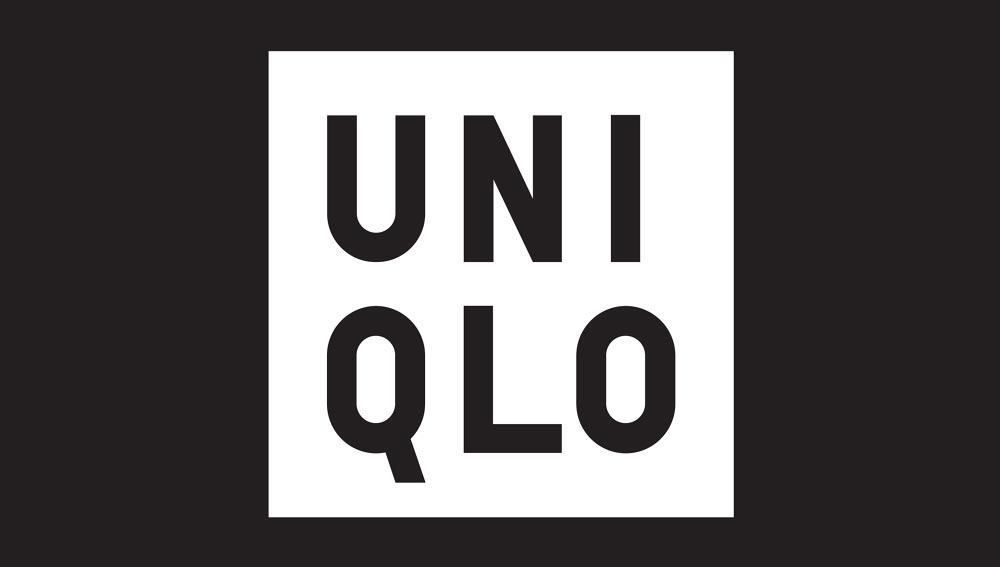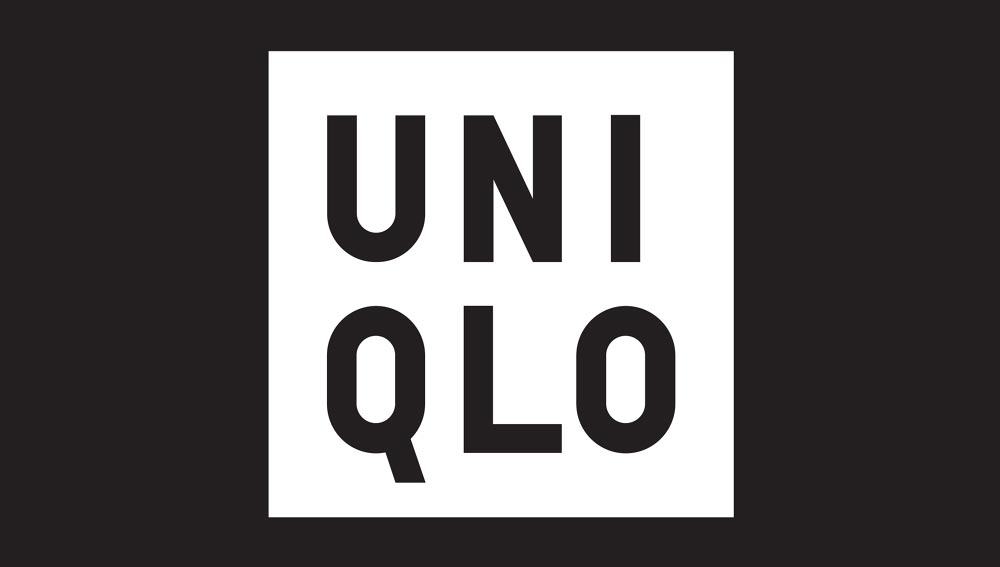 "Simple Logos are the Best" – Logo Design Lessons from Siegel+Gale
Always valuable to hear the sage words: "Simple Logos are the Best", and other thoughts, from experienced graphic designers such as Siegel+Gale.
Especially when it comes to the accumulative wisdom of designing logos and brand identities. For me there is never enough I can glean, pick, sort and digest when it comes to advice and lessons on logo design.
There is always more to learn.
Complacency is professional suicide, especially so as a freelancer; so much to potentially lose.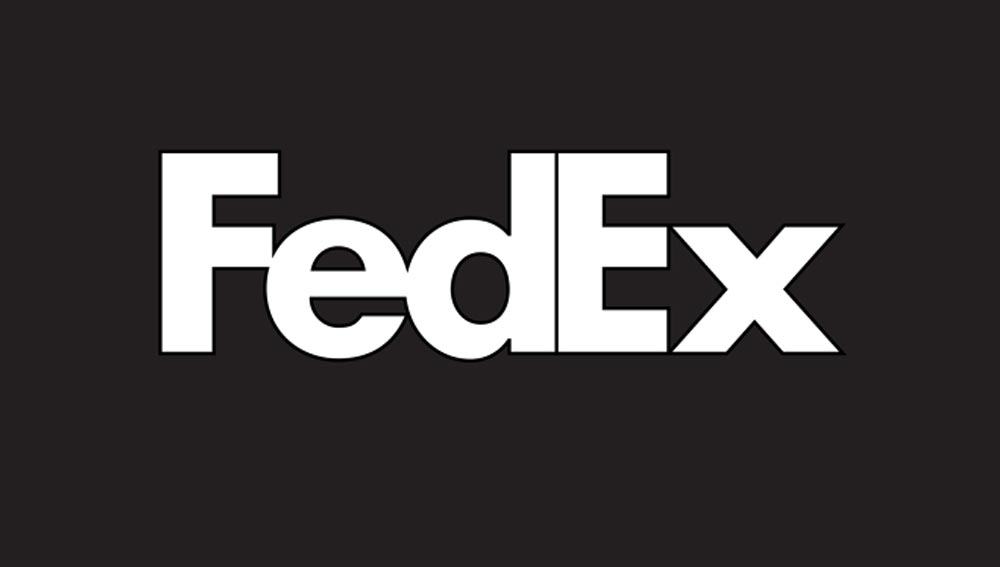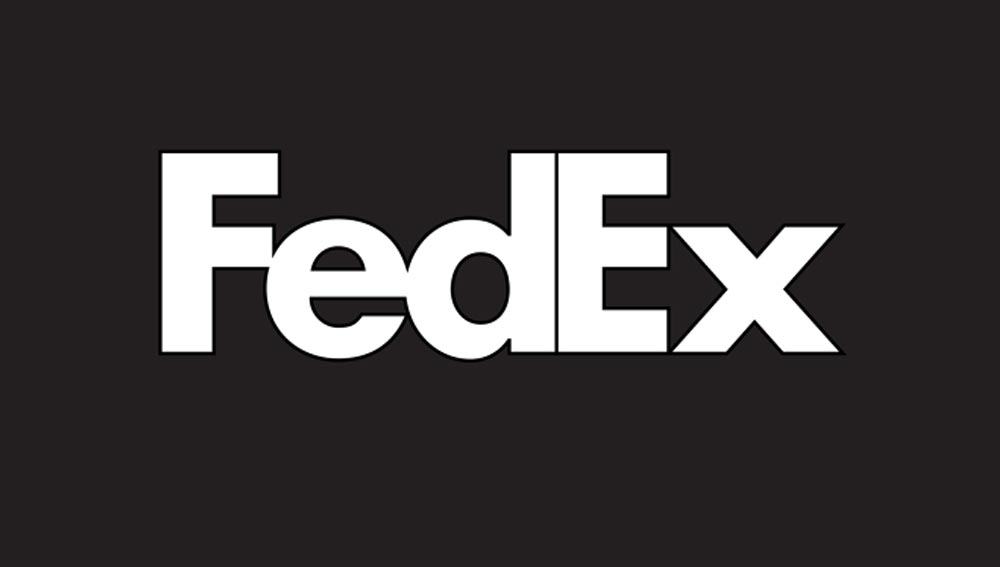 FastCoDesign has a great feature on: "4 Lessons On Great Logo Design From Siegel+Gale", where they have spoken with Brian Rafferty, global director of research insights at Siegel+Gale.
They ask him questions like: "what makes logos memorable, and why logo backlash is often not as big a deal as it first appears.", which is particularly of note in the wake of Medium's new logo design.
From FastCoDesign: "SIMPLE LOGOS ARE BEST The best logos, says Rafferty, are the simplest ones. "Simplicity is what sticks in people's minds now," he says. Globally, participants in Siegel+Gale's study said the most memorable logos belonged to Nike, Apple, McDonald's, and Coca-Cola. All of these logos are fairly simple: either an unadorned geometric symbol, or a straightforward, font-based wordmark."

All of these are huge brands, but Rafferty says that even if participants didn't recognize a brand, the simpler logos proved most memorable. Participants of the study were shown an assortment of about 100 logos, and asked if they recognized them. Then, at the end of the test, they were asked to identify the logos they had seen earlier from a pool of ones they hadn't been shown. Across the board, the simplest logos always proved the most memorable.
Logos Now: A study on logo treatments and brand perceptions
Siegel+Gale have created a 17 page PDF, entitled: "Logos Now: A study on logo treatments and brand perceptions", which you can view and download at this link: http://smith.gl/logosnow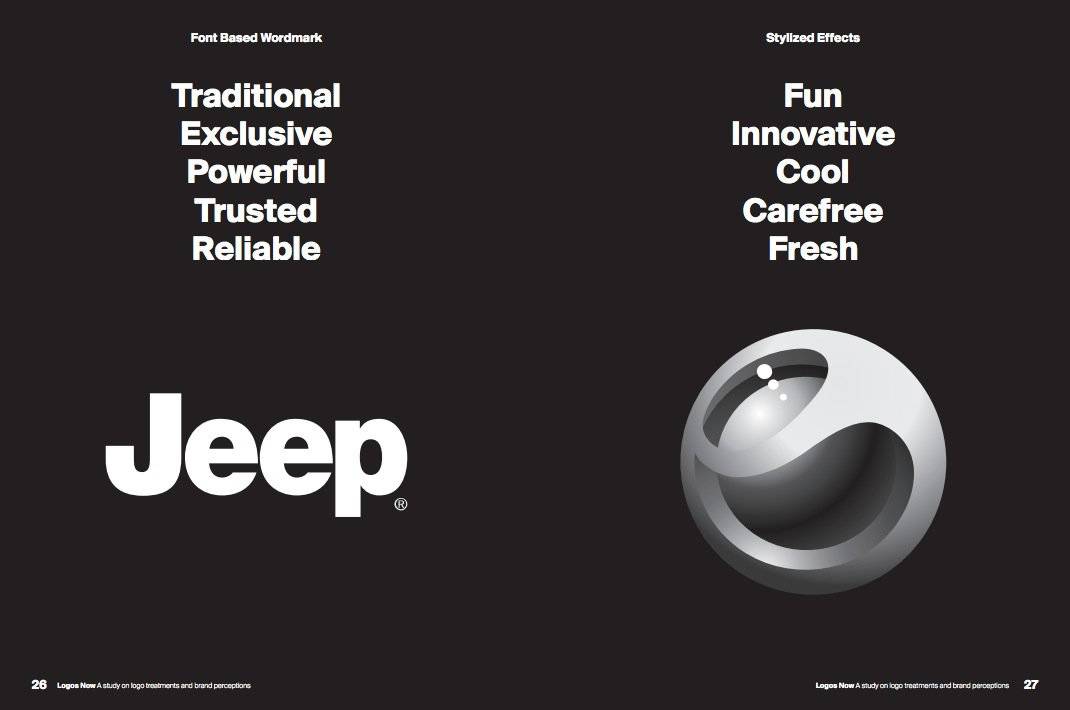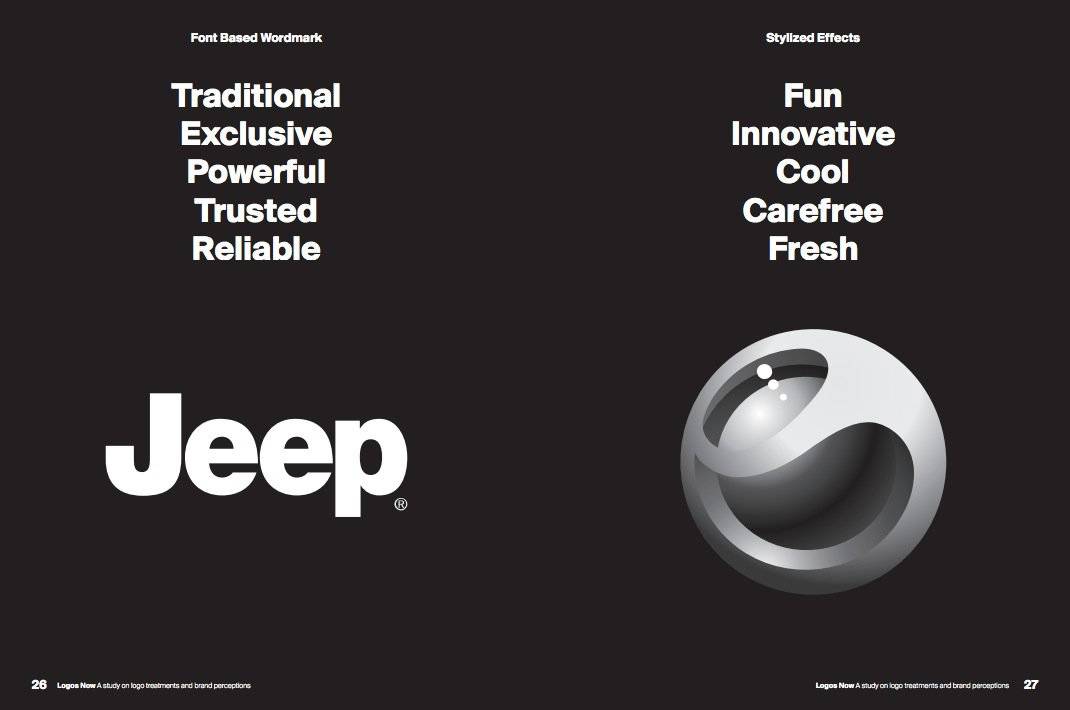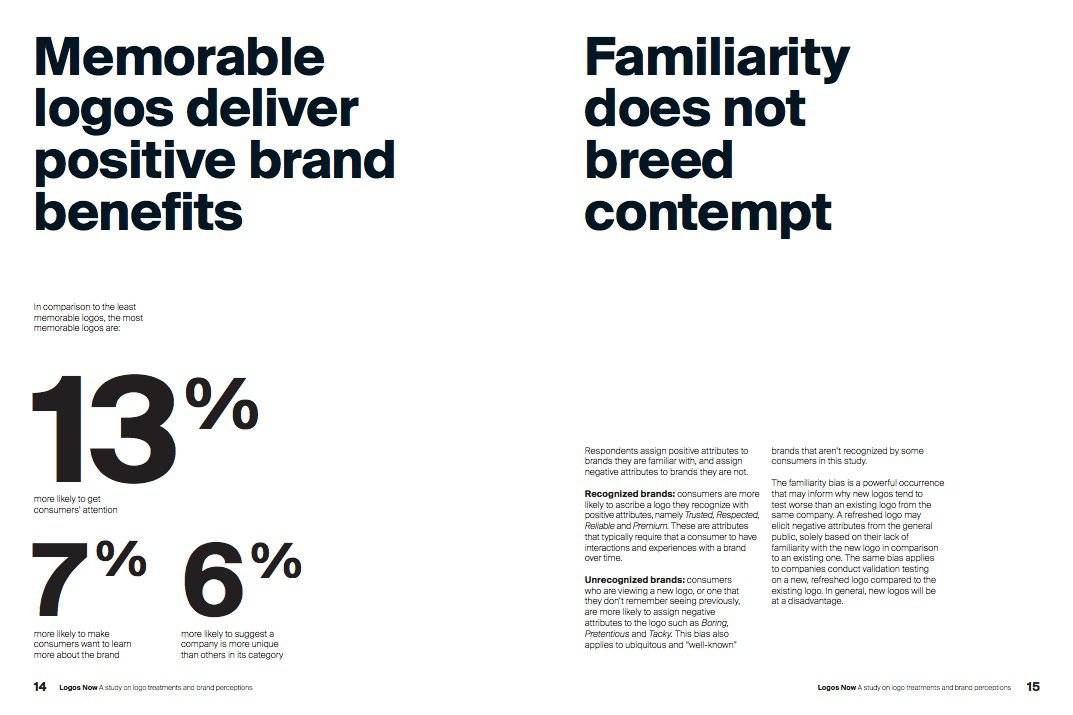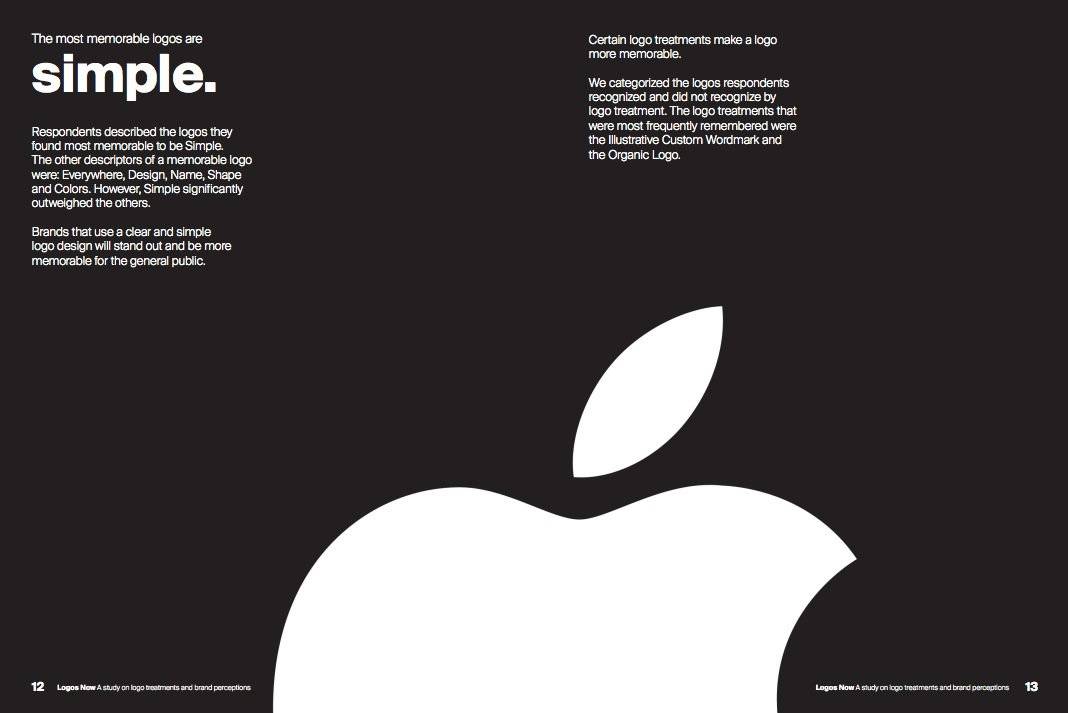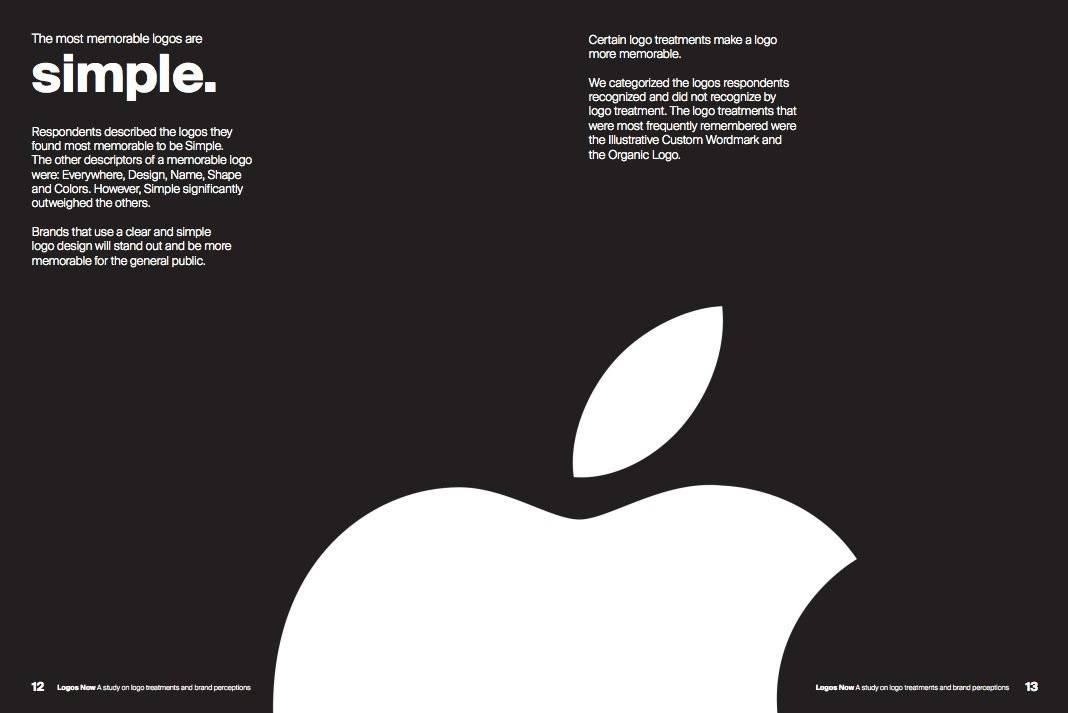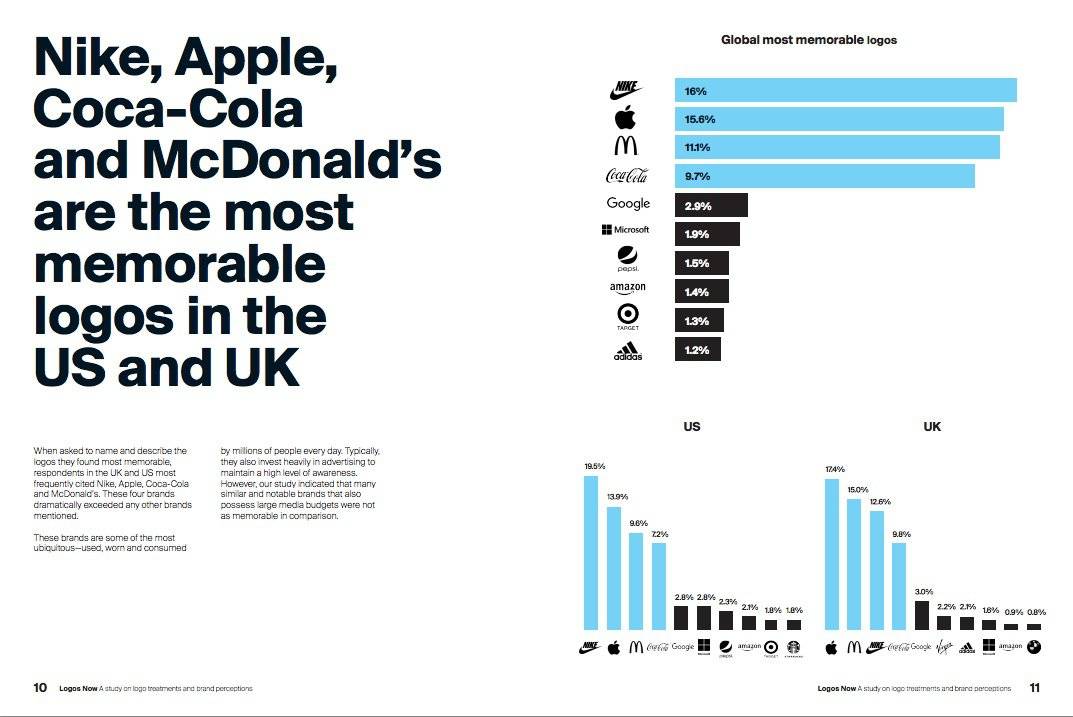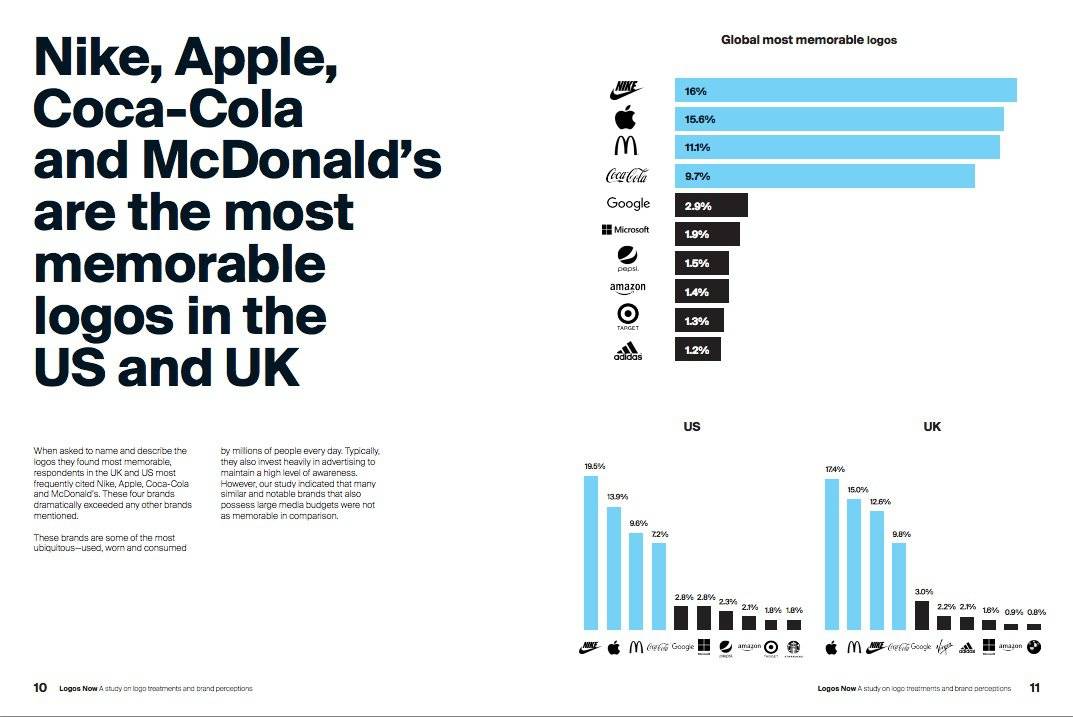 ---
---