Five Ryan McGinness Pantone Supreme Skateboards being Auctioned at Christie's
Caught this colourful bit of news in the Guardian newspaper this morning, a set of 5 Ryan McGinness Pantone Supreme Skateboards being Auctioned at Christie's on the 26th November.
It's worth taking a look at the auction listing, as they have some lovely photographs, which you can enlarge a fair bit to see all the worn detail.
Slightly unnerved that I can't ever recall seeing these online, thought I had my ear to the ground for the most part, especially when it came to Pantone. What a failure.
Talking of failures: Christie's managed to get Ryan's surname spelt wrong on their listing: McGuiness opposed to McGinness, although it does seem to be a pretty common misspelling when you look online, at least The Guardian spelt it correctly…
Being the decent citizen I am, I politely informed Christie's of their gaff on Twitter: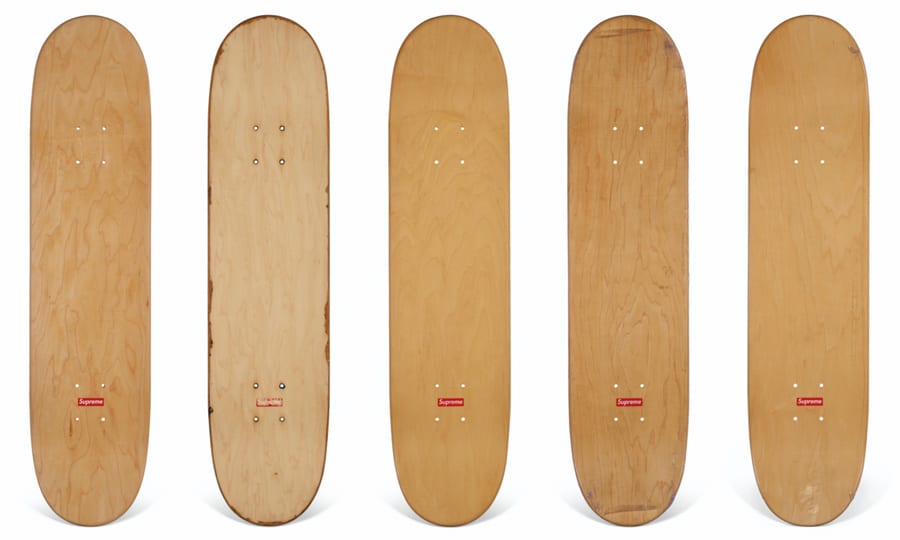 The Guardian: "Skateboards from the New York-based brand Supreme will go under the hammer at Christie's next week and have been compared to the work of Marcel Duchamp and Andy Warhol.
The sale includes skateboard decks produced in collaboration with contemporary artists such as Damien Hirst and Jeff Koons.
A set of five "Last Supper" decks featuring blown-up sections of Leonardo da Vinci's 1490s masterpiece is expected to fetch between $10,000 and $15,000, as is a set of five "Pantone" decks by the New York artist Ryan McGinness."
Better get your skates on… oh look, no wheels.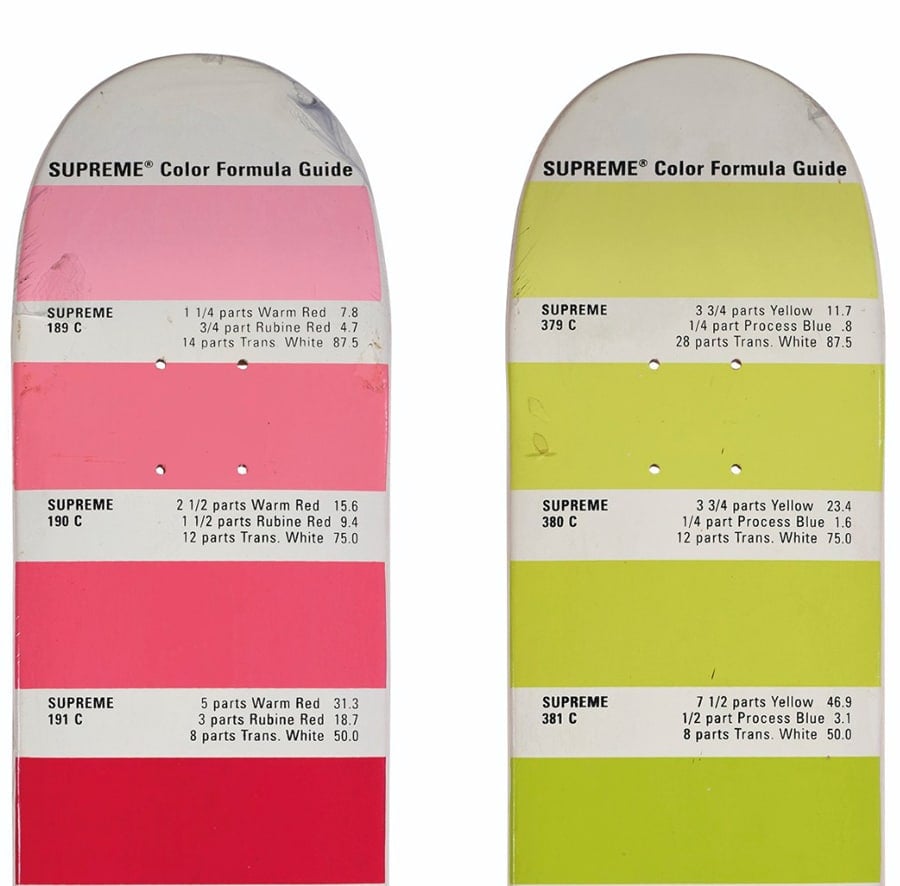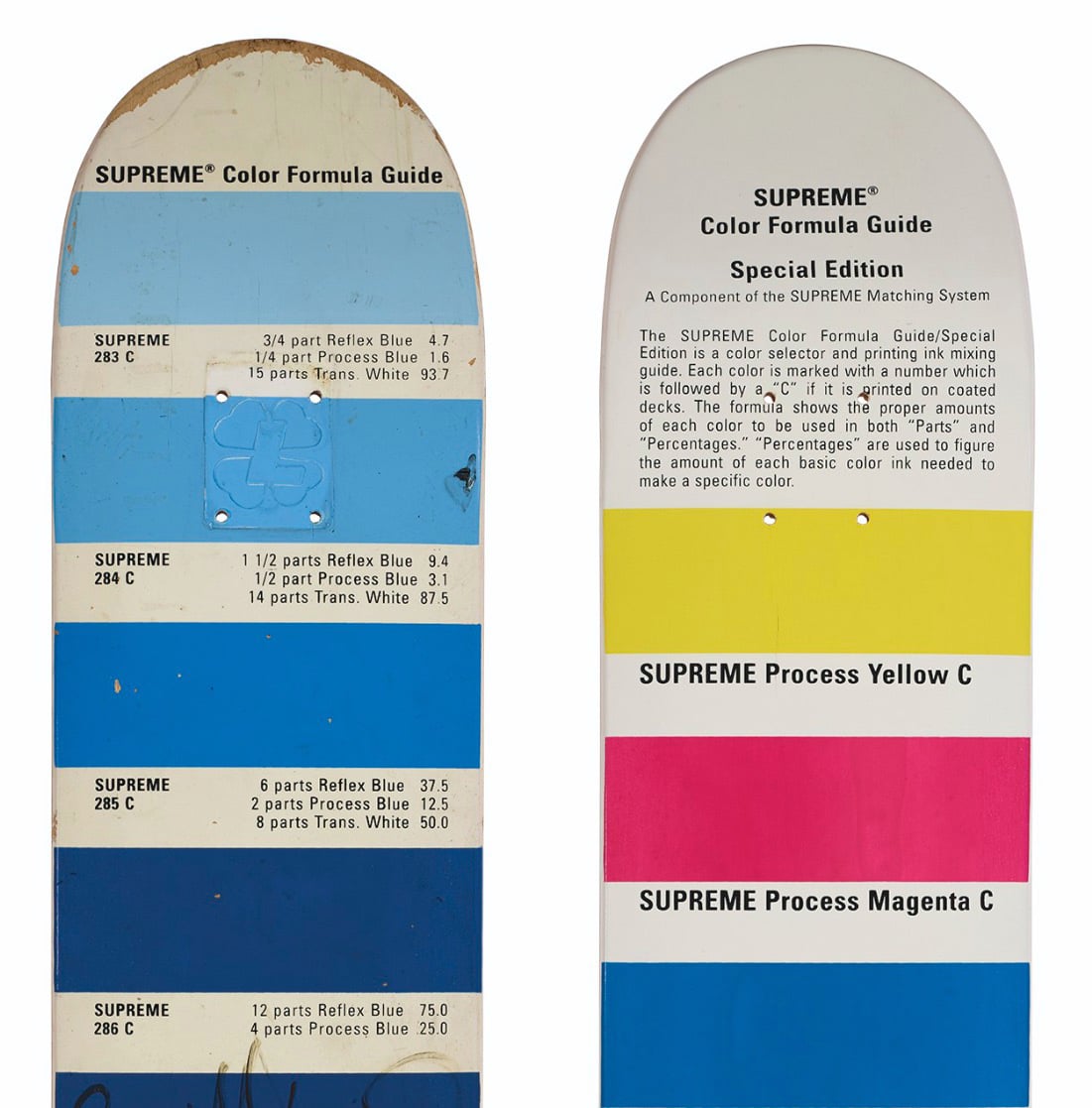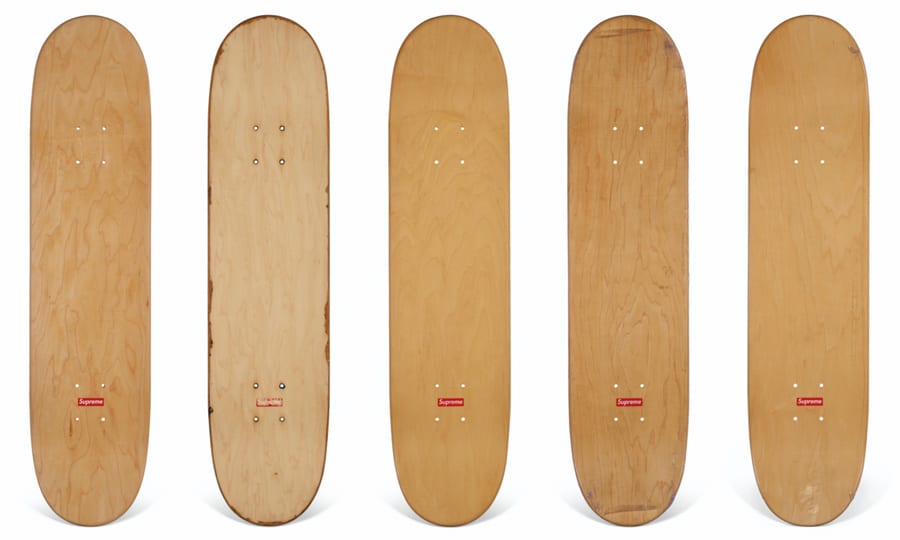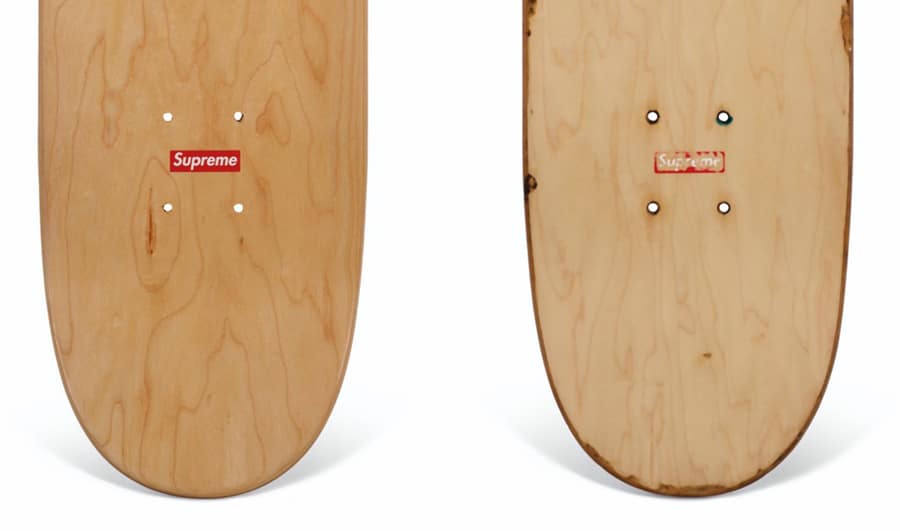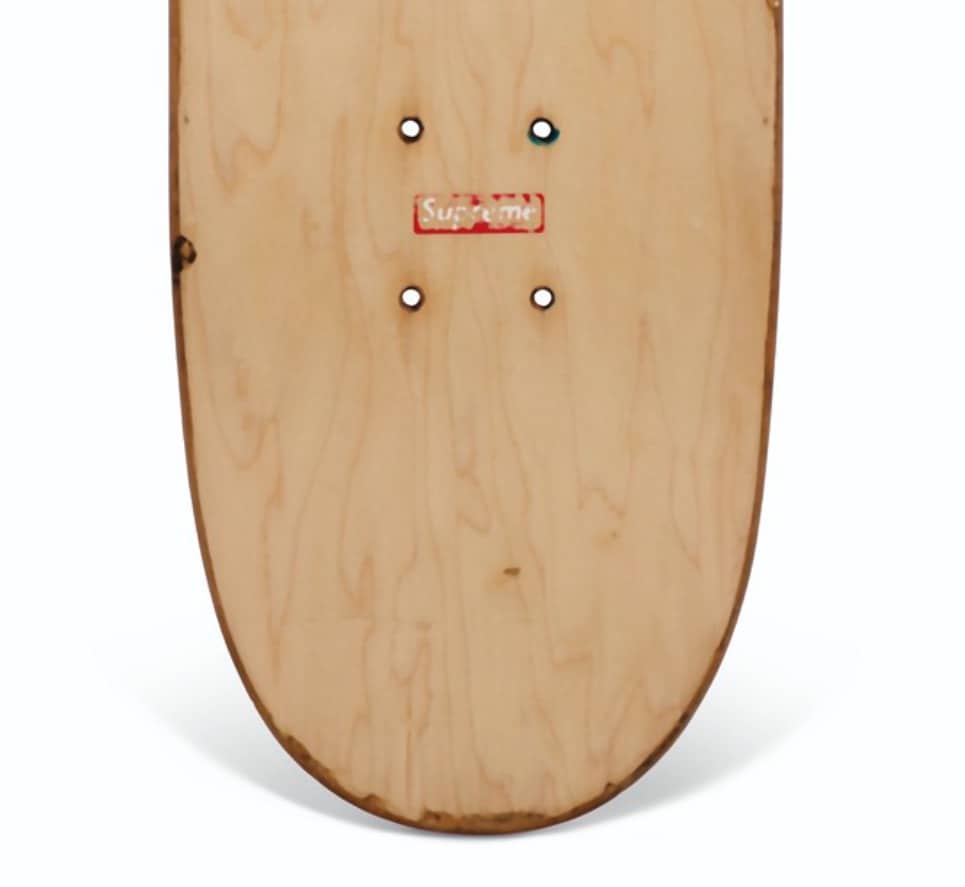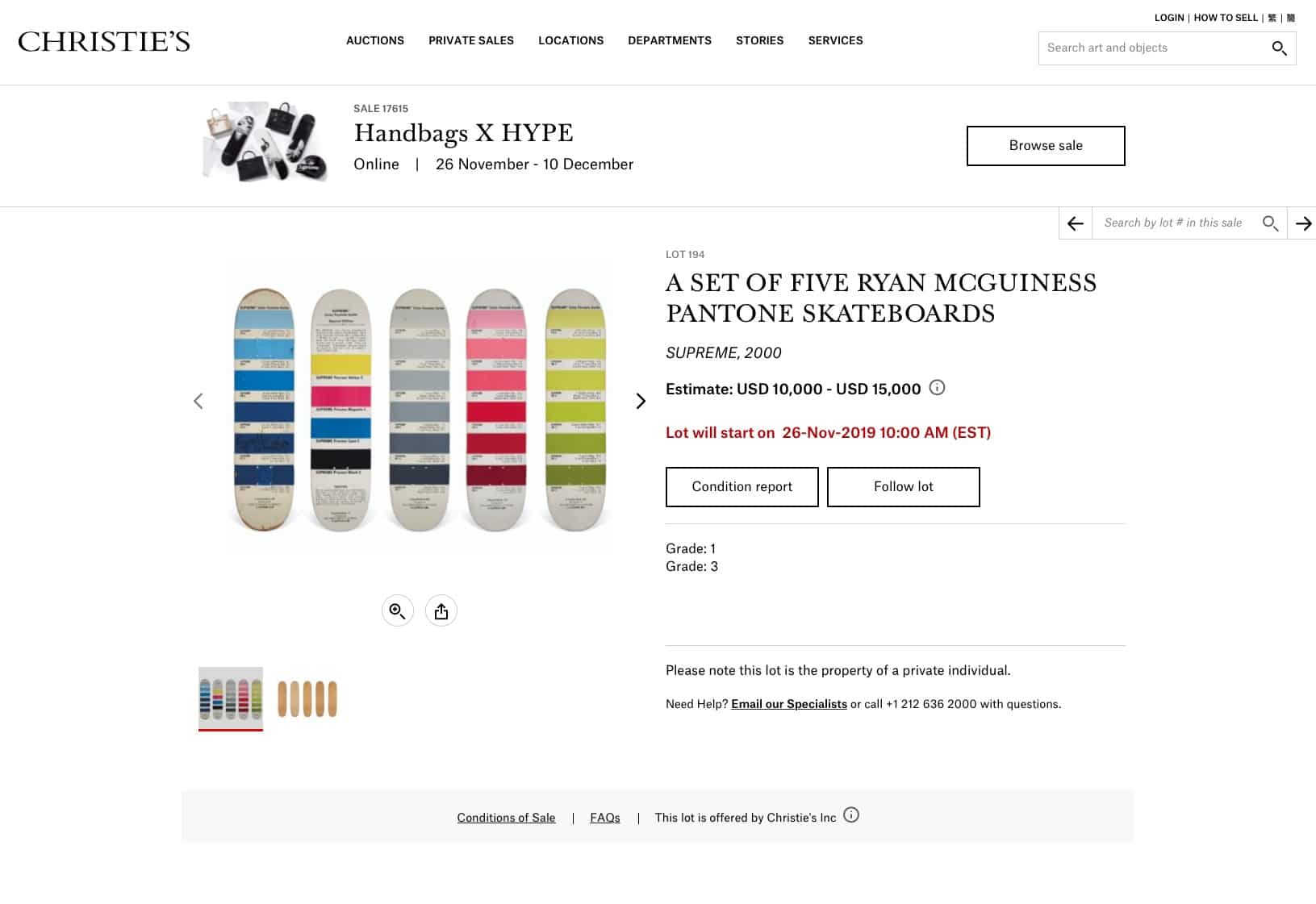 About Ryan Joseph McGinness
Ryan Joseph McGinness (born January 9th, 1972[1]) is an American artist, living and working in Manhattan, New York. Known for his original extensive vocabulary of graphic drawings which use the visual language of public signage, corporate logos, and contemporary iconography, McGinness creates paintings, sculptures, and environments.
McGinness is interested in assuming the power of this anonymous aesthetic in order to share personal expressions. His work is in the permanent public collections of the Museum of Modern Art, Virginia Museum of Fine Arts, Museum of Contemporary Art San Diego, Cincinnati Art Museum, MUSAC in Spain, and the Misumi Collection in Japan.