My Pure Storage (flash-storage) Logo on an LCD Sign at JFK Airport
My Pure Storage (flash-storage) Logo on an LCD Sign at JFK Airport
Pure Storage, a flash-storage company, has to be one of my proudest logo and brand identity design accomplishments.
Having designed the Pure Storage logo back in 2010 for the then unknown flash-storage company, which was also stealth mode start-up at the time, Pure Storage has quickly become a major player in the industry, and ranked third in the flash-storage market behind EMC and IBM.
TechInsider: According to its S-1, Pure Storage made about $174 million in revenue last year, roughly a 4X jump from the previous year. It has already made $159 million in the first half of this year, putting it on pace to hit nearly $300 million this year.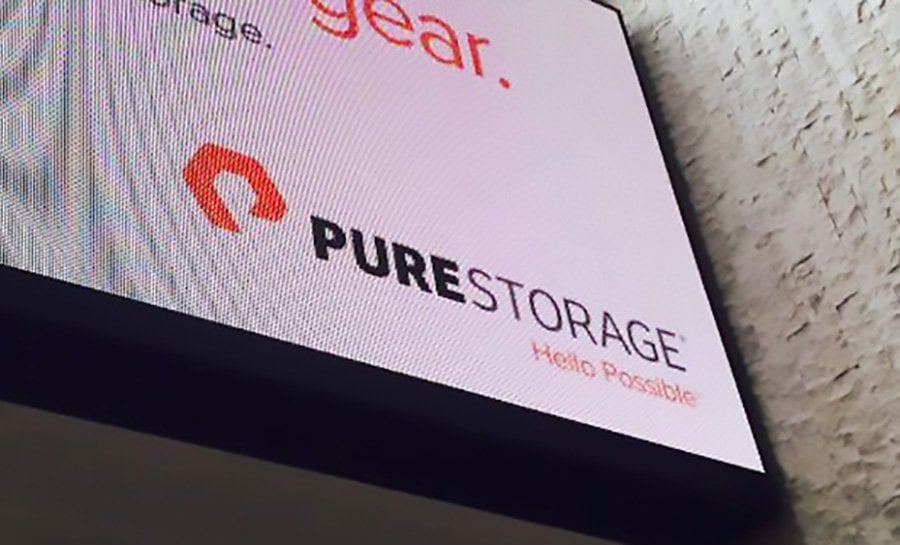 Colin Willems (@colinwillems) on Twitter snapped this photograph (above) of a Pure Storage LCD advert at JFK airport, and send me the photo. 
@thelogosmith Saw your logo on an ad for the company in JFK airport NYC. Very impressed, plus I live near you too. pic.twitter.com/HL6E1RIHsM

— Colin Willems (@colinwillems) February 13, 2016
Watching my little baby growing-up over the years has been pretty amazing; to see how and where the Pure Storage logo has been used and applied, has also been rather mind-blowing.
It's almost starting to become a little unreal just because when I designed it, Pure Storage were a complete unknown, so I had no idea what was to become of them further down the line.
Here are a few other photographs of the Pure Storage logo in use: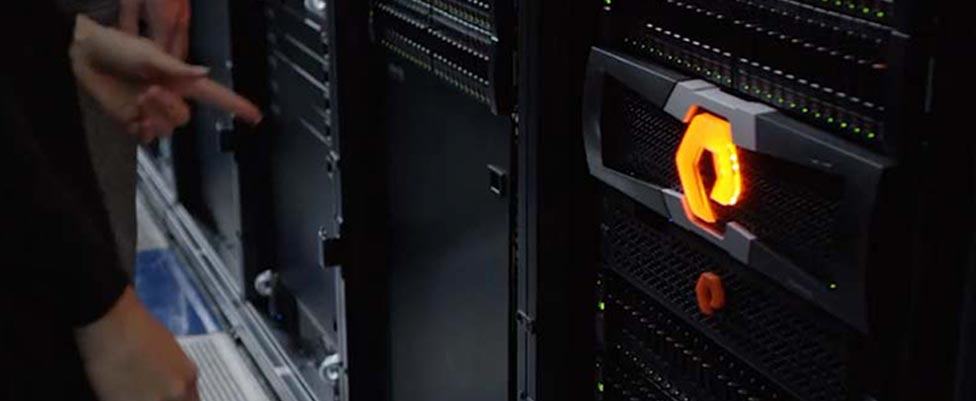 ---
---