Prone Experimental Display Font
This is a Beta preview only.
Whilst creating a new logo, I came up with a mad idea to create a new 'font'. First time I have ever done so and frankly, I feel lame even calling it a font because it's far far FAAAAAR from being one. A font that is.
The logo name is called Prone, so taking the prone meaning literally, I decided to play around with some pretty shapes to create a custom and truly unique and utterly experimental 'font' or better yet, mixture of odd shapes.
Take the PRONE Position
Initially, I only needed the characters to make the word Prone for this new logo. As prone generally means laying down, face down, such as doing press-ups, the font is rotated 90 degrees to reflect this meaning.
Each character is the same width and height and share common characteristics where possible. Easy enough when you only have a few characters to create, but now becoming more tricky with the entire alphabet.
But I am making progress, so I will release more character previews as and when I am happy with them.
To all typographers
I am under no illusion about how complex and time consuming, how truly dedicated and talented one must be to create a true usable commercial typeface. Creating Prone is in no way meant to cheapen the skill and expertise of professional fontographers etc. Messing around with Prone is giving me an even deeper acknowledgment and appreciation of what it takes to create a commercial typeface.
As I said above, I use the word 'font' in it's most loosest definition. It is far from being a font.
---
Previous Post:
100% Helvetica, 0% Arial – Typography Poster for download
Next Post:
Ambigram Version of ImJustCreative Logo Redesign
---
Posts of Similar Content: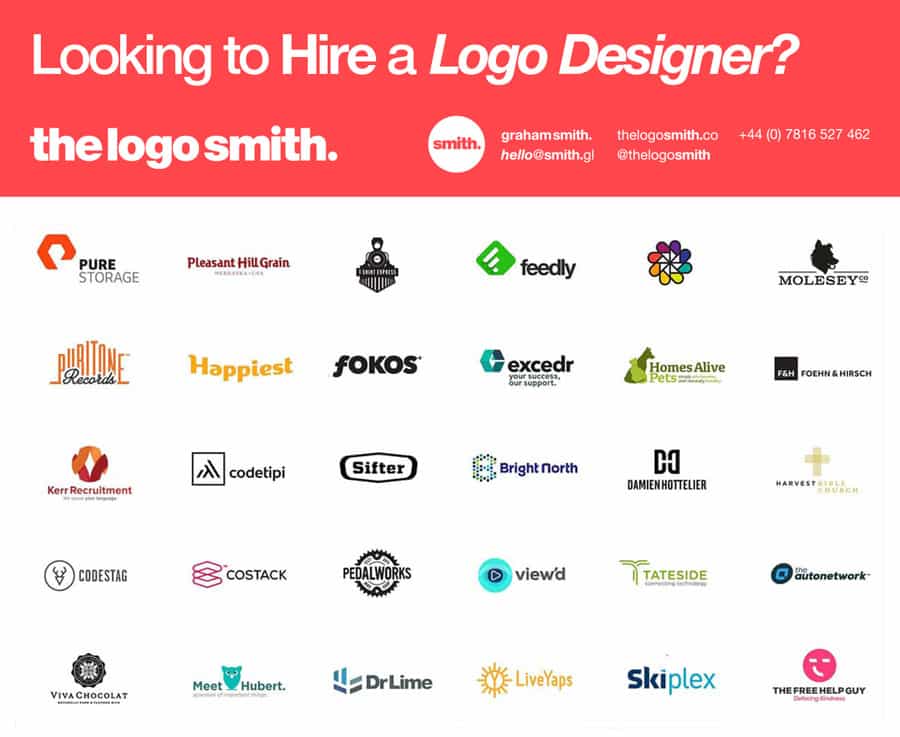 Looking to Hire a Freelance Logo Designer?
If you like the design work I've done in my Portfolio (some examples above), and Monomarks, and are looking to hire yourself a highly talented, and very experienced (25 Years), Logo and Brand Identity Designer, then look no further.
Just visit my Hire Me page, and fill in the short Design Brief. Or, just reach out to me via my even shorter Contact Form.
About | Hire The Logo Smith | FAQ's | Case Studies | Portfolio | Monomarks | Logos for Sale | Contact
---
Home » Design Blog | The Logo Smith | Freelance Logo & Brand Identity Designer » Typography
© 2005-2018 All Rights Reserved The Logo Smith
Logo Designer & Brand Identity Design Studio, with 25 Years Experience.
Graham Smith: 10 Badgers Copse, Seaford, East Sussex, England.
Tel: +44 (0) 7816 527 462 Email: [email protected]