FontFuse iOS Application Icon Design
I designed this iOS app icon on behalf of Extensis, for a font management product called FontFuse, which was way back around 2011.
Looking at the screenshots I took of the iPhone back then, takes me back to how beautifully detailed some of the app icons were, especially Tweetbot.
I remember obsessing over the realism of the orange textured fabric I was using for the app's inner surface, as well as the more leather/velvet like texture for the front.
Right down to the orange stitching, and the shadows around the inner edges.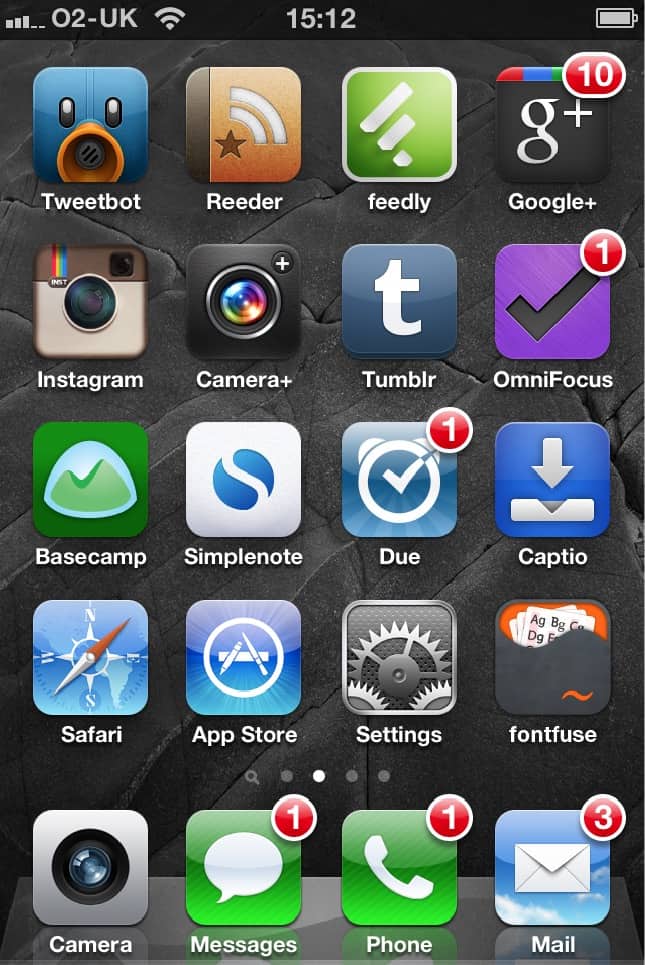 ---