Brighton ROCK Tri Club Logo & T-Shirt Design- The Story
A few months back I offered to design a one-off variation of the existing Brighton Tri Club logo to be used to support a VERY special cause. The new logo: Brighton ROCK Tri Club would then be printed for a range of custom t-shirt's that the club would sell to raise money for this 'special cause'. Instead of re-hashing what has already been written about the reason for this t-shirt, I'll use the existing copy used on the Brighton Tri Club's shop page:
Brighton Tri Club: "In Spring 2014, Brighton Tri Club member and GB Age group qualifier, Declan Rock was injured in a tragic cycling accident in Greece. He suffered severe cervical spinal injuries and has since been at Stoke Mandeville hospital recovering and rehabilitating. He is only just able to get into a wheelchair and has limited arm/hand movement. As a club, we wanted to do something personally for Declan, but he really felt that a donation should be made to help spinally injured patients generally, rather than just for himself, particularly having met so many others in similar situations within the hospital. As a result the decision was made to make a donation to the Spinal Injuries Association charity. This is a charity that has a large presence at Stoke Mandeville hospital and does incredible work to support patients both within the hospital environment and also as out-patients. The charity has been instrumental in Declan's care and rehabilitation. In a moment of his usual wit, Declan did have one request however, that we name the club after him (!), and thus the Brighton ROCK Tri Club idea was born. All net proceeds from the sale of these T-shirts will go directly towards the Spinal Injuries Association who provide immediate and long term support for people with spinal cord injuries. Brighton Tri Club member and logo designer, Graham Smith, The Logo Smith, very kindly volunteered his professional services to design the T-shirt for us. We hope you'll agree it's a T-shirt that you can wear with pride, to show your support not only for Declan and Tina, his partner, and the club, but also the many thousands of people affected by spinal cord injuries every year."
---
Previous Post:
Grape Logo & iOS App Icon Design
Next Post:
MoleseyCo Clothing: Logo, Brand Identity Design
---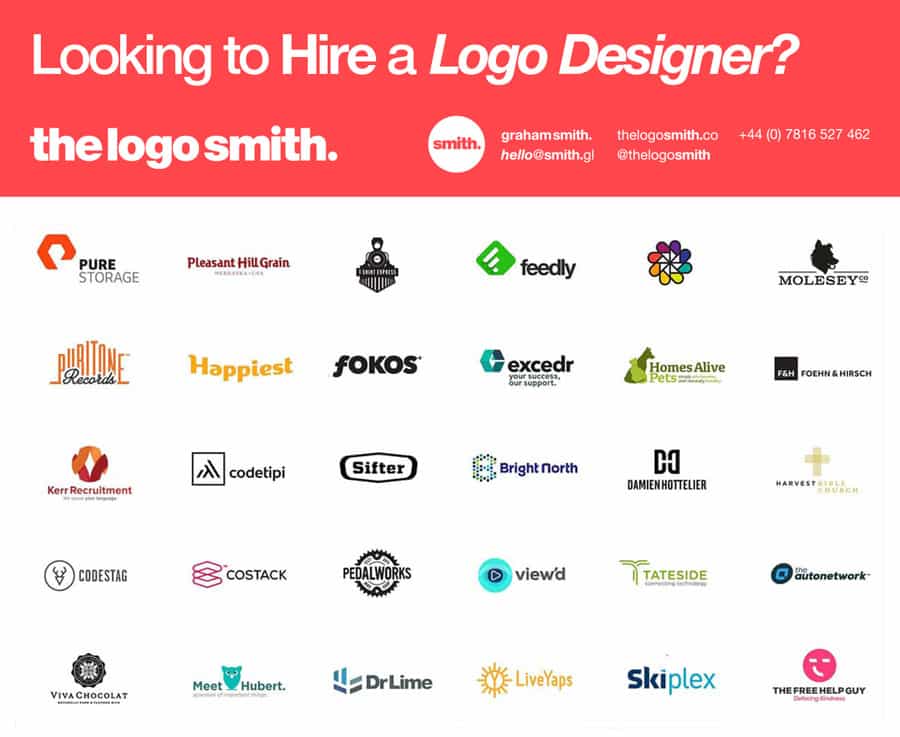 Looking to Hire a Freelance Logo Designer?
If you like the design work I've done in my Portfolio (some examples above), and Monomarks, and are looking to hire yourself a highly talented, and very experienced (25 Years), Logo and Brand Identity Designer, then look no further.
Just visit my Hire Me page, and fill in the short Design Brief. Or, just reach out to me via my even shorter Contact Form.
About | Hire The Logo Smith | FAQ's | Case Studies | Portfolio | Monomarks | Logos for Sale | Contact
---
Home » Logo Portfolio
© 2005-2018 All Rights Reserved The Logo Smith
Logo Designer & Brand Identity Design Studio, with 25 Years Experience.
Graham Smith: 10 Badgers Copse, Seaford, East Sussex, England.
Tel: +44 (0) 7816 527 462 Email: [email protected]