BrightNorth specialise in converting generic data into engaging infographics and beautifully dynamic interfaces. Allowing their many clients to more effectively make more informed business decisions. 
I was hired to redesign their existing logo design alongside an internal revamp of their existing website and brand.
Image below shows a mock-up for some business cards. After printing the background colour onto the business card, we would then 'print' the logomark using a Spot UV varnish, instead of a printing ink.
This would result in a slight reflective/gloss sheen, and would alter in intensity depending on the light.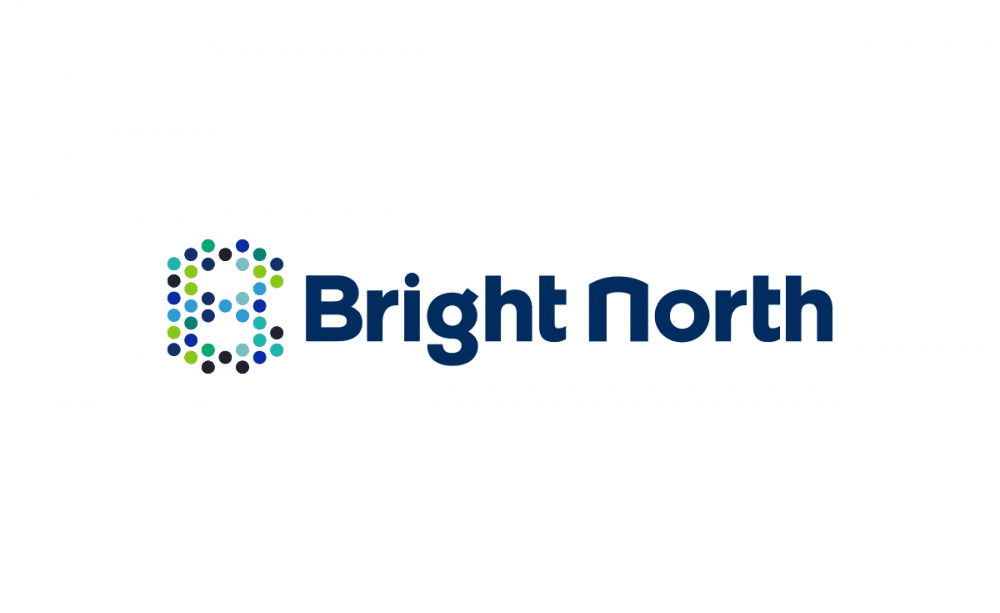 Image below shows a couple of variations of the logo.
Two word options: upper-case wording, or sentence case with two subtle versions of the logomark.
Image below shows a few logo lock-up (how the wording is placed relative to the logomark) versions and playing with a theme of colour ranges.
Stationery Mock-ups
Very early mock-up for a possible letterhead design.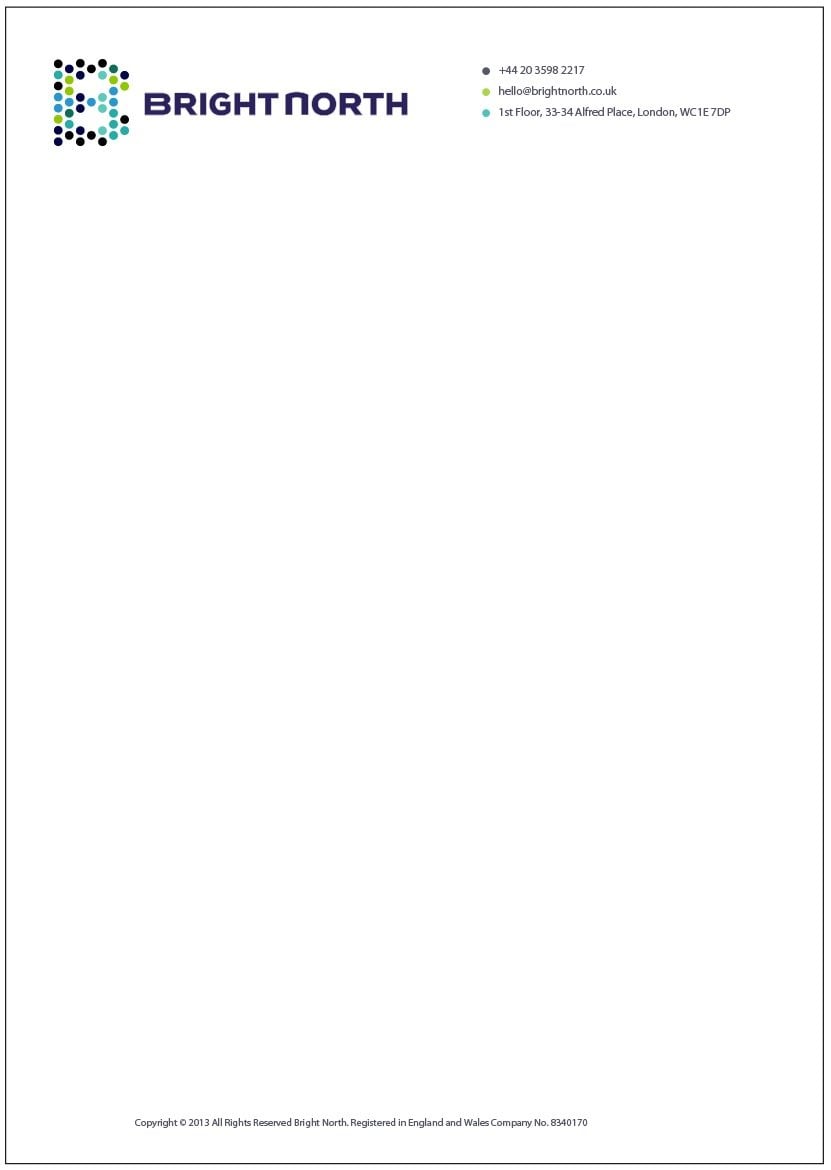 ---